Grandma thought of a great place to take all four of her animal obsessed Grandchildren. Remick Country Doctor Museum and Farm– a place where they could help take care of the farm animals and help tend the gardens!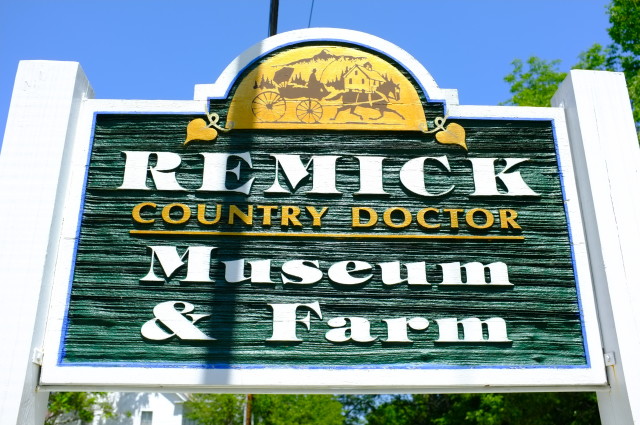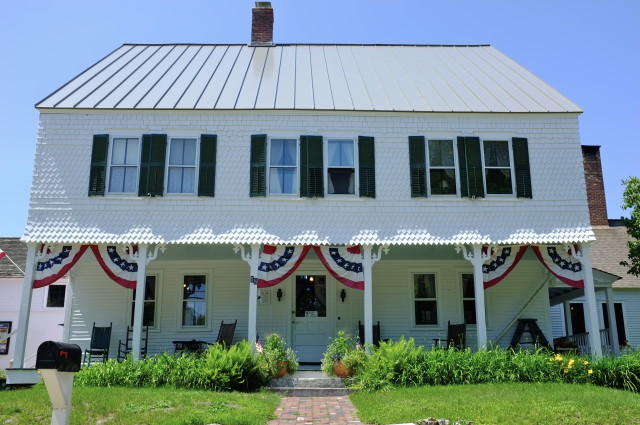 The Museum part of the farm. The Remick family lived here for 200 years and the inside of the house is decorated like it was back then. This is an educational farm where you learn about farming in the past (and present).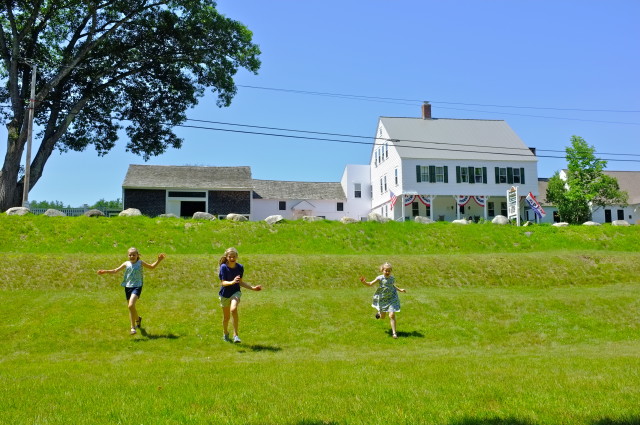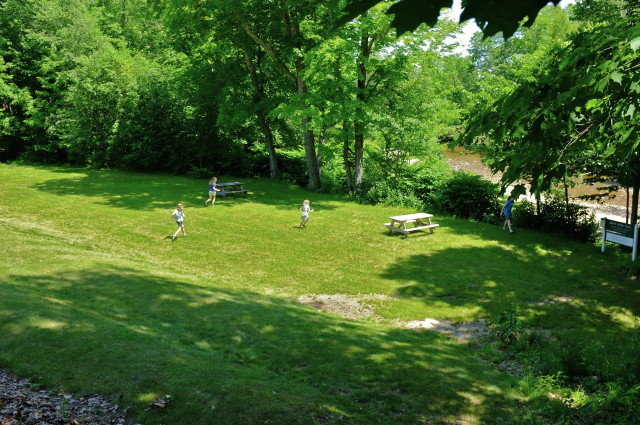 We had a small picnic next to the river beforehand.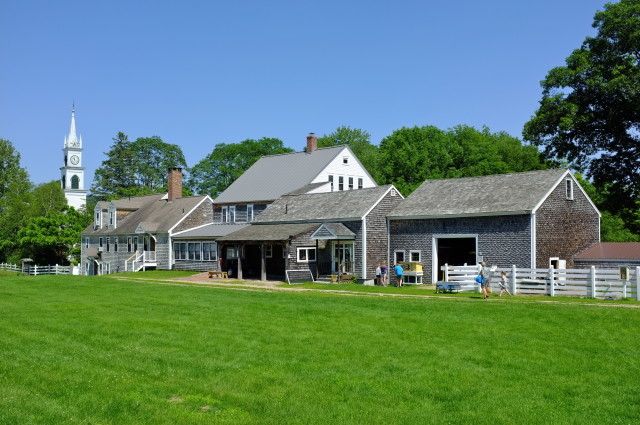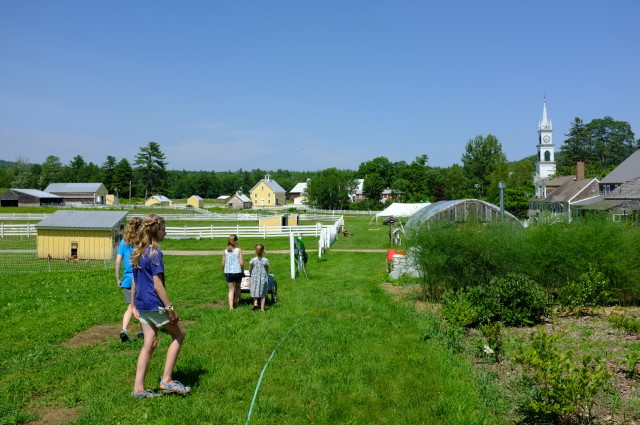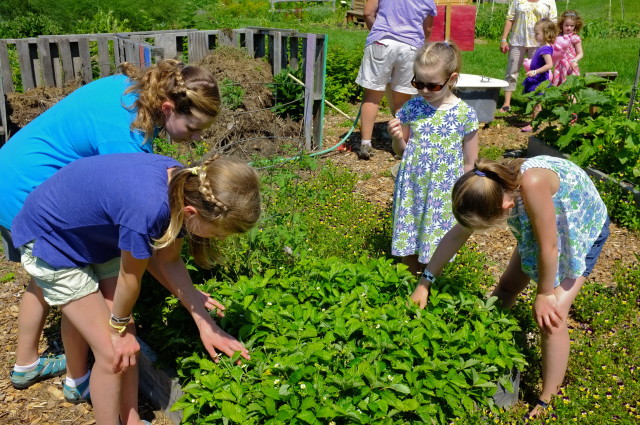 helping in the garden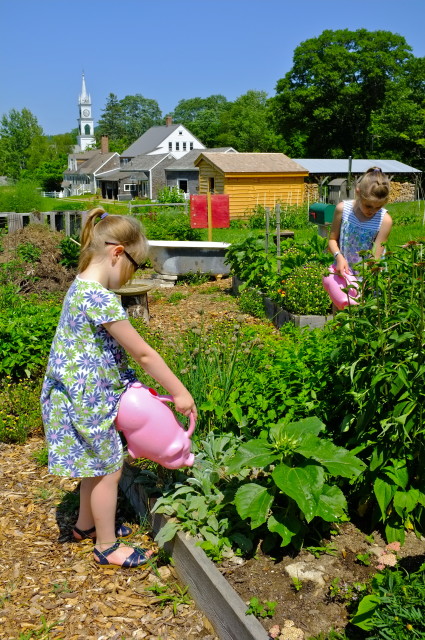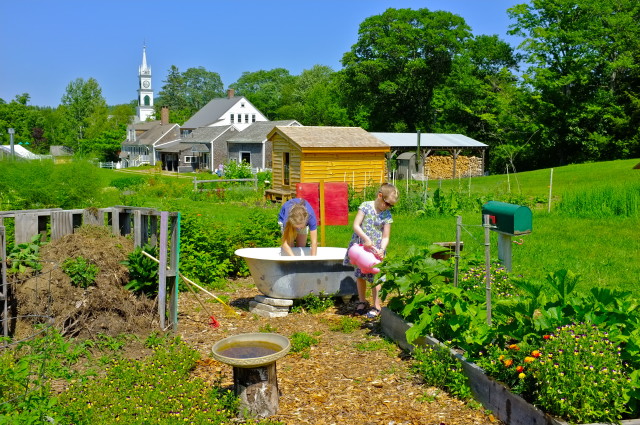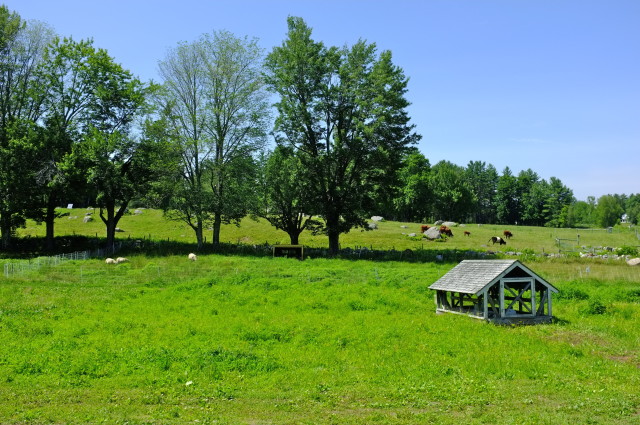 lots of animals to learn about..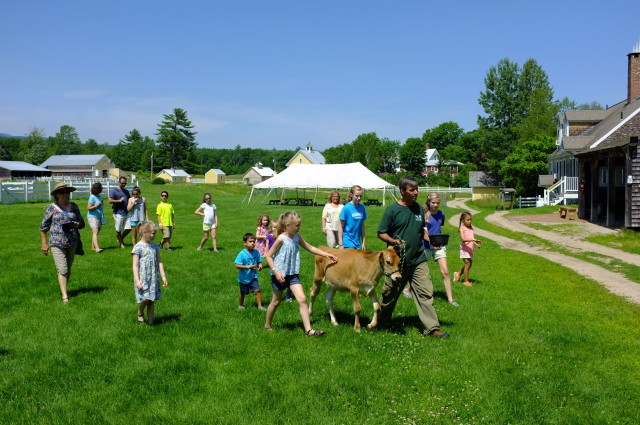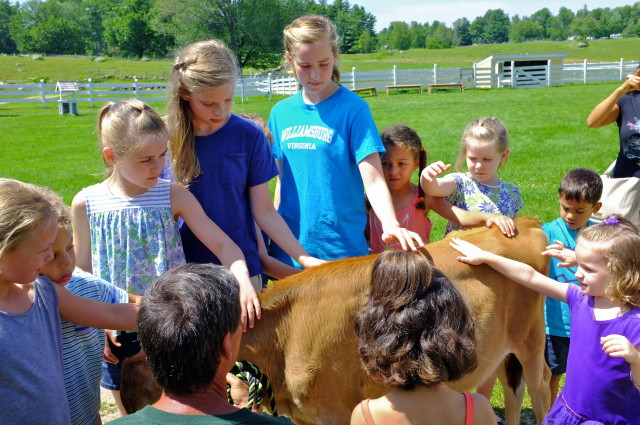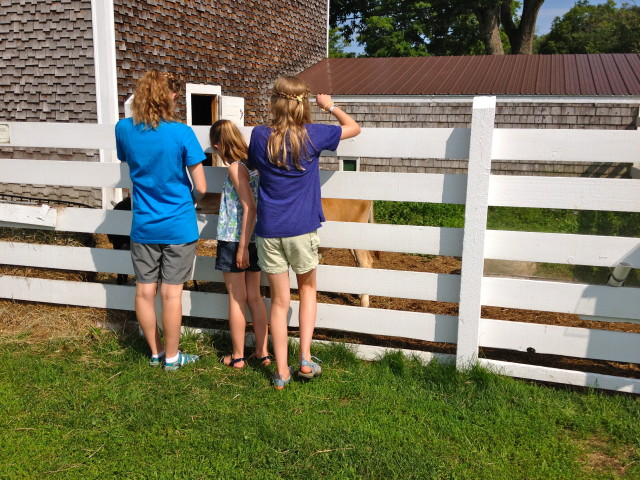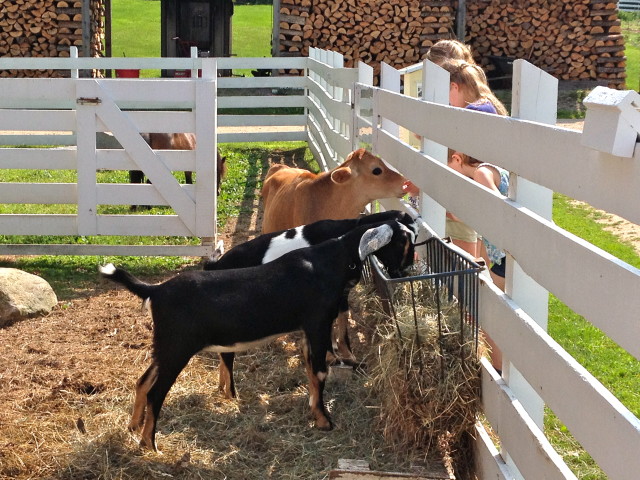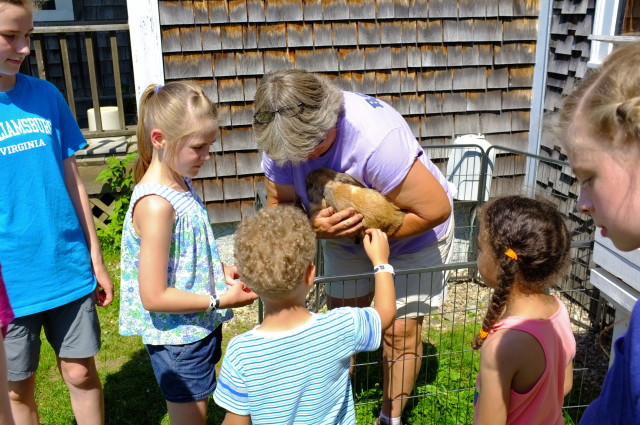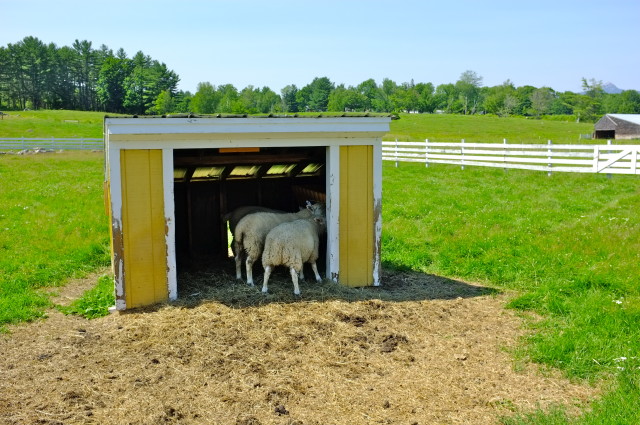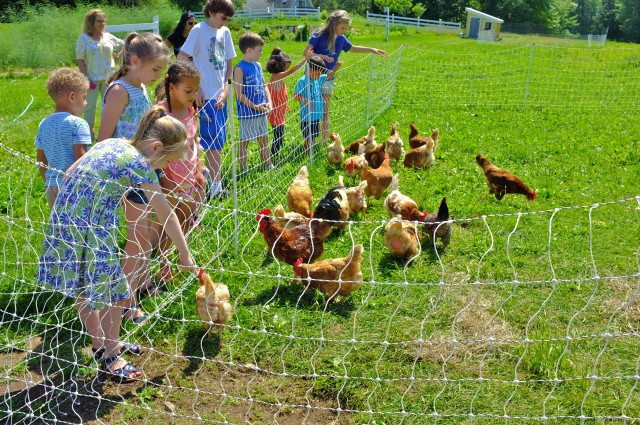 The chickens were a huge highlight, as always.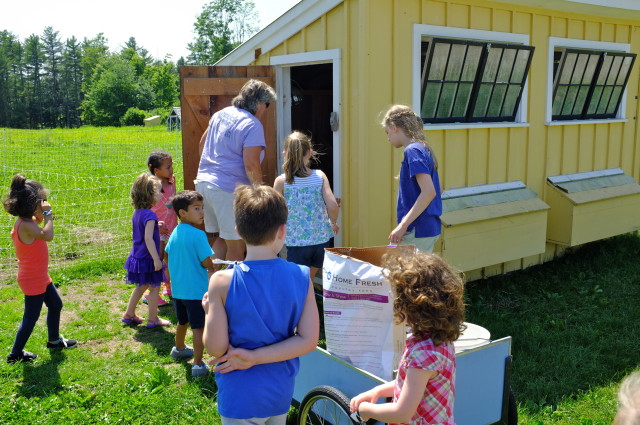 Quinnie was THRILLED she was chosen to help out in the chicken coop!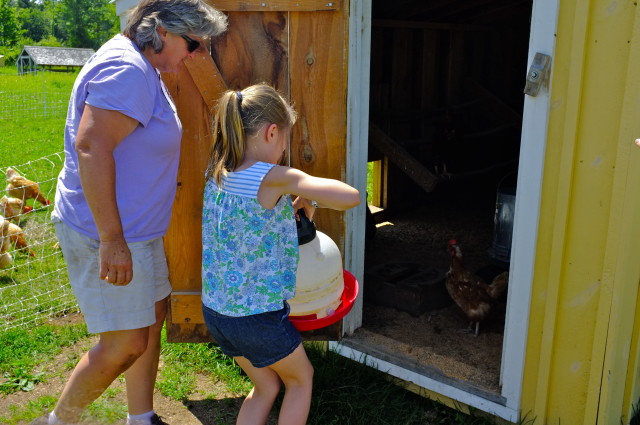 She had a rapt audience!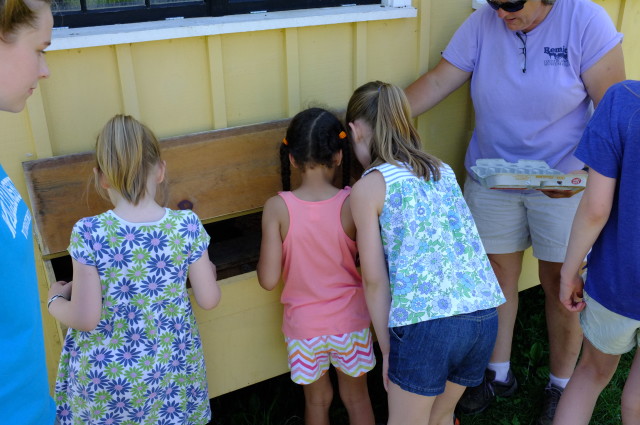 collecting eggs
Kiera's turn to help out!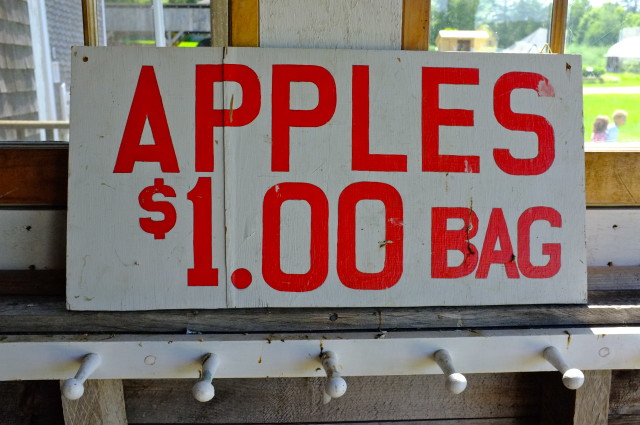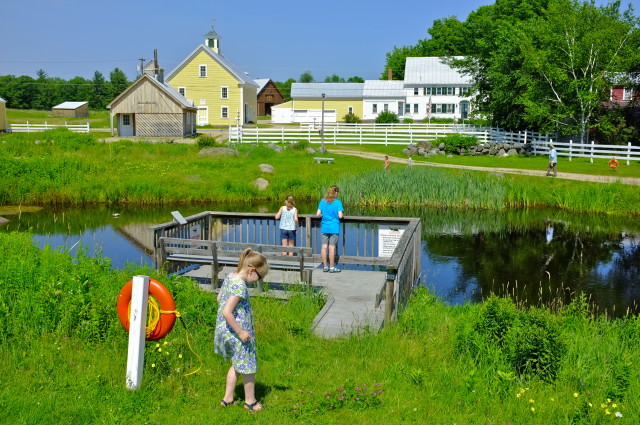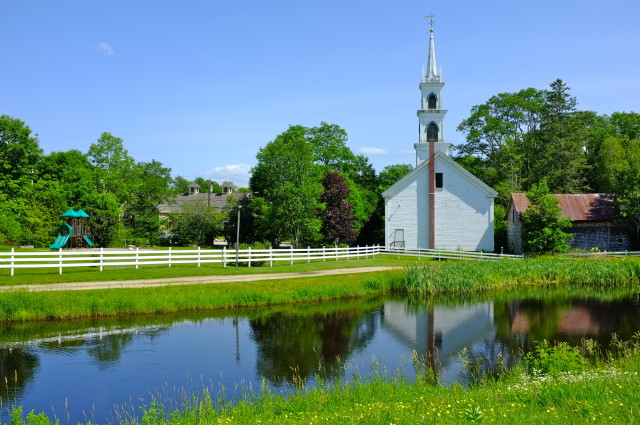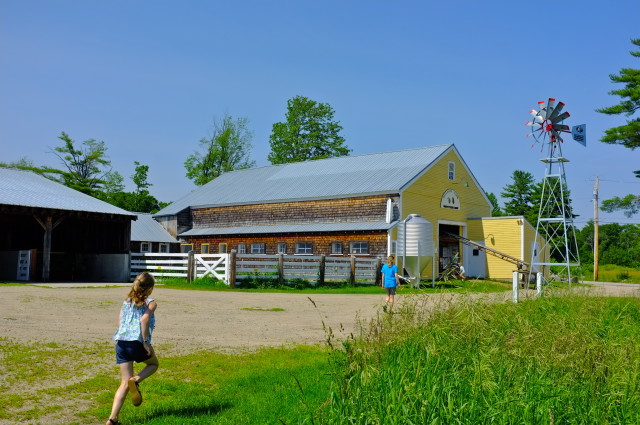 Off to the barn to learn about milking cows..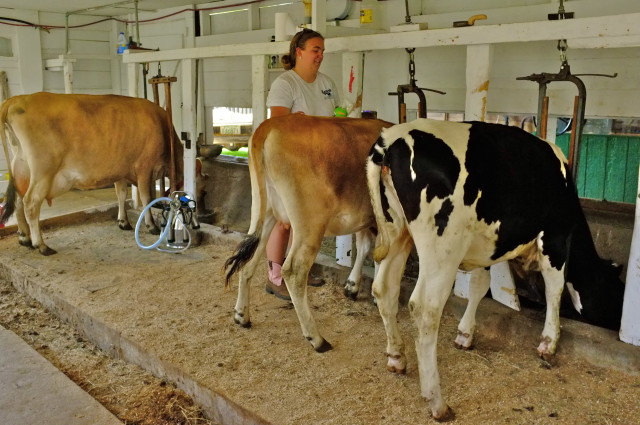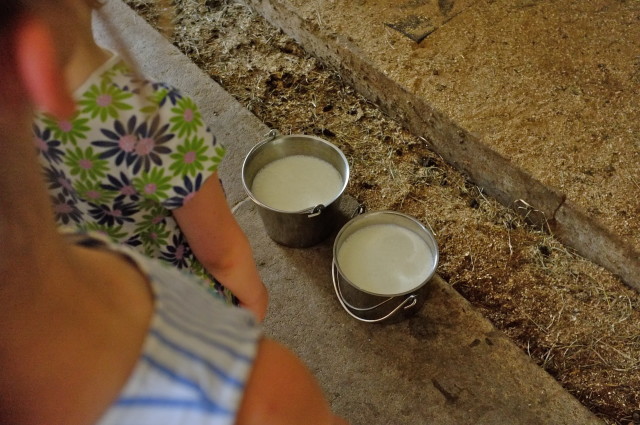 They were fascinated by the whole process!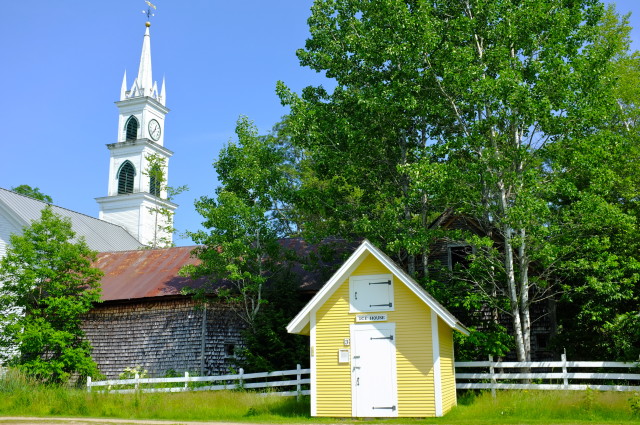 old fashioned ice house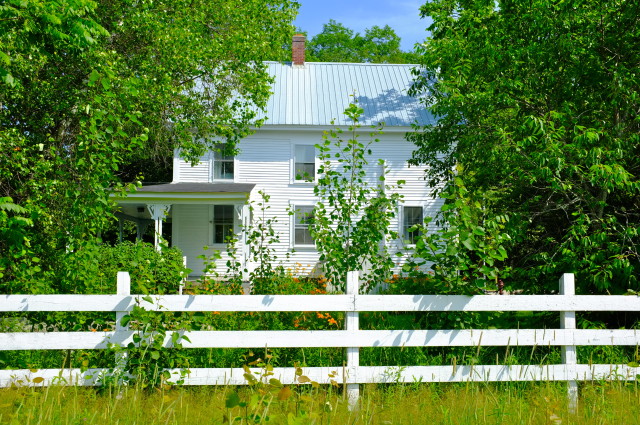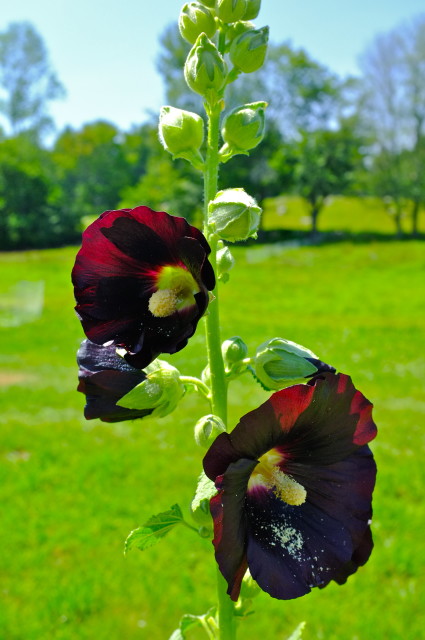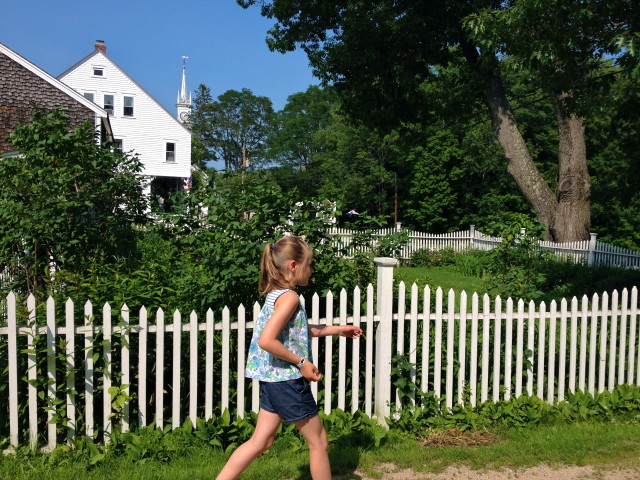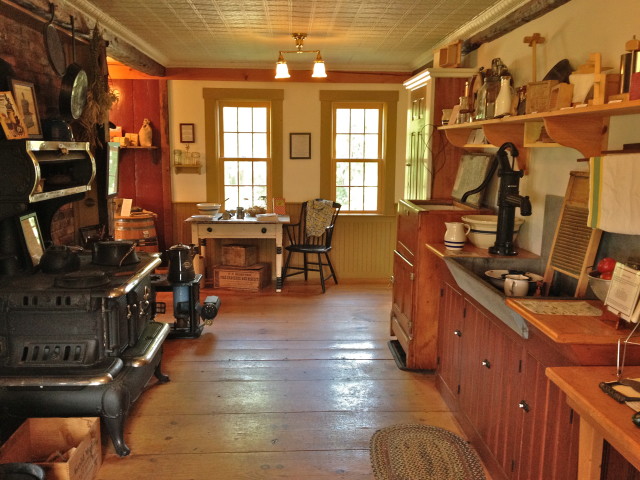 Inside the museum house…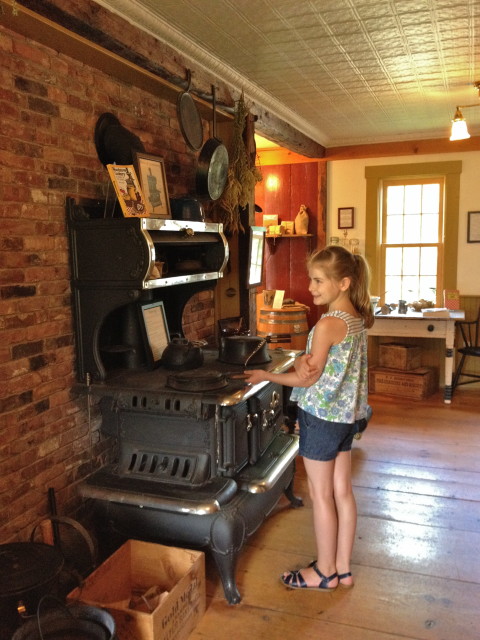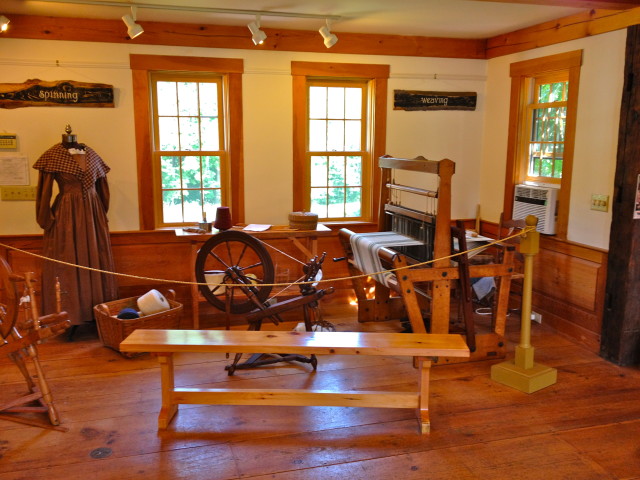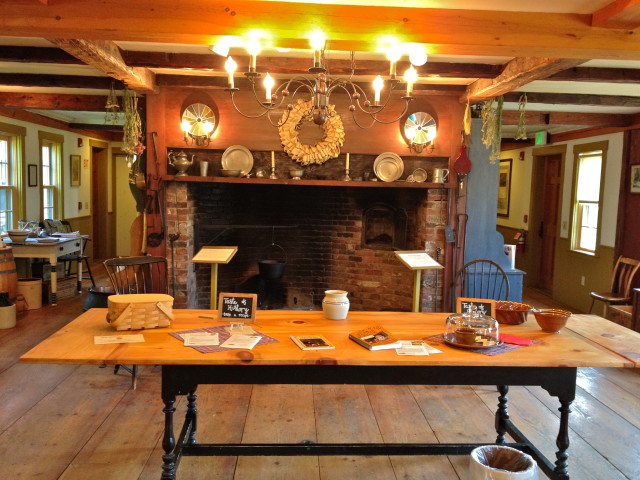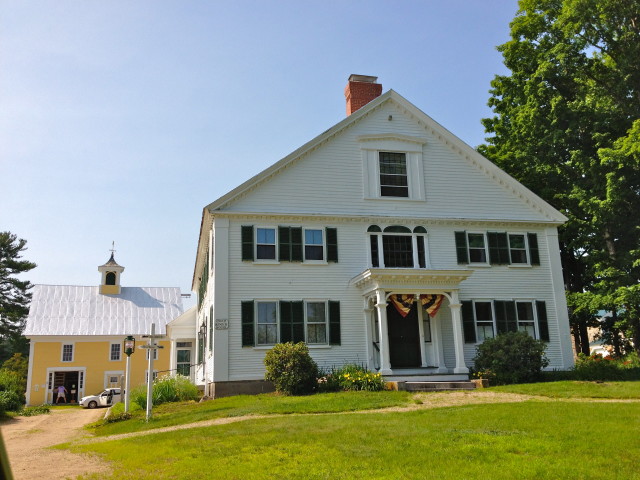 When we were done visiting the farm we walked around Tamworth for a bit. Such an adorable town…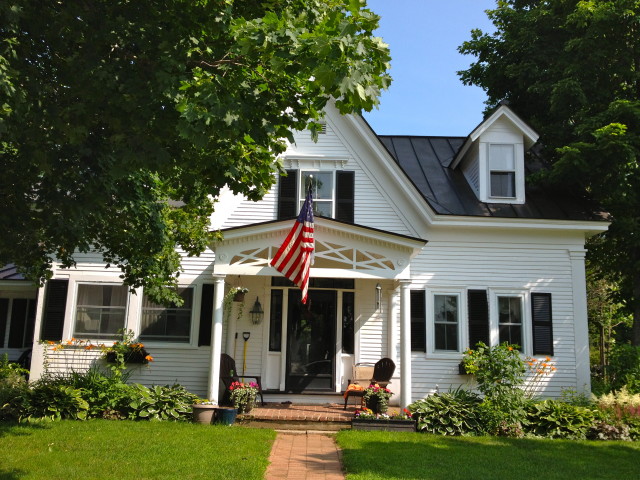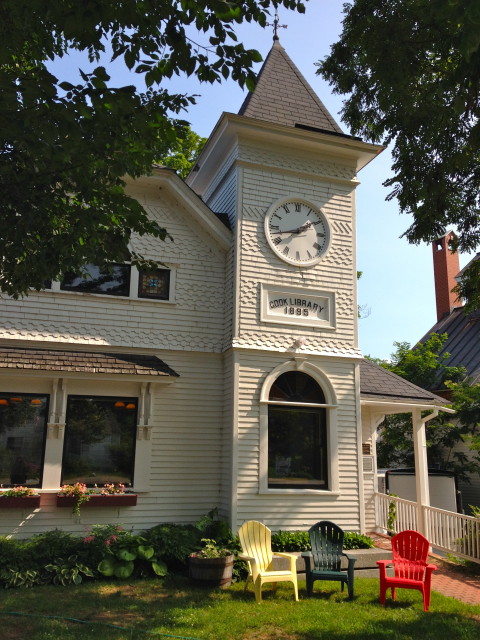 Library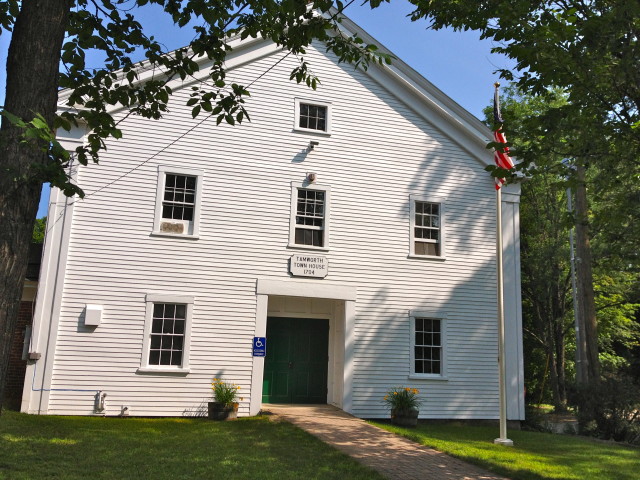 Town Hall
General Store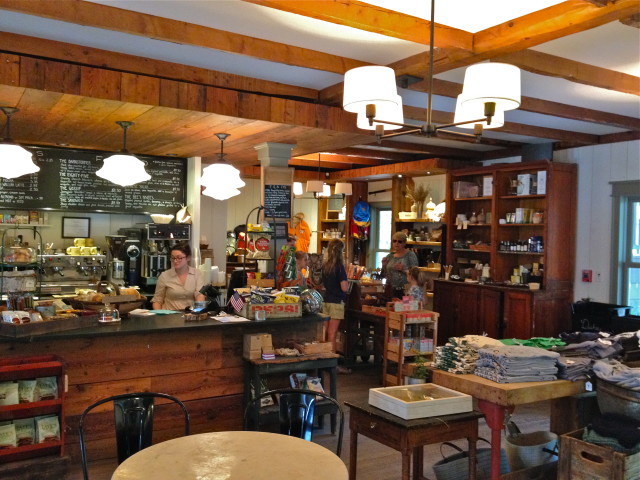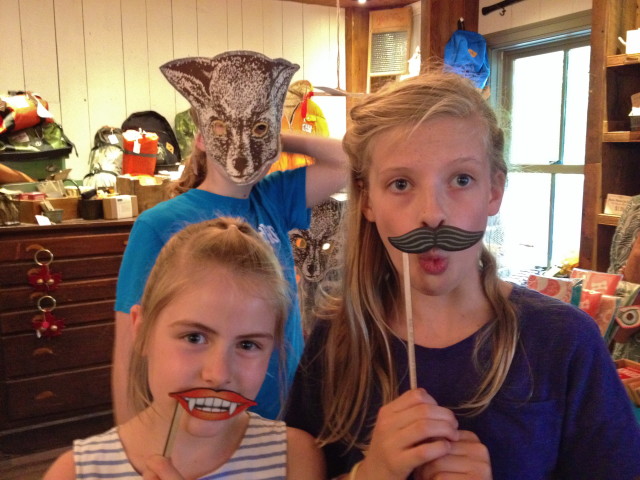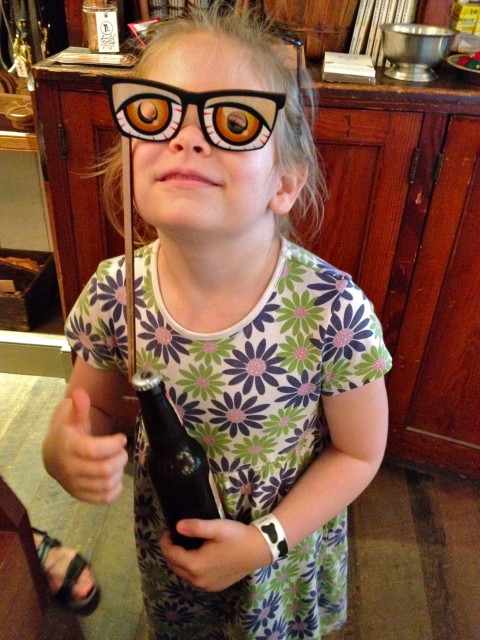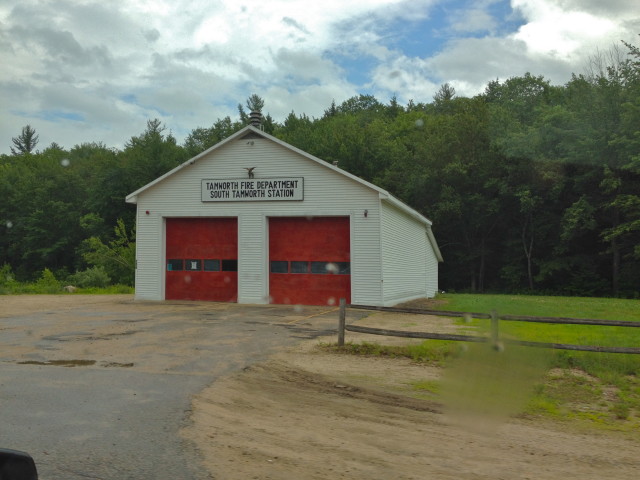 Fire Department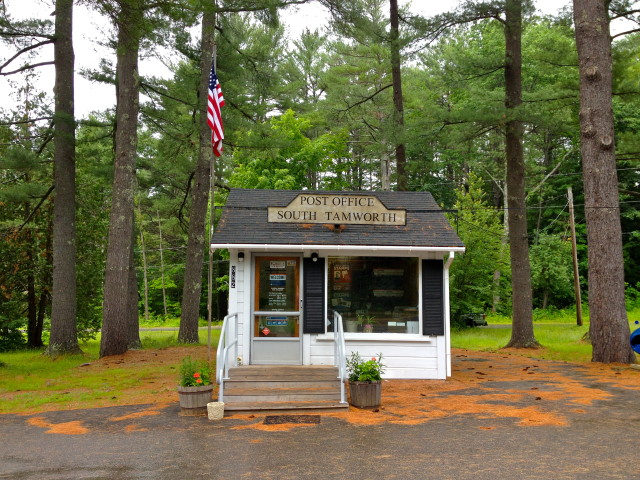 Isn't this the cutest little Post Office you've ever seen?!