I can't believe this was my first time visiting here (since I grew up in the area). The pictures don't do the boulder justice- it was pretty impressive. The girls had a great time exploring the woods.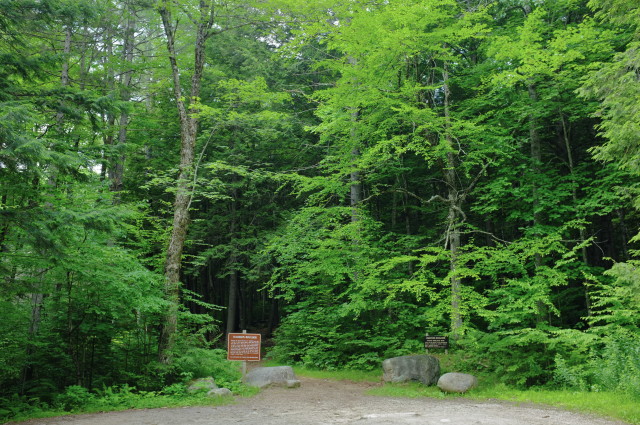 entrance to trail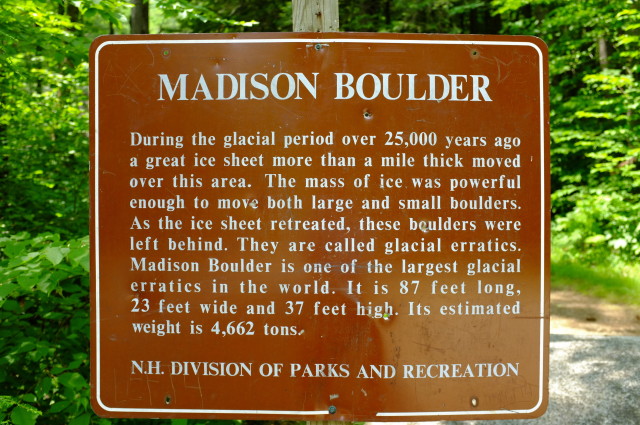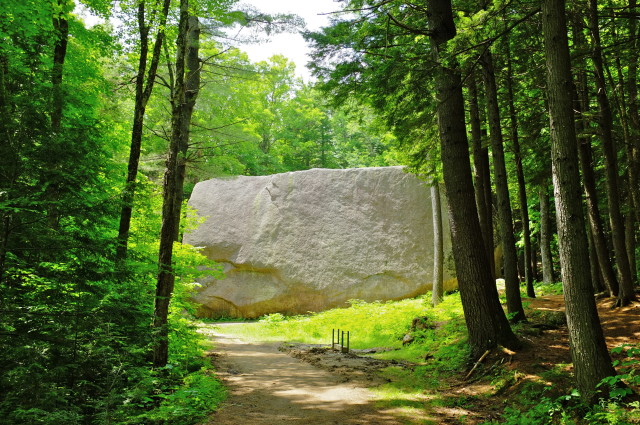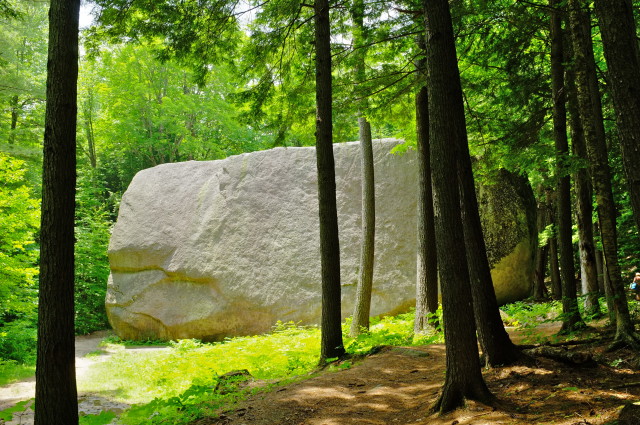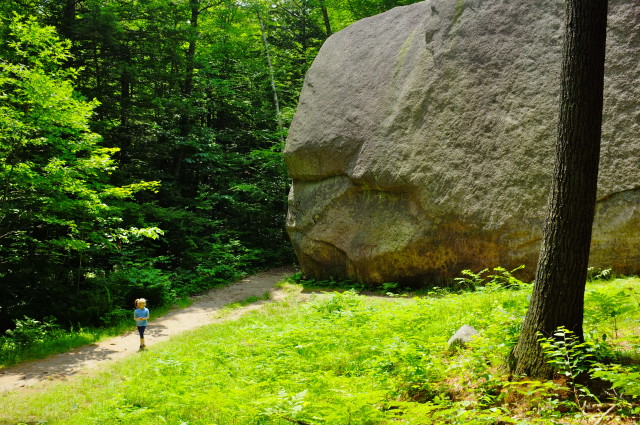 Kiera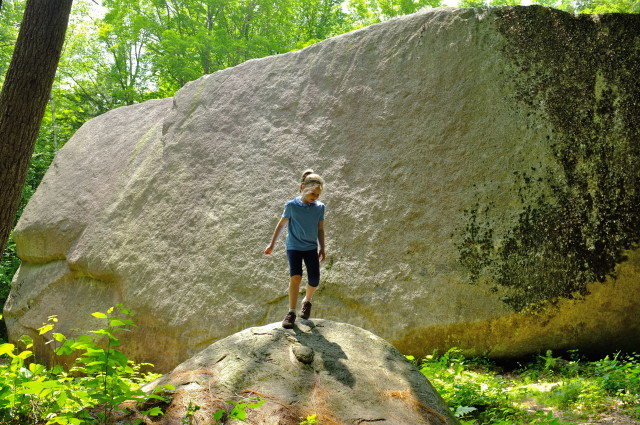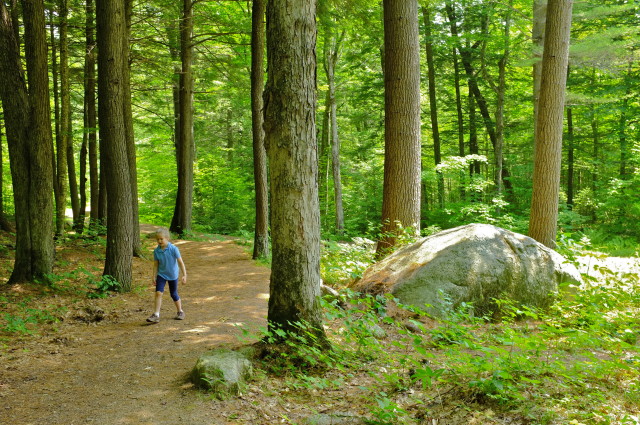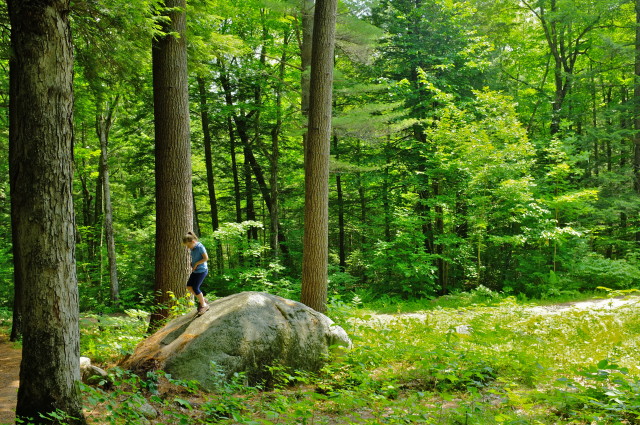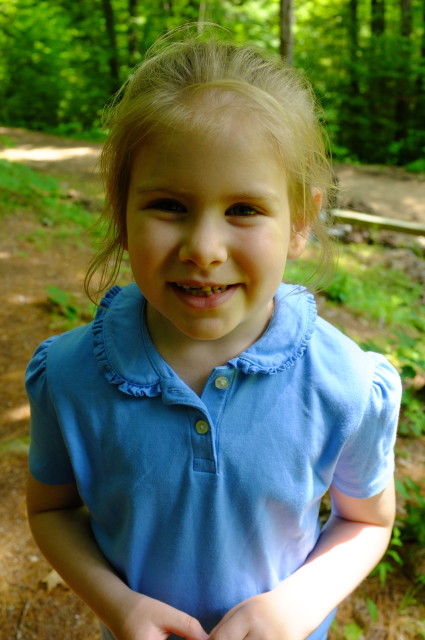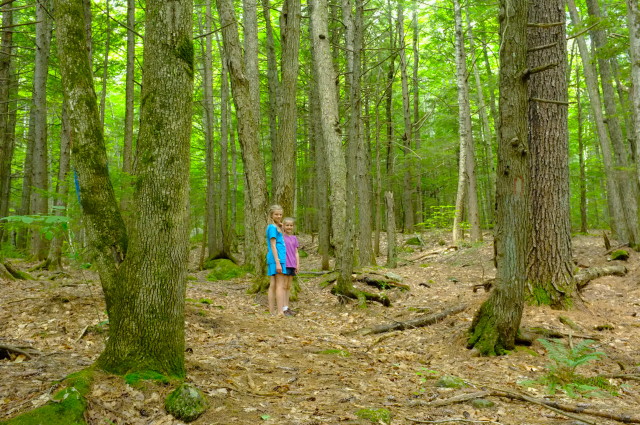 Audrey and Quinnie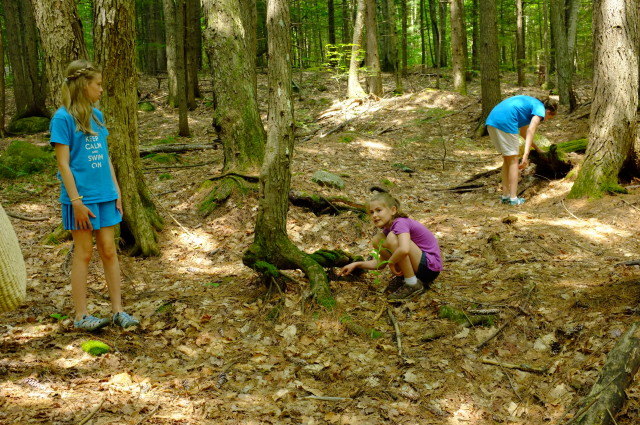 building Fairy Houses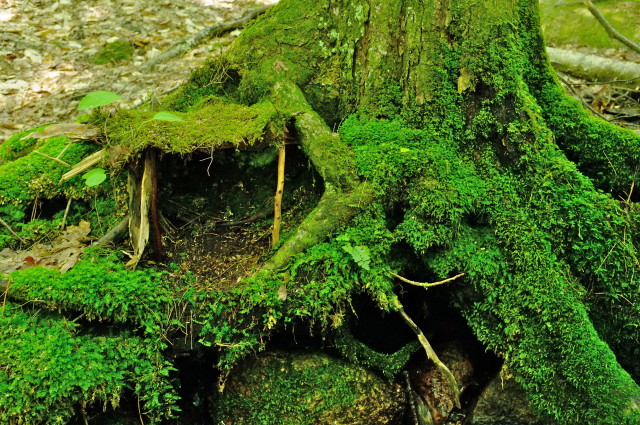 their Fairy Houses (above and below)…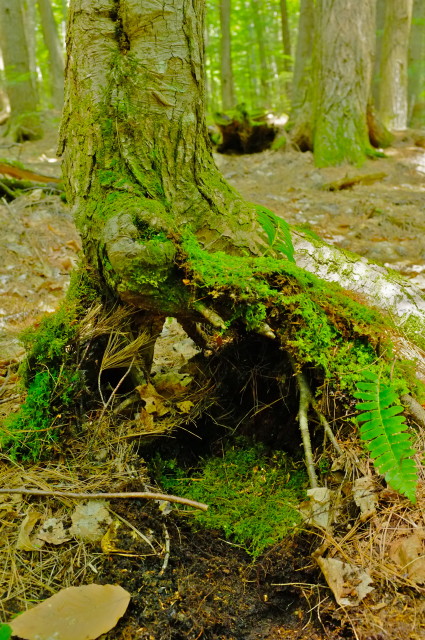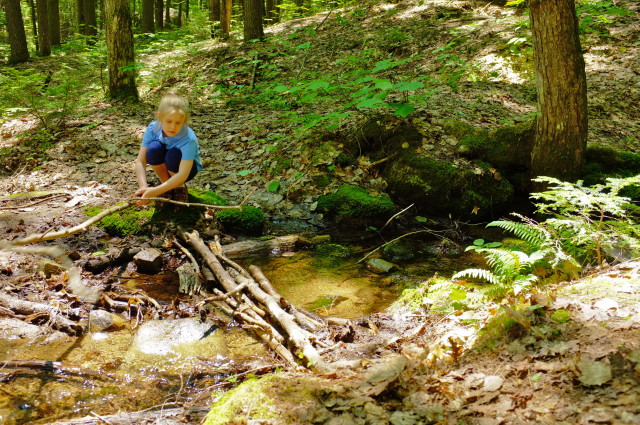 Kiera building a bridge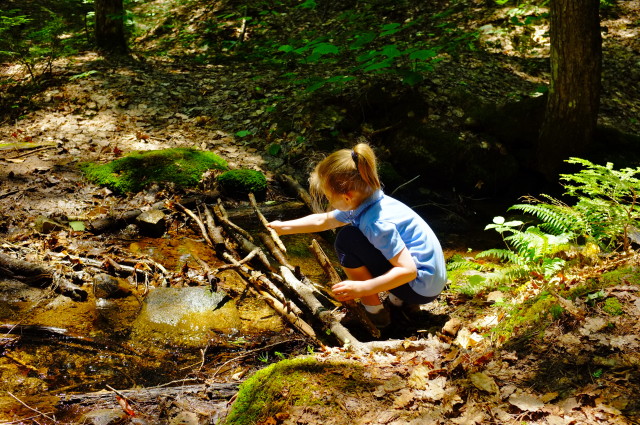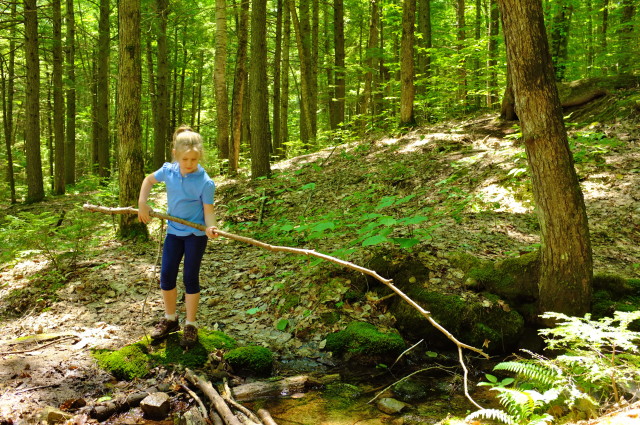 They spent about two hours playing in the woods. We even brought a little picnic. We eventually had to leave when the mosquitoes got too bad. I'm so glad they'll have childhood memories of playing in wild nature for hours on end with nothing but their imaginations. I'm so thankful my "city kids" get to have these rustic, outdoor, country summers in beautiful New Hampshire .