We were pretty bummed we couldn't celebrate the 4th of July in America like last year. The girls are in school until the end of the week (the different federal states rotate when school ends and begins every year so that everyone's not on vacation at the same time). Needless to say, celebrating the 4th in Germany when you still have school and work isn't as fun. I tried my best though…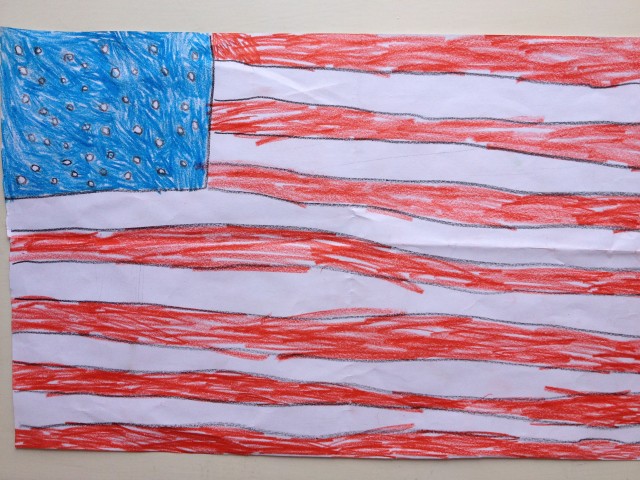 We did some art projects..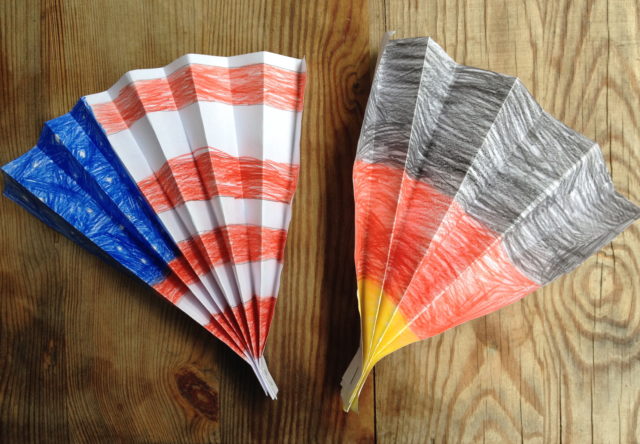 someone slipped a German flag in there…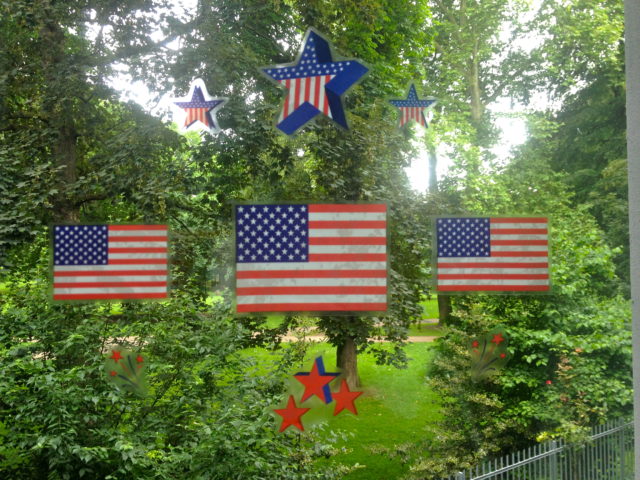 We did some decorating…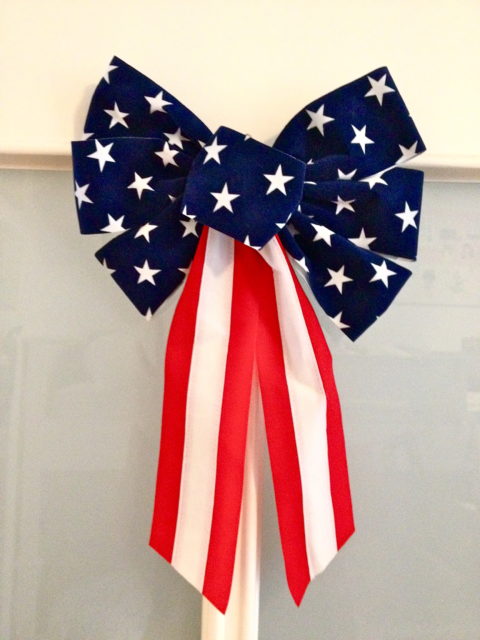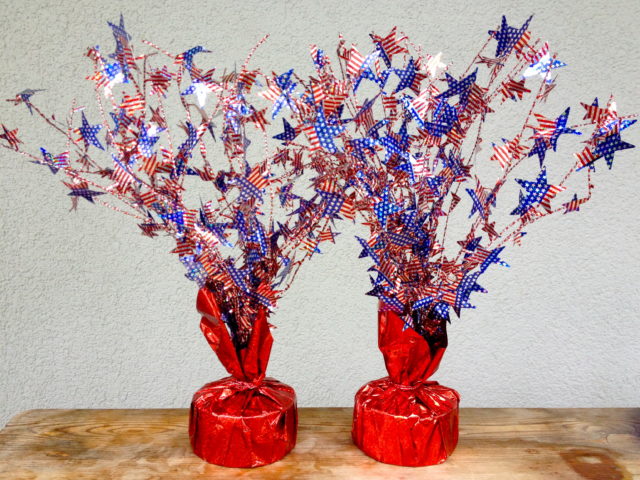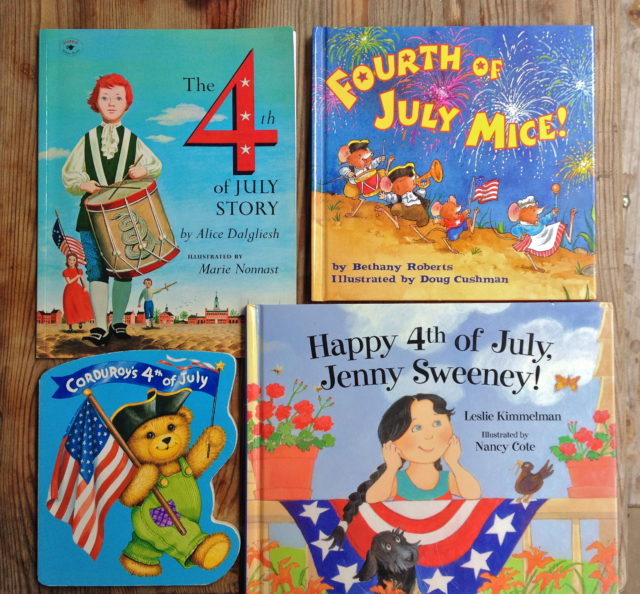 we read some books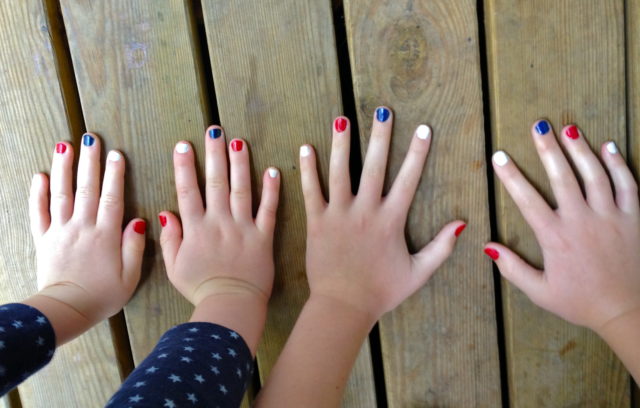 we painted our nails and wore red, white and blue…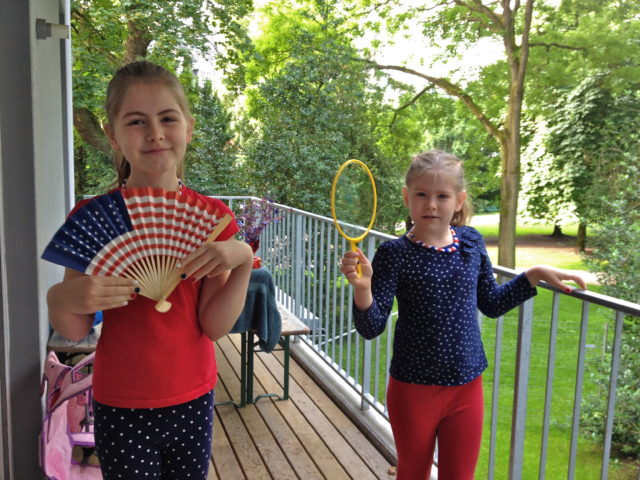 Enjoy this halfway decent picture while you can. Kiera gives me about 5 seconds to get a photo and then she's DONE. If I force it, this is what I get (below)…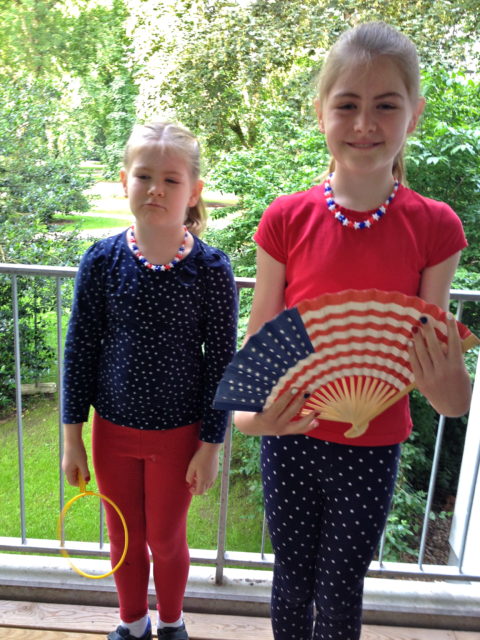 Lol! You little booger. I read somewhere that willful children are usually more successful later in life? Someone please tell me that is true. At least Quinnie is always happy to pose…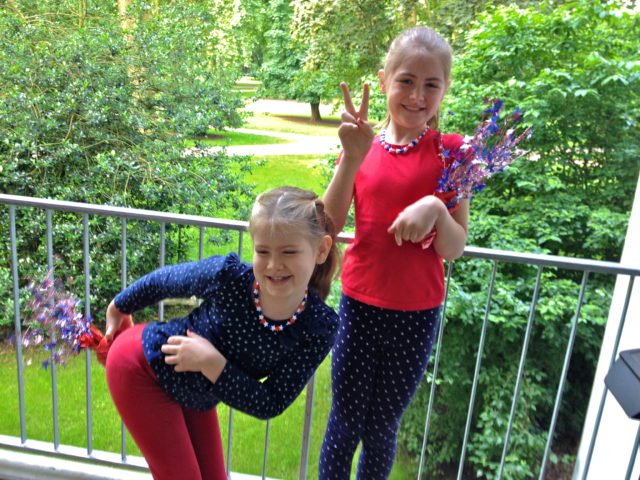 Ok, we're going downhill fast..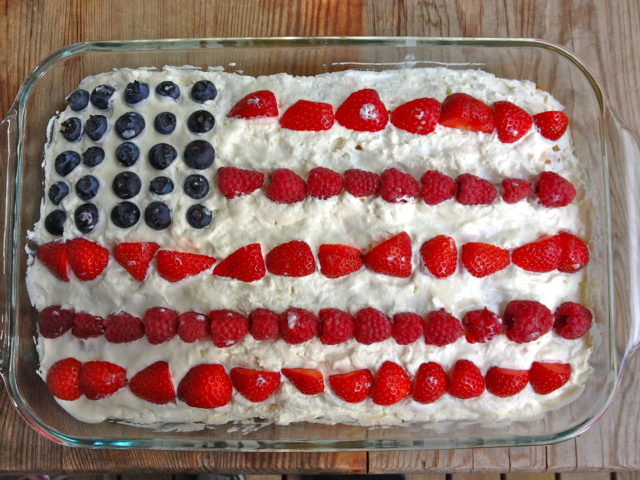 We made our traditional 4th of July cake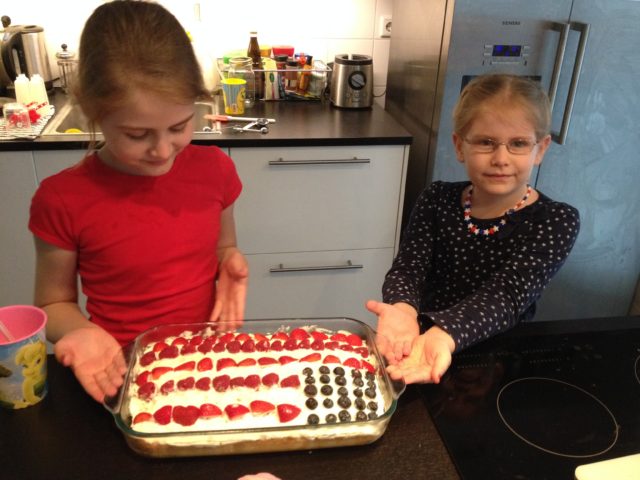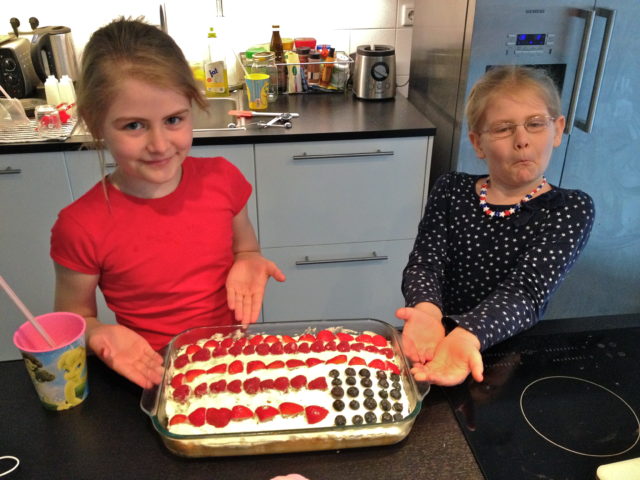 There she goes again. Thanks for making the photo super awesome, Kiera!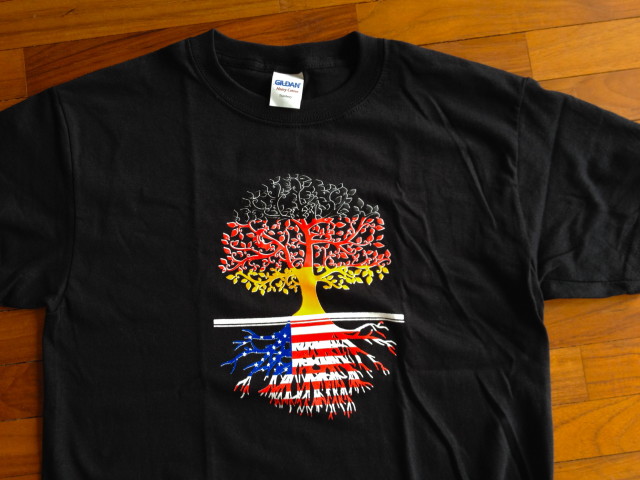 I bought this awesome t-shirt for the girls. American roots living in Germany.
I hope you all had a great 4th with friends and family!