I can't believe my baby is in the double digits (sob)!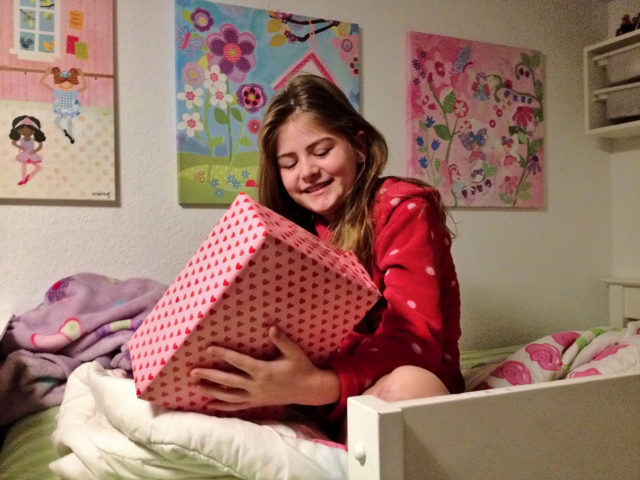 She was thrilled with her wake-up present. Honestly, I think she would have been happy with anything- she's so easy to please and such a sweet girl).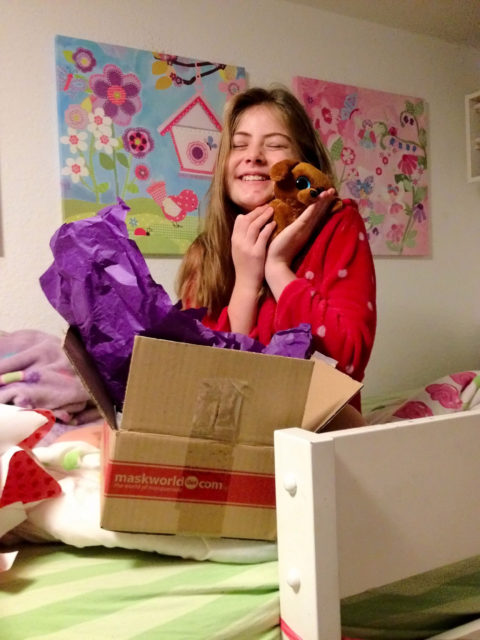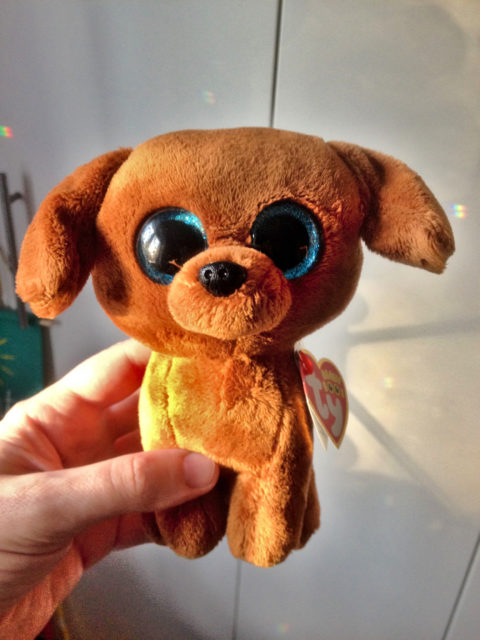 she calls her Gertie (after my parent's beloved dog whom she misses SO much)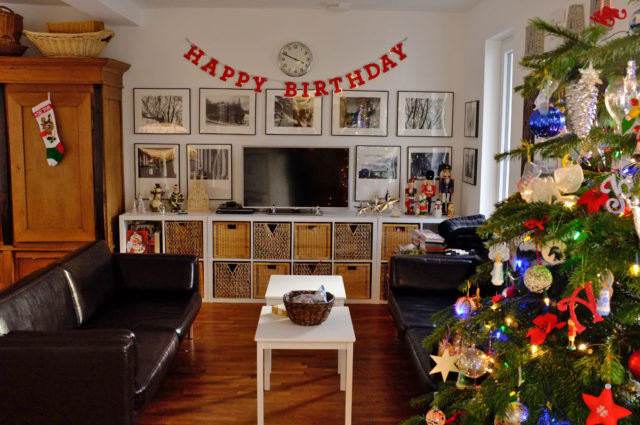 Her birthdays always look Christmasy since it's just a few days before Christmas.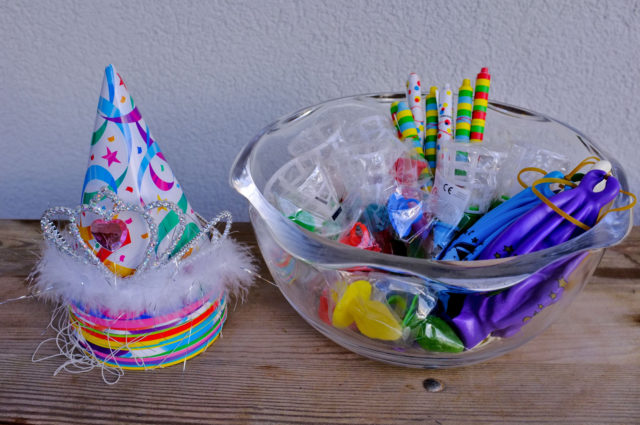 party hats and favors (check out the ring pops shaped like Christmas lights)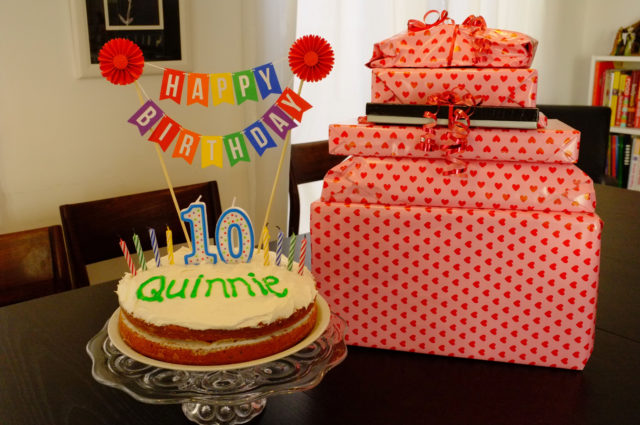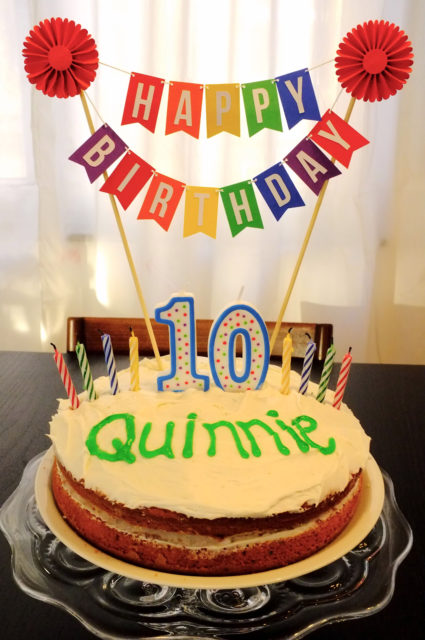 Luckily, they still love the simple birthday cake I make them every year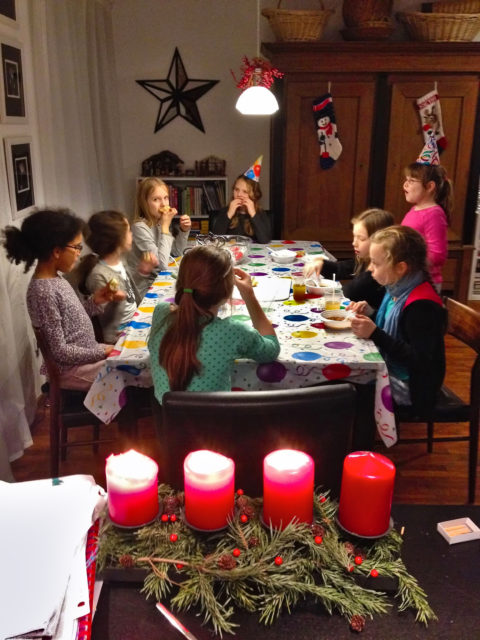 Quinnie wanted another sleepover birthday party with her closest friends like last year
videos of the girls singing Christmas songs..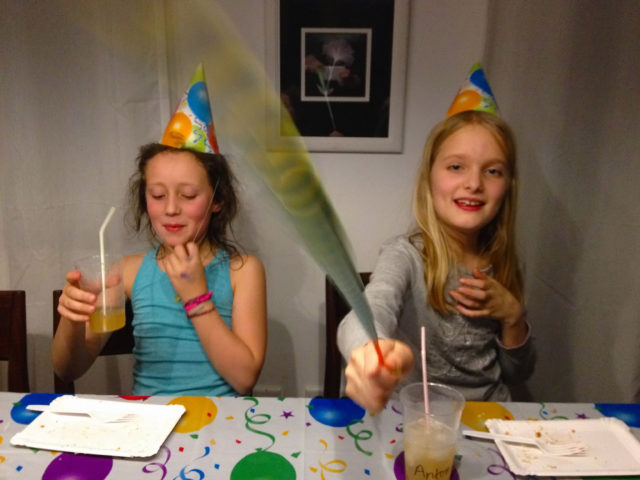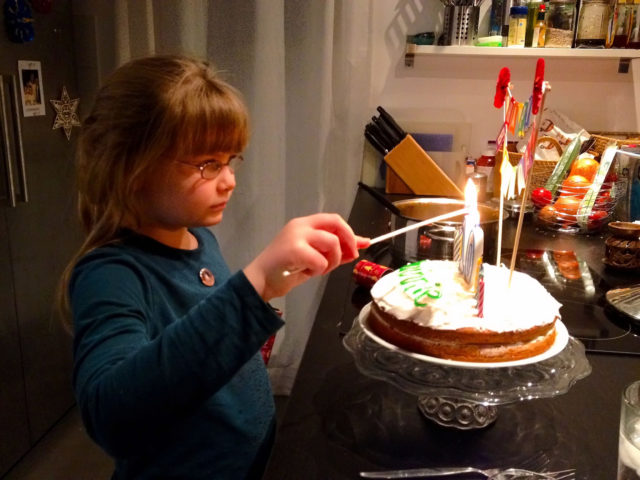 Kiera insisted on lighting the birthday candles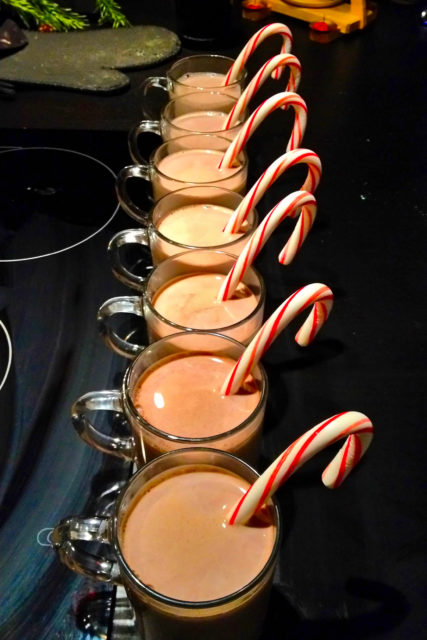 later that night we made hot chocolate with candy canes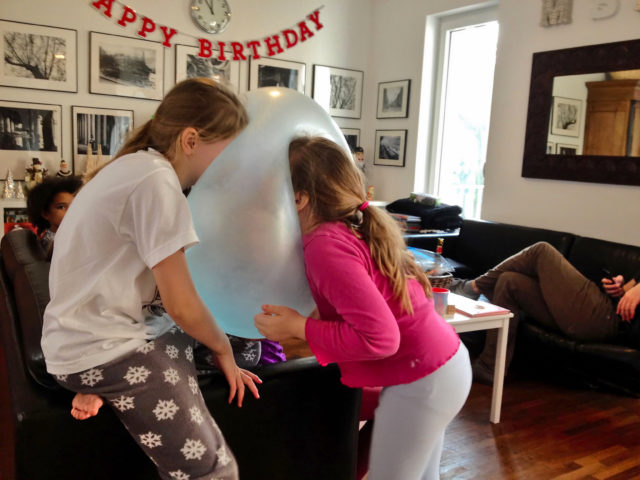 one of Quinnie's favorite gifts- a Wubble ball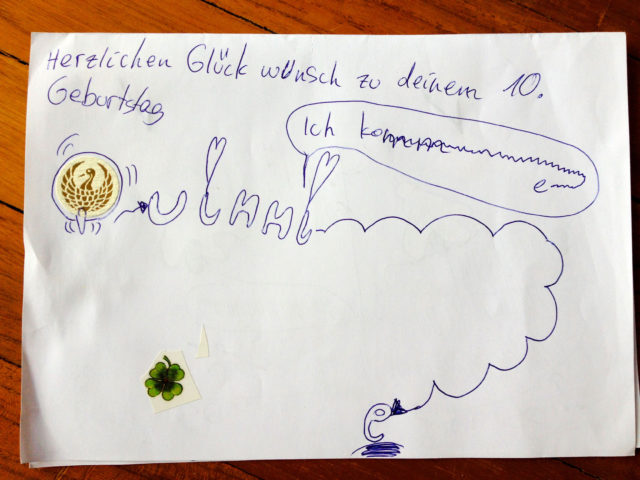 cute birthday letters from her friends..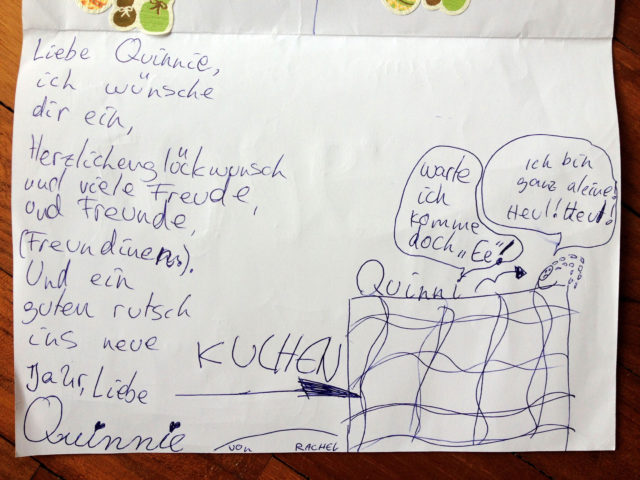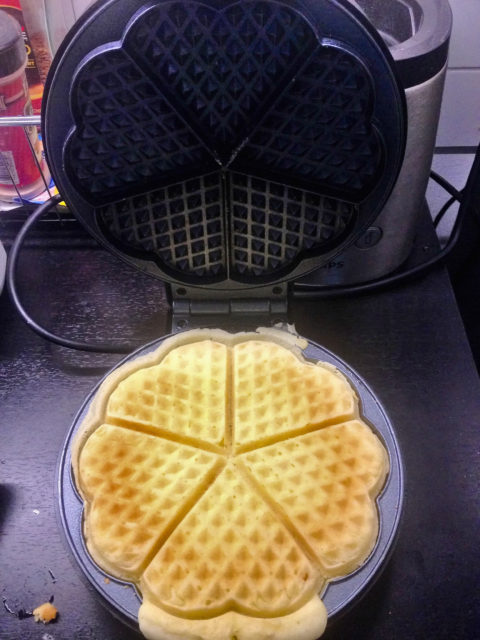 In the morning the girls made their own homemade waffles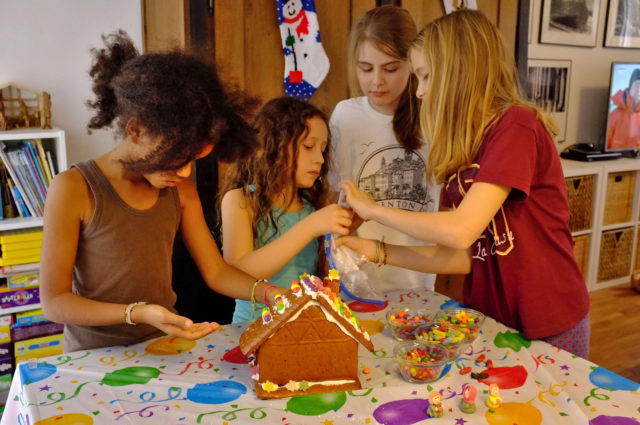 they also decorated some gingerbread houses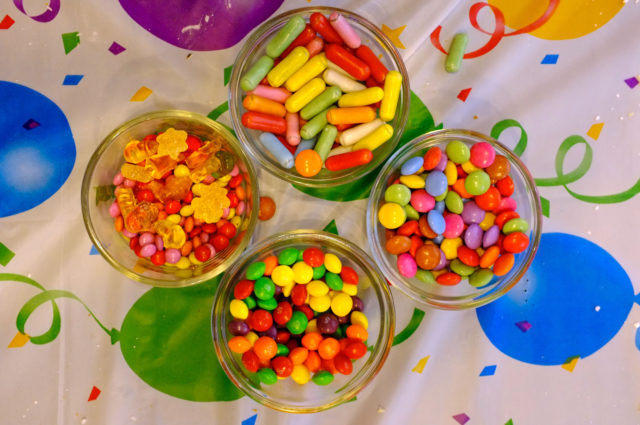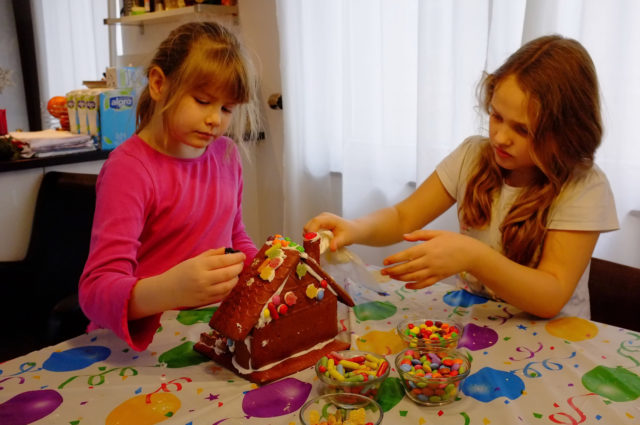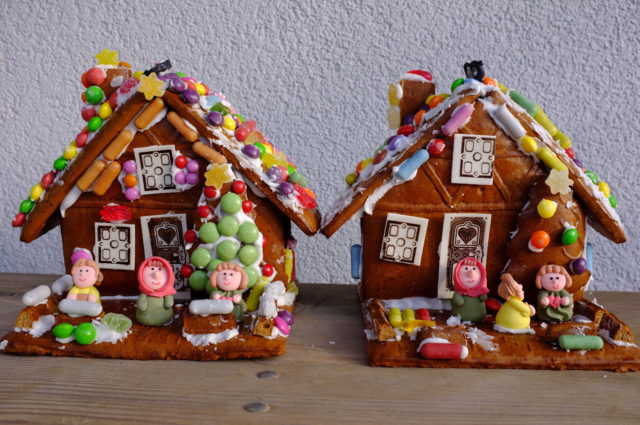 Oddly, this is usually called a Hexenhaus (witch house) instead of a gingerbread house. Maybe because of the Hänsel and Gretel story?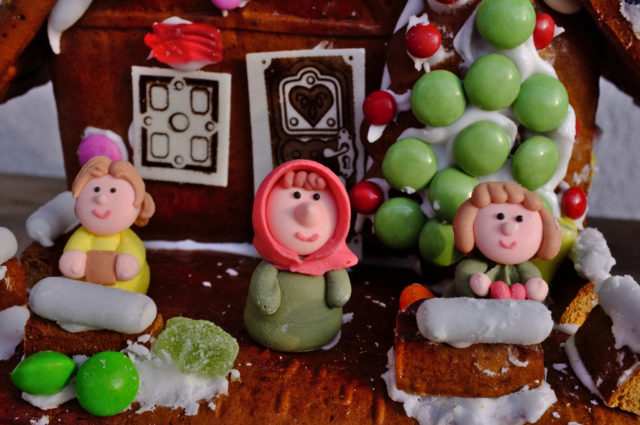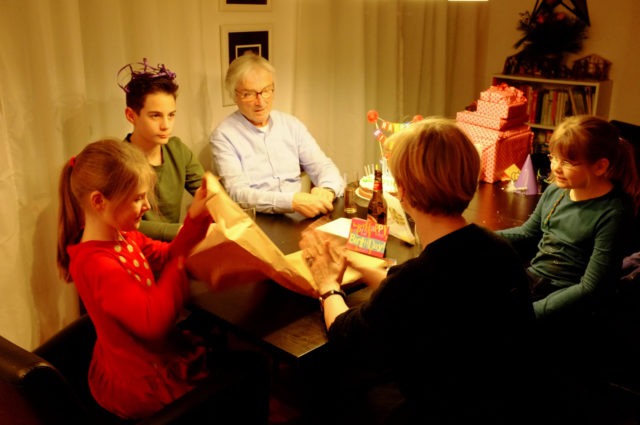 Later that night after her friends left, we had our family birthday party for her, with Oma, Opa, Tante Ruth and Maxim. I made a 2nd birthday cake for her…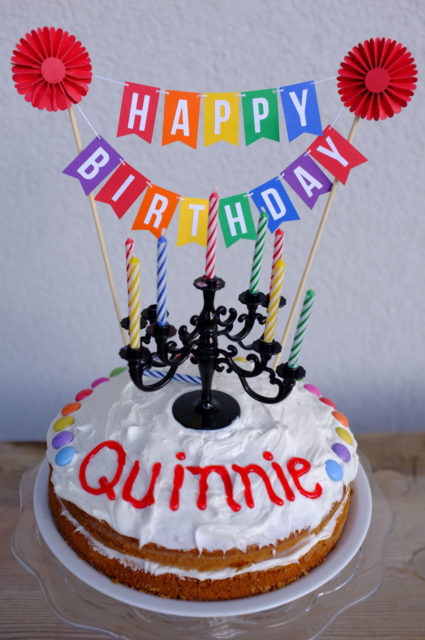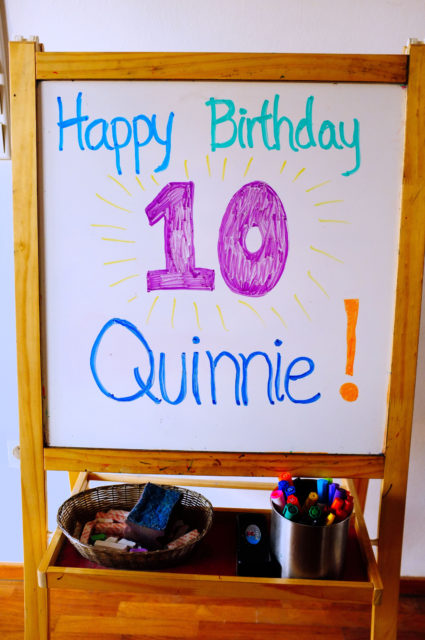 Quinnie, we can't believe how grown up you're becoming. We are so proud of who you are. You're an amazing person with the kindest heart. We love you SO much and couldn't ask for a better daughter. I hope your 10th year is magical!