Around 15 years ago, Friedel took Simon and I to a really cool medieval Weihnachtsmarkt in Zons (about a 30 min. drive from Köln). I remember it being amazing and have wanted to go back ever since. It only happens over one weekend in December, so we kept missing it. We made a point to finally go this year, and we actually did!
The Weihnachtsmarkt seemed a lot smaller and not as impressive as I'd remembered it, but we had a great time there anyways…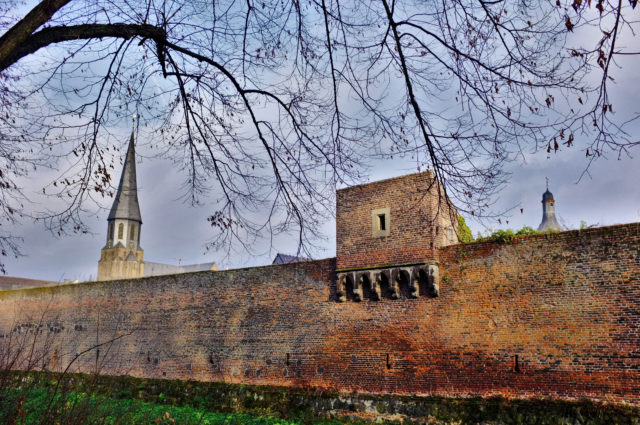 Zons was first mentioned in the middle of the 7th century! In 1372 the Archbishop of Köln granted it town privileges and fortified it. Here's part of the fortified wall.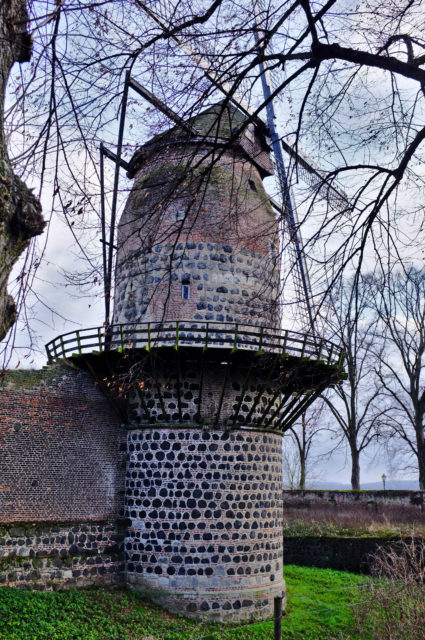 windmill attached to the wall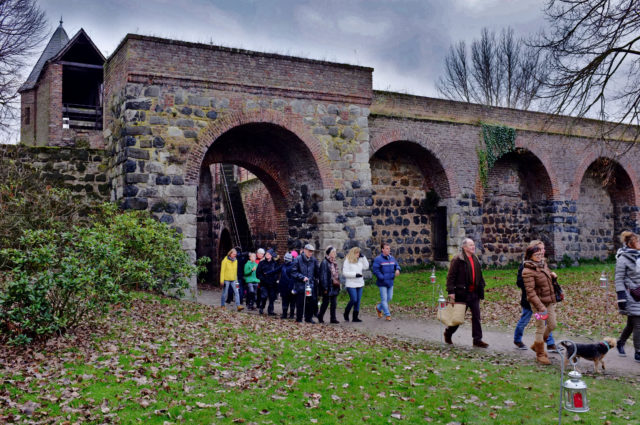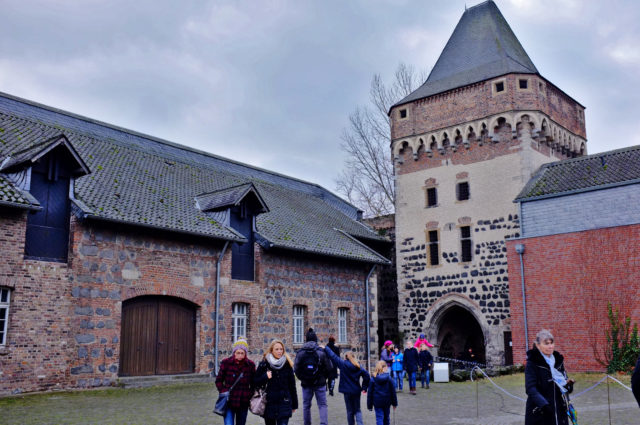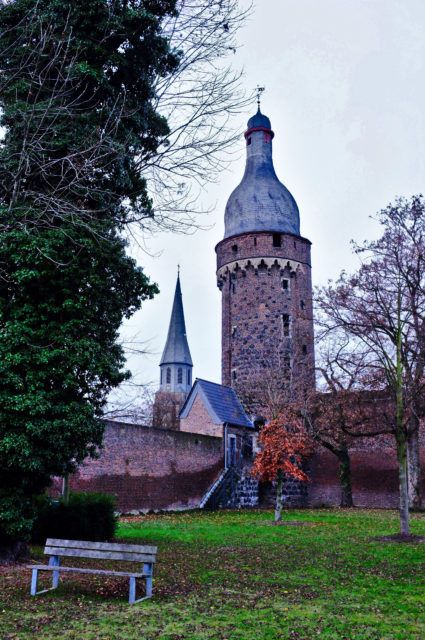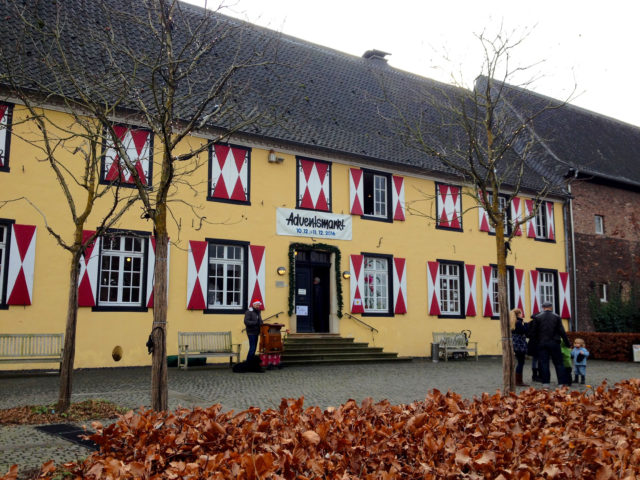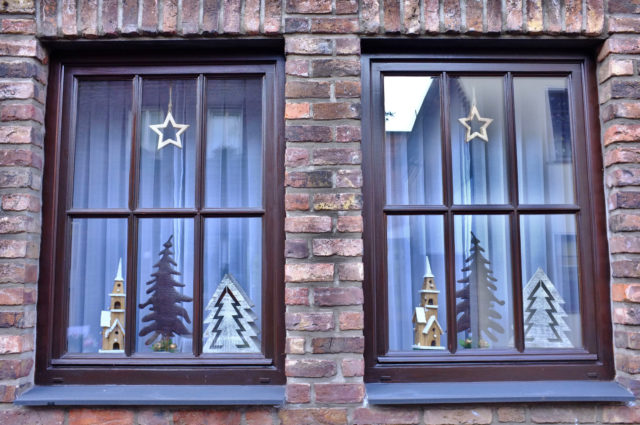 We had fun walking around town looking at Christmas decorations..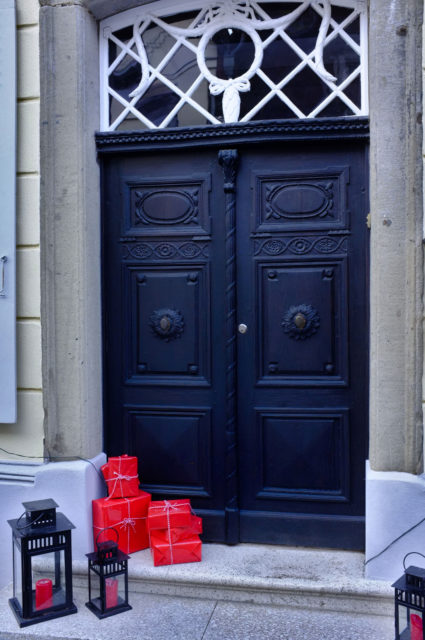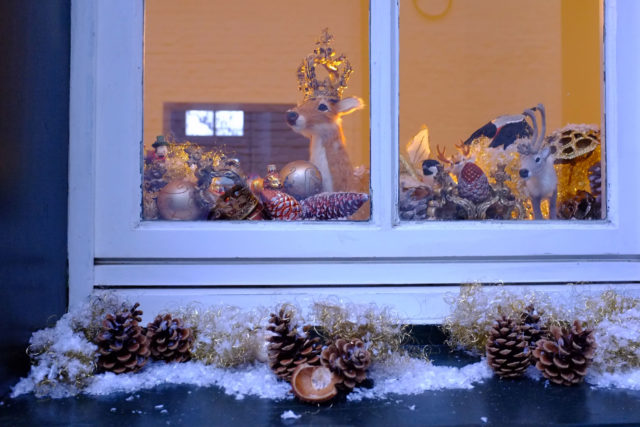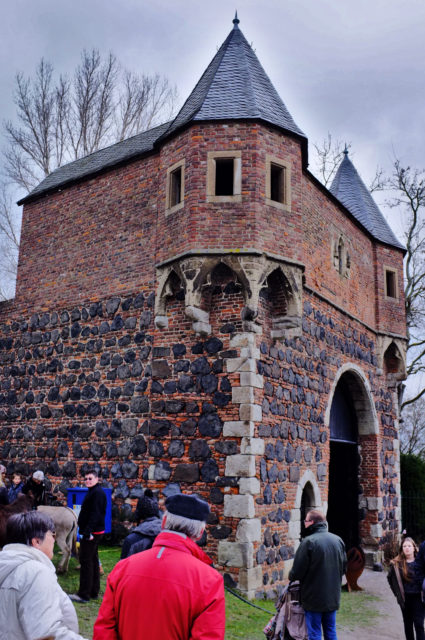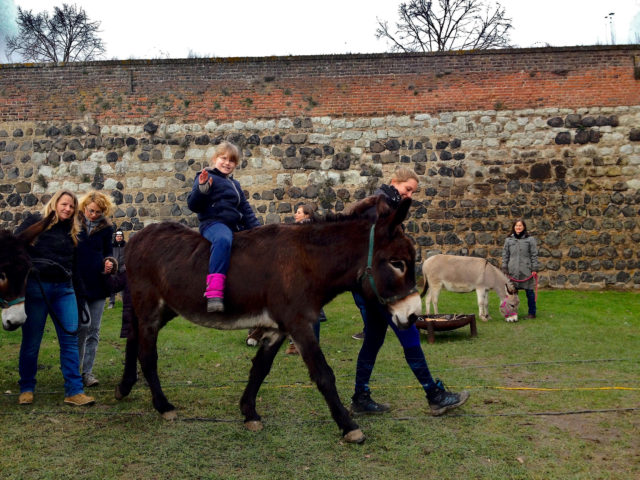 The girls were THRILLED that there were free (unlimited) donkey rides to be had…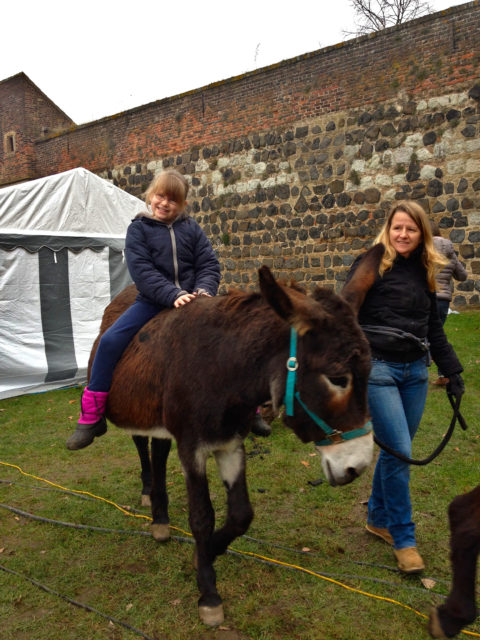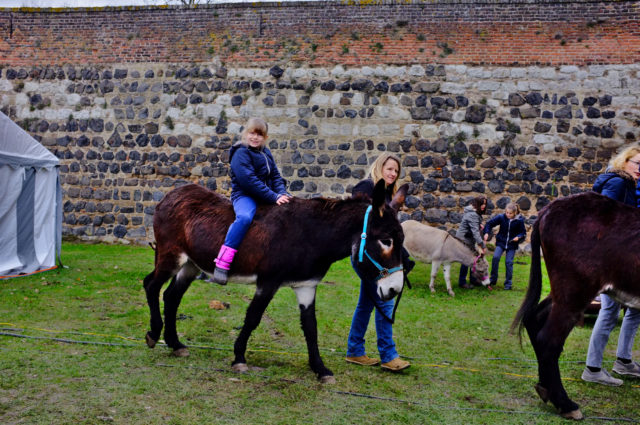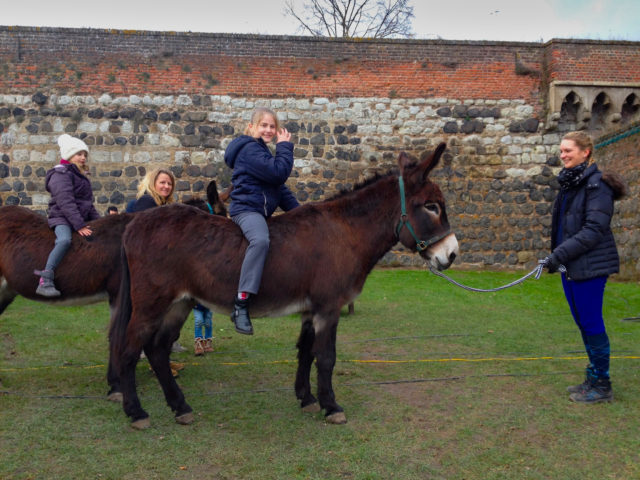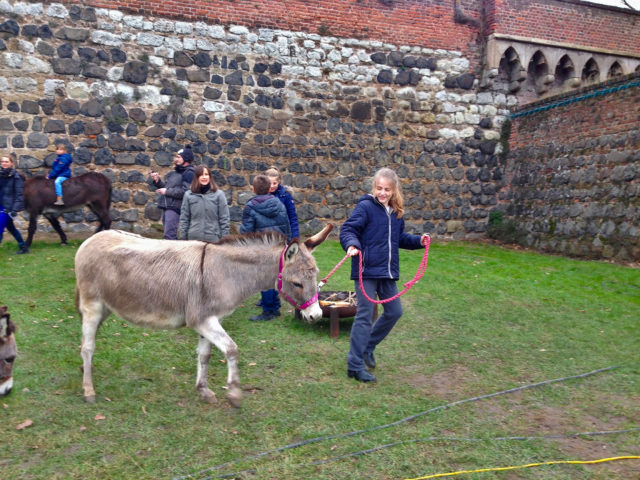 Quinnie was especially excited that she got to take over the reigns and walk one of the smaller donkeys around (mostly unsupervised)!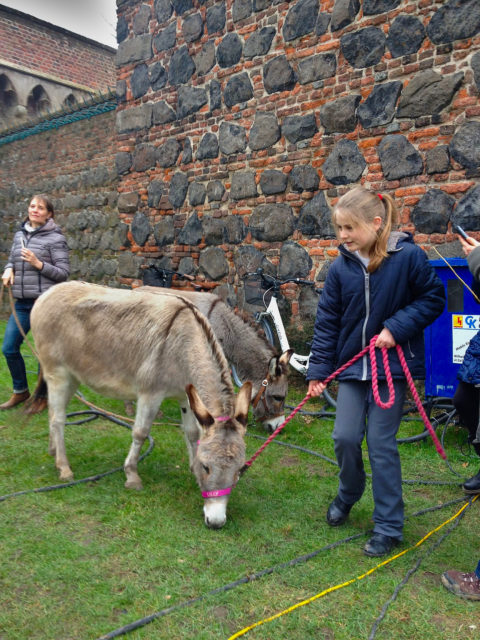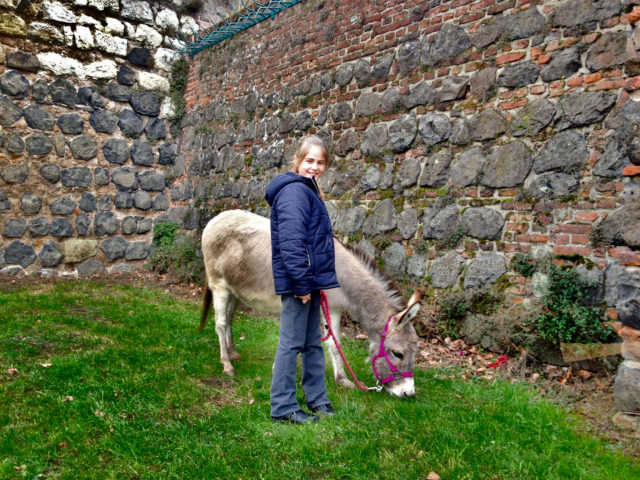 Quinnie's happy place = being around any animal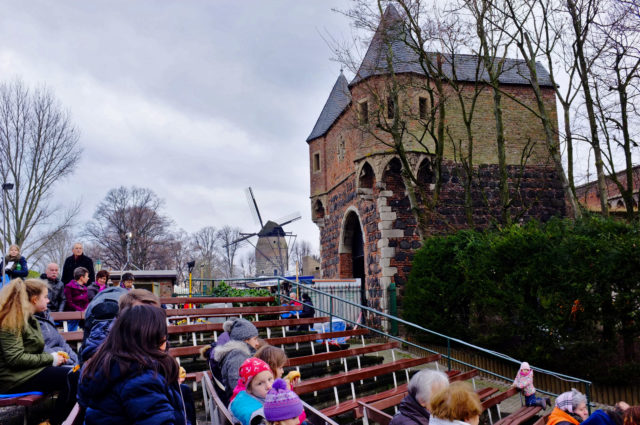 Right next to the donkey rides we saw a sign that a Nativity play was about to start, so we grabbed some seats.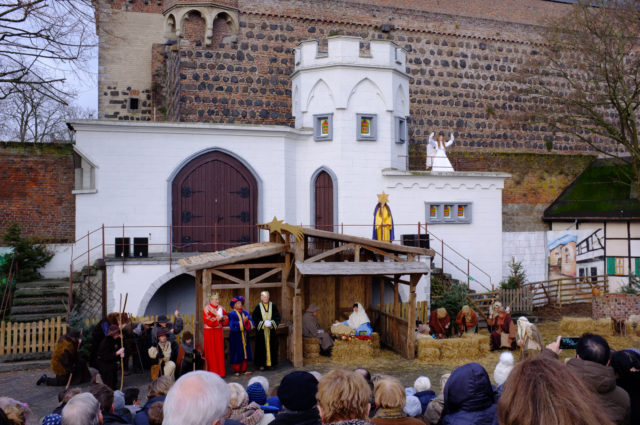 It was really cool- real sheep and everything!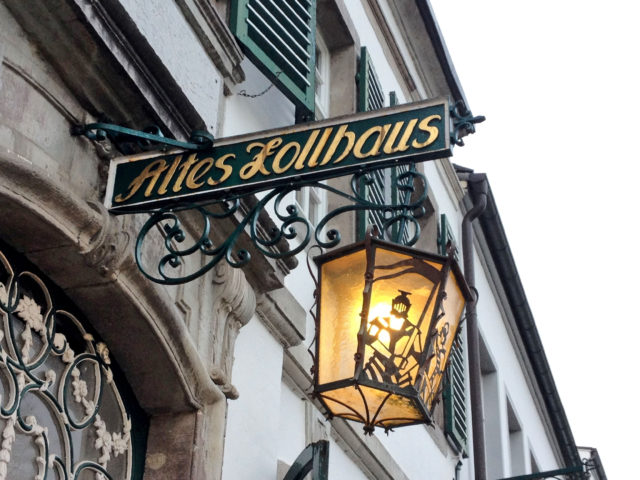 Afterwards, we spent the rest of the day exploring the town (until it got too dark)..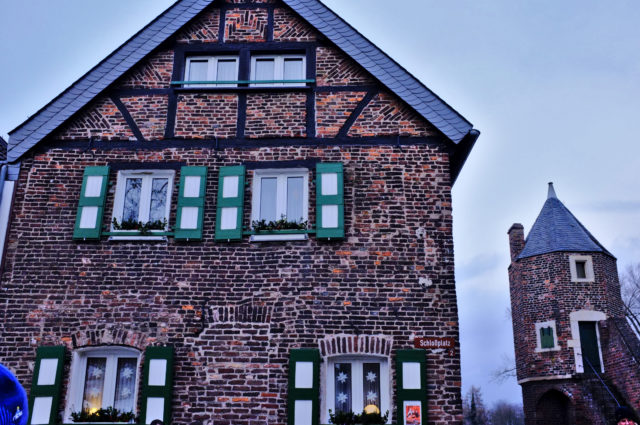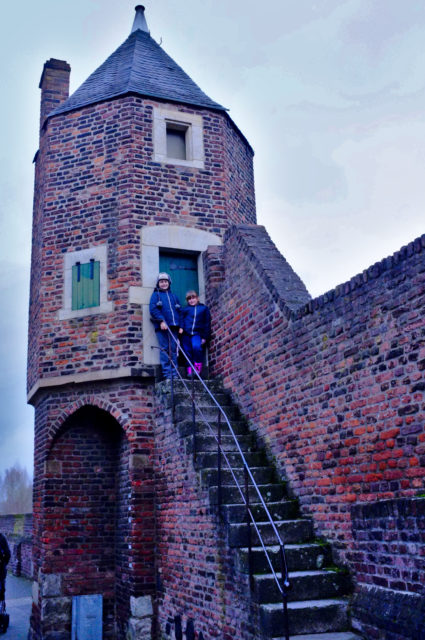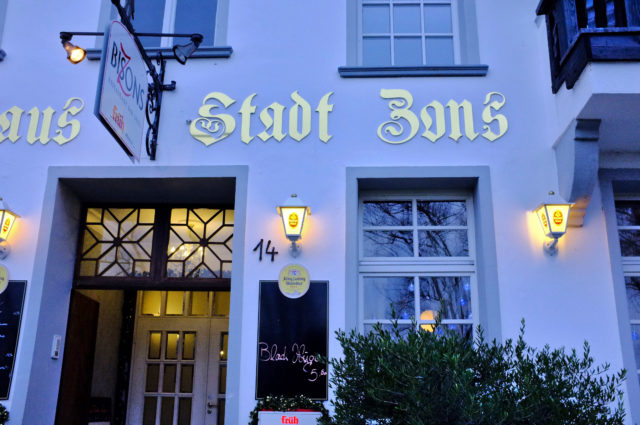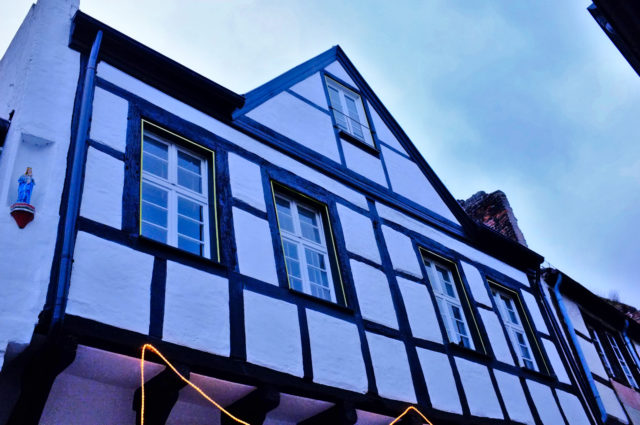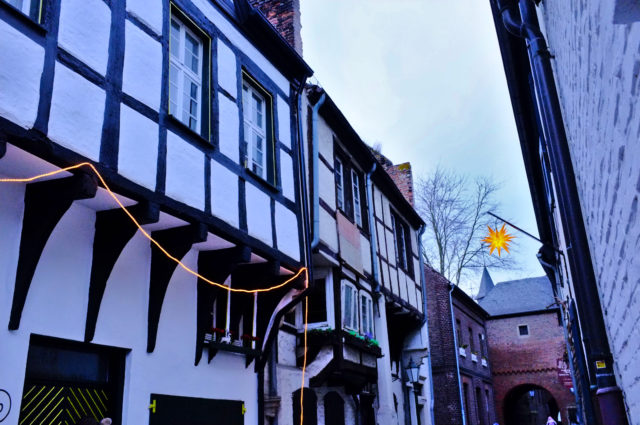 there were lots of these beautiful Moravian star lanterns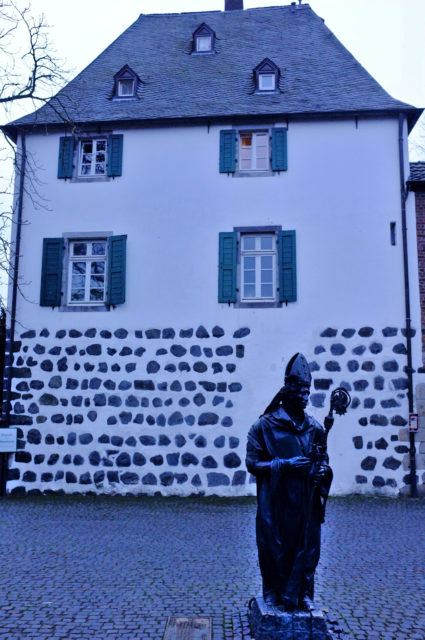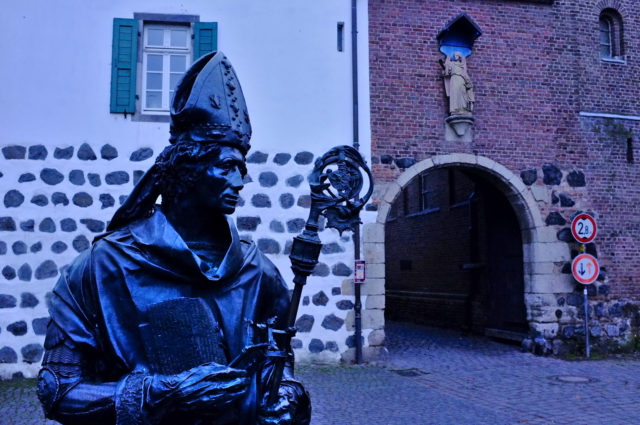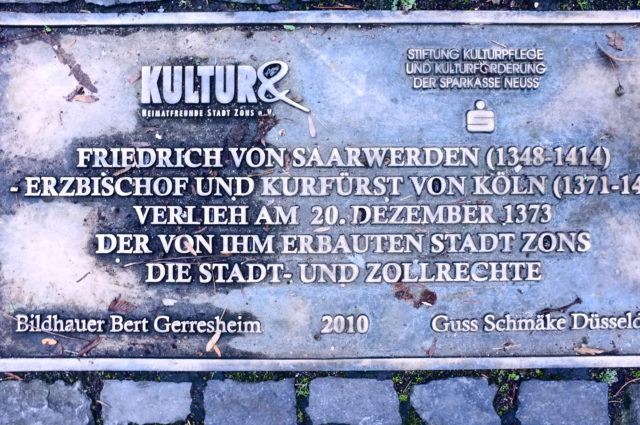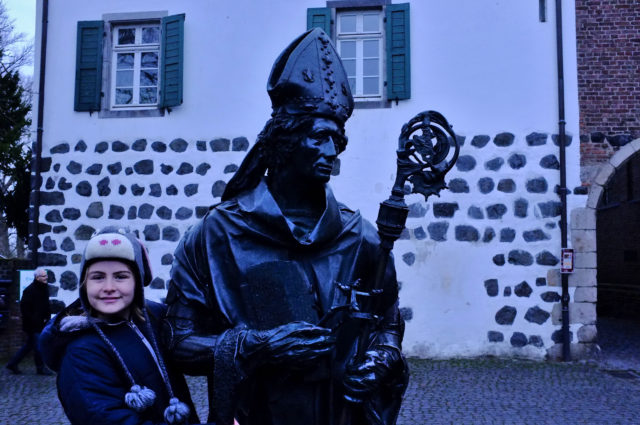 Quinnie with a statue of the Archbishop of Köln (that I mentioned earlier).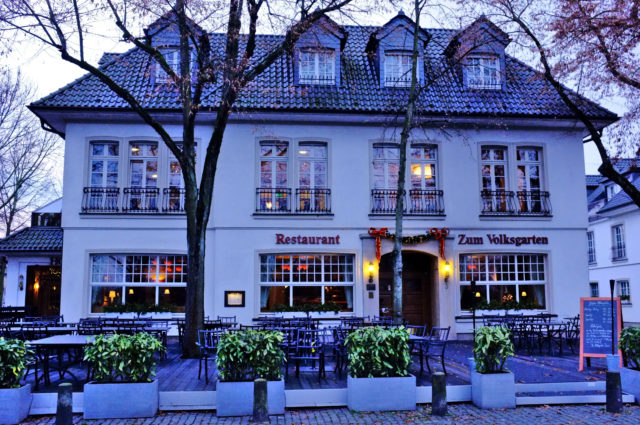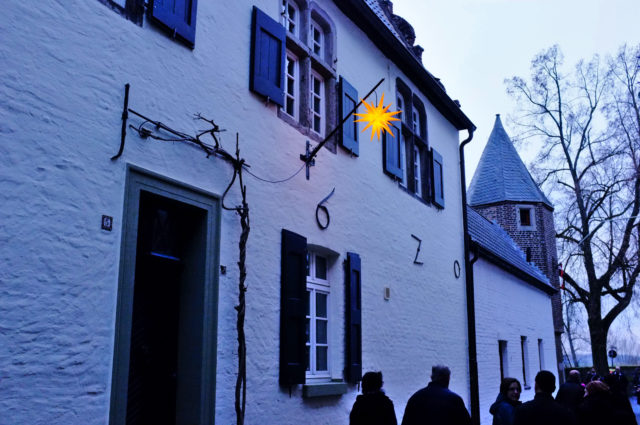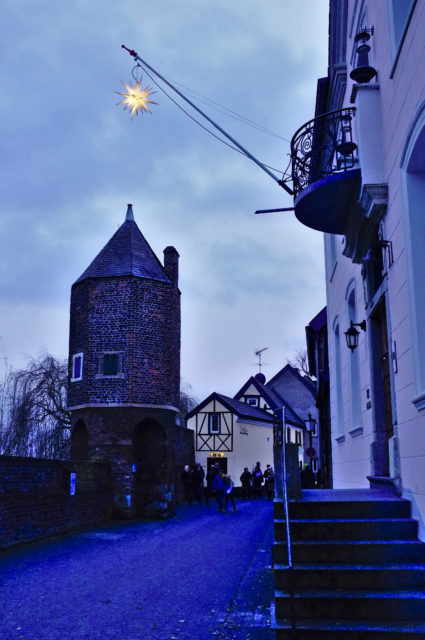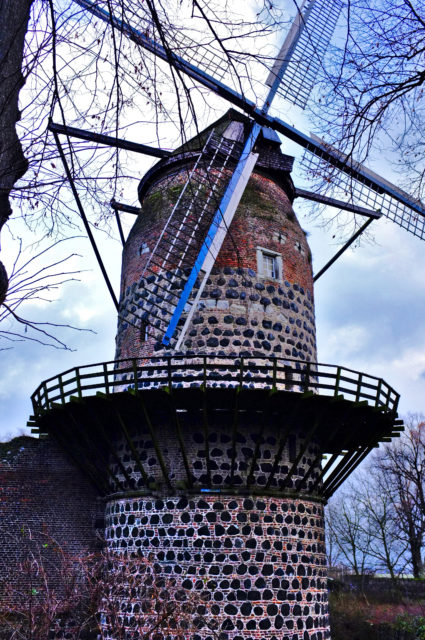 What a fun day! I love exploring new places together as a family.