Sorry it's taken me so long to get our Bavarian vacation pictures posted. I was a bit overwhelmed- I had to edit and organize over 2,000 pictures! On top of that, I was sick with a horrible head cold for 2 weeks, Quinnie had Strep Throat TWICE, and then Simon got sick. Add our normal scheduled lives to that mix- and here we are 6 weeks after our vacation! Anyways, better late than never, right?
This poster kind of sums up our vacation: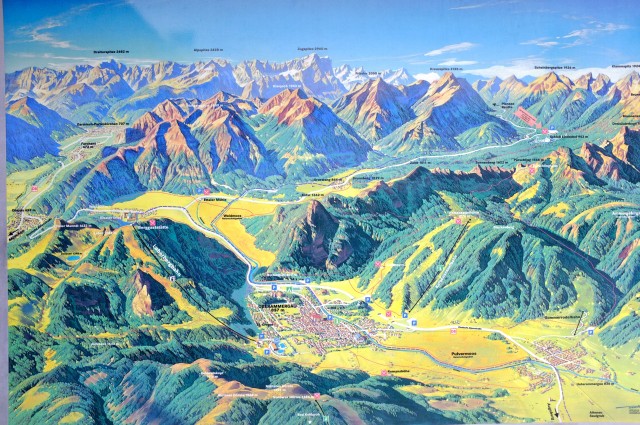 We spent most of our week exploring the Alps- and we had a blast!!
We booked our hotel pretty late so there wasn't very much available. We were going to try and rent an adorable Almhütte but ended up staying at a pretty generic hotel. In retrospect it worked out great because it was the only place that had it's own indoor pool, and we used it a TON. The girls used it almost every day (usually at night before bed). Also, the rate included an INCREDIBLE breakfast in their dining room every morning.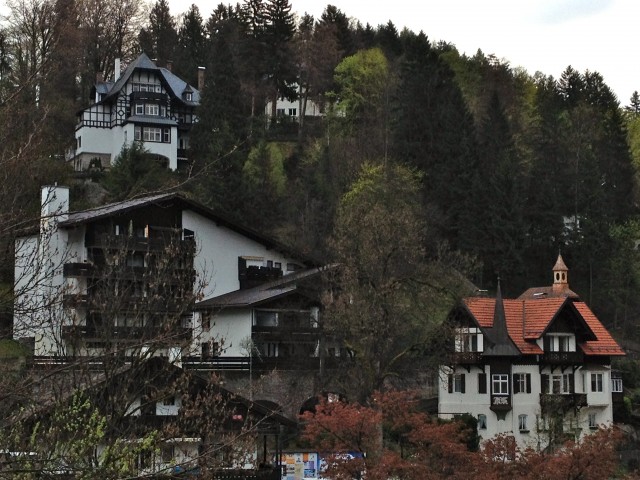 Views from our Hotel window. Below is the ski jump from the 1936 Olympic Games which were held here in Garmisch- Partenkirchen.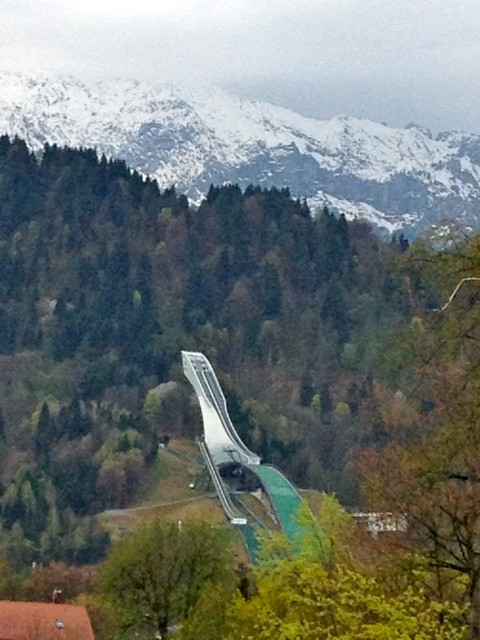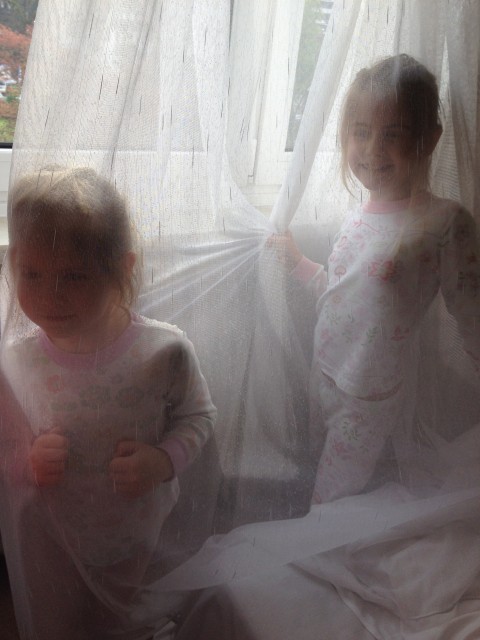 Girls playing in our room. The curtains were their cocoon/ chrysalis. They would burst out and argue over who was the most beautiful butterfly.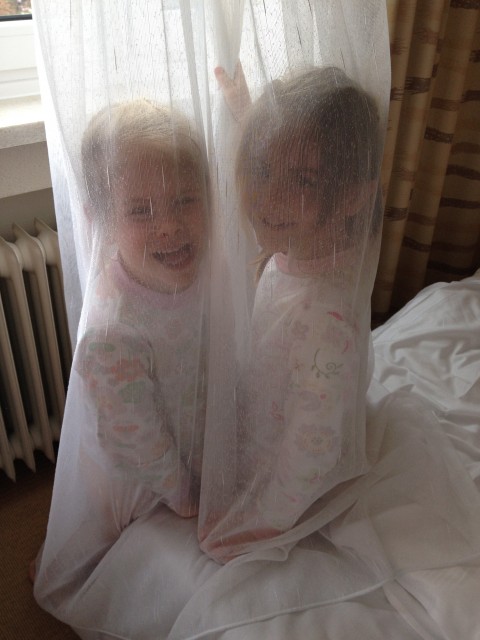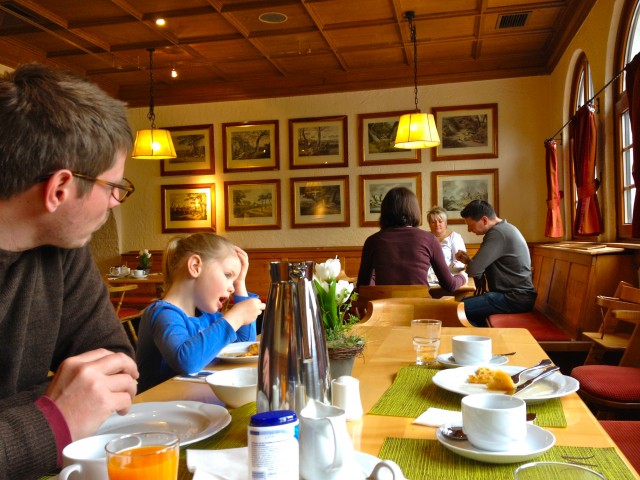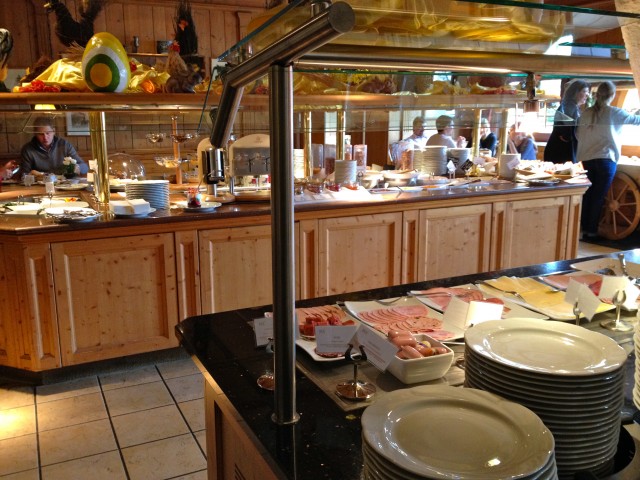 Pretty much anything you could imagine eating for breakfast was available…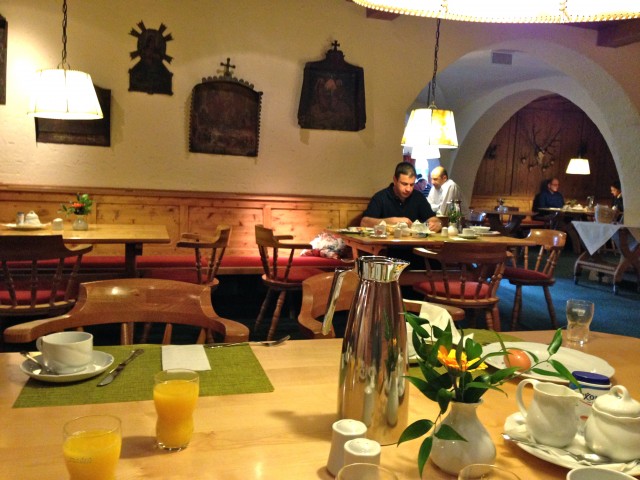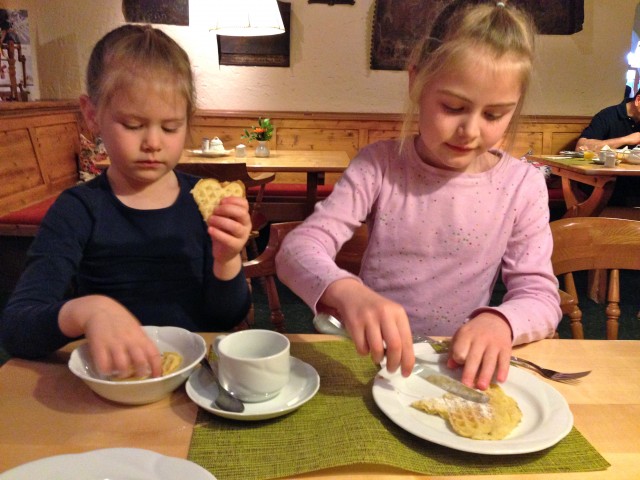 Quinnie loved pouring the waffle batter on the waffle iron and flipping the waffles herself. She would spend most of breakfast making these heart waffles for everybody.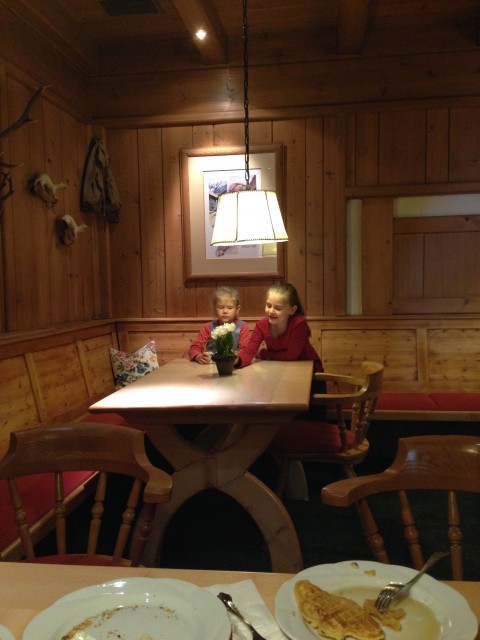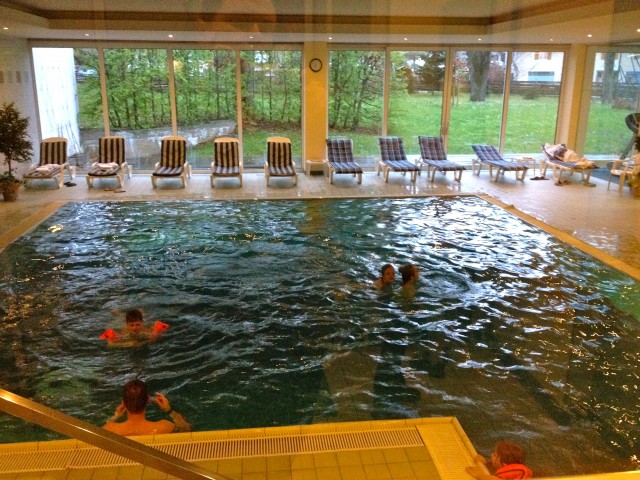 When Kiera saw the pool downstairs she asked excitedly, "Is this our new home?!"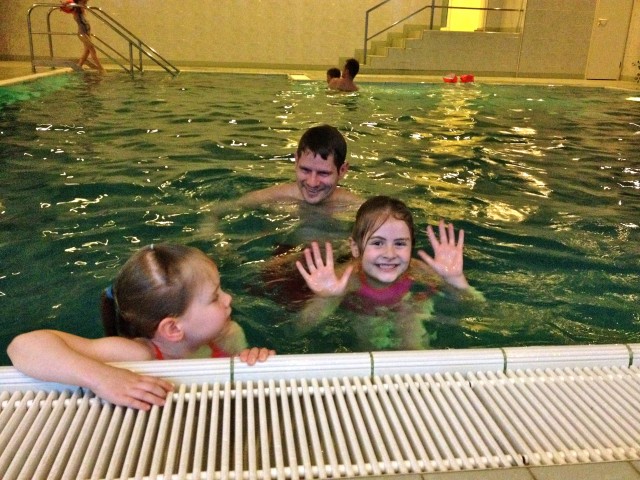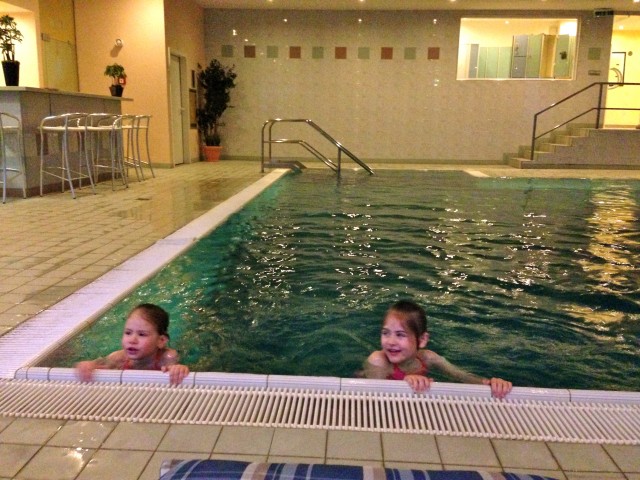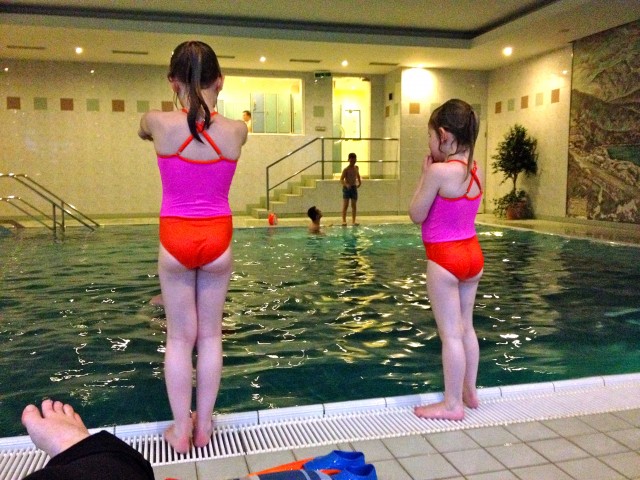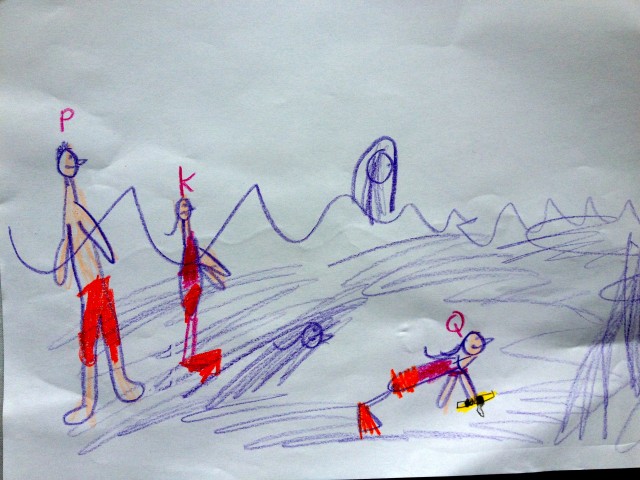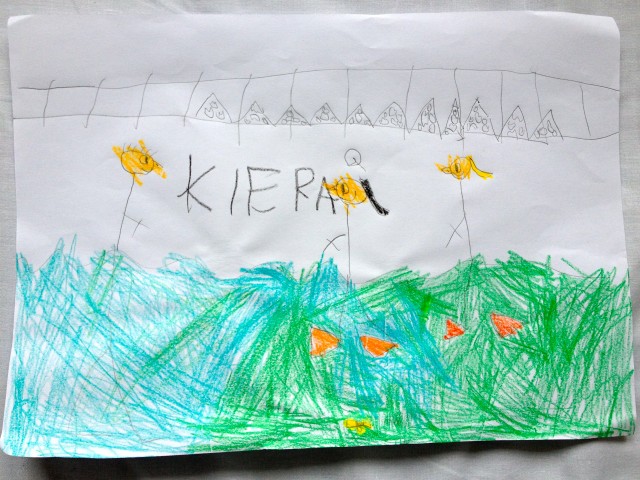 I love the details- The Alps in the background, the orange flippers they wore, the yellow dive bars.
It looks like there will be 13 (yikes!) Bavarian blog posts- will try to get a few out (or at least one) a day.