Bavaria is a very picturesque and traditional part of Germany. It's famous for it's Lüftlmalerei- painted houses usually depicting religious scenes or themes. There are also lots of Fachwerkhäuser- half timbered houses. It is a very Catholic and traditional region. To the point that my usually "anything goes!" husband wouldn't let our girls walk barefoot in their bathing suits from our hotel room down to the 1st floor pool because, "This is Bavaria!" It was not unusual to be hiking in the middle of nowhere and come upon a HUGE wooden Christ on the crucifix. Or to find one on the side of a shoe store of all places. The whole area is amazingly, breathtakingly beautiful and unique- especially with The Alps as a backdrop! We spent our first day exploring the Garmisch-Partenkirchen area near our hotel on foot. You can click on any photo to get a better view…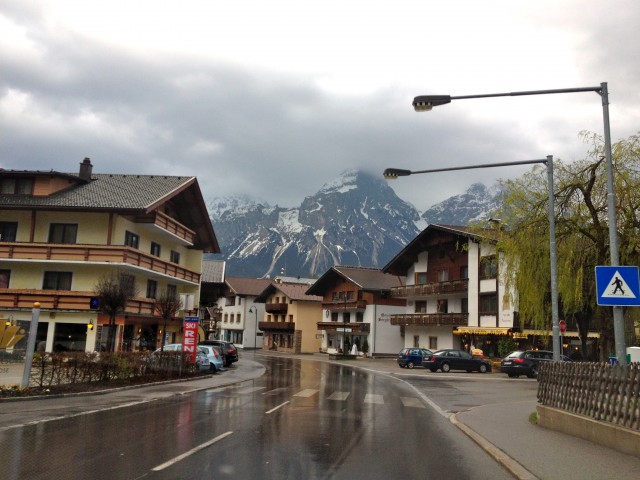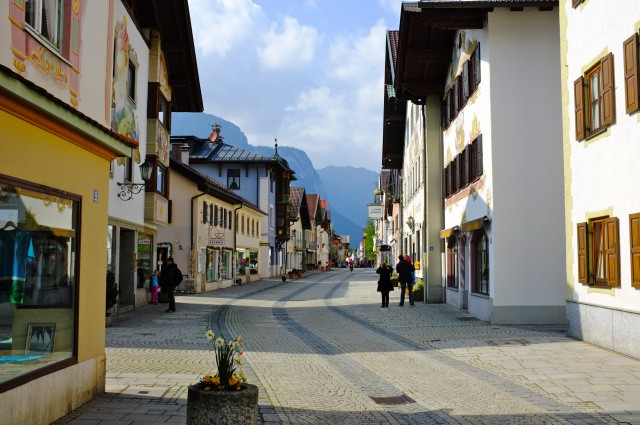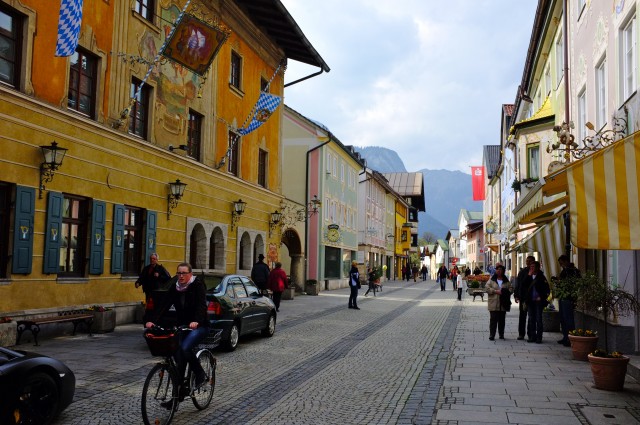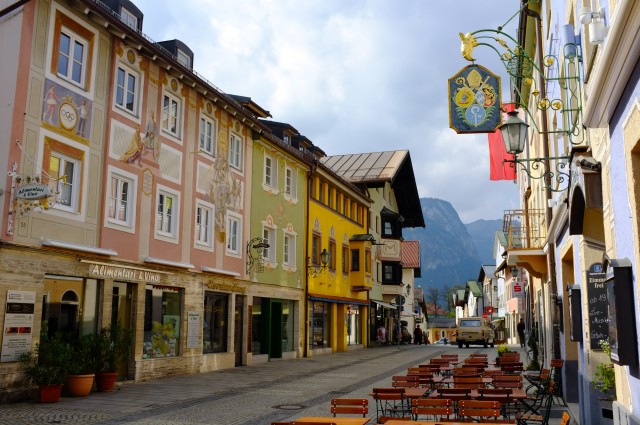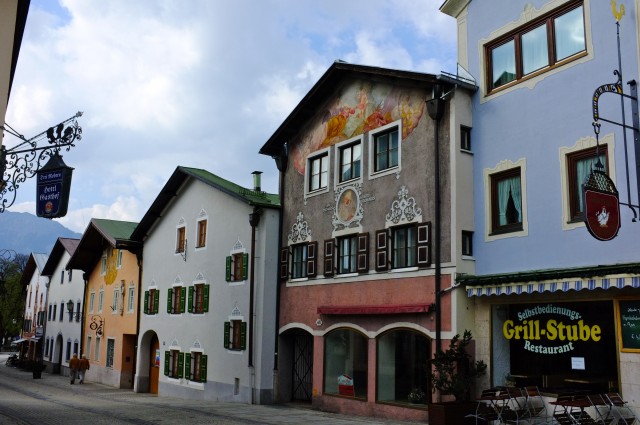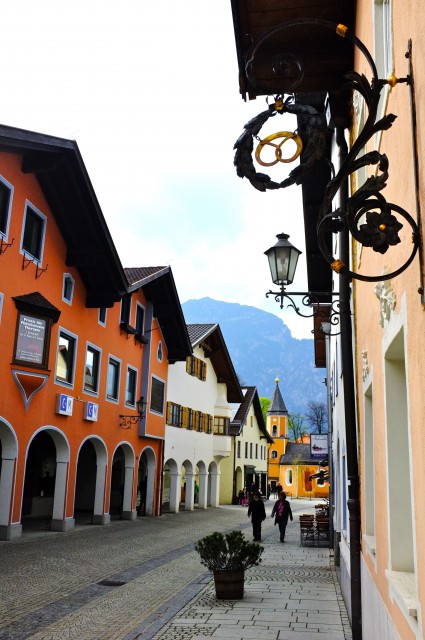 Love the pretzel sign…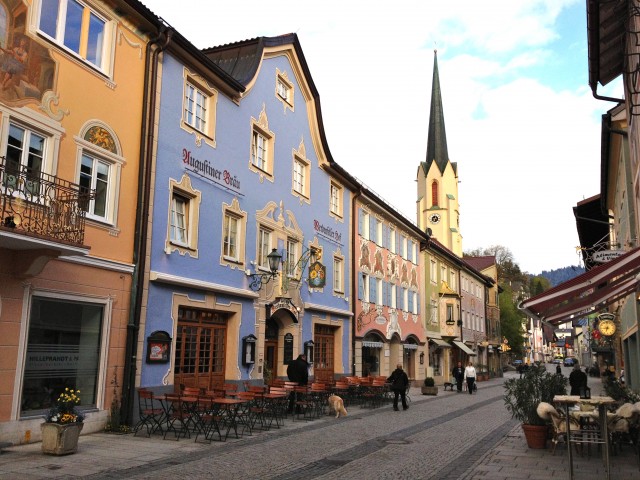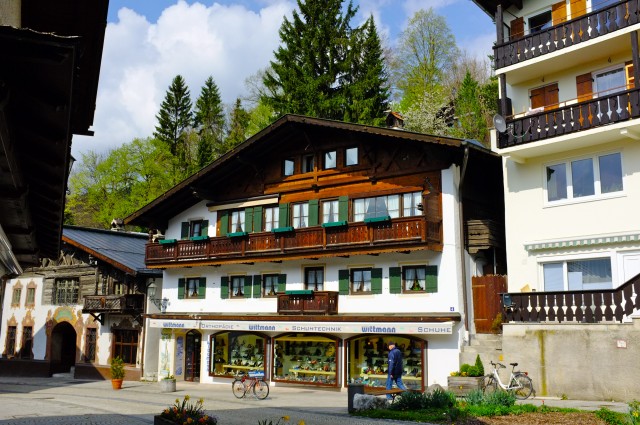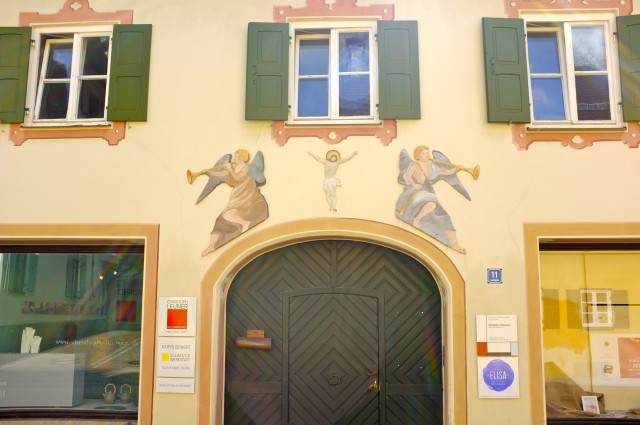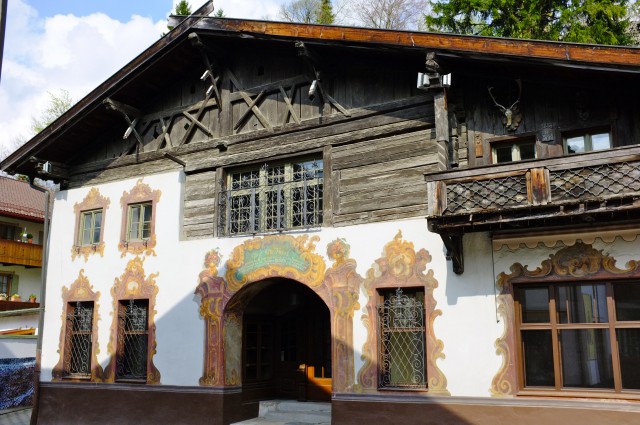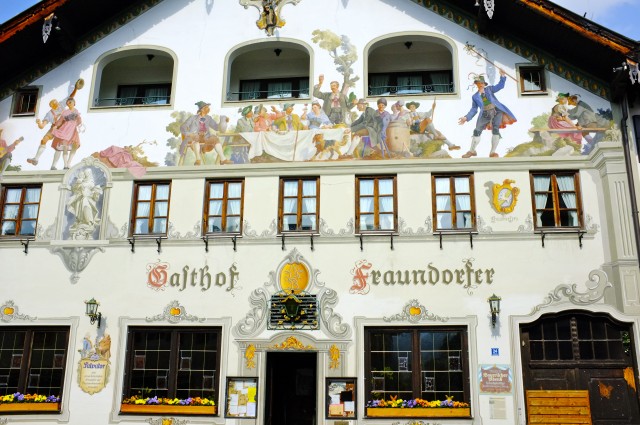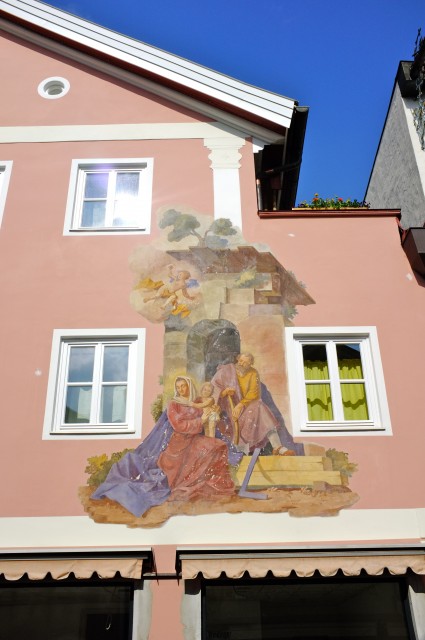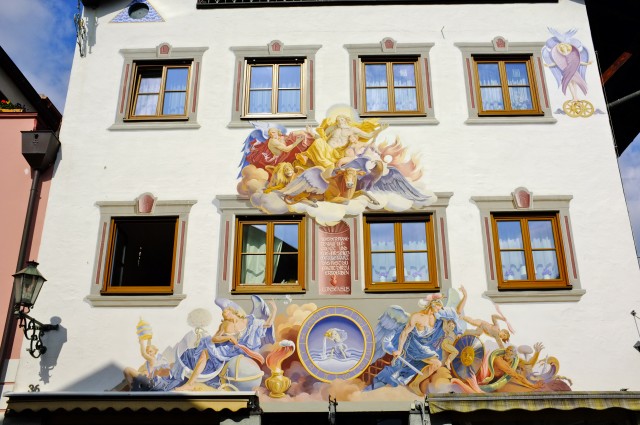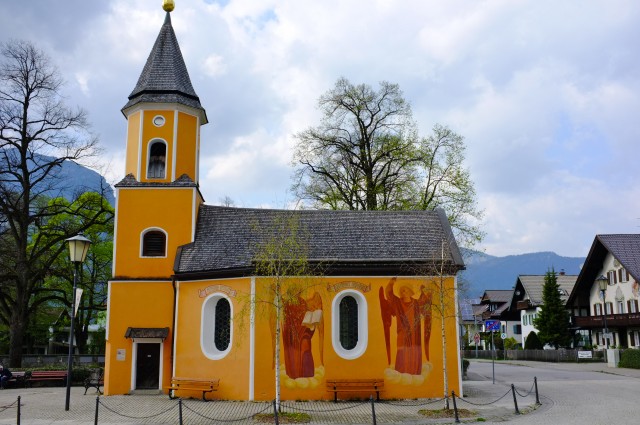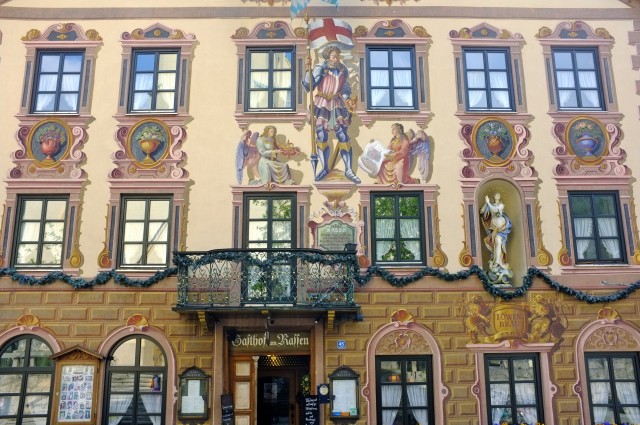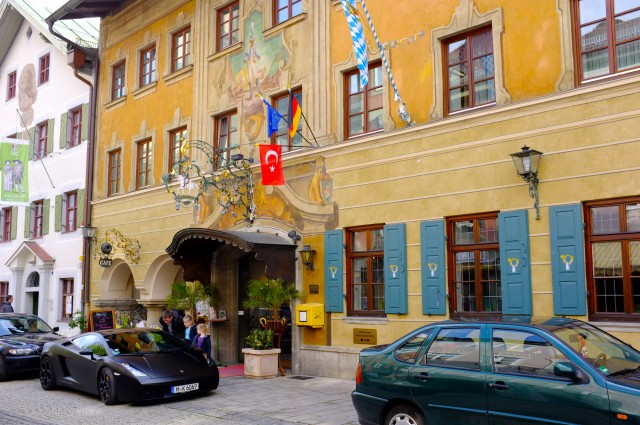 Simon was in awe of this car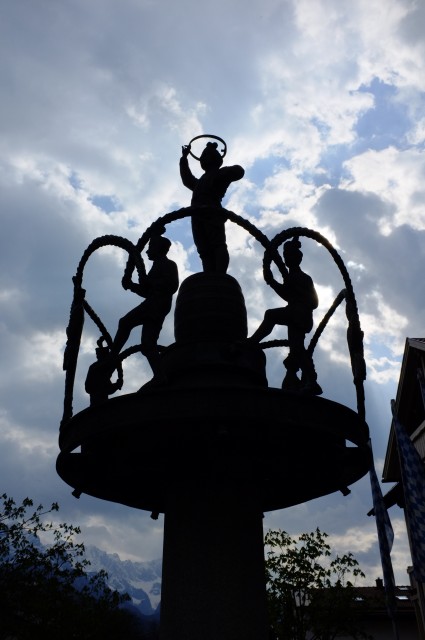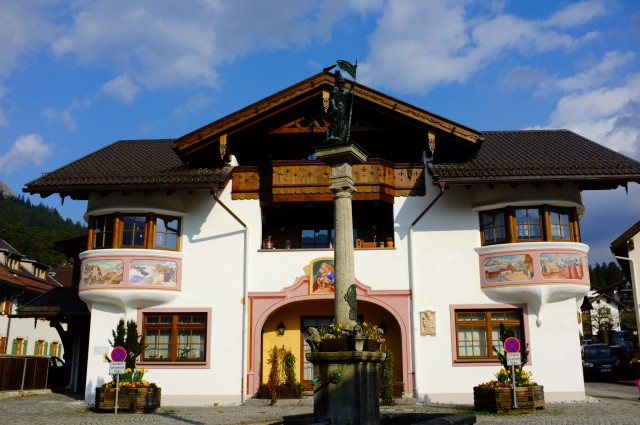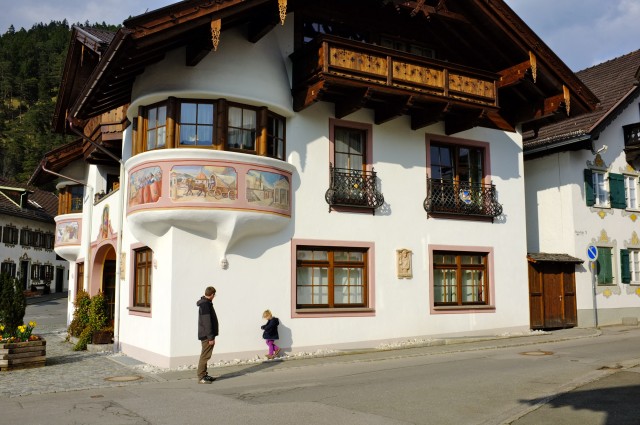 Simon and Kiera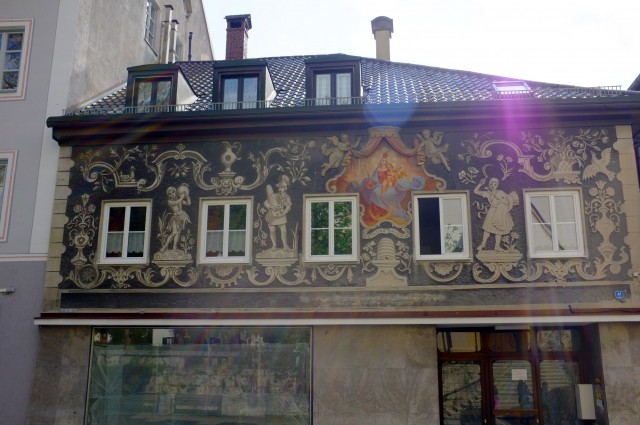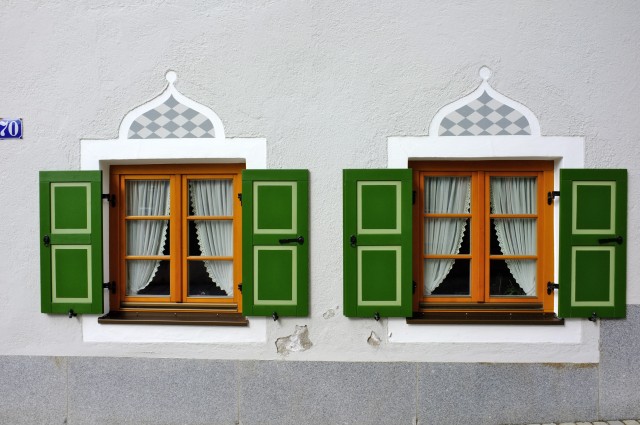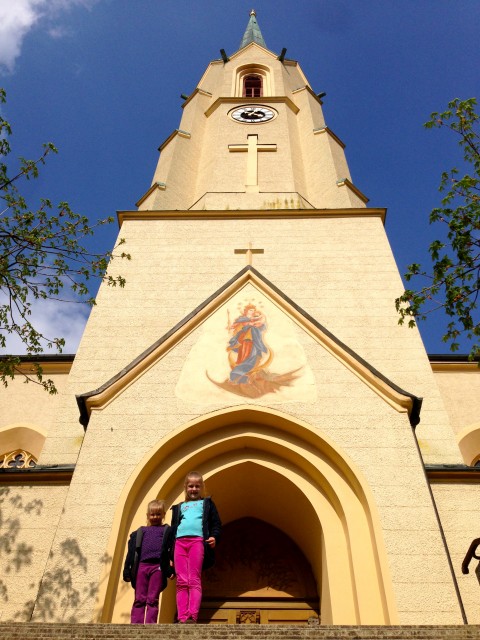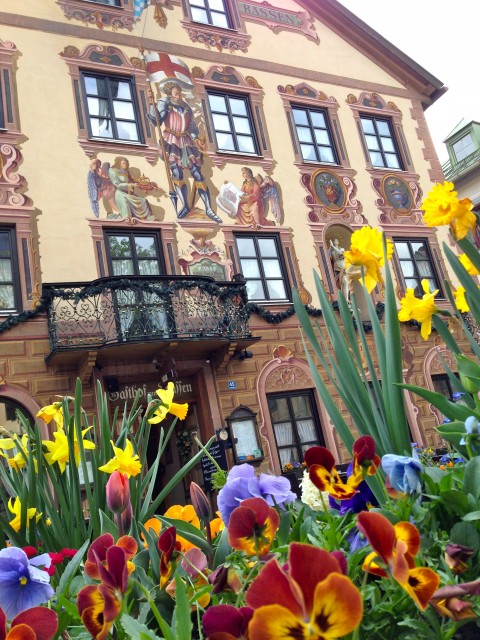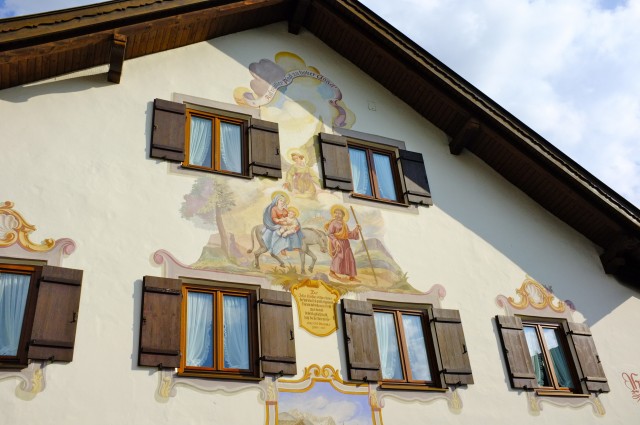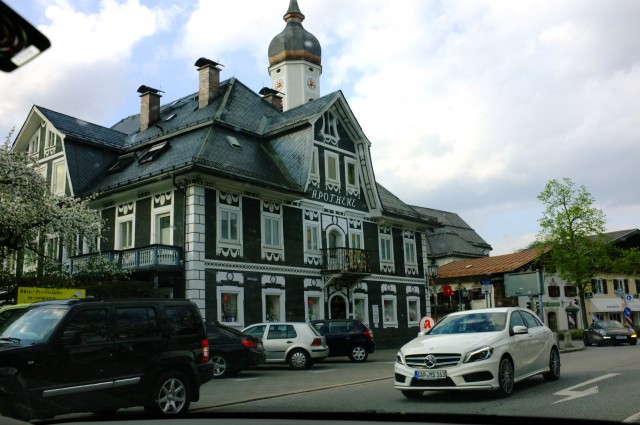 Pharmacy in Bavaria. Not too shabby…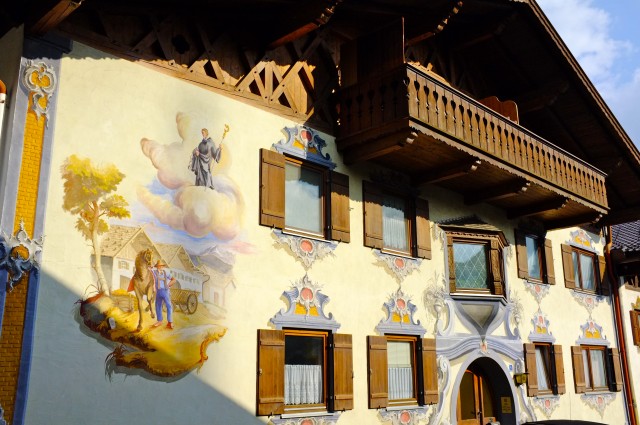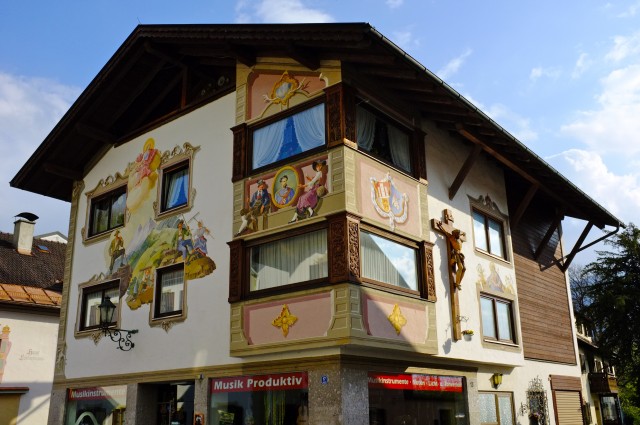 Crucifix on a music store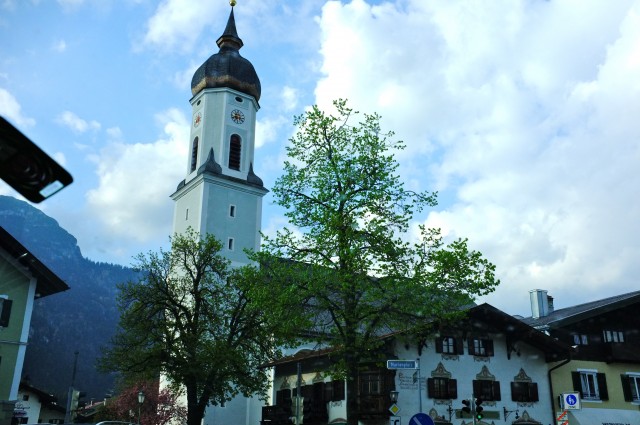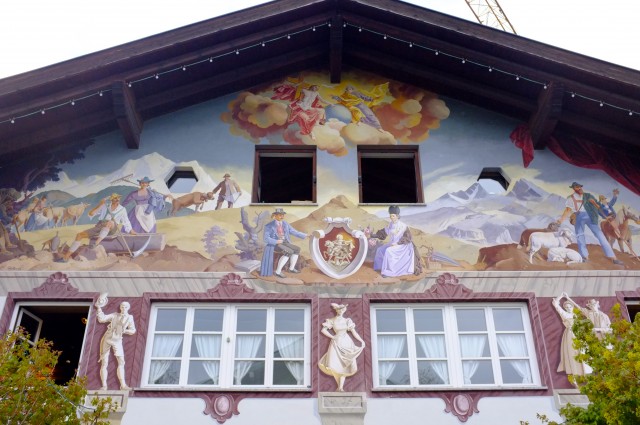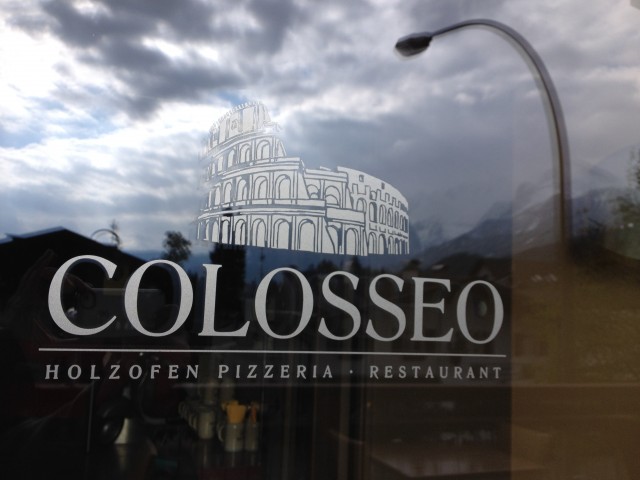 We ate here a lot-delicious!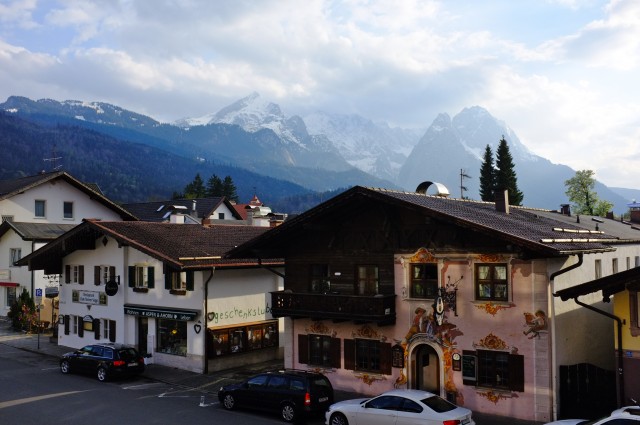 View from the restaurant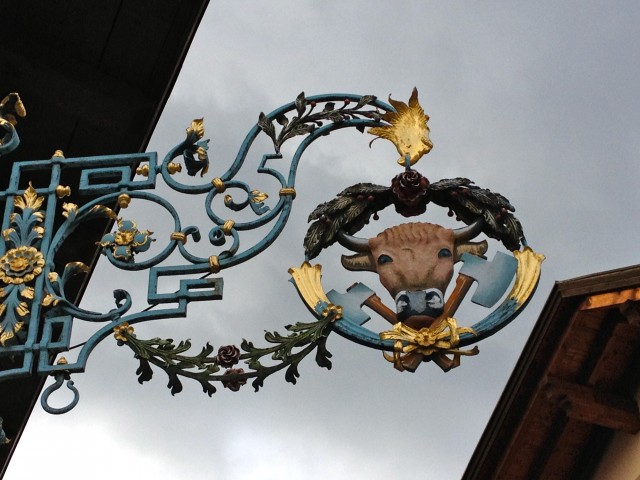 Butcher shop sign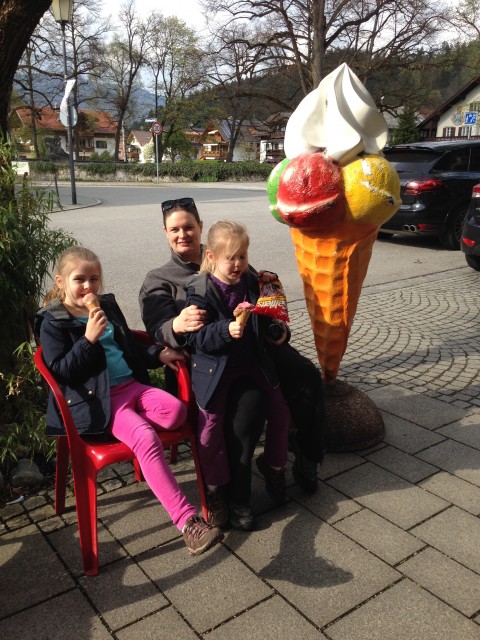 favorite Eis place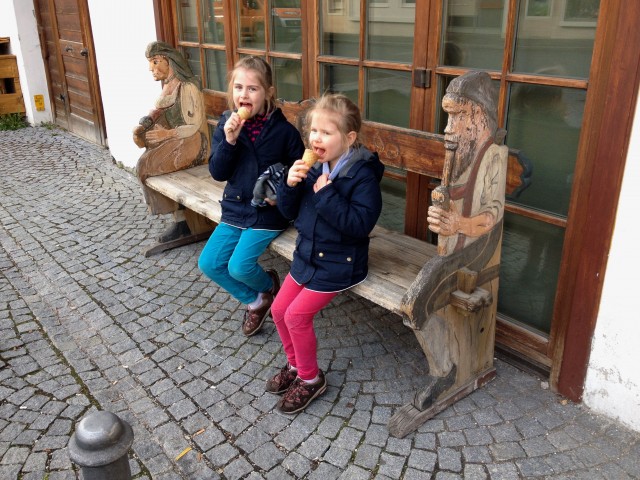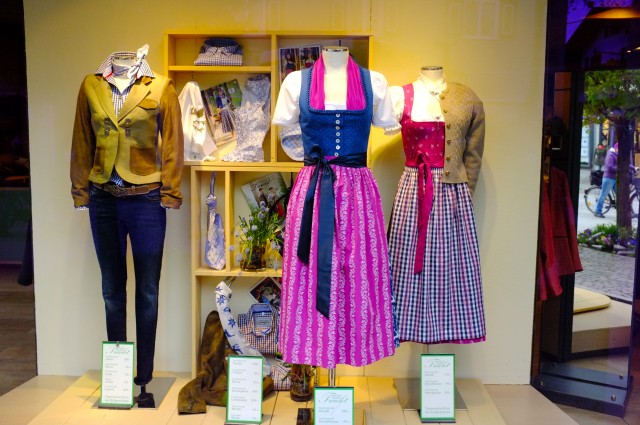 Upscale clothing shop in Bavaria…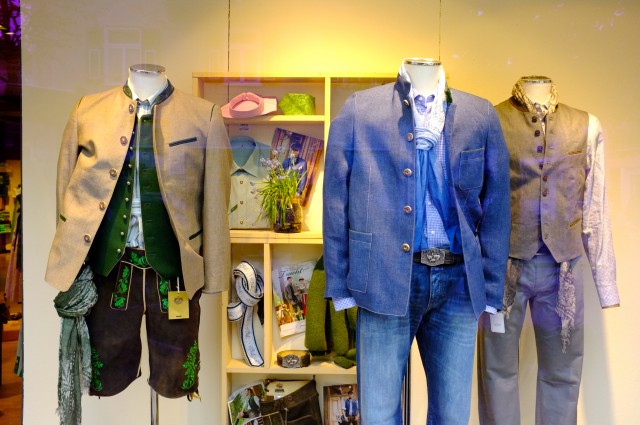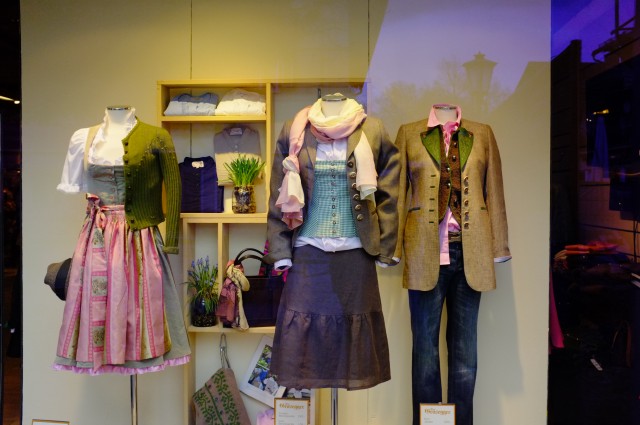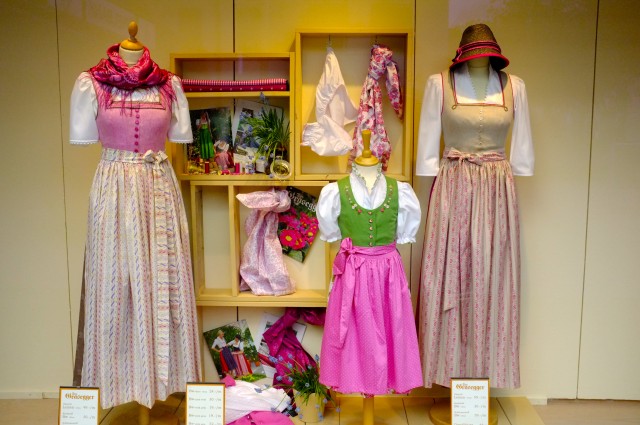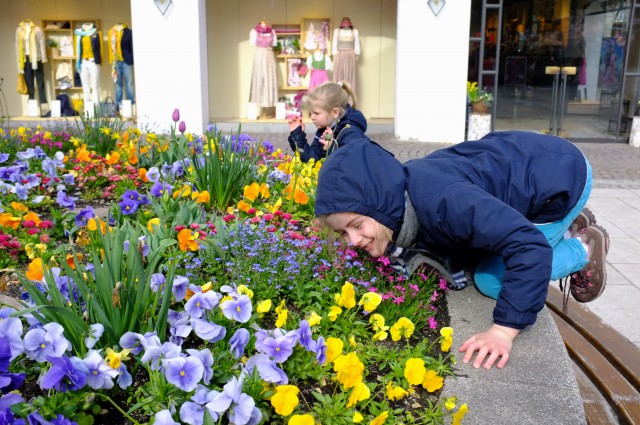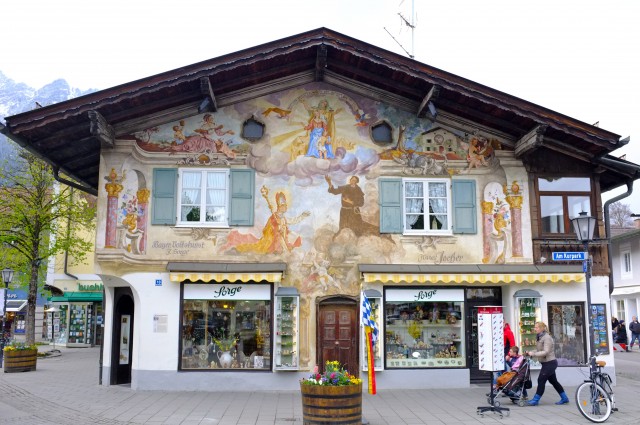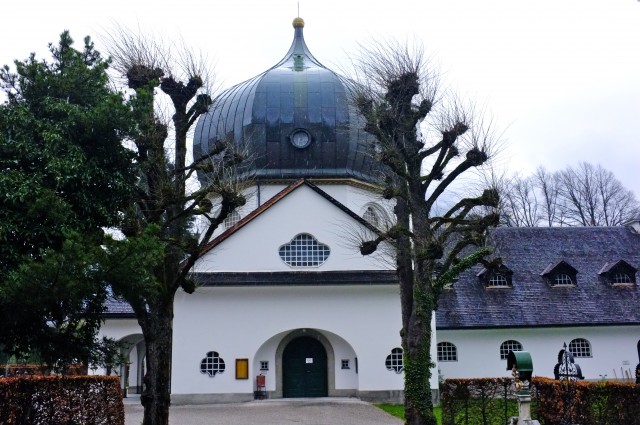 We found Garmisch-Partenkirchen to be a beautiful town where you could find most anything you'd need. It's location was a perfect home base and in close proximity to all of the day trips we wanted to travel to.