Schloss Neuschwanstein (New Swanstone Castle) is one of the most famous castles in the world. It's the castle that Walt Disney based Cinderella's Castle on. It was VERY impressive (and I think only 1/3 of the castle is shown to the public). Again, no pics allowed inside the castle so these are of the walk there and the castle courtyard/ outside of the castle.
We took the shuttle bus up to Marienbrücke (Mary's Bridge) to get an amazing view of the castle. I never knew I was afraid of heights until I went on that bridge. The pics don't do the experience justice. It was a narrow bridge, VERY high up, on a VERY windy day. You could feel the bridge shake, which made ME shake. I was holding onto the bridge with white knuckles but managed to get a few OK pics.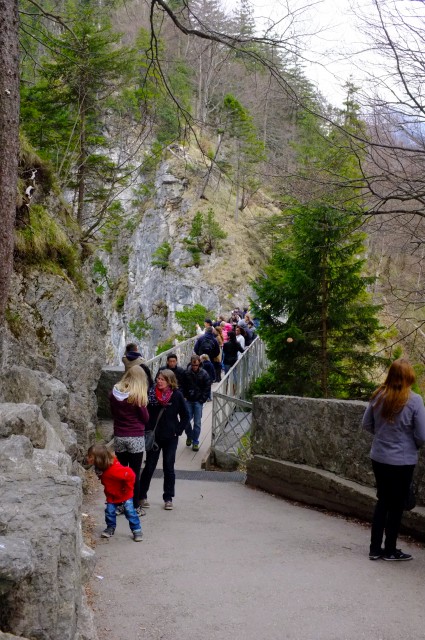 the bridge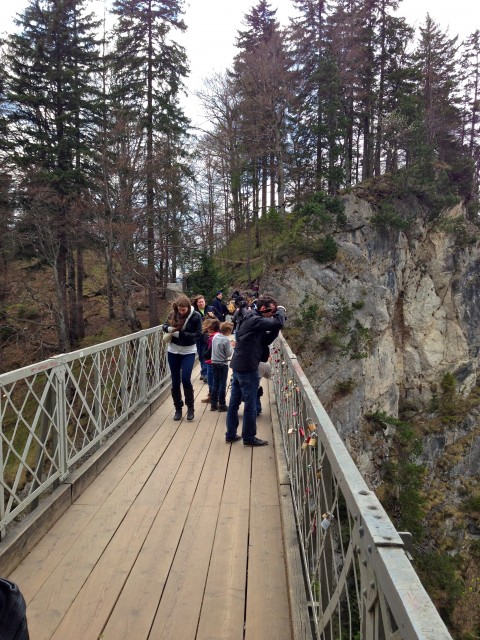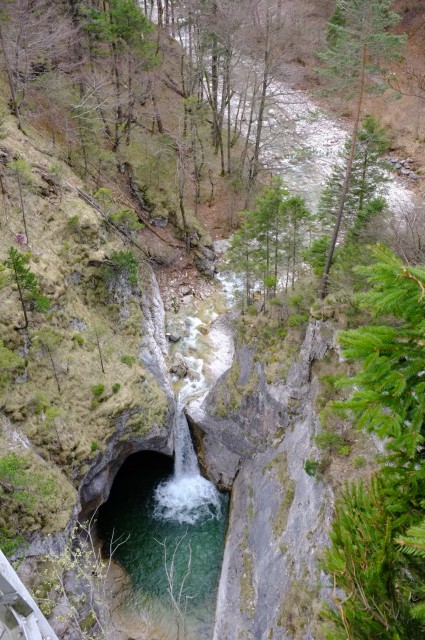 waterfall on one side…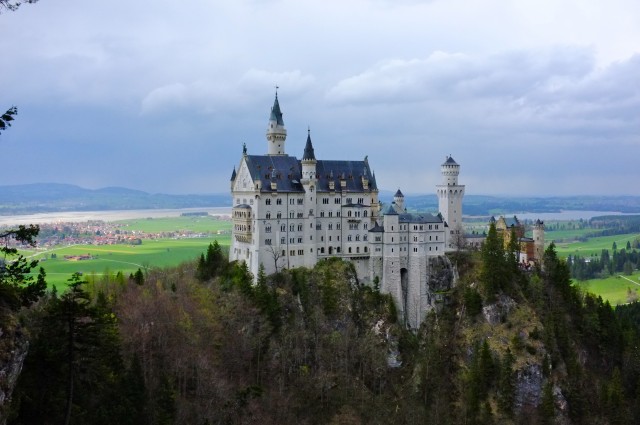 Neuschwanstein on the other!
Then we hiked the rest of the way (about 20 minutes) to get to the castle. It was a very scenic walk.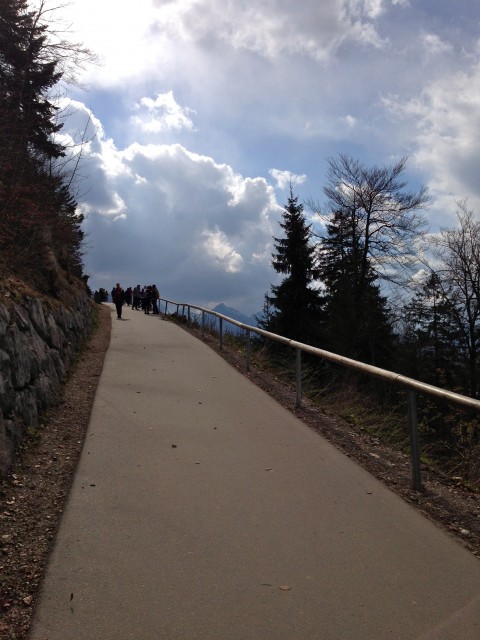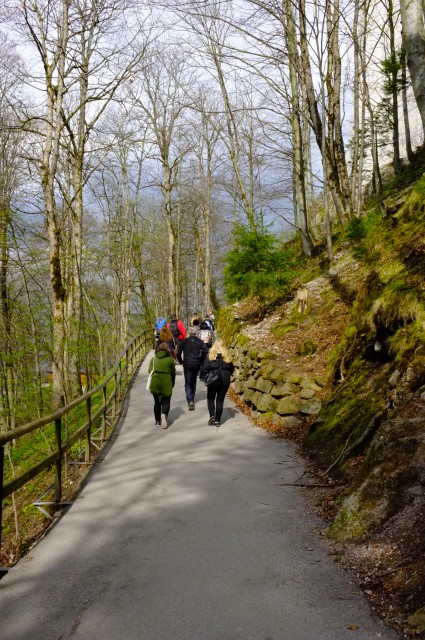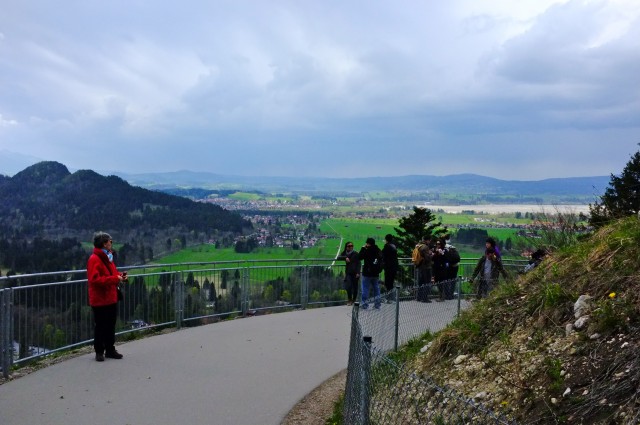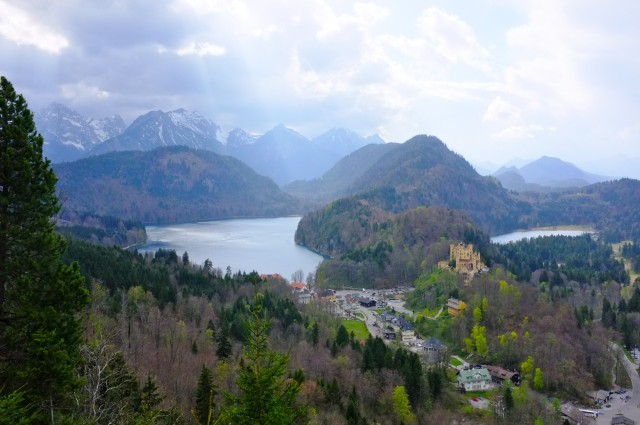 Hohenschwangau Castle in the background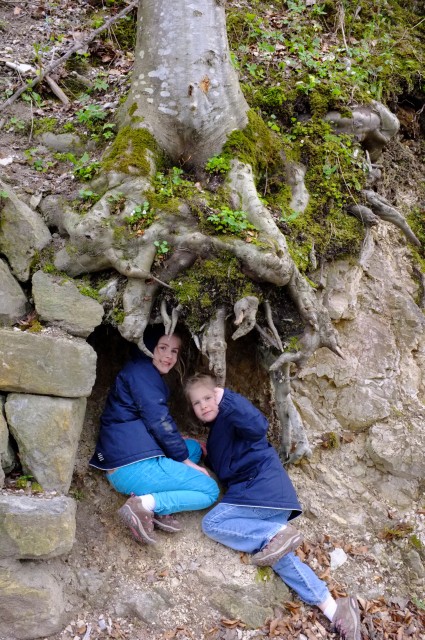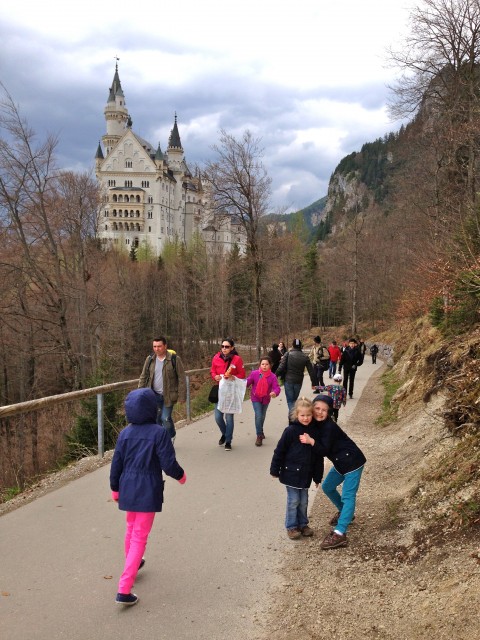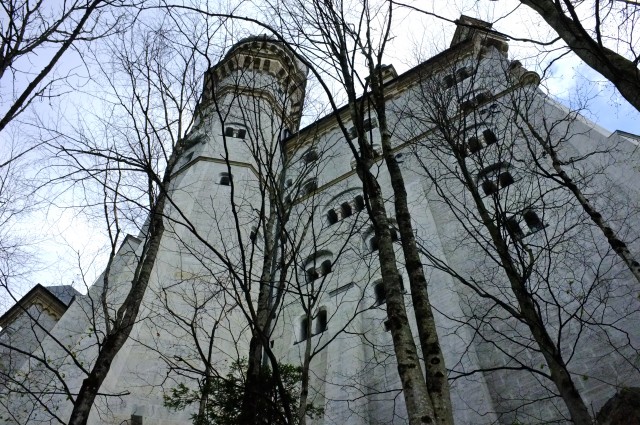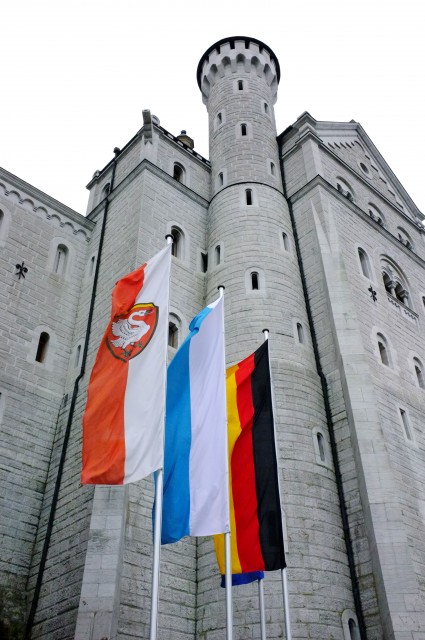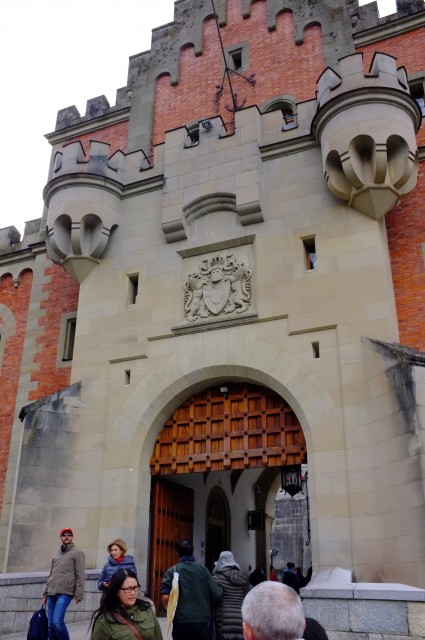 Entrance to Castle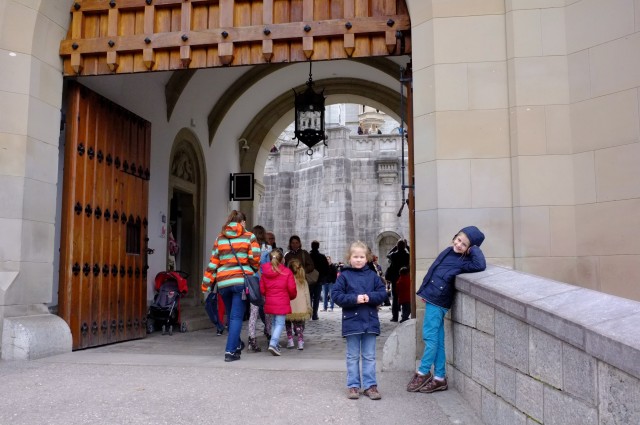 Panorama Simon took of entrance (and me snapping a photo)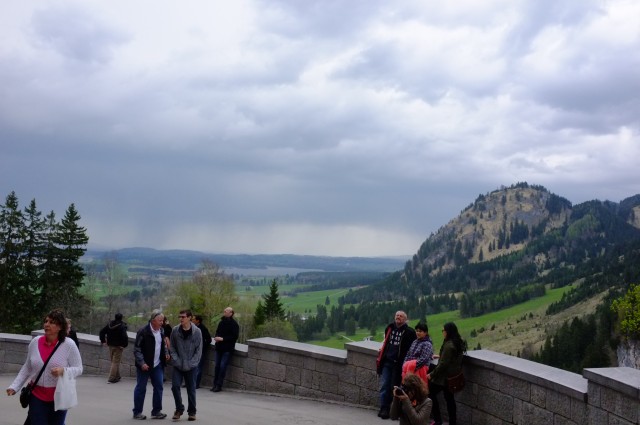 view looking out of entrance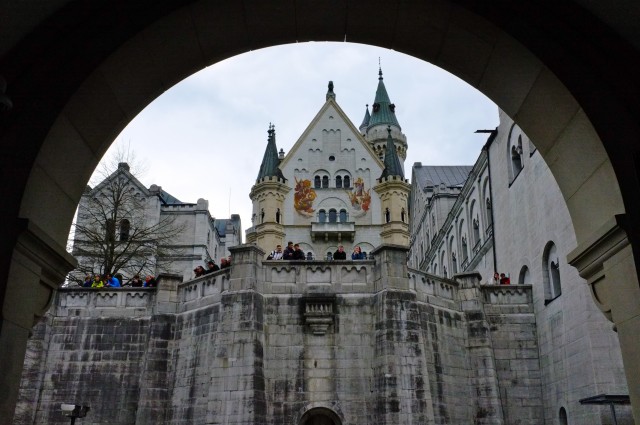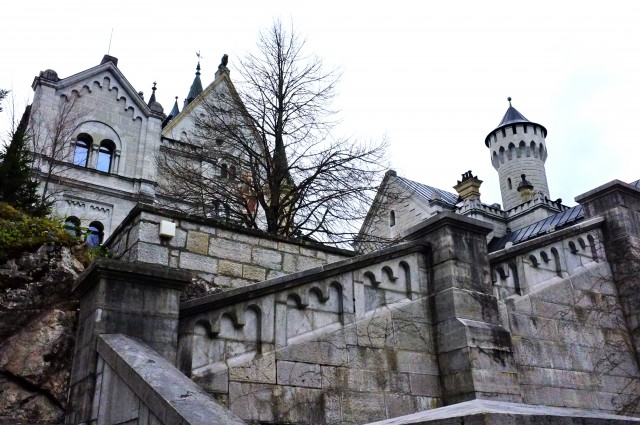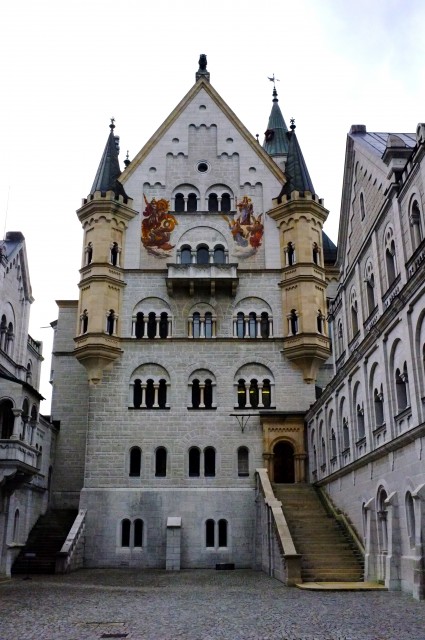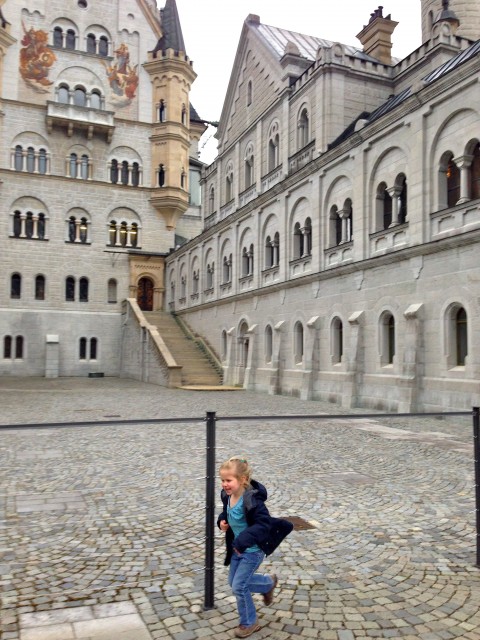 love the joy on Kiera's face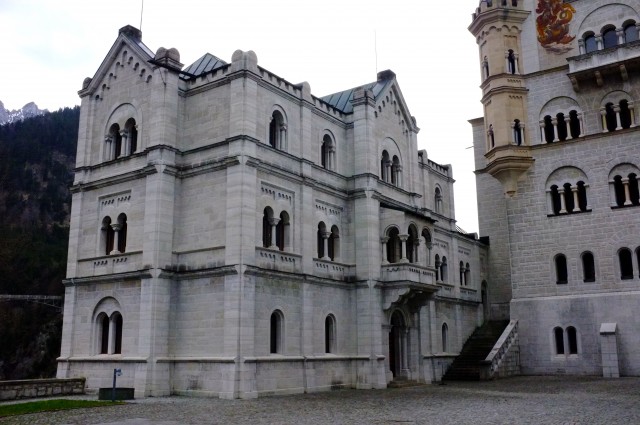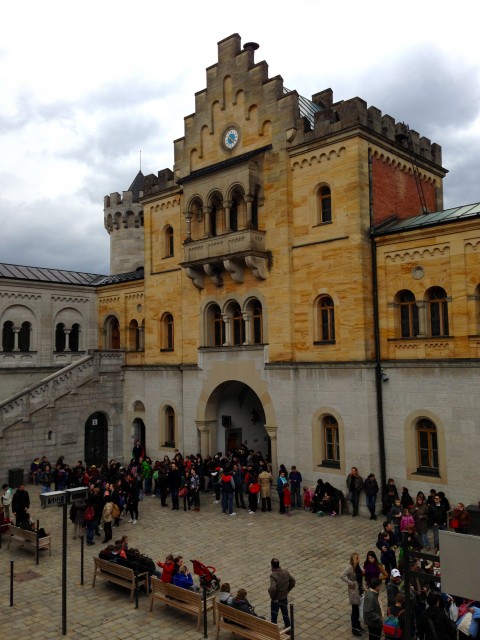 courtyard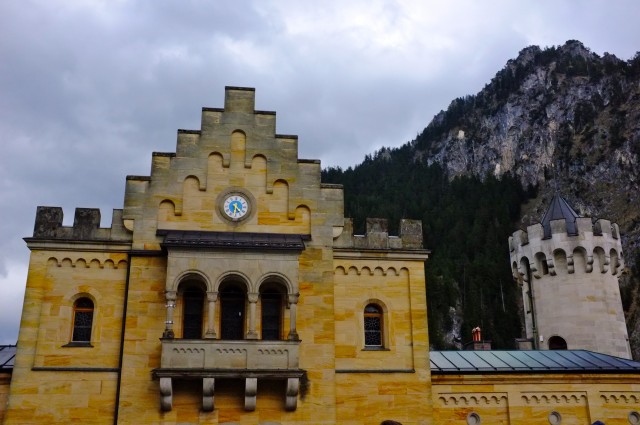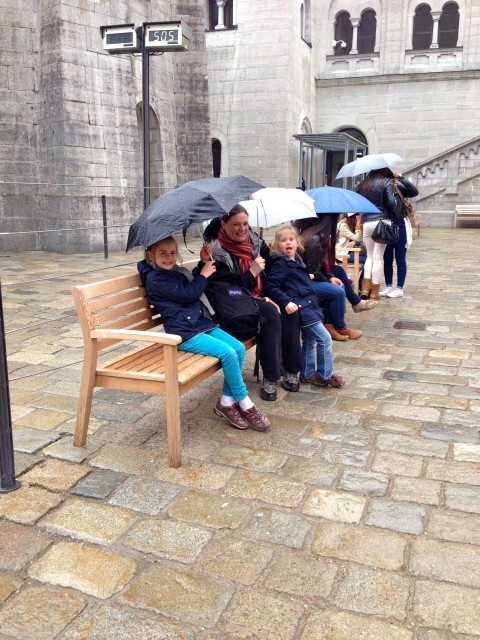 Waiting in the courtyard for our tour. The girls still LOVE when it rains (having been deprived of it for so long in San Diego). They happily ran around in it during most of our wait.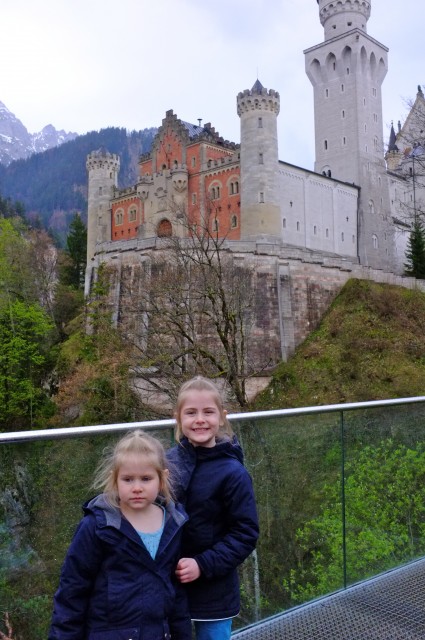 After our tour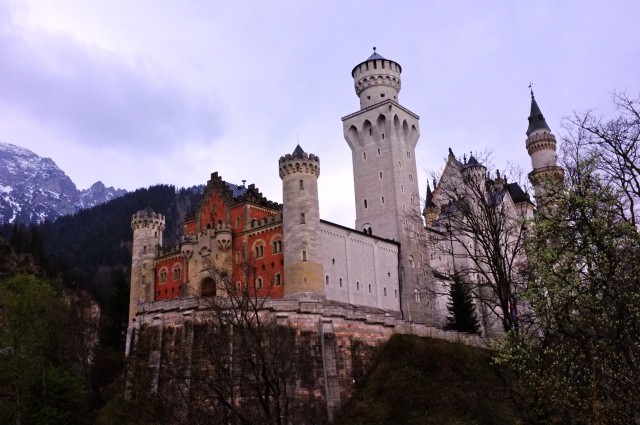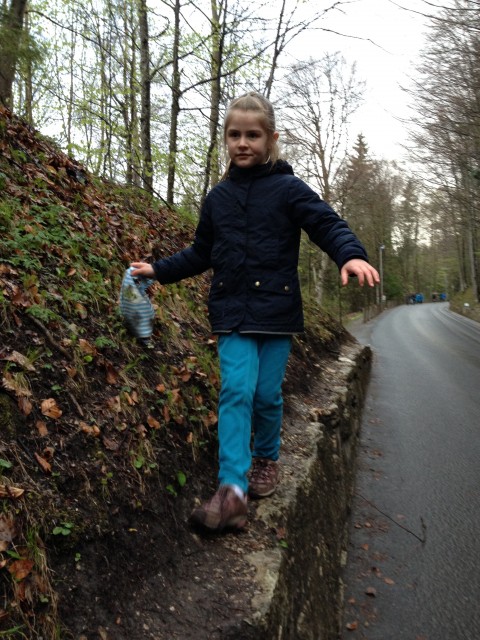 We missed the last shuttle bus and had to walk down. The girls loved it of course- more time to explore!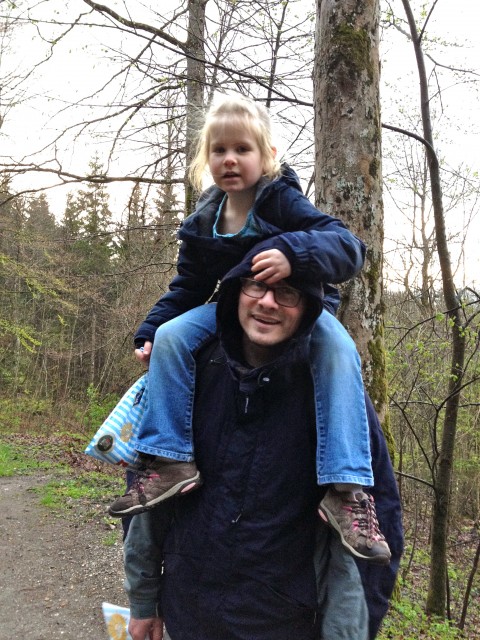 Until someone got tired…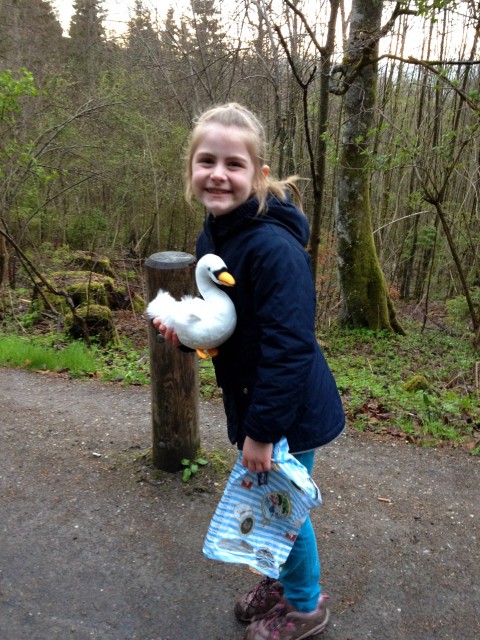 The girls both got swans at the castle gift shop. Quinnie named hers Sisi after one of the Princesses who once lived at the Castle.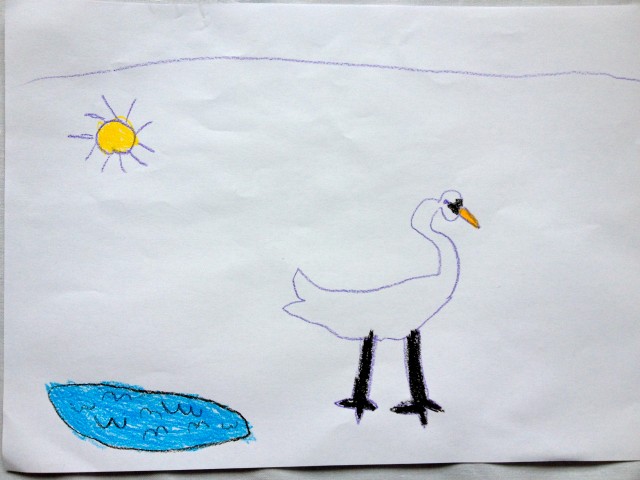 We've had weeks worth of swan pics drawn by the girls. I love that after they experience something they often draw it.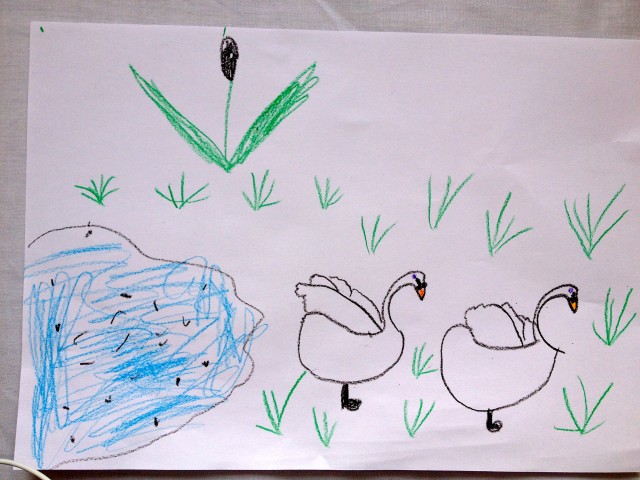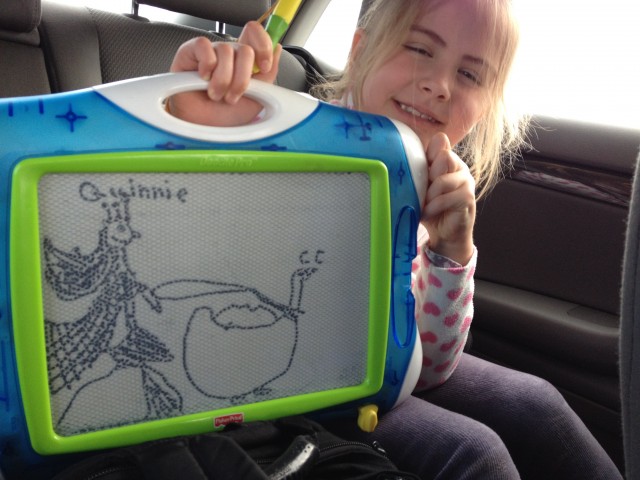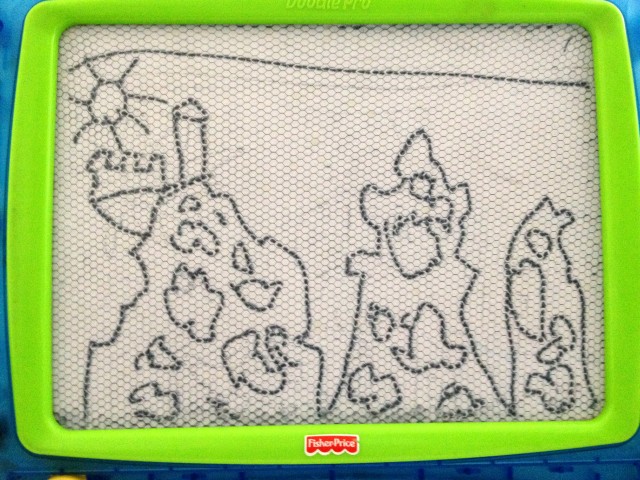 Castle in the Alps by Quinnie
Here's more information on Neuschwanstein if you're interested (with some great pics of the inside of the castle)…