The second day of our vacation we visited two of King Ludwig's castles. They are located fairly close to each other, and between them there is a little village at the base of the mountains connecting them. We bought a pass to see both castles in one day. The first castle we went to was Hohenschwangau (High Swan Country Palace).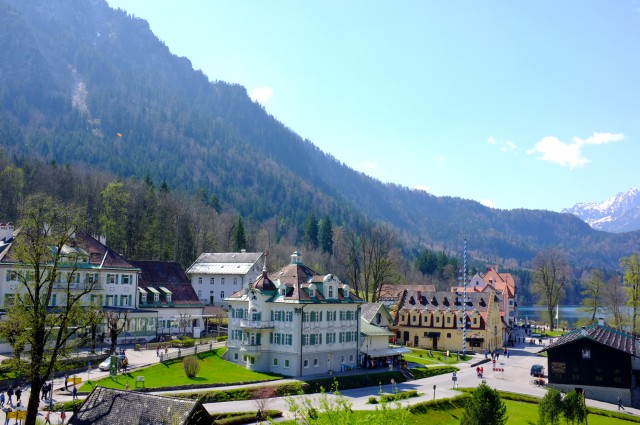 Village between the two castles where you buy your tickets, arrange transportation up to the castles, grab a bite to eat, buy souvenirs, etc.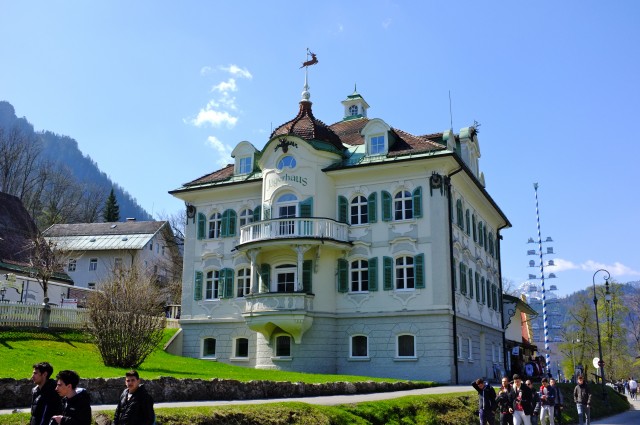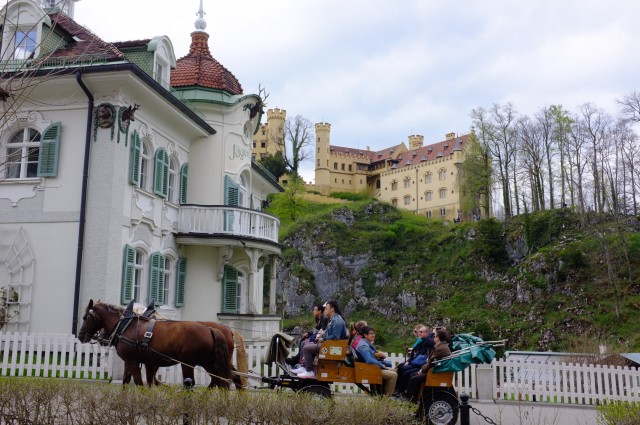 You can ride a horse drawn carriage up to the castles, walk, or take a shuttle bus. We walked up to Hohenschwangau and then took a shuttle bus up to the higher Neuschwanstein castle after (next post).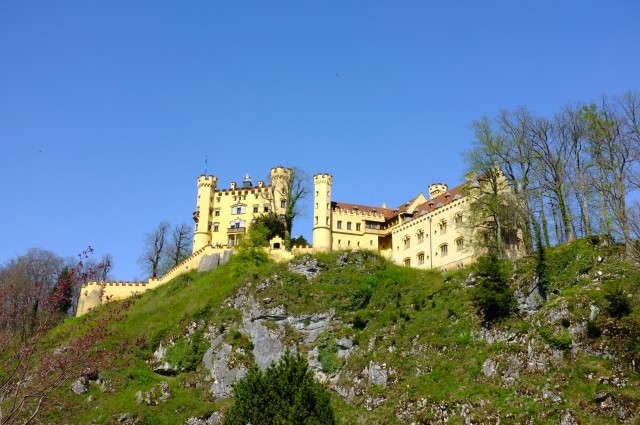 Hohenschwangau Castle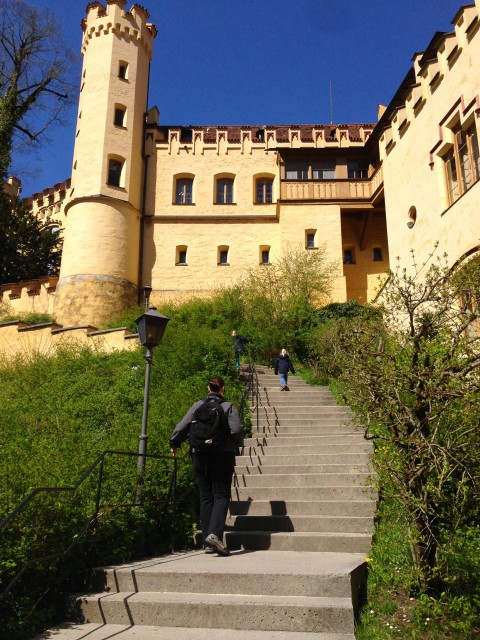 The 3 girls walking up to the castle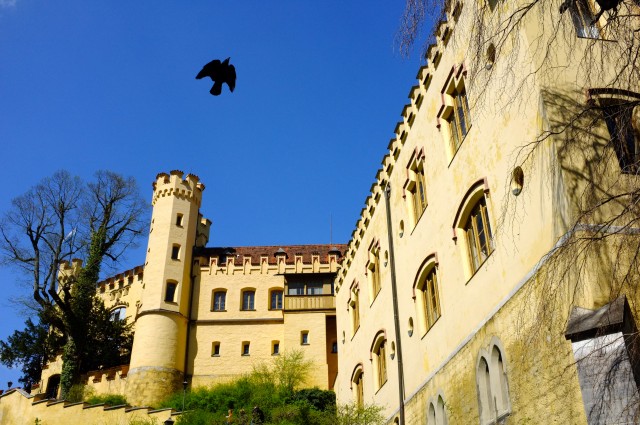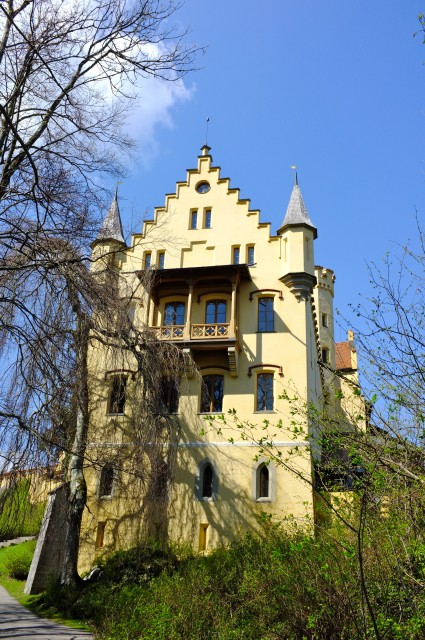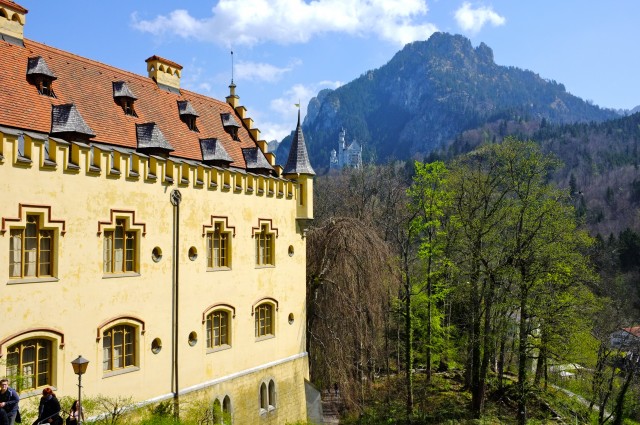 Neuschwanstein in the background (quite a few pics in this post will show the famous castle in the background).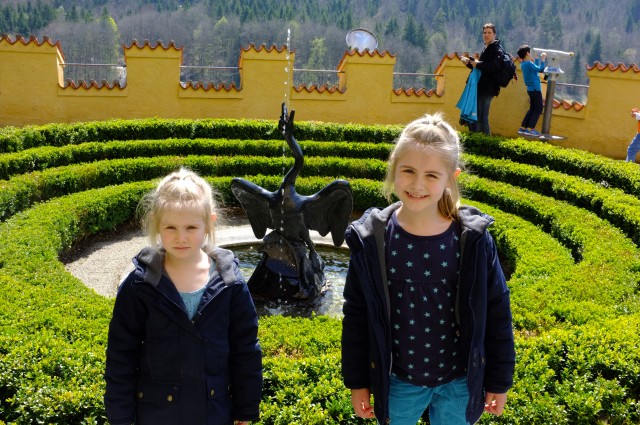 There was a definite swan theme in both castles- you could find swans everywhere you looked (on plates, bedding, art, built into the architecture, etc.).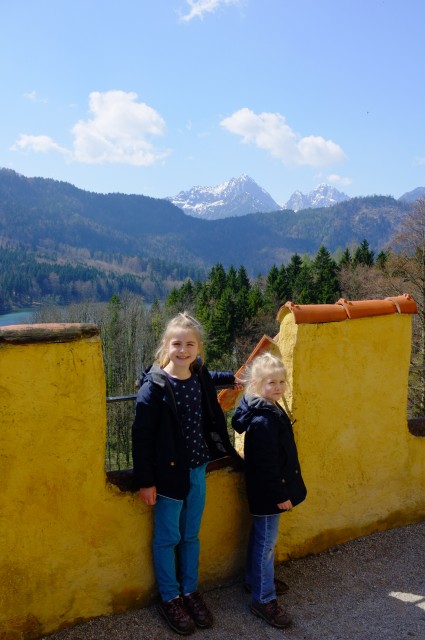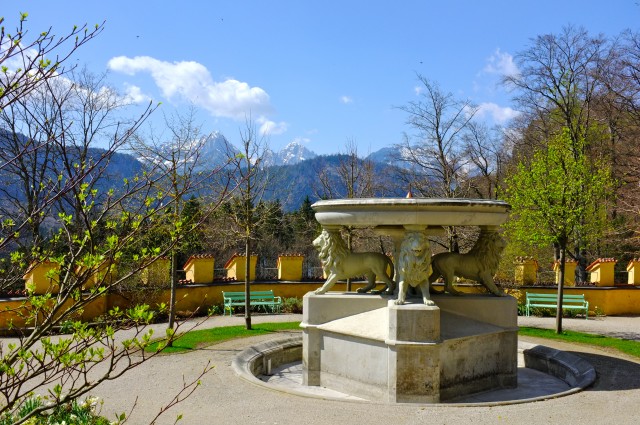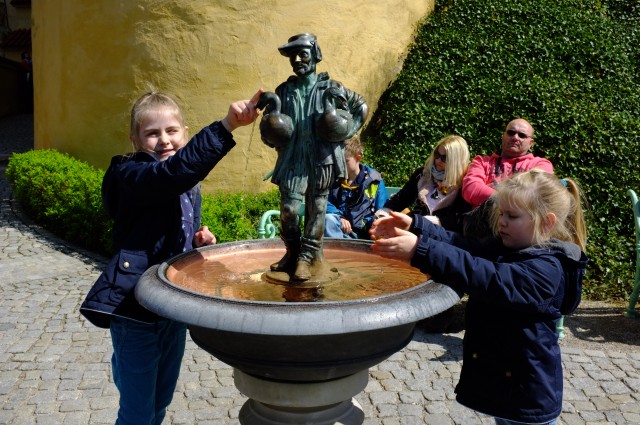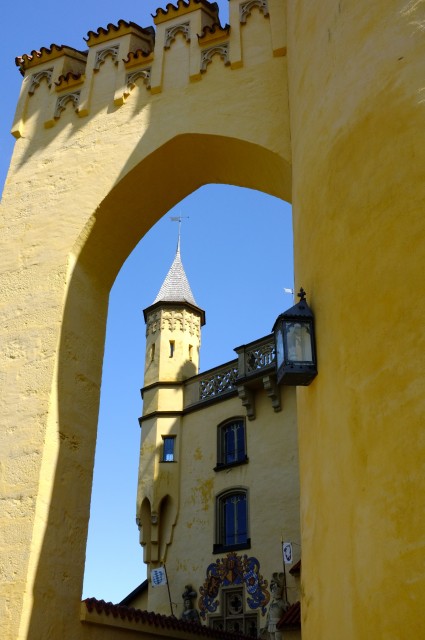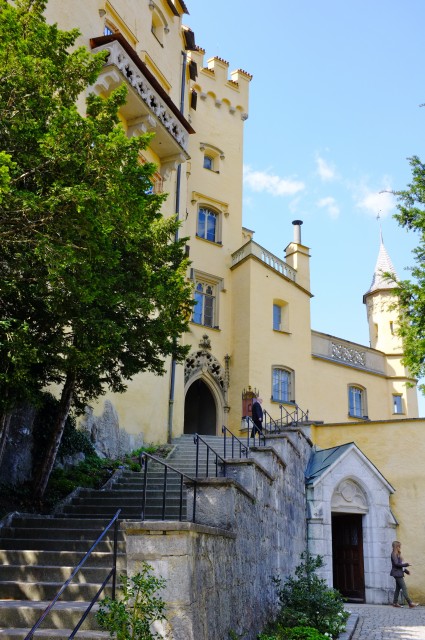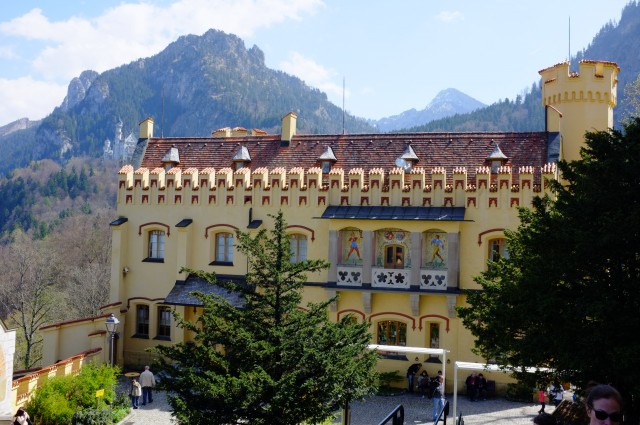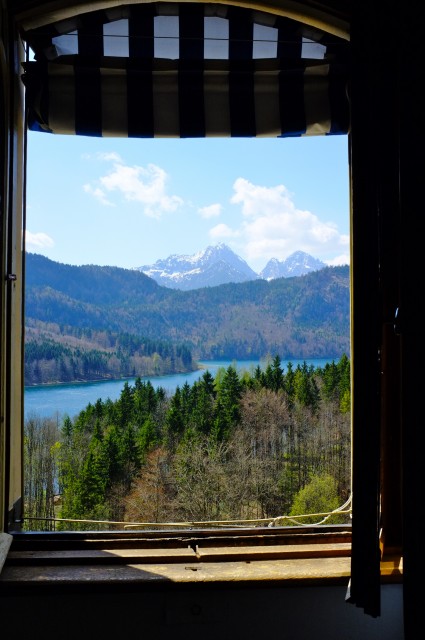 You are not allowed to take any pictures of the inside of any of the castles. Views from windows are the only ones allowed…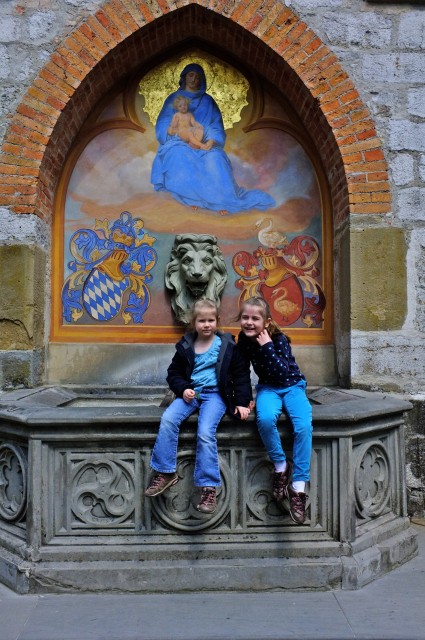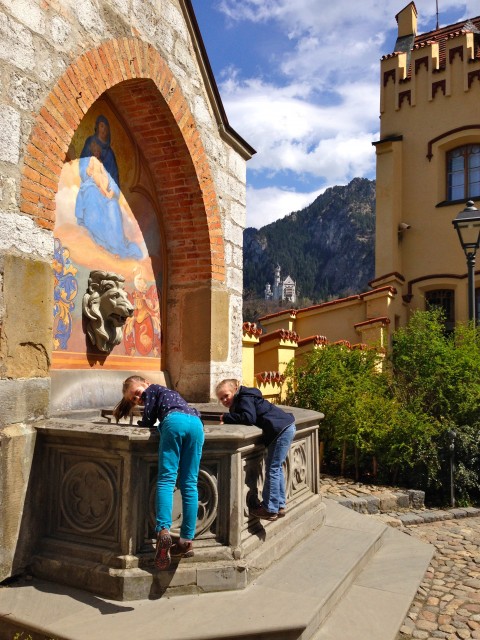 Neuschwanstein in background…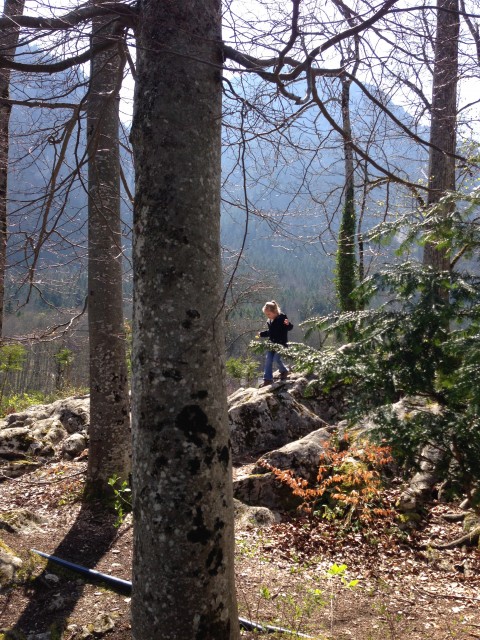 On our way to Neuschwanstein Castle! It took forever to get there because the girls love to climb and explore, and we let them do it to their heart's content.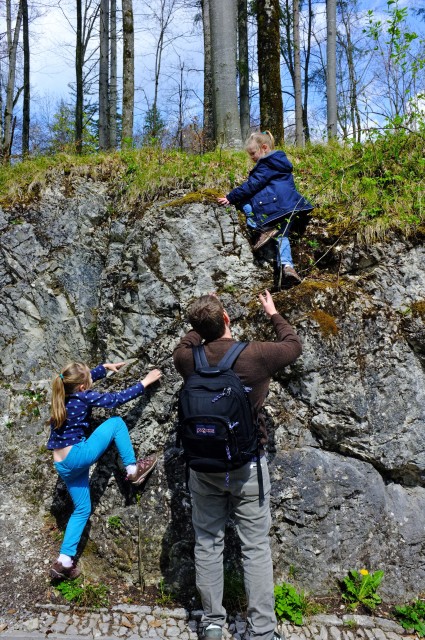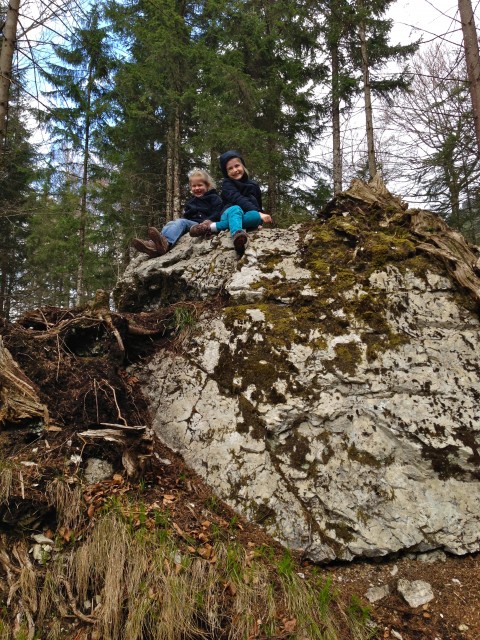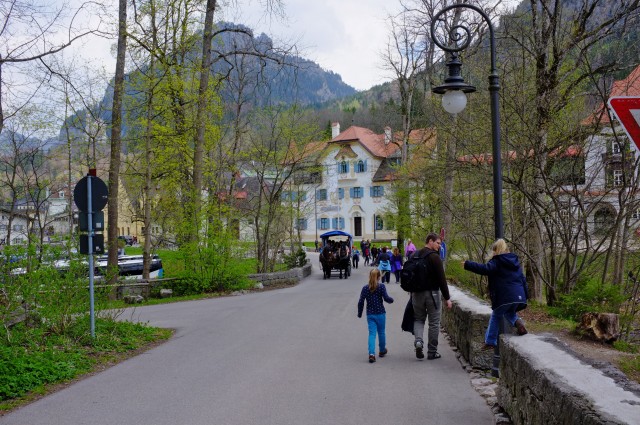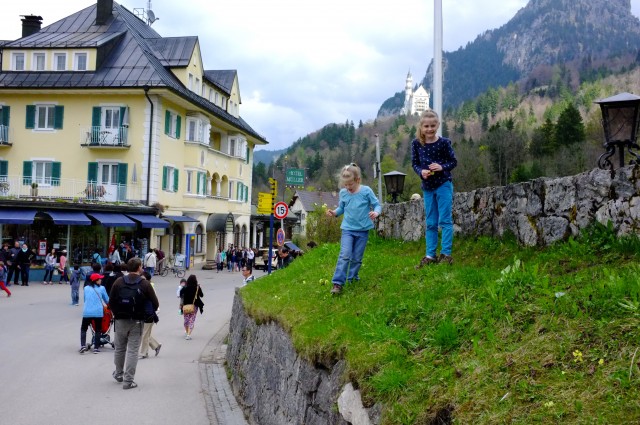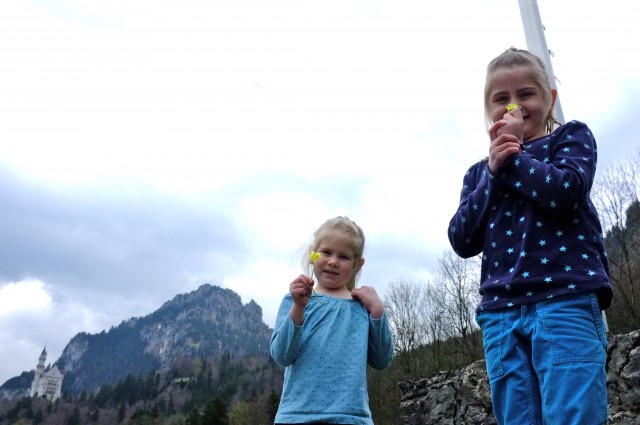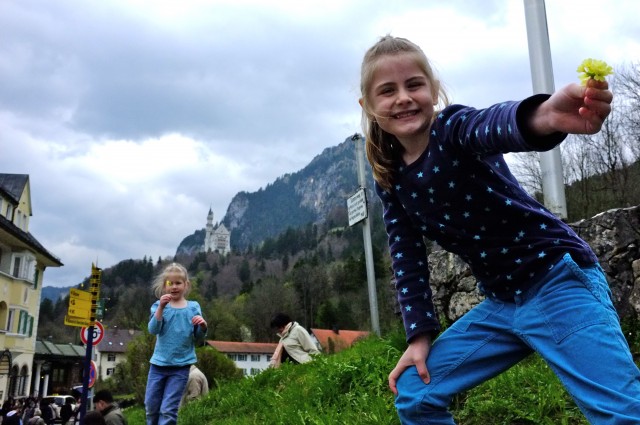 Here's more information on Hohenschwangau Castle if you're interested…