Father's Day is always a holiday here in Germany (no school or work) because it falls on Christi Himmelfahrt (Ascension Day). That's a definite difference I've noticed here- there are LOTS of Catholic/ religious national holidays celebrated here that we don't observe in America (as a national holiday at least). There were 2 more of these religious holidays in the next 2 weeks as well- Pfingsten , and I don't remember the other one. Father's Day in Germany is about 2 weeks before Father's Day in the States. Simon wanted a laid back day-
The girls and I made Papa breakfast (after he slept in of course), and then he opened their cards and gifts…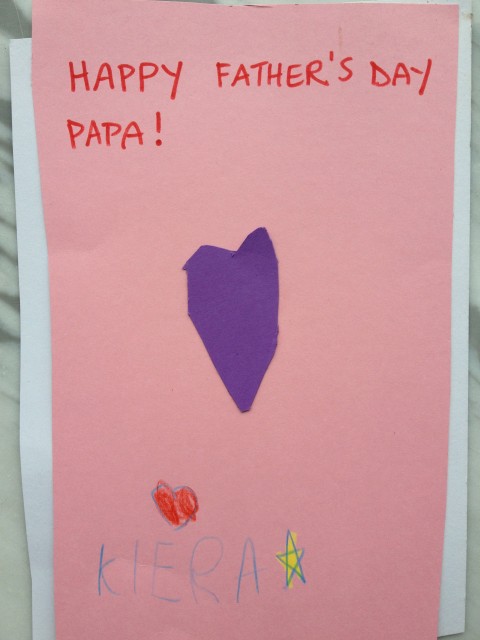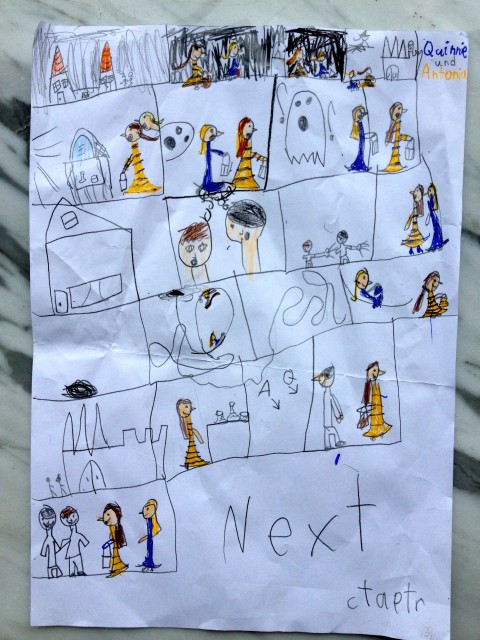 Quinnie made him this "scary story" comic for Father's Day. She also made the two items below (a pig and the Kölner Dom) in her pottery class…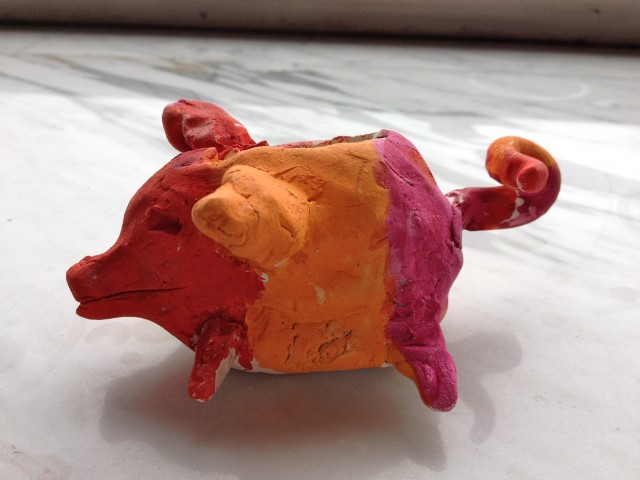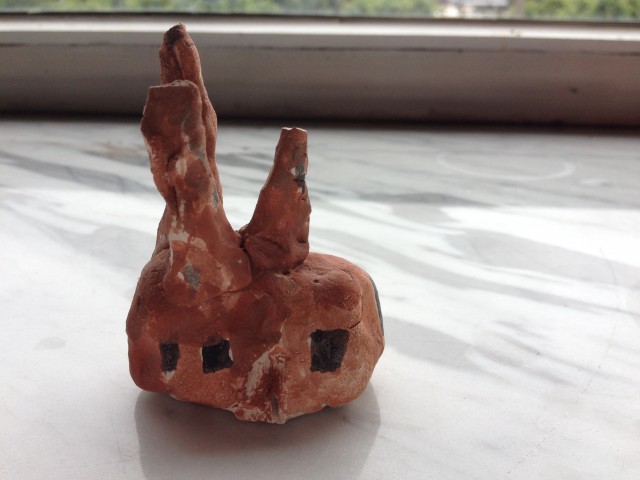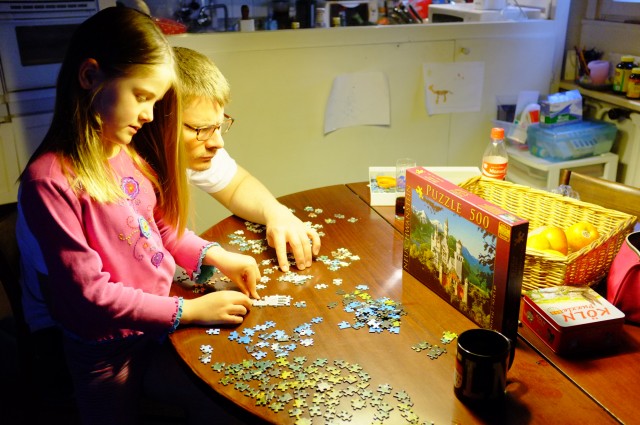 Then Papa and Quinnie worked on the Neuschwanstein puzzle we bought at the castle's gift shop when we were there.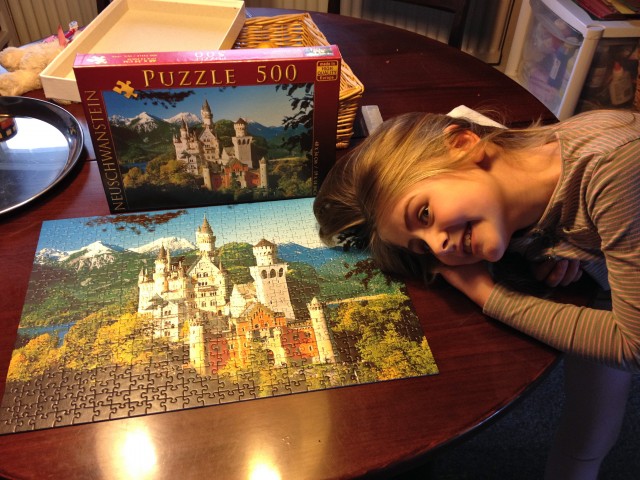 Success!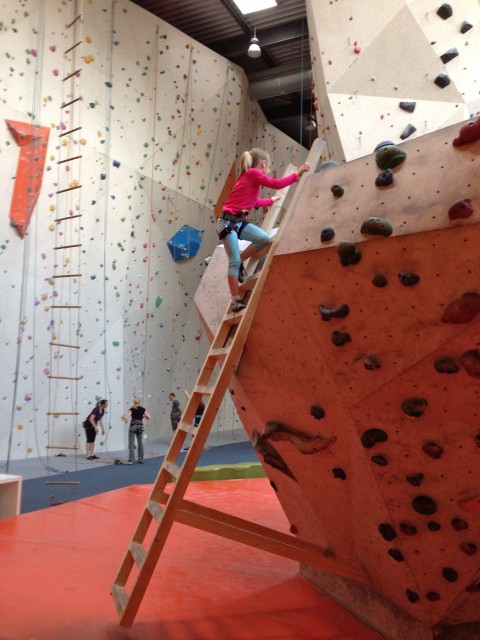 Then he took the girls to the climbing gym- one of his (and the girl's) favorite things to do.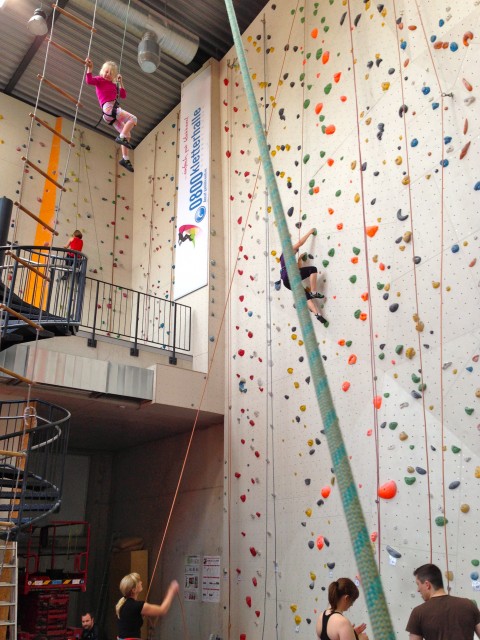 Guess they're not afraid of heights! This is Kiera..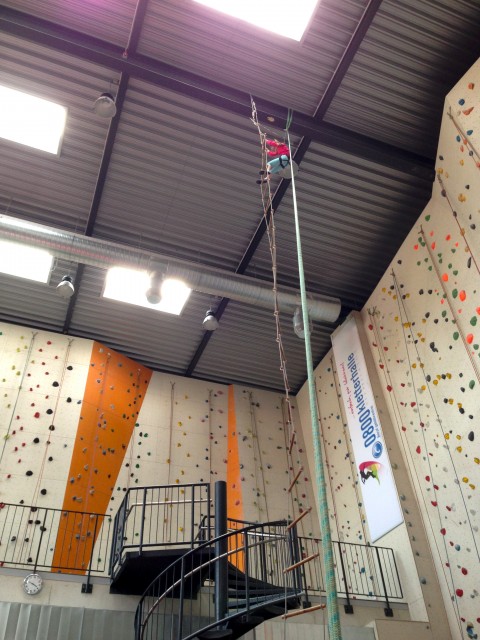 Quinnie
Quinnie loves to climb and I think she could become really good at it if she were able to practice more. Unfortunately with Simon's work schedule she only gets to go about once a month.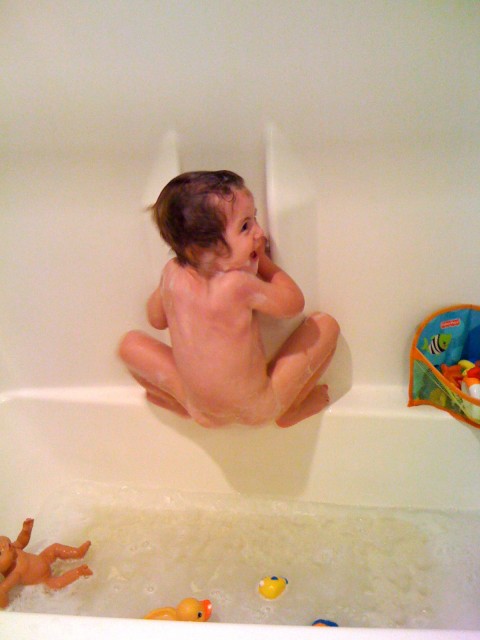 Quinnie, age 2- her love of climbing started early!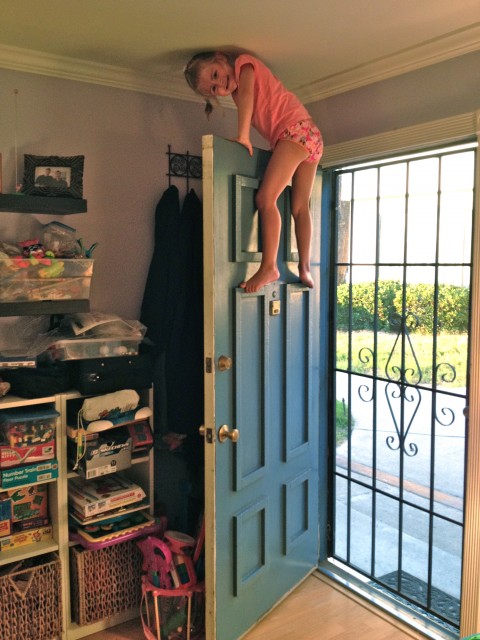 she will climb anything she can-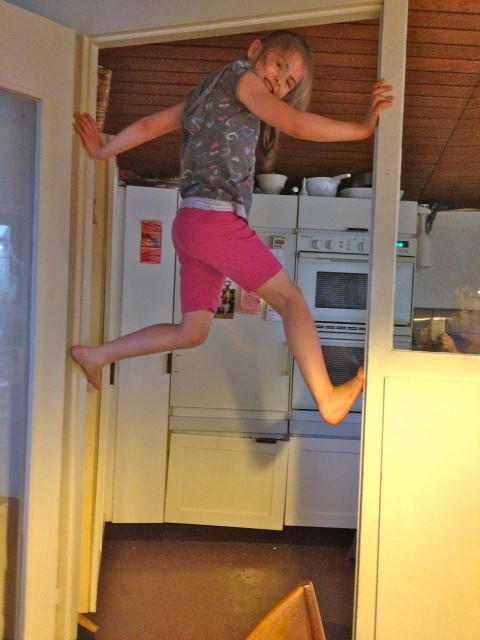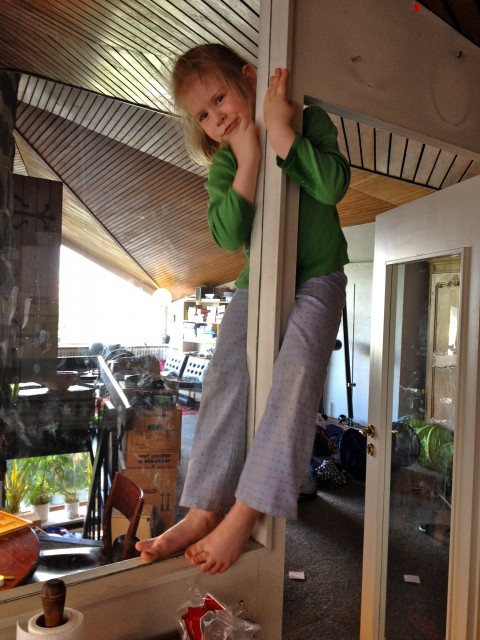 Kiera loves to climb also
Simon took this video of the girls at the climbing gym on Father's Day. The bits of Kiera in the video crack me up- she has always been a bit clumsy and not had the best control over her body. We just found out she was born very nearsighted in one eye and needs glasses, so maybe that's why?
A few pics of the girls lovin' on their Papa. He is seriously the best. Our girls are SO lucky. Can you tell they think he hung the moon and stars?!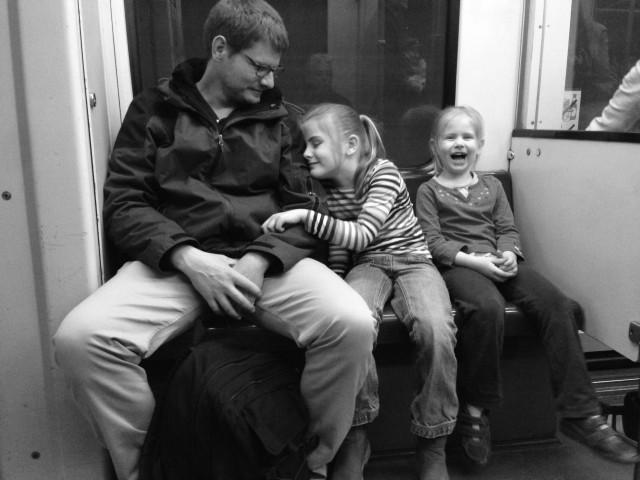 Took these on the subway last month on the way back from seeing the circus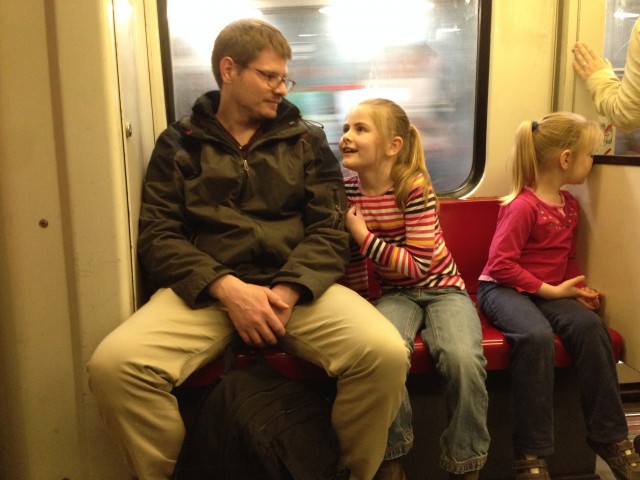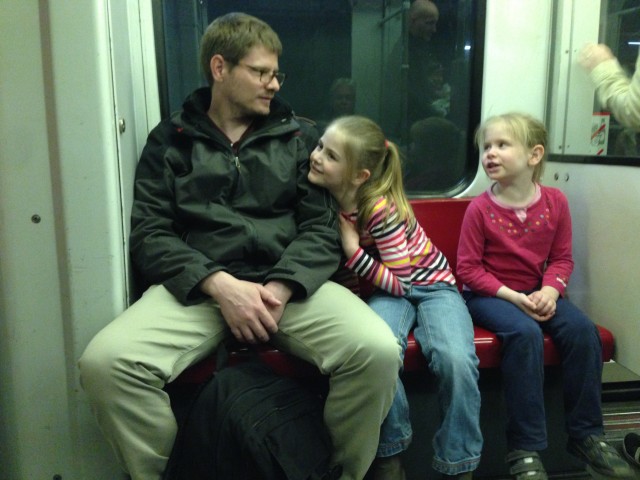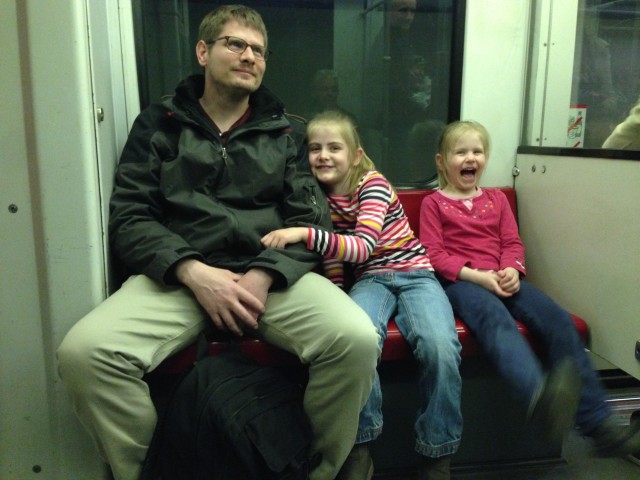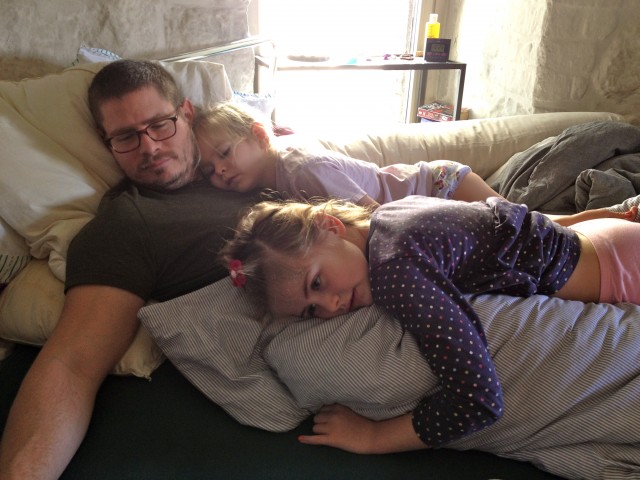 Took this pic months ago (of Simon and the girls watching a movie on his computer)- but I love it so I had to include it.
Here are my 2 favorite photos of Papa and his girls from right before we moved to Germany…