A few weeks ago Tante Ruth went on vacation so she had Oma and Opa watch the Guinea Pigs (Max and Moritz). Quinnie was elated- this meant she'd get to spend more time with them than usual!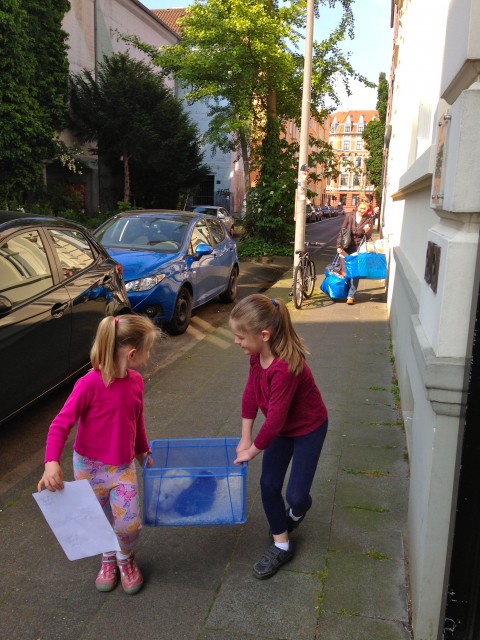 helping Ruth bring the Guinea Pigs in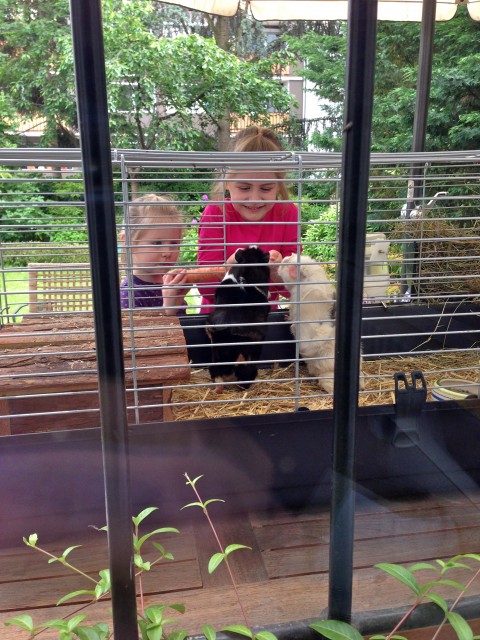 Look at the excitement on Quinnie's face! Simon snapped this through the kitchen window.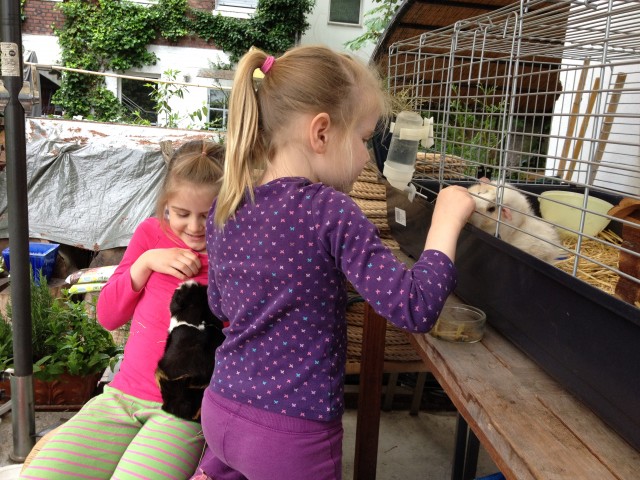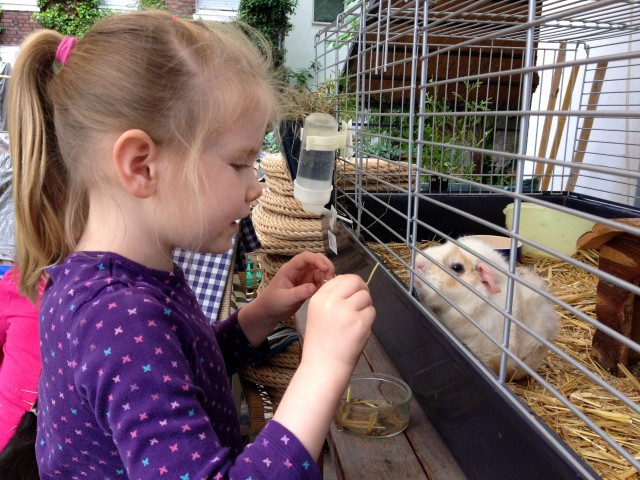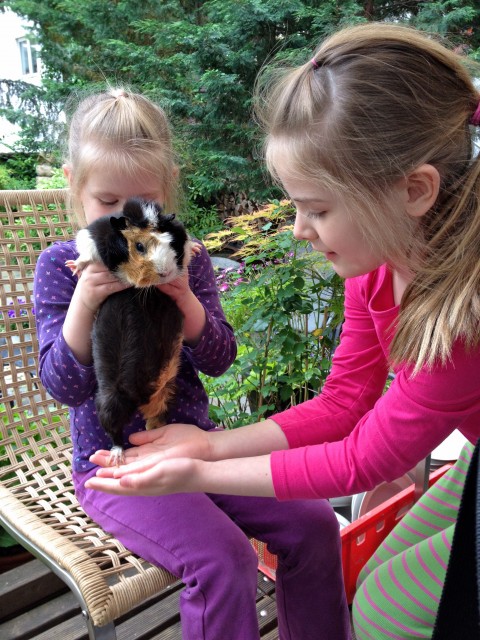 Quinnie showing Kiera how to hold them properly.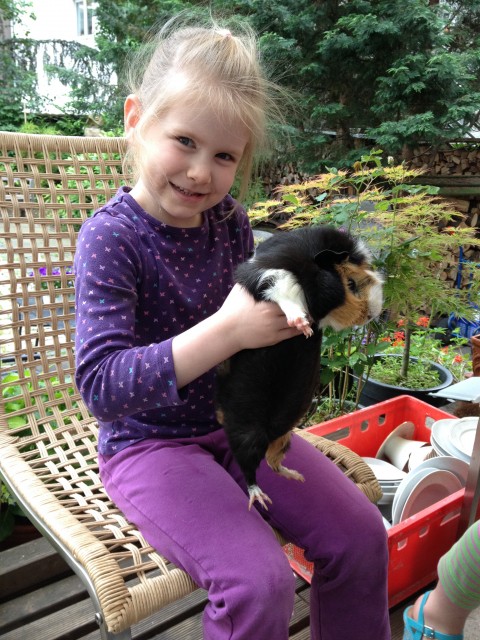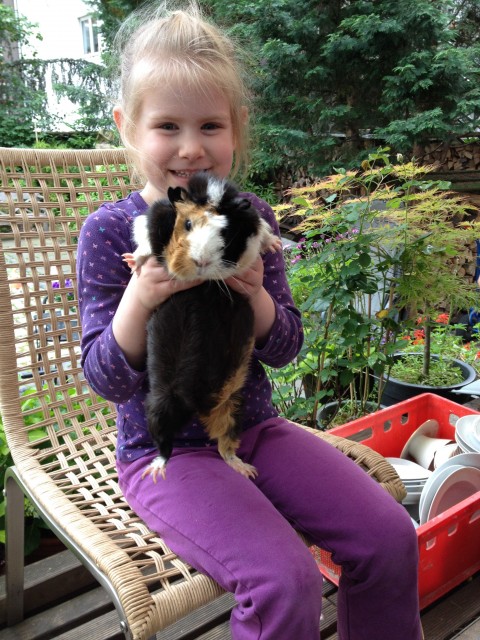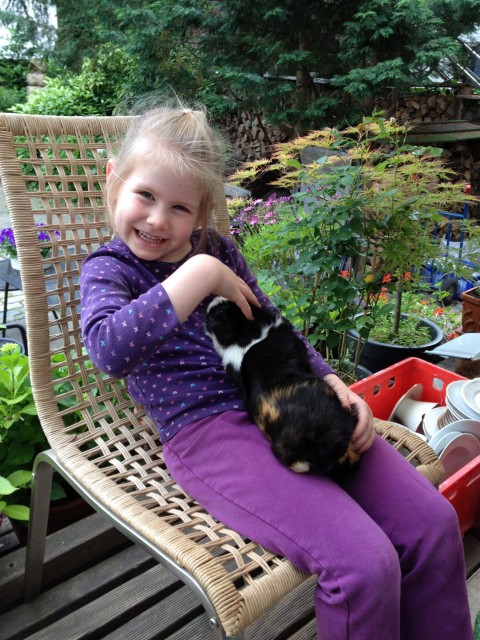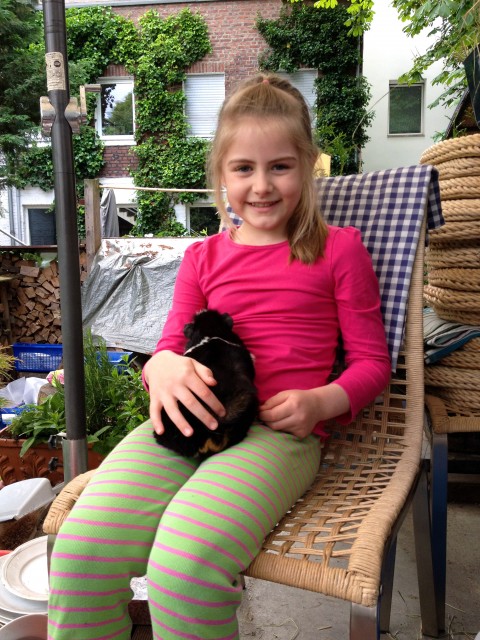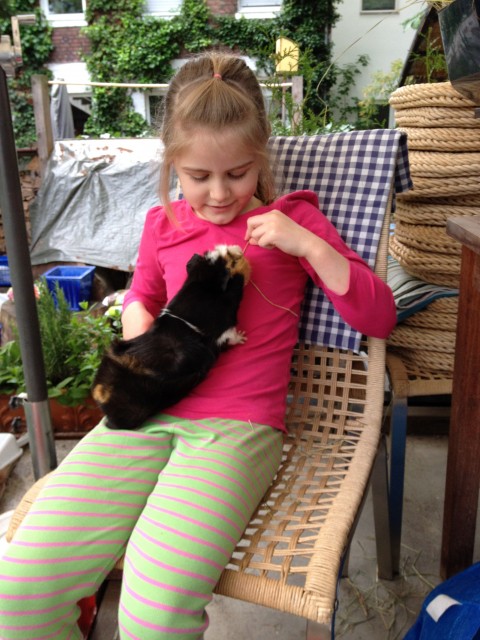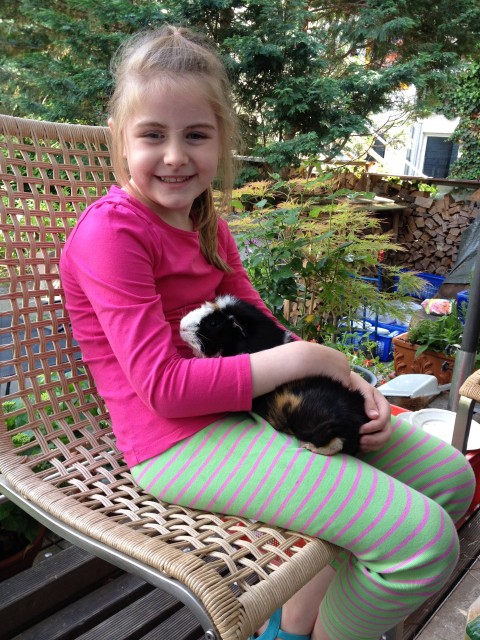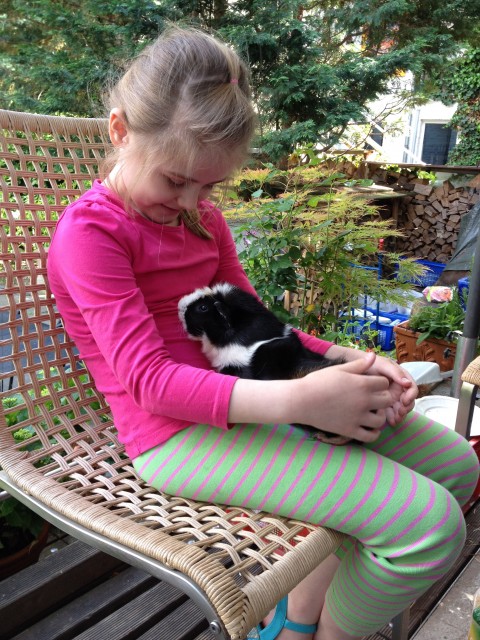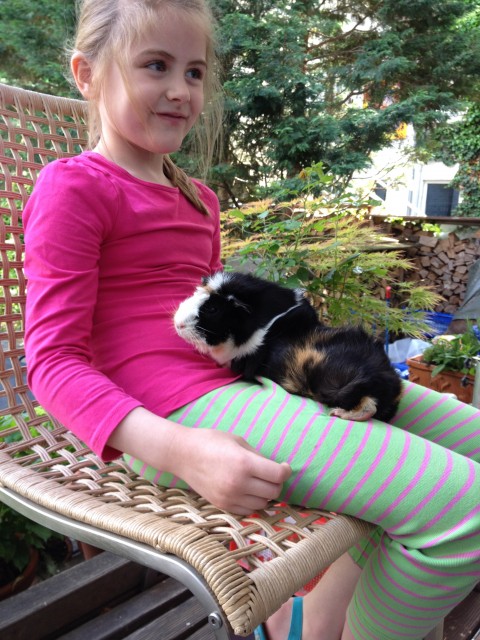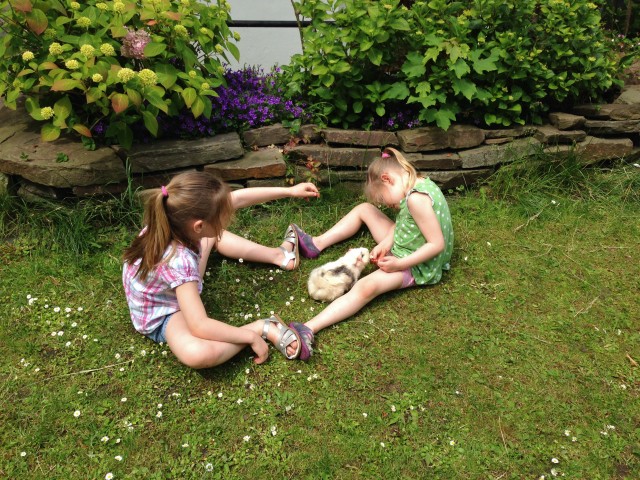 They are careful to form a little fence with their legs so he doesn't run off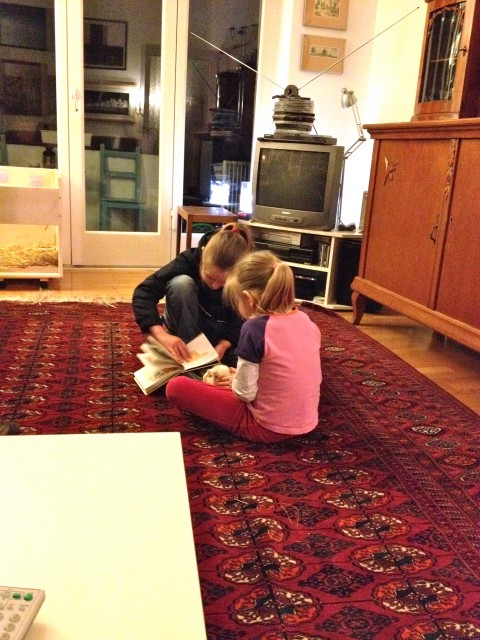 reading the guinea pig books (lol!)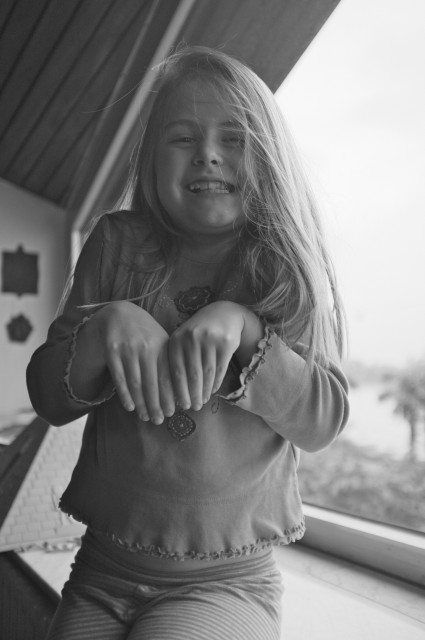 Quinnie doing her "Guinea Pig Pose." It's always accompanied by her guinea pig squeak. (She does it near the end of the video above) She cracks me up!
When Ruth got back from her vacation Oma and Opa had a cookout. Opa bought the kids an inflatable pool which was a big hit.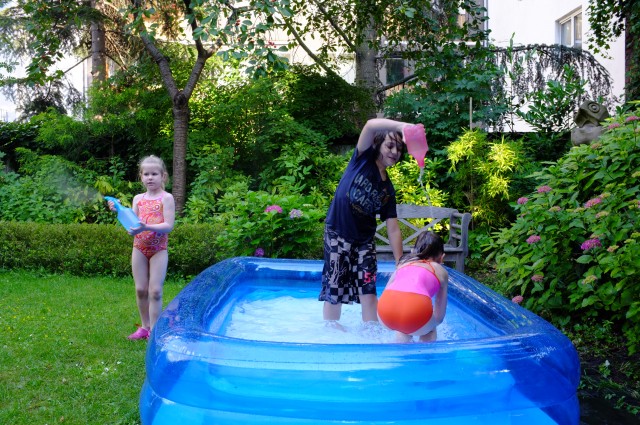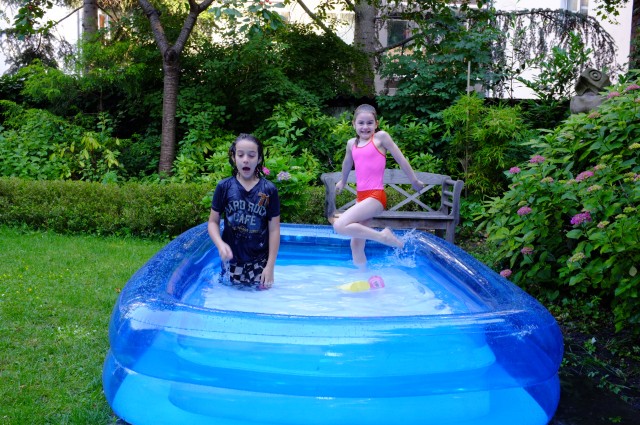 These two (Quinnie and her cousin Maxim) have been having a great time hanging out together lately (especially now that Quinnie's speaking German). Maxim even asked Oma and Opa if he could come over to their place on the same days that Quinnie is there. I know they both enjoy getting to hang out with a cousin on a regular basis (all of their other cousins live in other countries).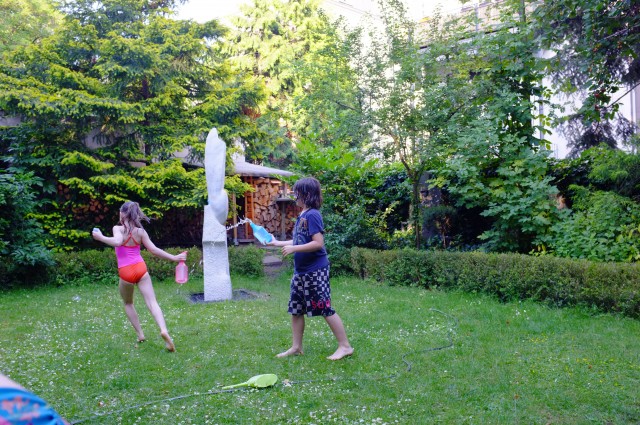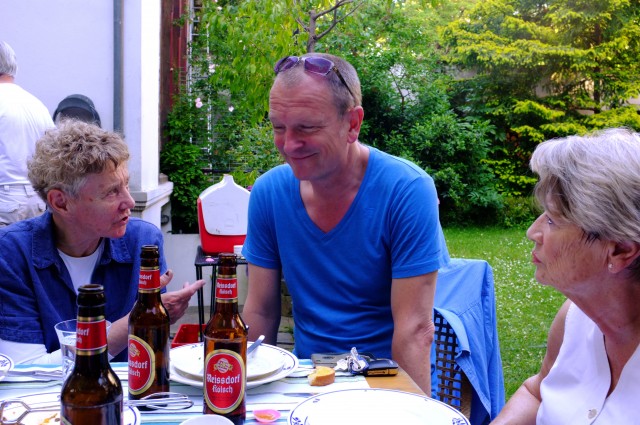 Anna, Thomas (Ruth's love), Oma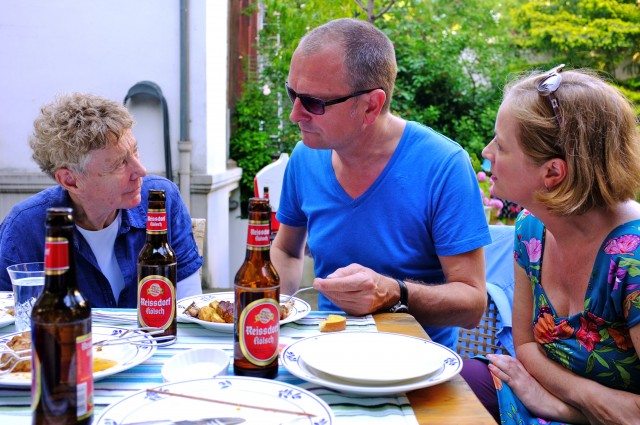 Ruth's in this one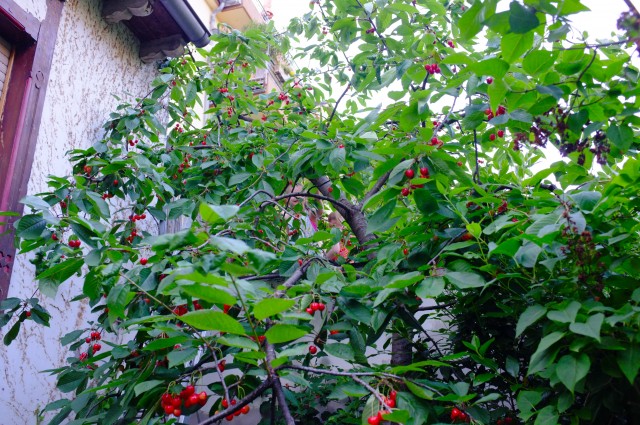 Friedel's Dad (Simon's Opa) planted a few cherry trees in their backyard a long time ago and now they're HUGE. The girls love to pick cherries every time they're at Oma and Opa's. They are SO delicious!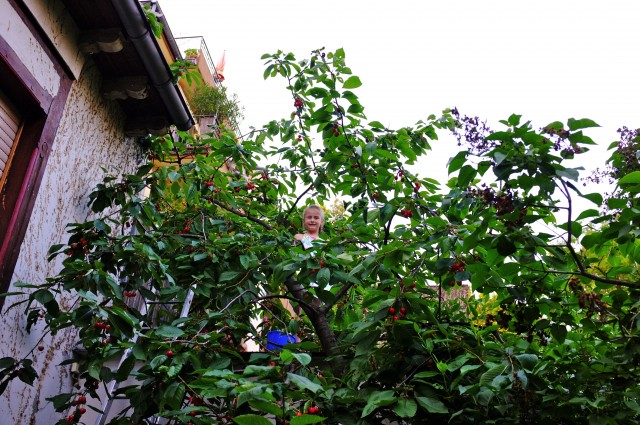 Quinnie up in one of the cherry trees. They climb up that ladder to the left (that's against the house).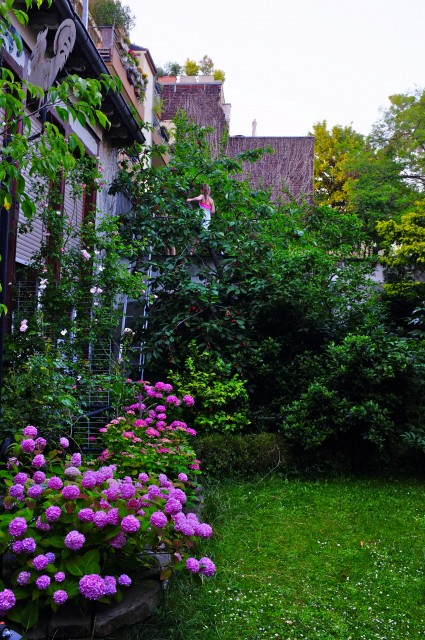 Quinnie at the top (makes me nervous…)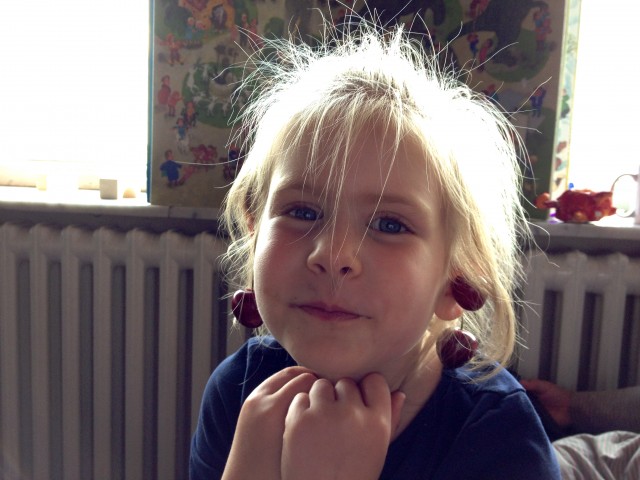 The girls love to make these "cherry earrings."