A few days before Christmas we went to Oma and Opa's house for the traditional Raclette Christmas dinner. I didn't take any photos of the food this year, but if you don't know what Raclette is, you can check out last year's post here.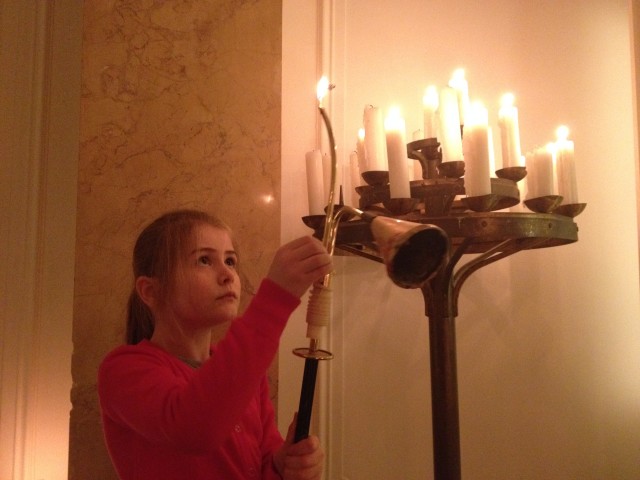 Quinnie got to light lots of the Christmas candles this year so she was psyched about that!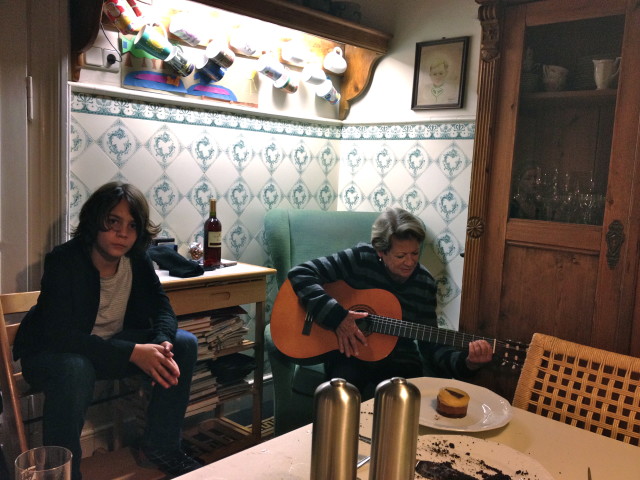 Maxim's Dad gave him this guitar for Christmas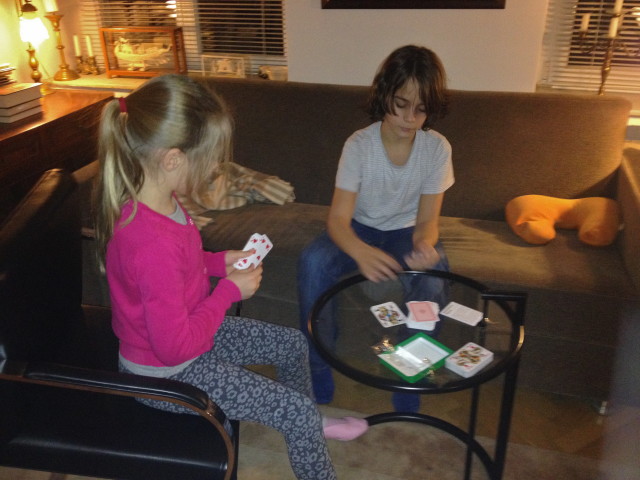 Quinnie and Max playing Mau Mau (one of Quinnie's favorite card games)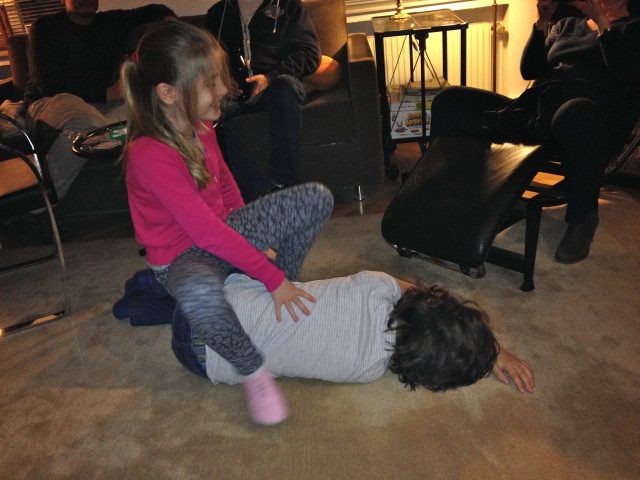 Oh, how Quinnie enjoys tormenting her Cousin (I think he sometimes secretly likes it)!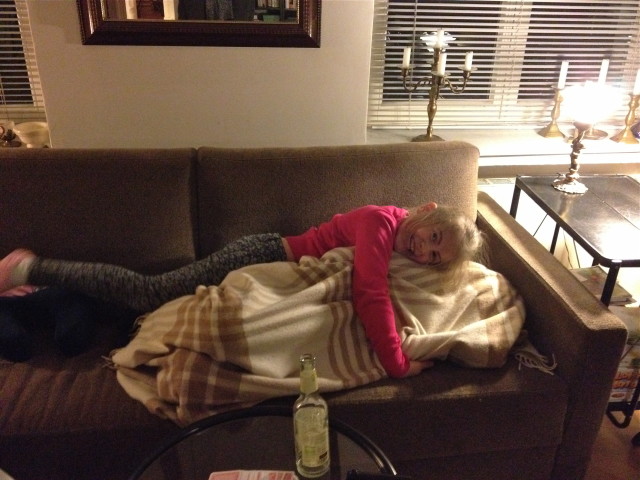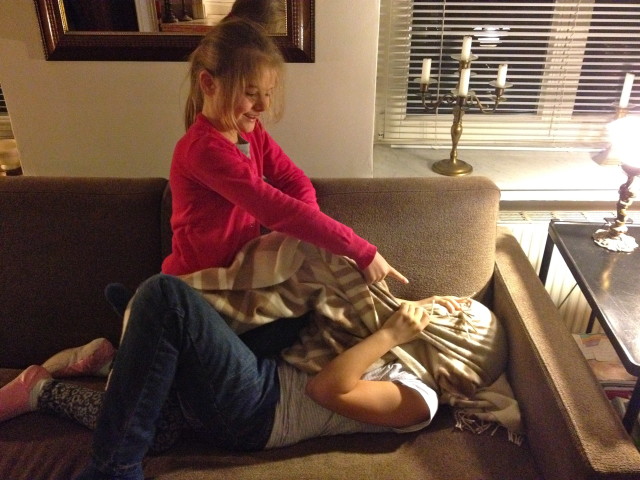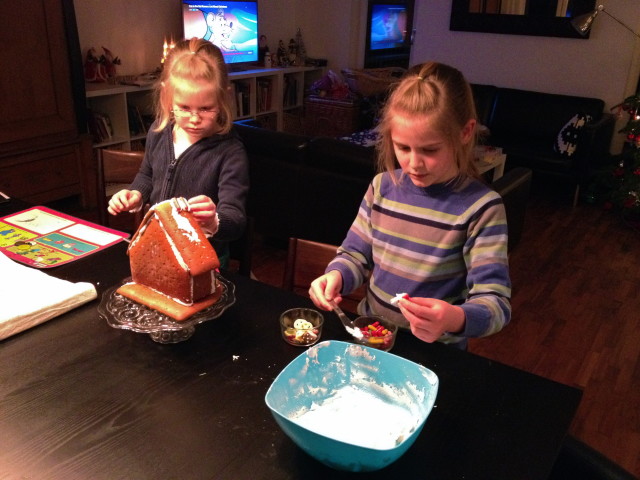 The next day we put together our annual gingerbread house. I had to order this one online- they are surprisingly hard to find here (at a reasonable price at least).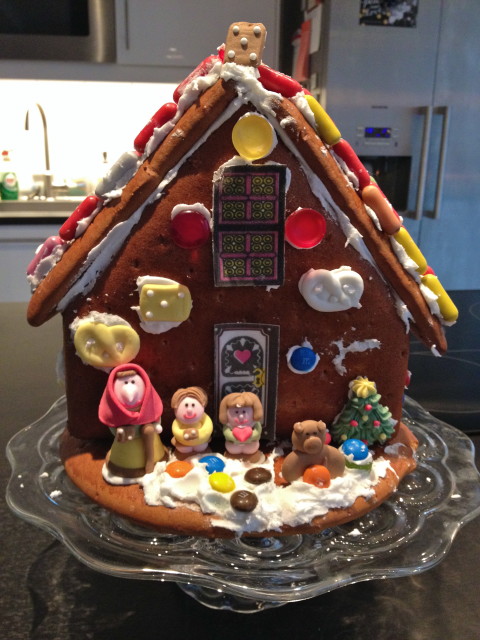 TA-DA!!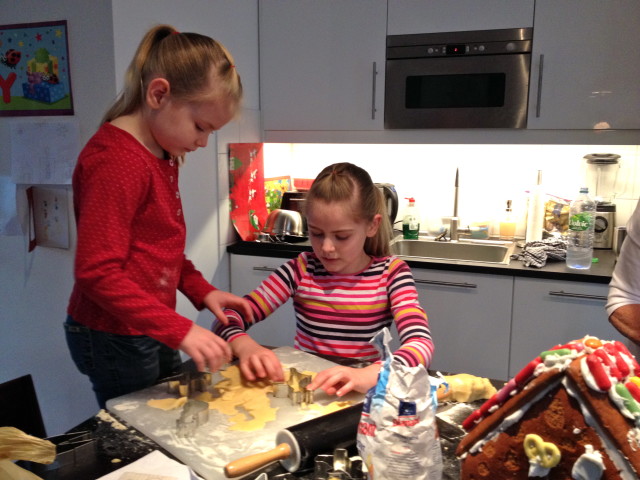 Christmas Eve day we made some cookies for Santa (and our neighbors). Homemade icing and everything. They were SO yummy!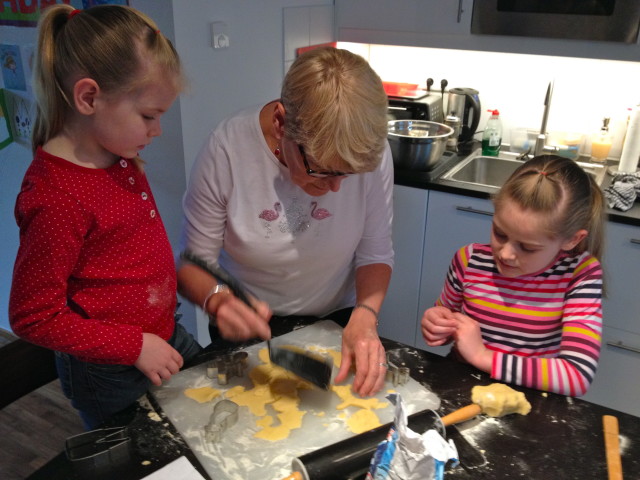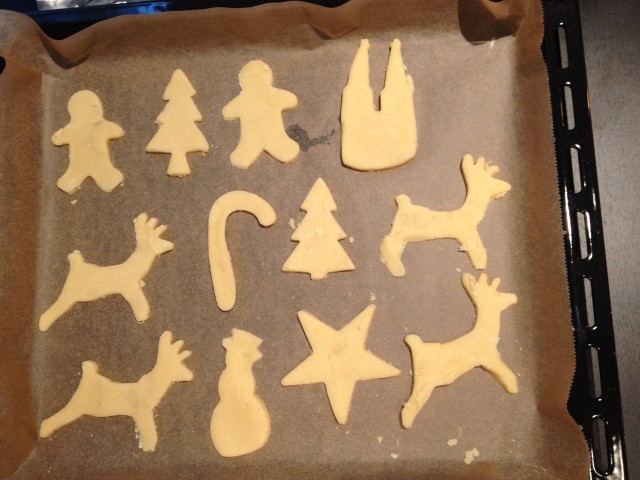 top right- we bought a Kölner Dom cookie cutter at a Weihnachtsmarkt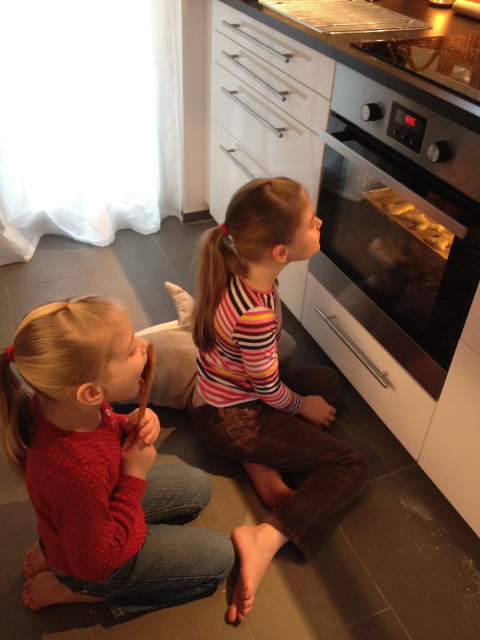 Watching the cookies bake- can you tell they were excited? Kiera's favorite part? Licking the spoon!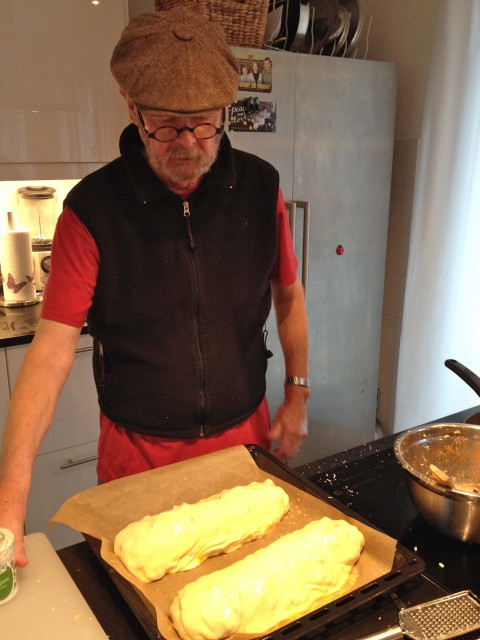 Grandpa made his traditional Christmas sausage bread. Growing up, we always had this for breakfast Christmas morning. SO delicious! Whenever my parents get invited to holiday parties the host usually asks my Dad to make this and bring it with them.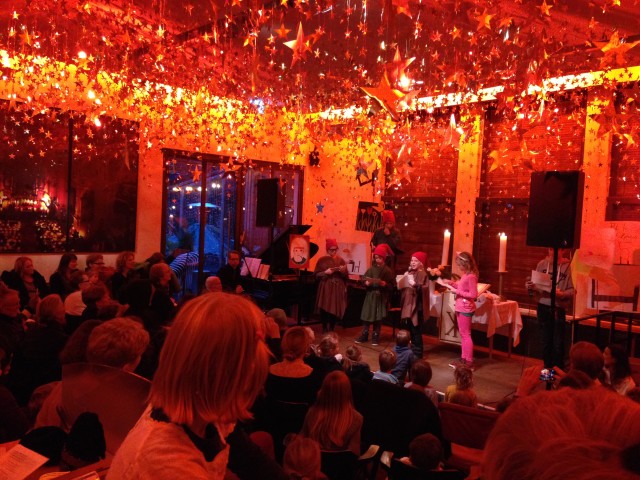 Late afternoon we went to a kid's Christmas service at the local Lutheran church (actually the church is under construction so they had the service at a nearby Weihnachtsmarkt bar).
Quinnie and Kiera sat right up front and were riveted!
Then we went home for a yummy dinner (made by Grandma) and prepared for Santa's arrival…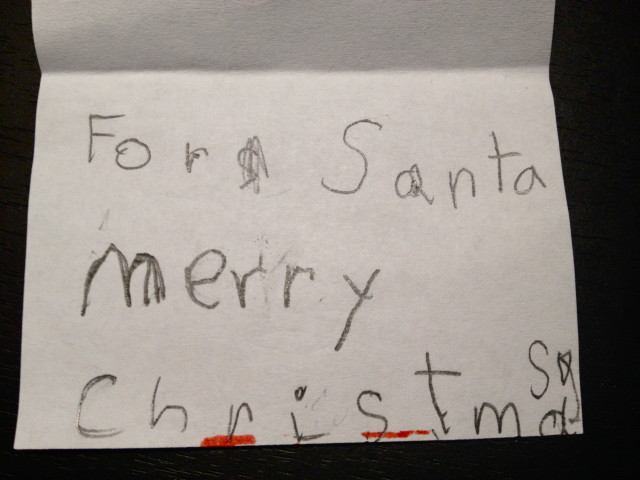 Notes for Santa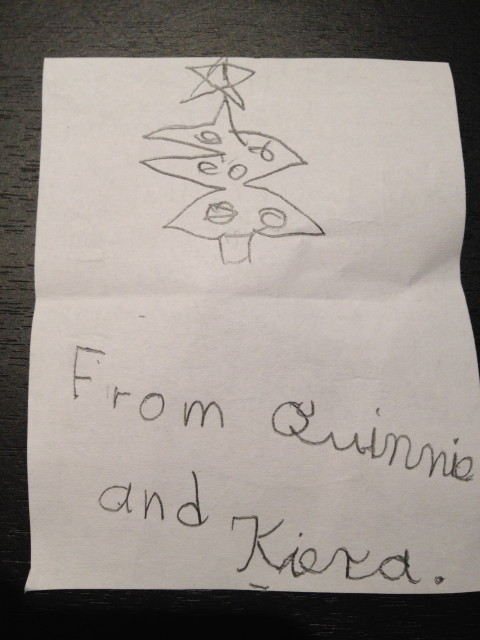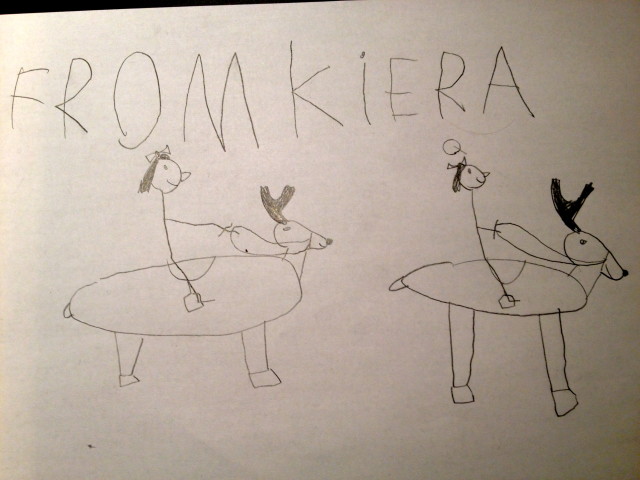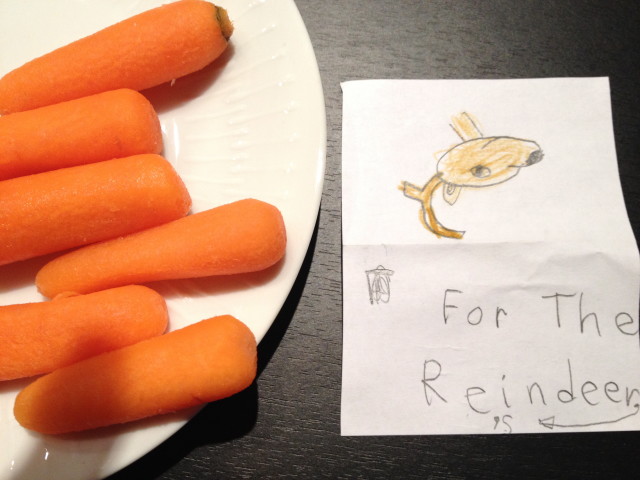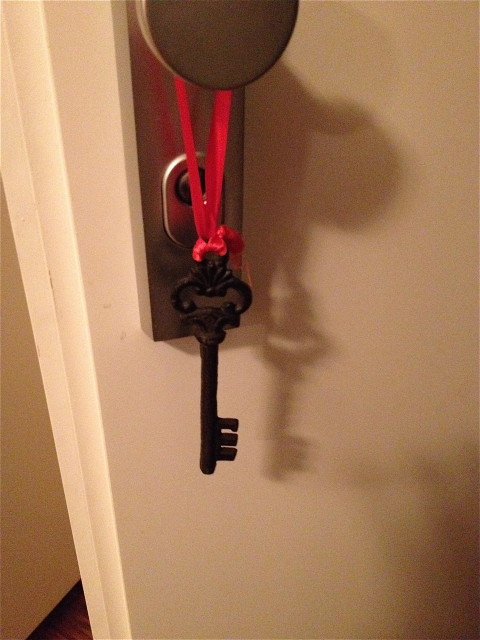 And of course we couldn't forget the "magic key" that lets Santa in since we don't have a chimney (it only works for Santa so it's OK to hang it outside for him).