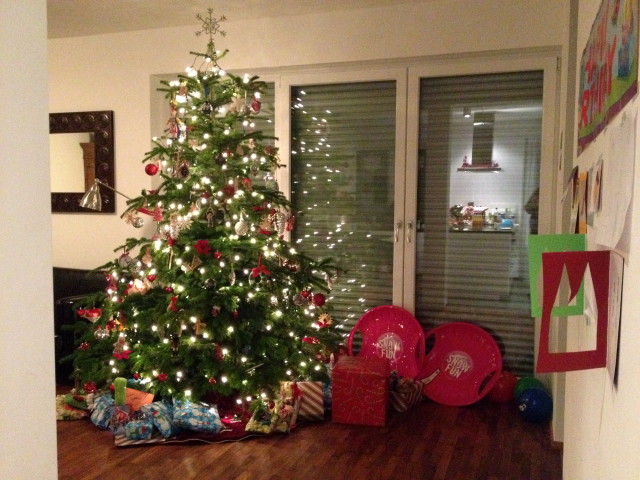 The girls must have been good this year, because Santa came!!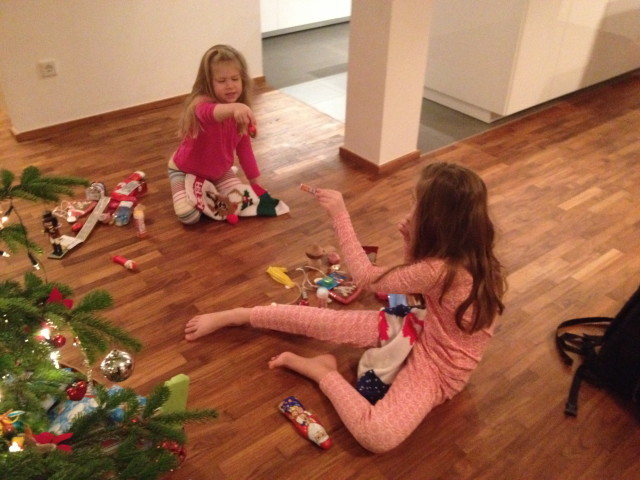 showing each other their stocking treats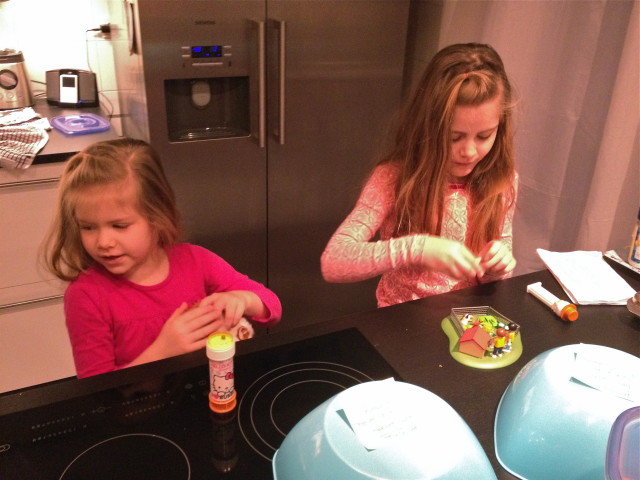 Quinnie got even more Playmobil guinea pigs!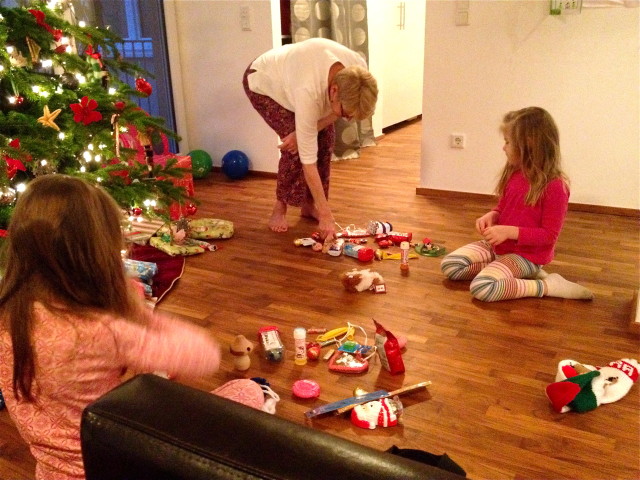 showing Grandma their loot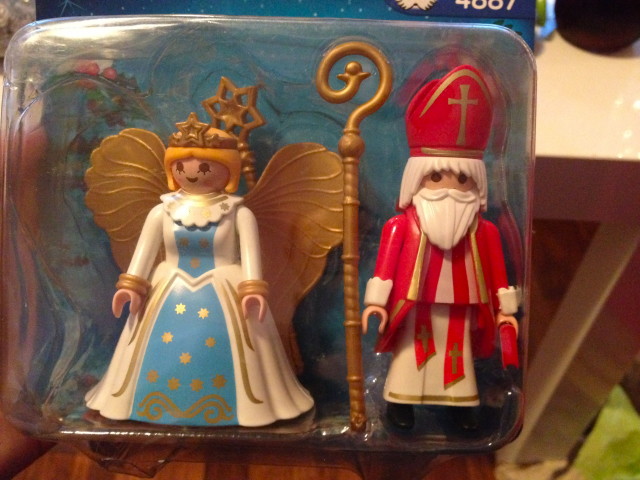 Playmobil Christkind and Sankt Nikolaus. You can read about these German Christmas Idols in this post from last year.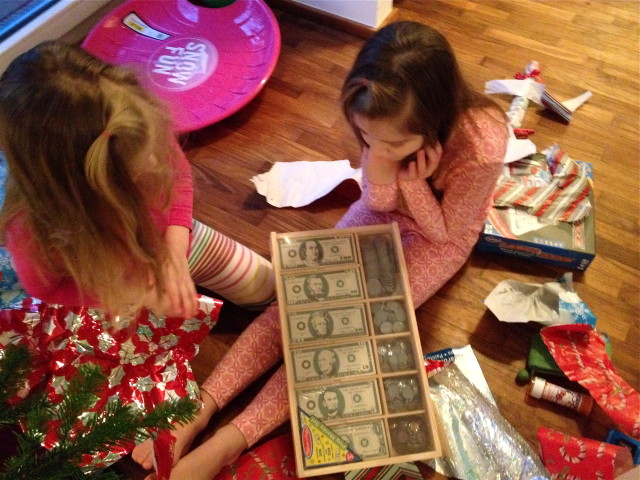 American play money. I brought this from the States when we moved. We'll have to practice before our trip there this summer. The girls only have experience with Euros so far.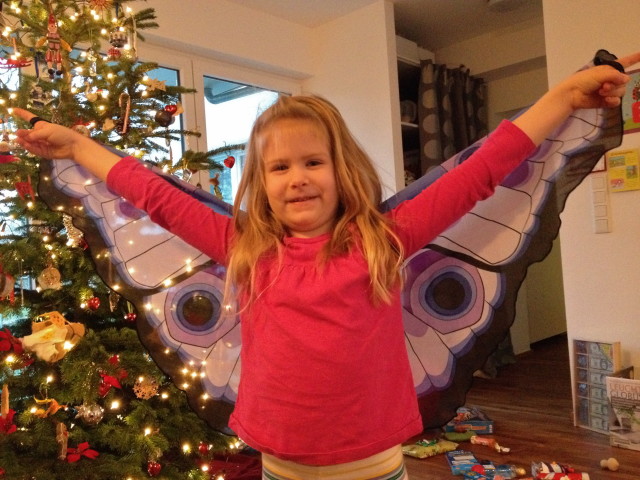 These butterfly wings were one of Kiera's favorite gifts this year. SO much better than the ones with wire in them that are always poking out and ripping the fabric.
bubbles are always a hit! / Kiera's gift to us (that she made at school)
Grandma gave Kiera this caterpillar key chain. I had to get video of how she says it…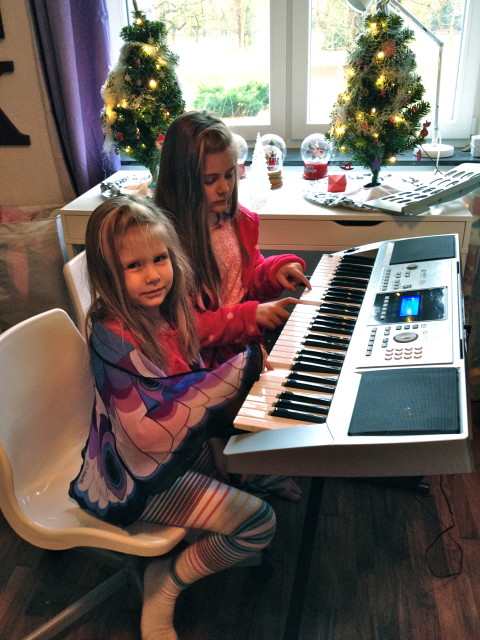 This keyboard was their big gift this year. They both have a natural ear for music. They've never had a lesson or learned a note, but Kiera has taught herself about 8 songs by ear. We want to start lessons soon, once life calms down a bit.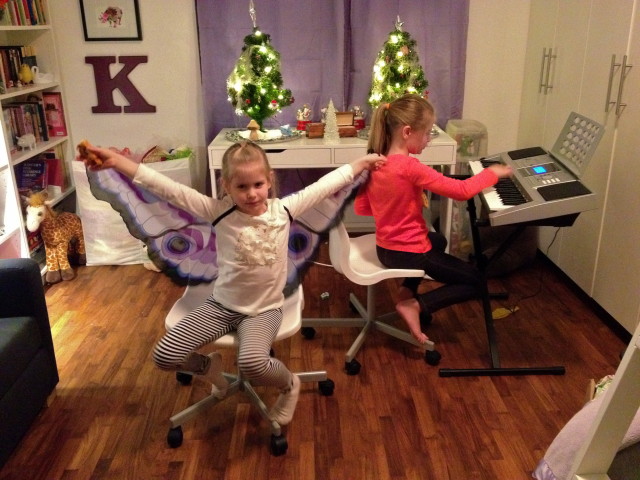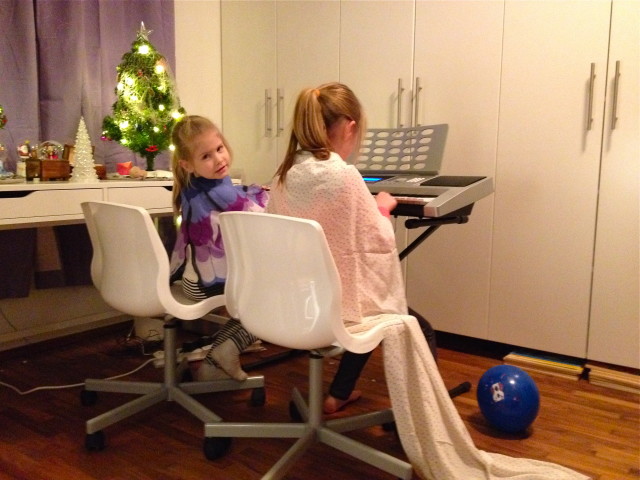 It was so nice to have Grandma and Grandpa with us for the holiday this year. We hope you all had a wonderful Christmas with loved ones!