On Quinnie's birthday we went to the Christmas Market in the forest (like last year) to cut down our own Christmas tree. Unfortunately we didn't stay long because the weather was cold and rainy. We still managed to have some fun before we left though!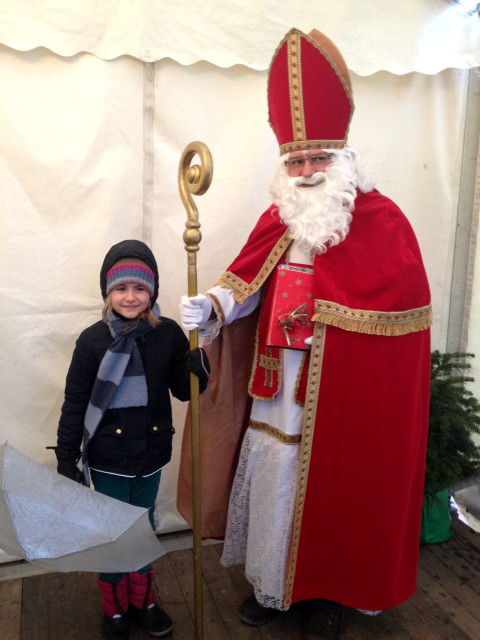 Quinnie was excited to see Sankt Nikolaus there (Kiera wasn't so sure about him and kept her distance)!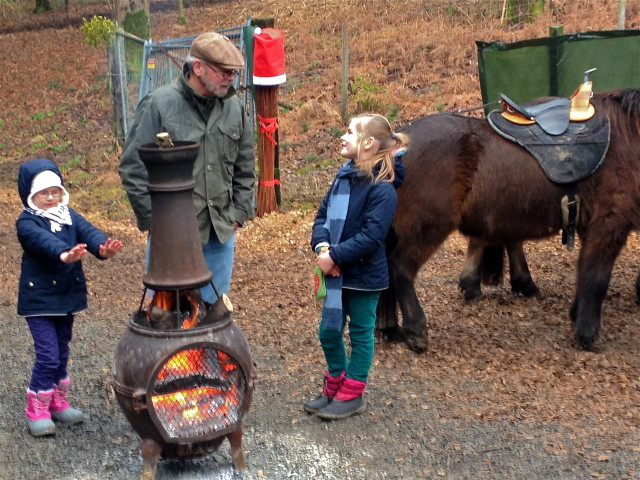 The girls got to go on pony rides through the forest…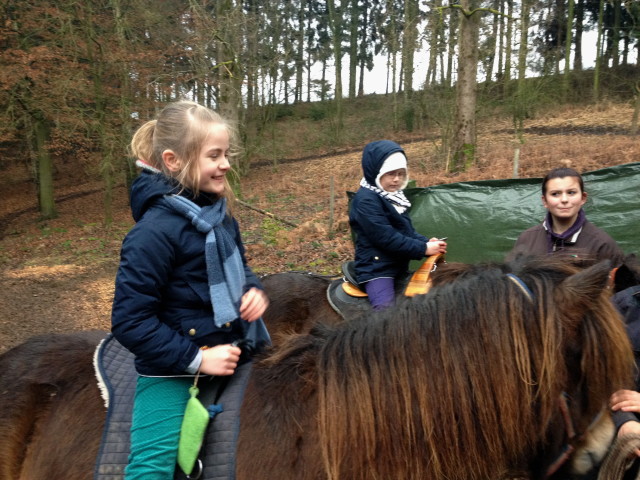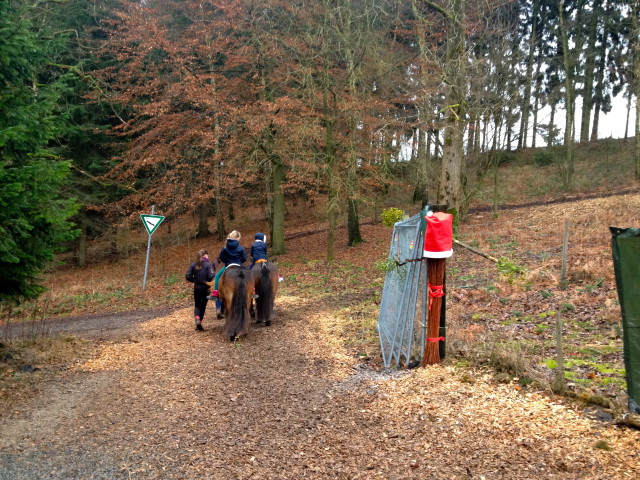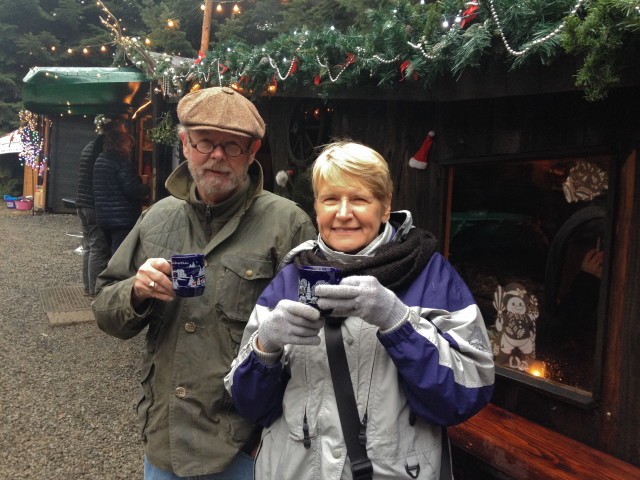 A Weihnachtsmarkt just wouldn't be the same without some Glühwein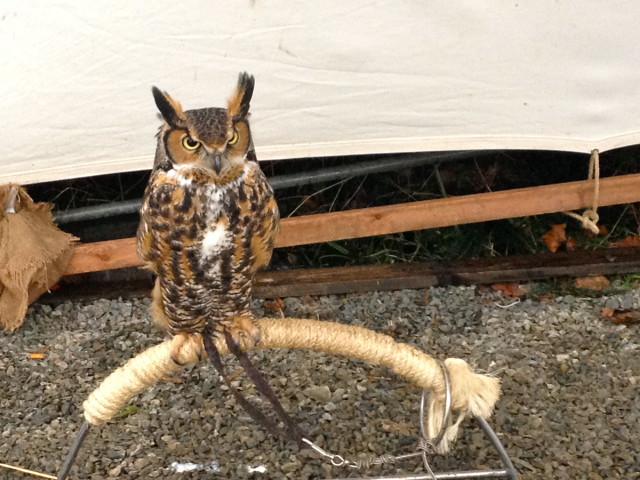 The girls got to hold this owl- a HUGE highlight. They couldn't believe their luck!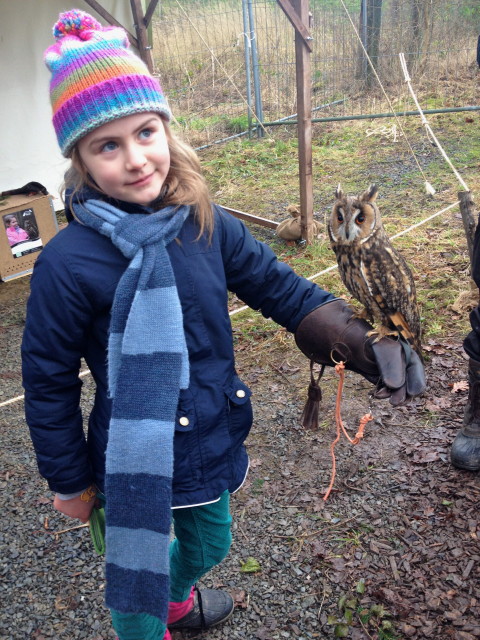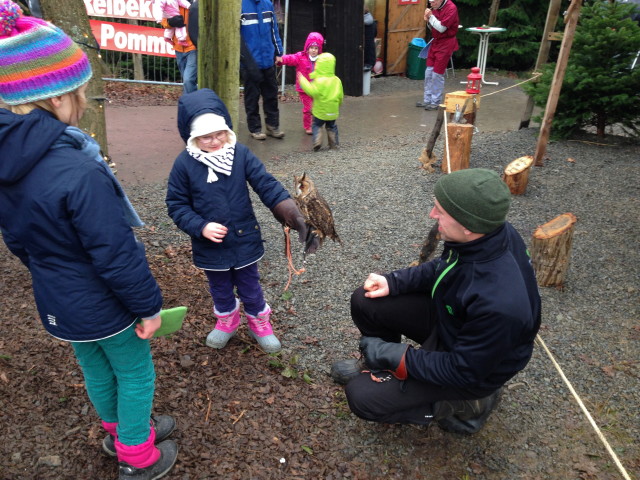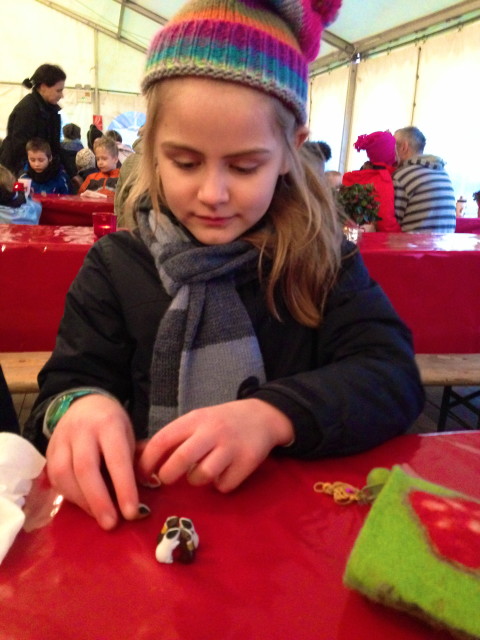 We thawed out inside the beverage tent (while Quinnie played with her birthday Playmobil guinea pigs). Then it was time to cut down our Christmas tree!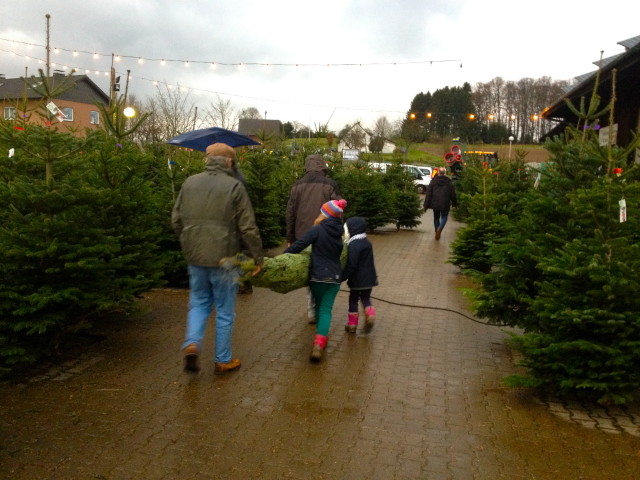 Yeah- that didn't work out for us. After three of us slid down the muddy hill in the first five minutes we decided to just buy an already cut tree from the lot. Then we headed home to decorate it.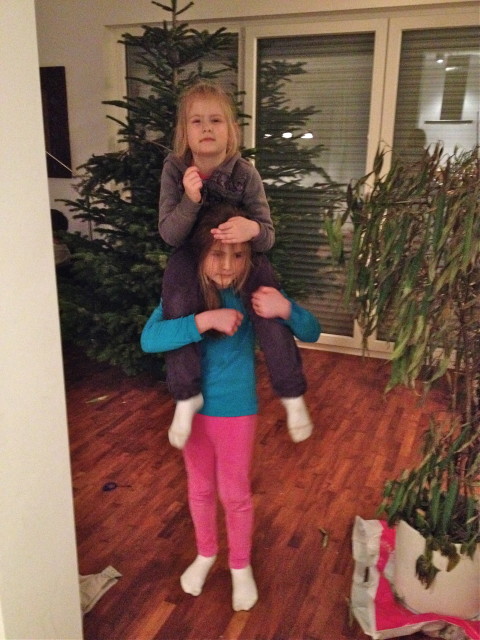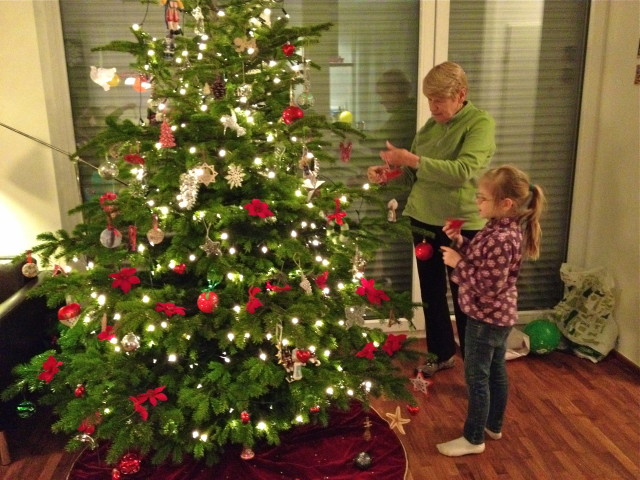 I can't remember the last time I got to decorate a Christmas Tree with my Mom- it was really nice to do that again (and with the girls!).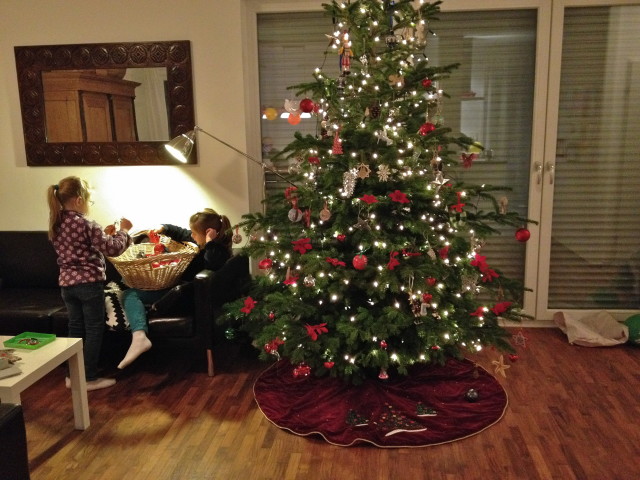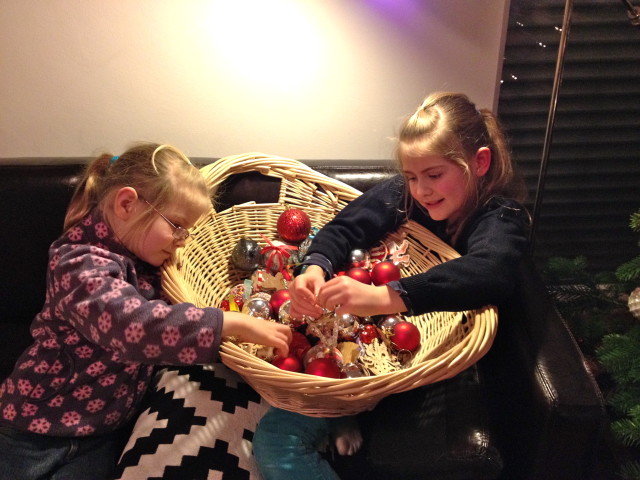 Ornaments galore. I try to buy an ornament in every country I visit. Makes for some nice stories when I explain to the girls where they all come from.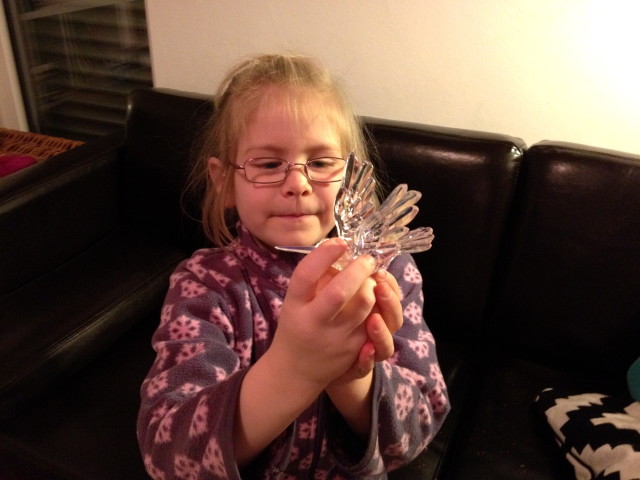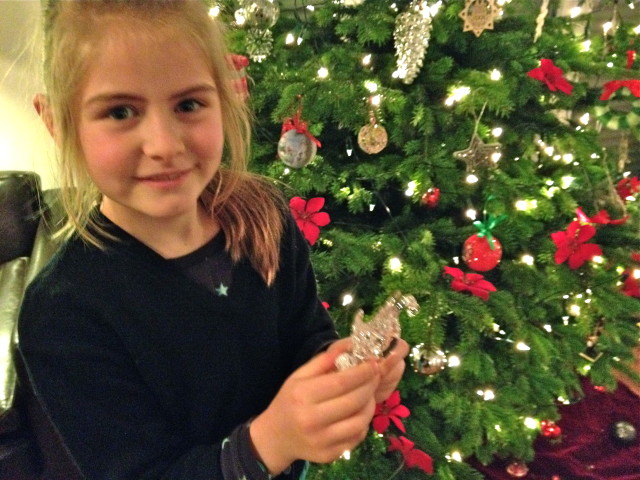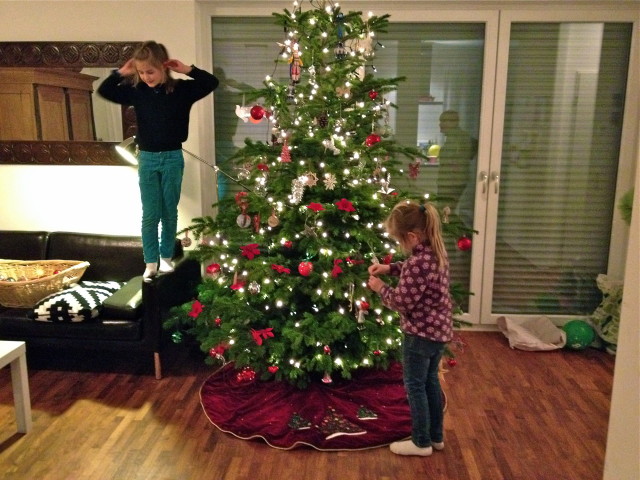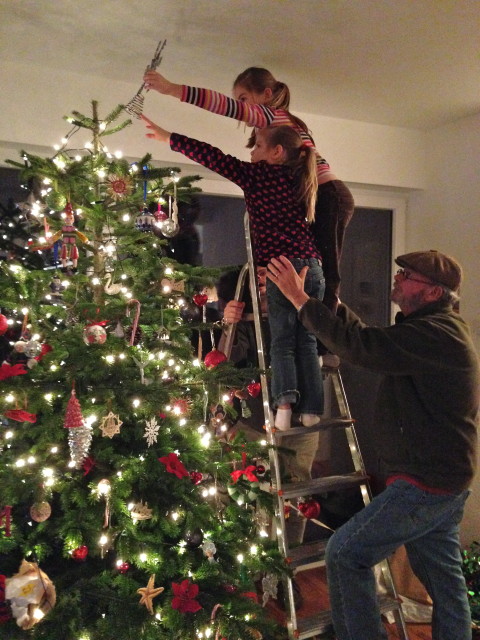 Growing up, the star on top of the tree was always the last thing to go up. My sister and I used to take turns every year. Q and K decided to do it together this year. We picked out a beautiful tree 🙂
For a more in-depth post about the Bergischer Weihnachtsmarkt im Wald, here's last year's post.