One of Quinnie's best friends is Antonia. They're in the same class at school, and desk mates. Anto (as her friends call her) really helped Quinnie a lot when we first moved here and Quinnie didn't speak, read, or write German. Quinnie caught up very fast, and that's partly due to Anto's help. They were ecstatic when I said they could finally have a sleepover now that we were finally unpacked from our move. They had a blast!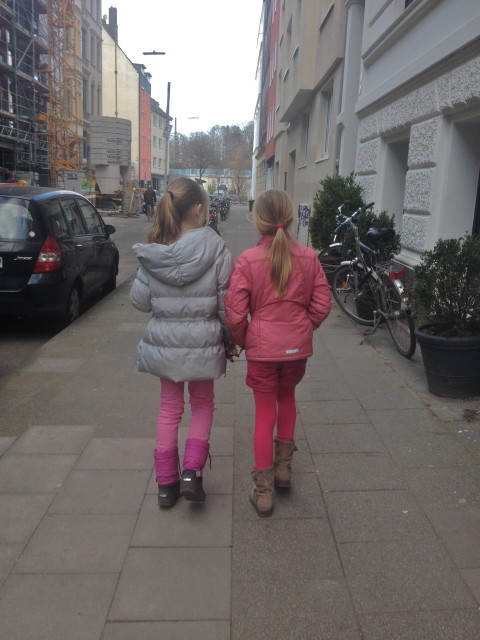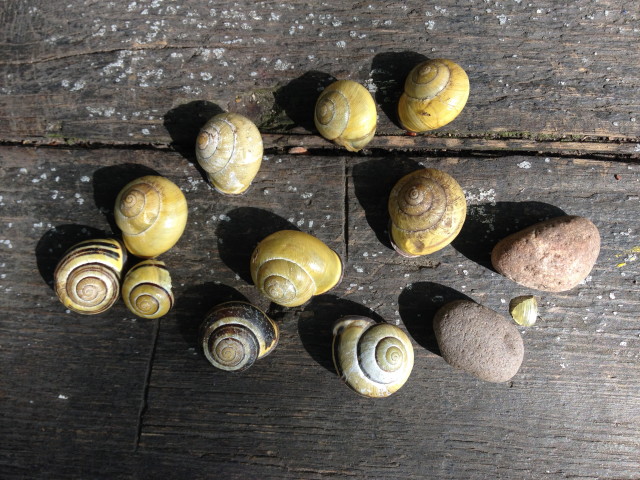 The girls found these snails outside their after school program, and were thrilled when I said they could bring them home with us.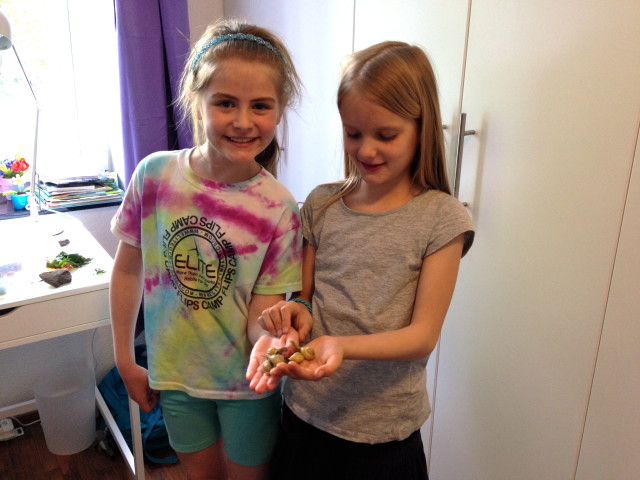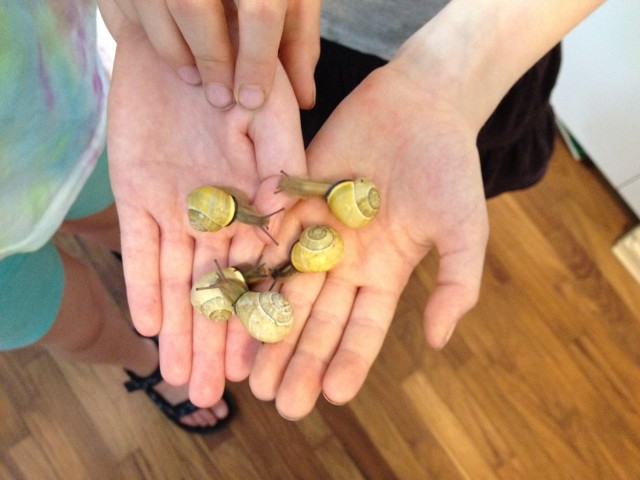 coming out of their shells!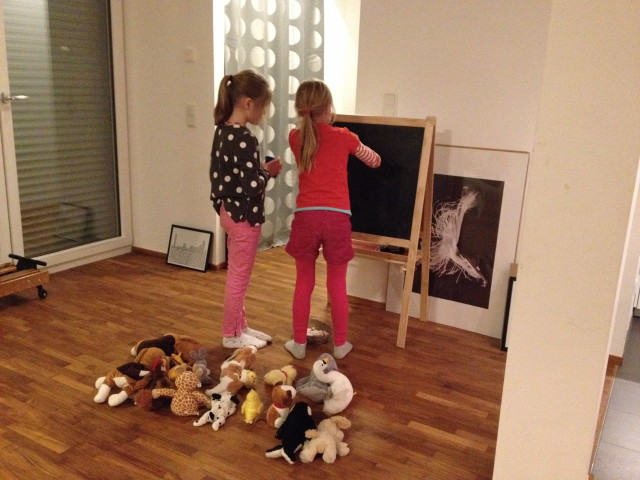 Playing "school". They were the teachers- stuffed animals were the students.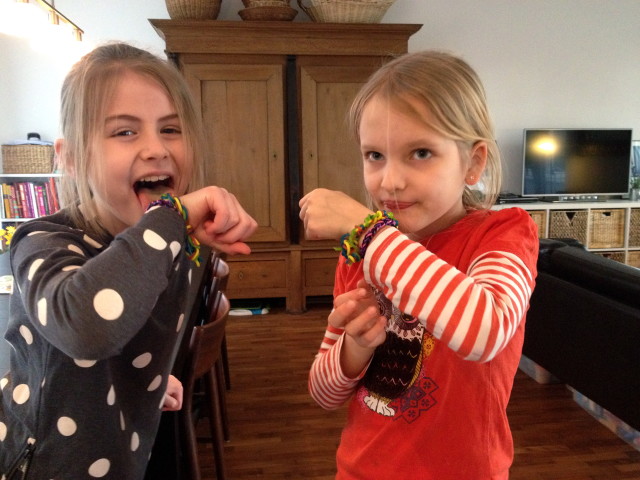 I bought them some fruit flavored licorice rope. They braided bracelets out of them (and then ate them off their wrists, of course!).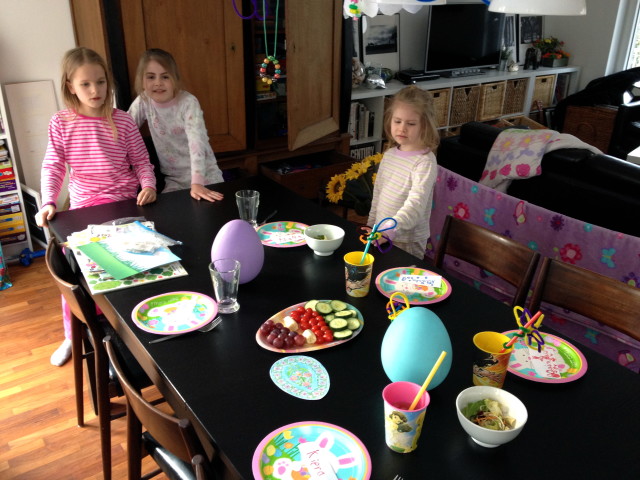 The next morning I woke up to their "surprise Easter Breakfast", complete with Easter decorations everywhere.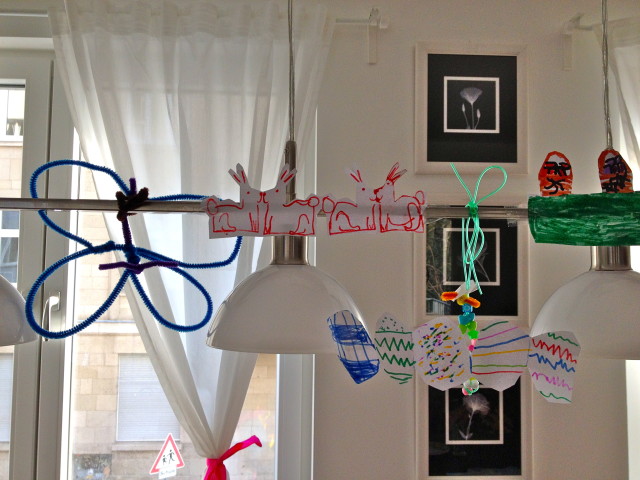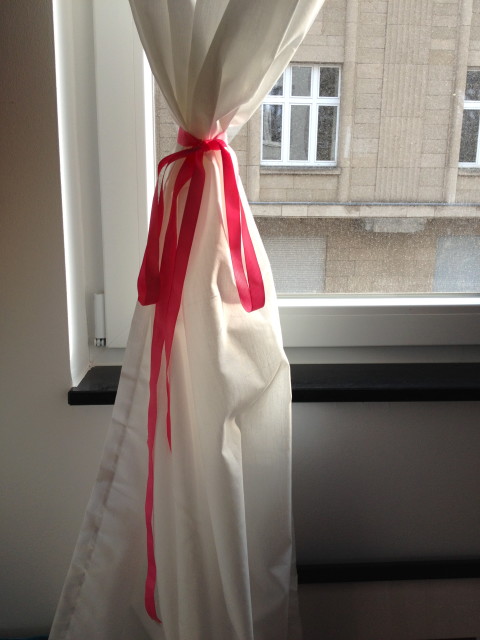 even the curtains were decorated..