We went to the Freedom Public Library many times during our vacation. It's the cutest library- just what you'd imagine a small town library should be like. Lots of activities for kids and families. Every time we went the library was bustling- the community really uses the place.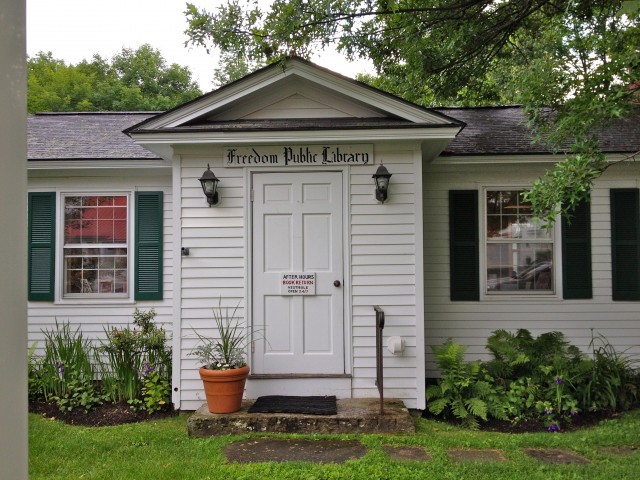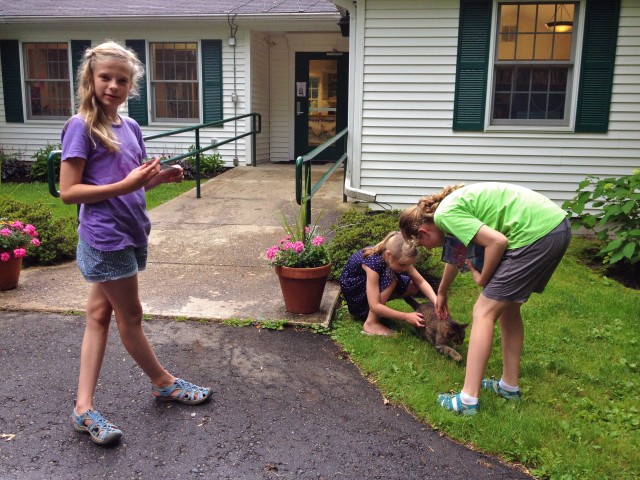 The library even has it's own cat- which the girls were thrilled about, of course! That's Quinnie with her cousins Madeline and Audrey.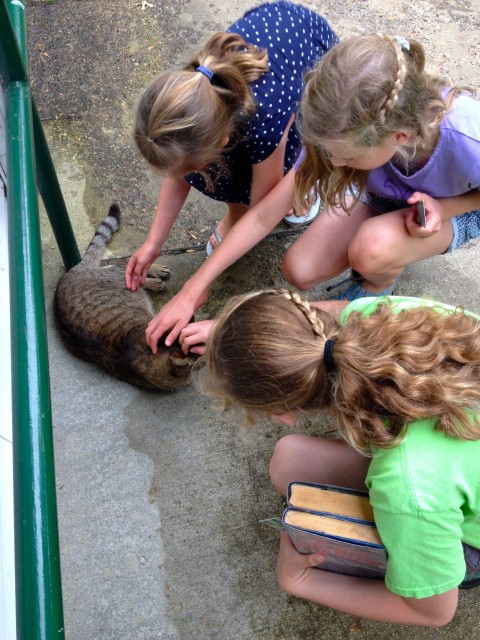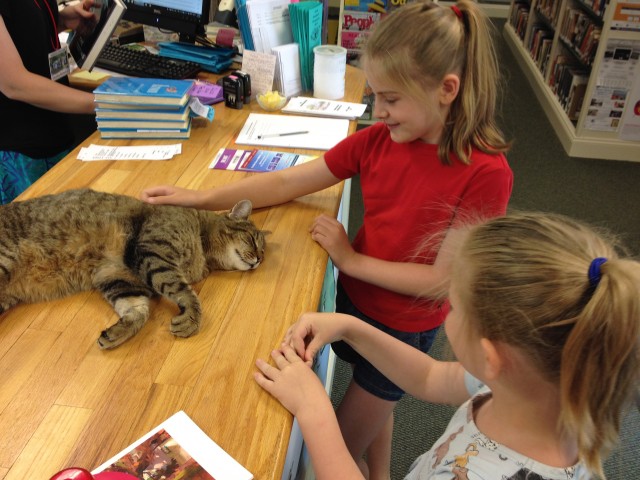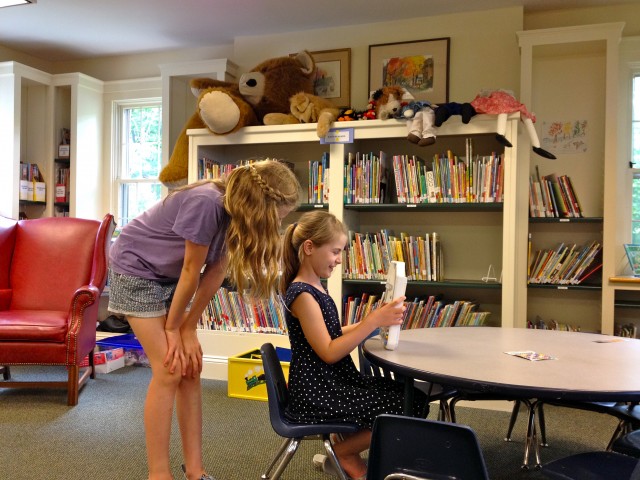 Kiera fell in love with this giant teddy bear.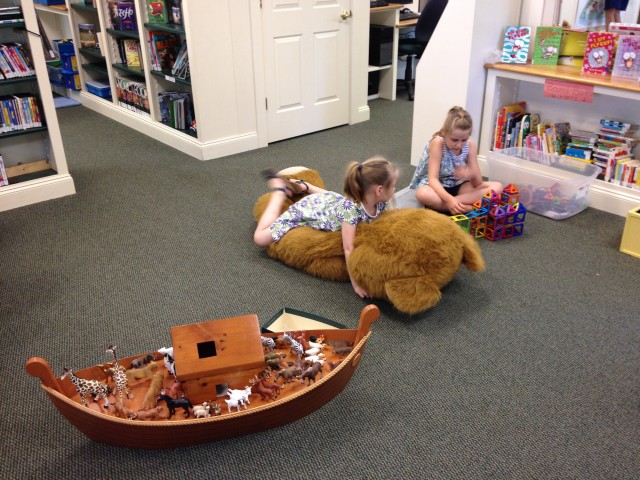 lots of cool toys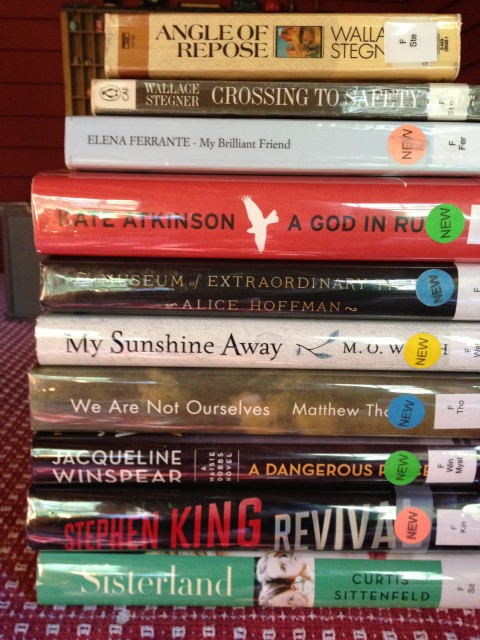 Having access to FREE books in ENGLISH was a huge treat for me, and something I don't take for granted anymore now that I live in Germany. Oh how I miss American libraries!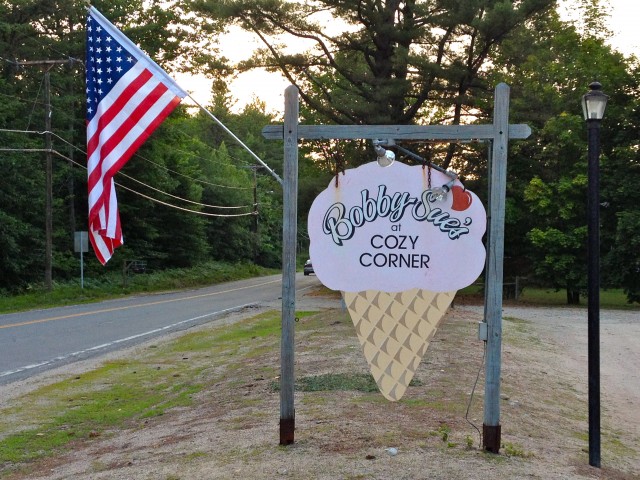 Bobby Sue's is Freedom's local homemade ice cream place. The surrounding camps/campers come here as well. This place is about a 10 minute walk from my parent's home. We walked here many nights after dinner.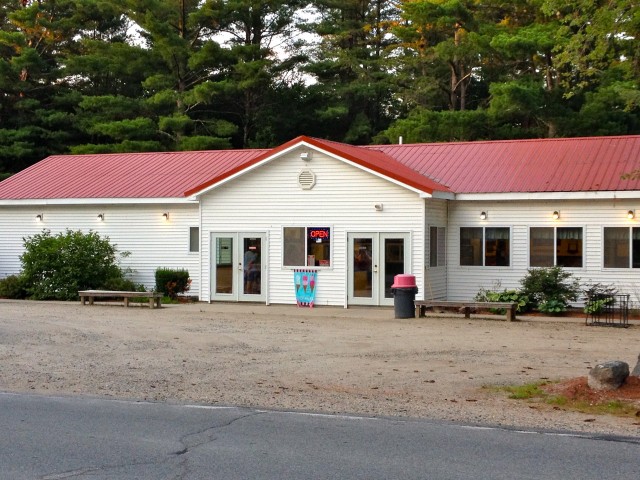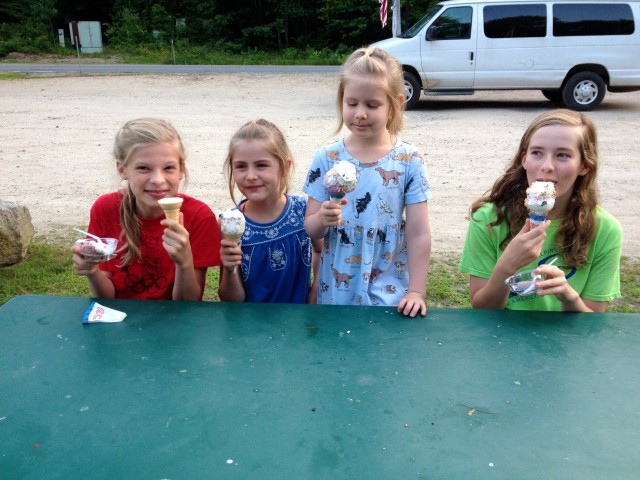 ice cream with cousins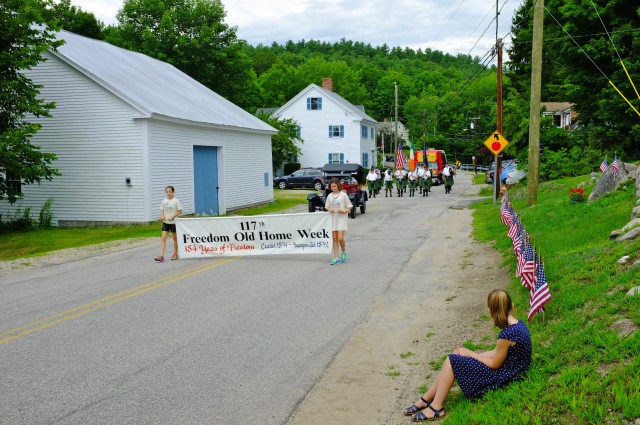 Jen invited us to the Freedom Old Home Week parade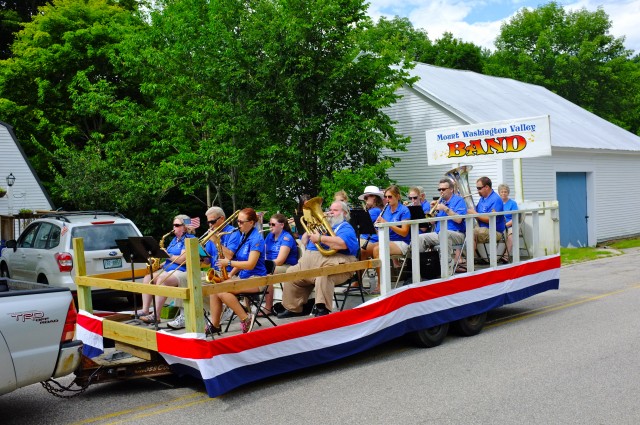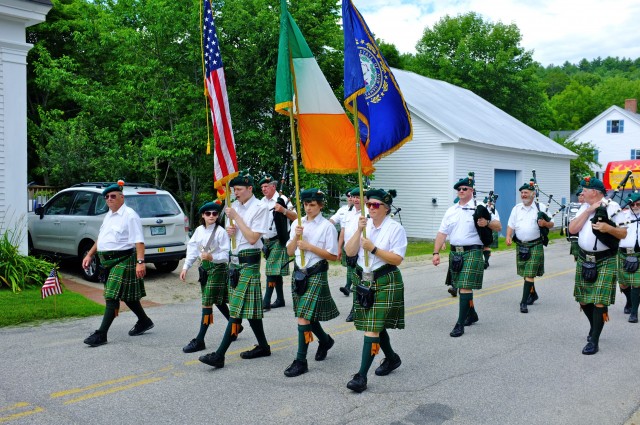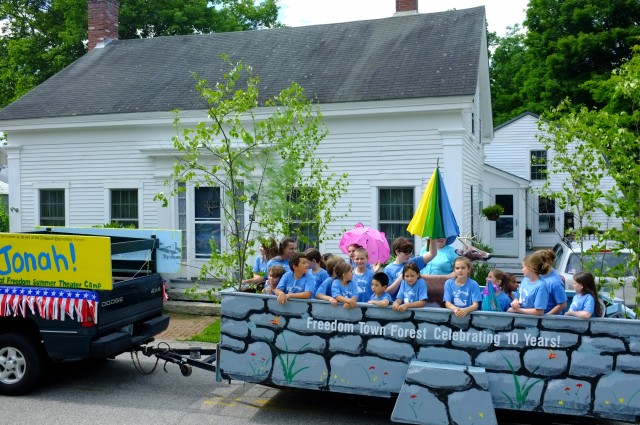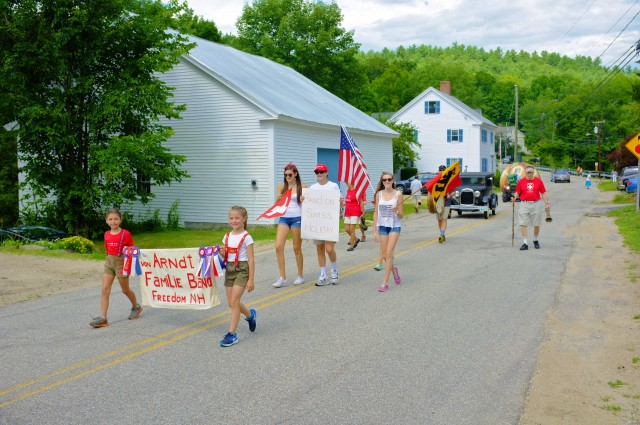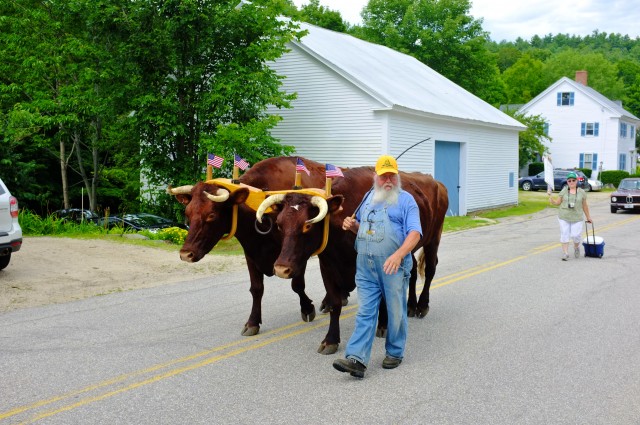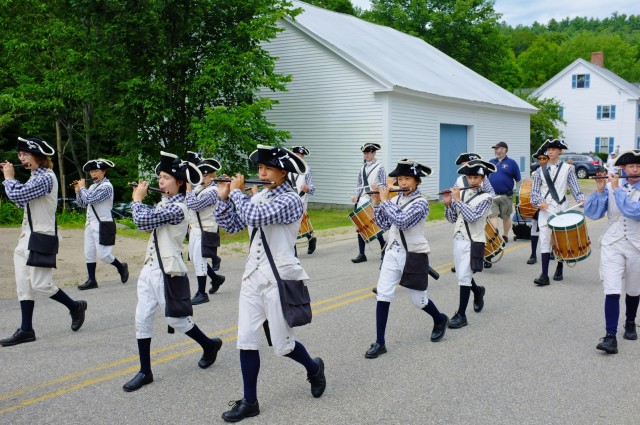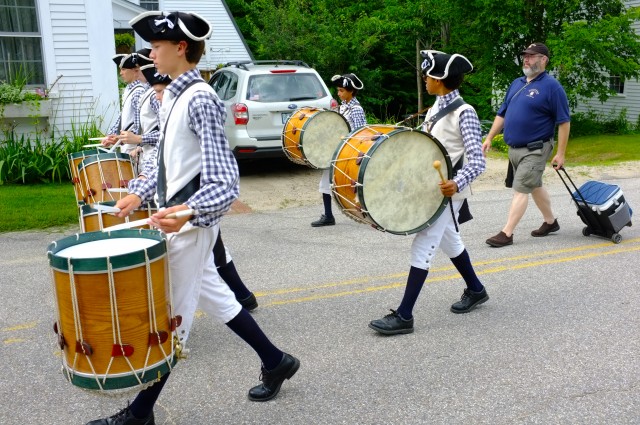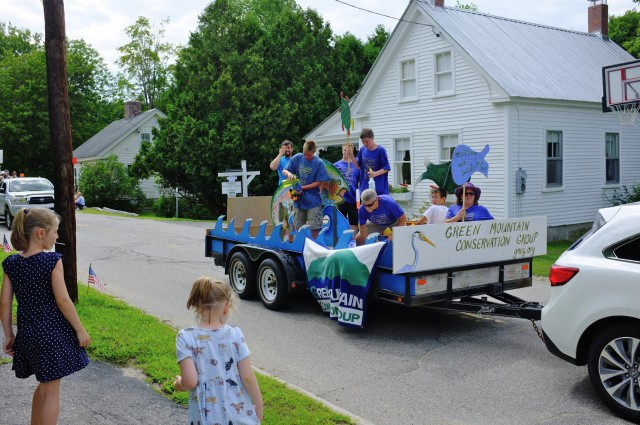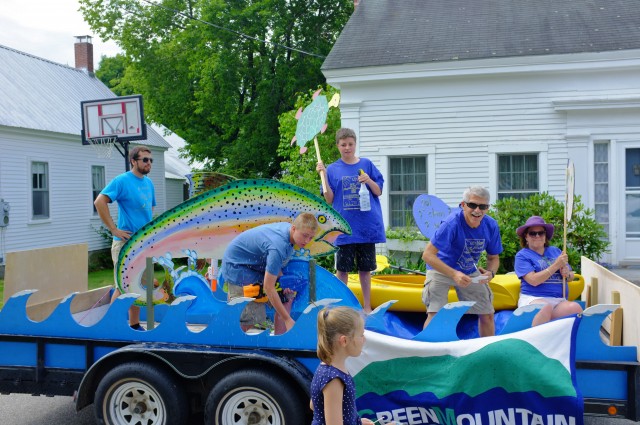 Smokey Bear!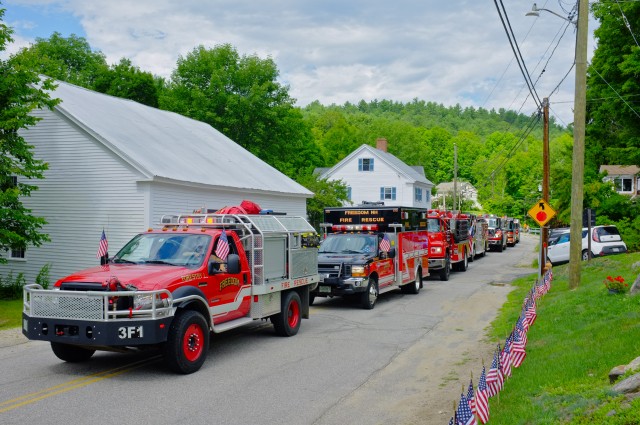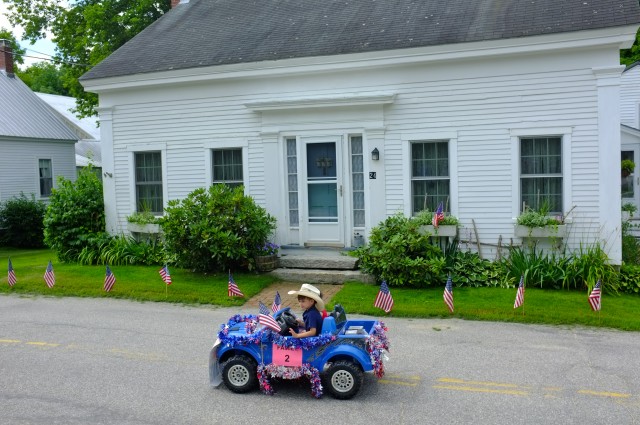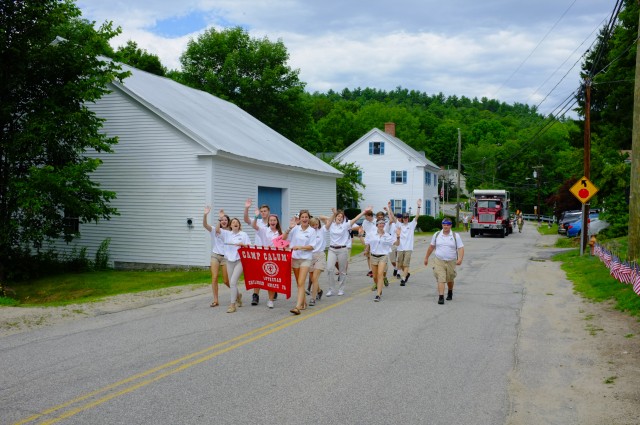 Camp Calumet represented!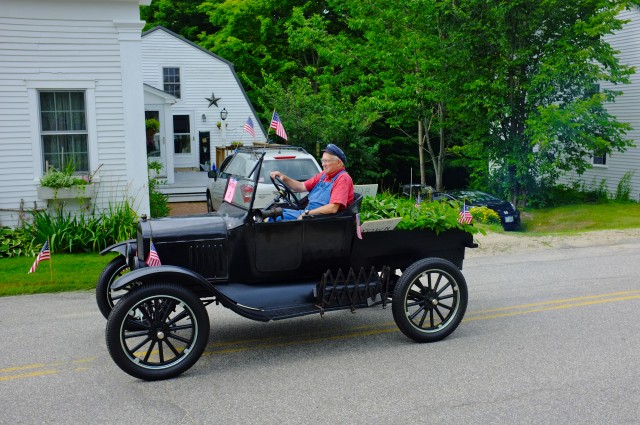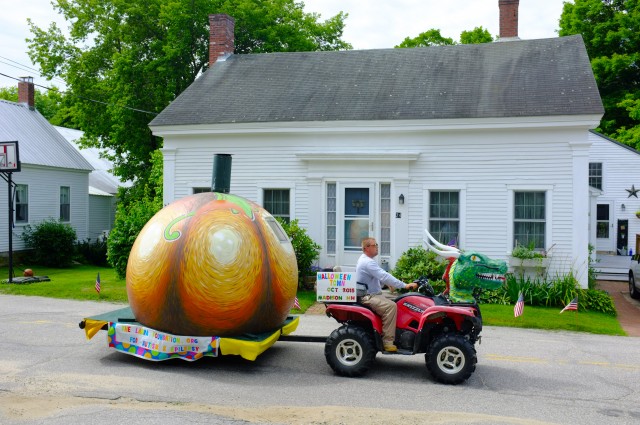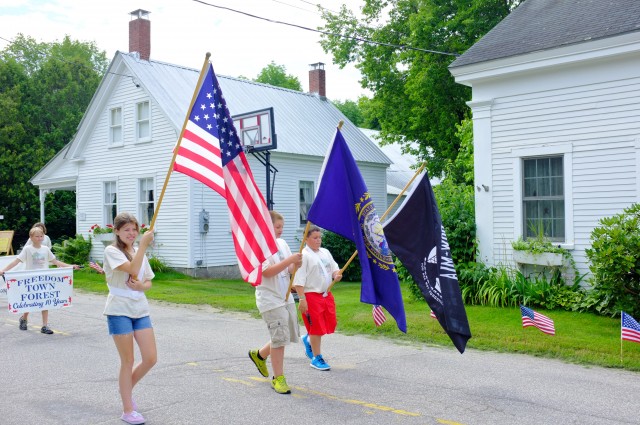 Here's a previous post on Freedom, NH…