Once we were unpacked from our October vacation in Italy, Halloween was only a few weeks away. We decided we needed a dose of Autumn and some pumpkins to carve for Halloween. We checked out a new place, Gertrudenhof. It's a farm just outside of Köln that sells pumpkins, flowers, produce and other food goods.
They also have lots of fun activities for kids- a petting zoo, rides, a big playground, a huge hayloft to climb and jump off of, pumpkin carving, etc. We had a blast, and will be coming back next year!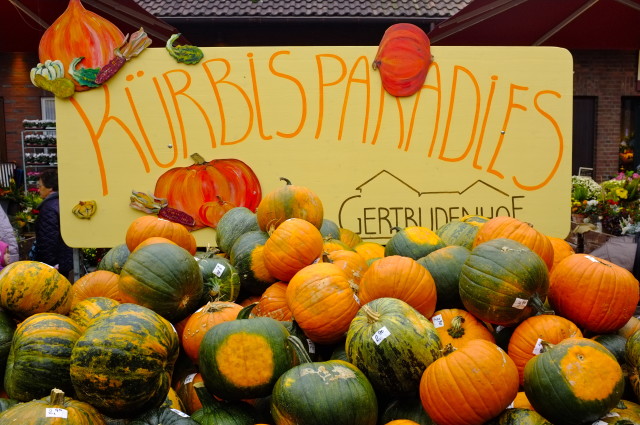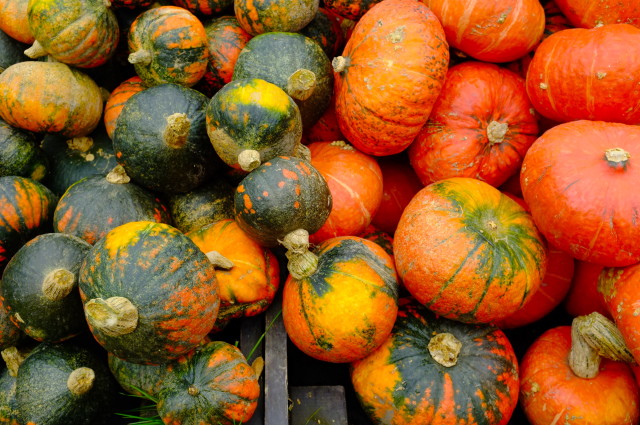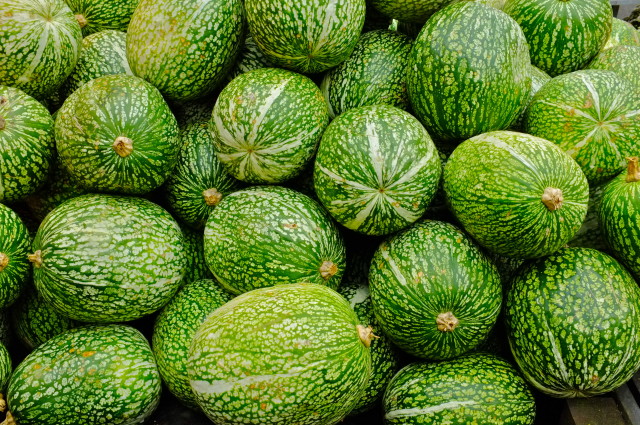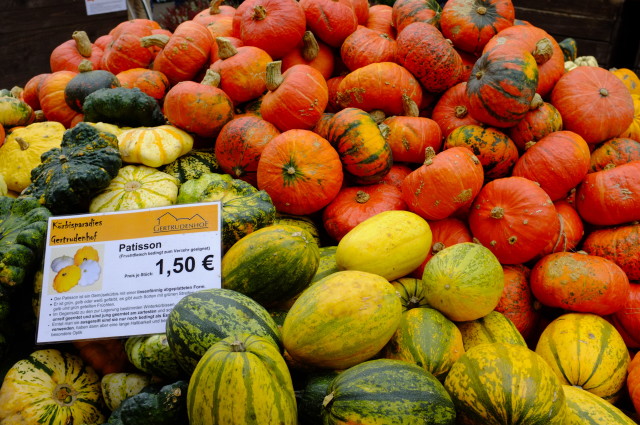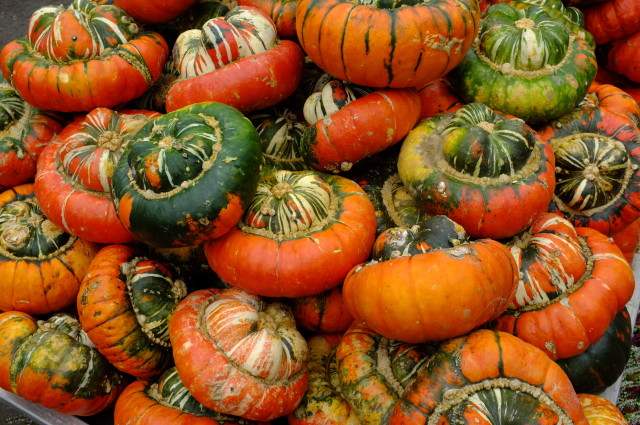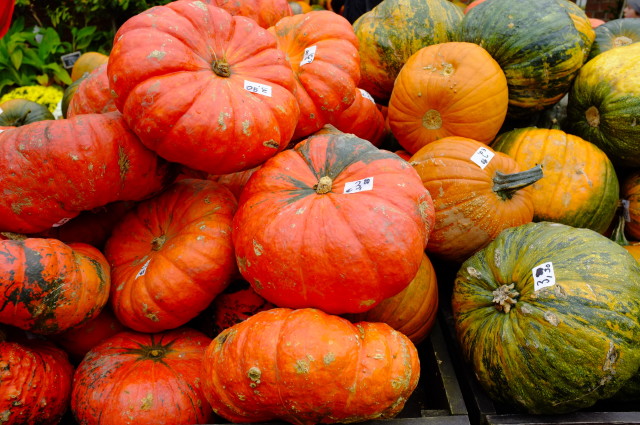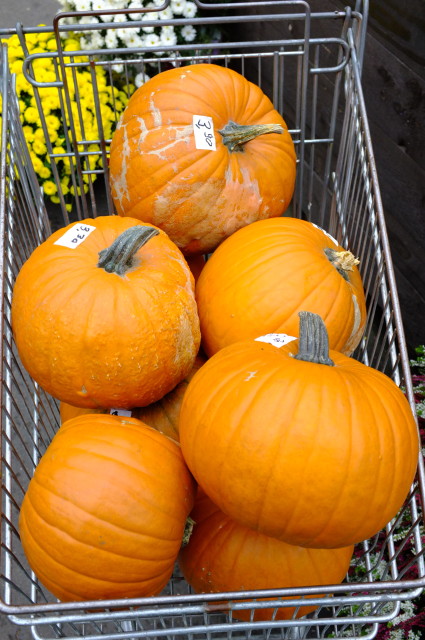 They grow different varieties of pumpkins here than what's popular in the States (for carving at least). Here are the ones that we bought (we got there later in the season so these were the best we could find). I really miss the gigantic fields of pumpkins in the States where you can wander for hours looking the perfect Halloween pumpkin.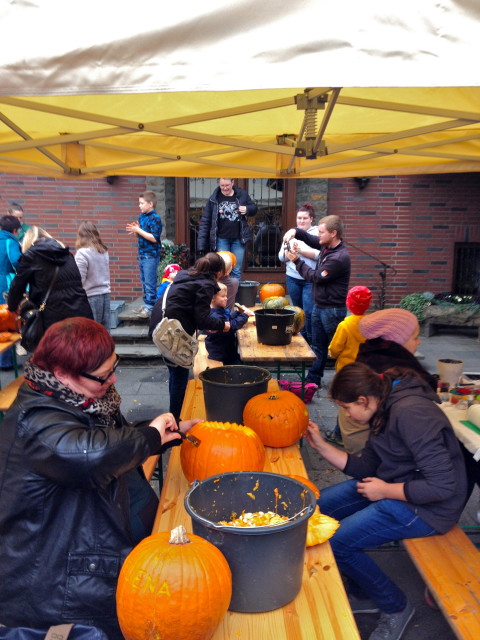 carving station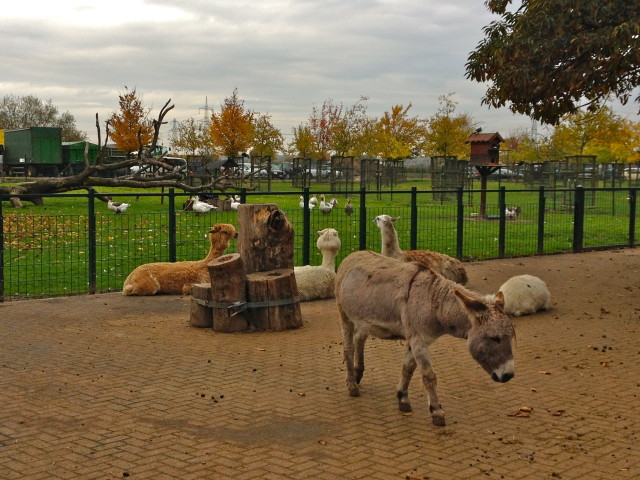 The petting zoo was a definite highlight for the girls- especially when they saw all of the chickens (below)!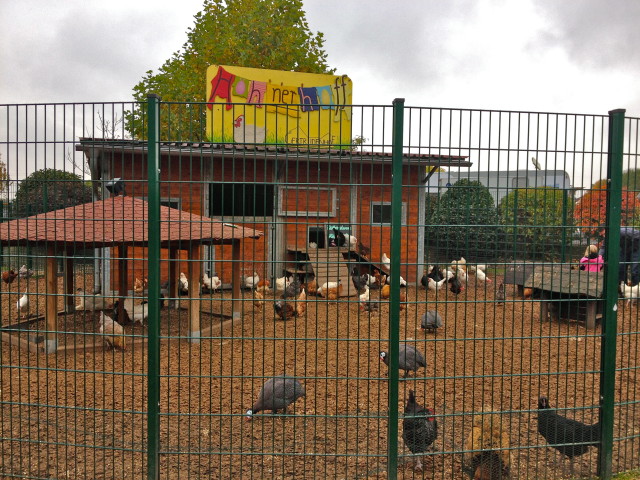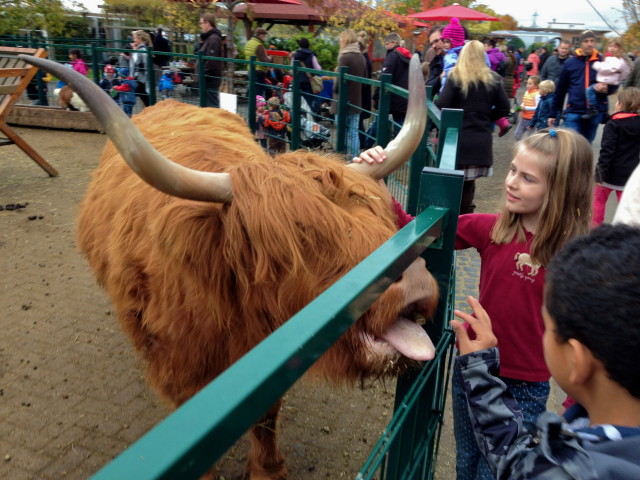 Quinnie was especially interested in feeling all the horns..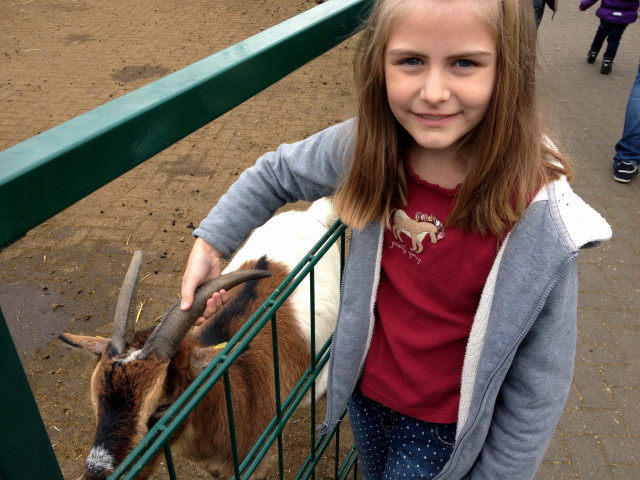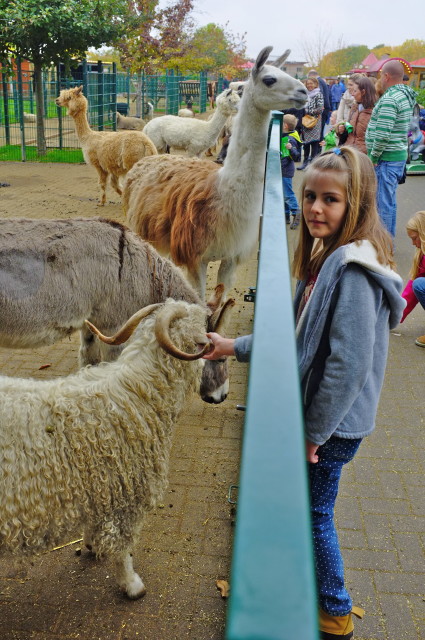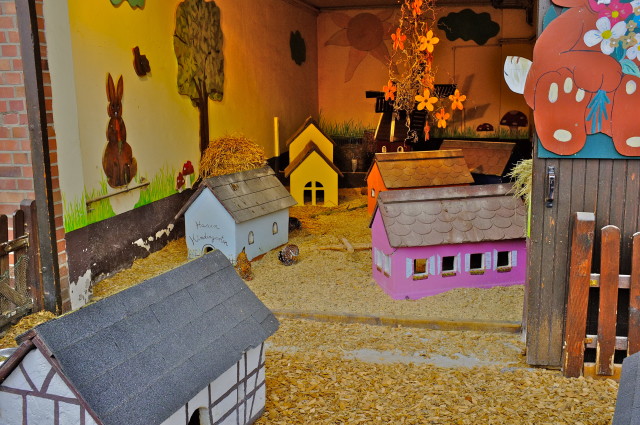 Guinea pigs and bunnies!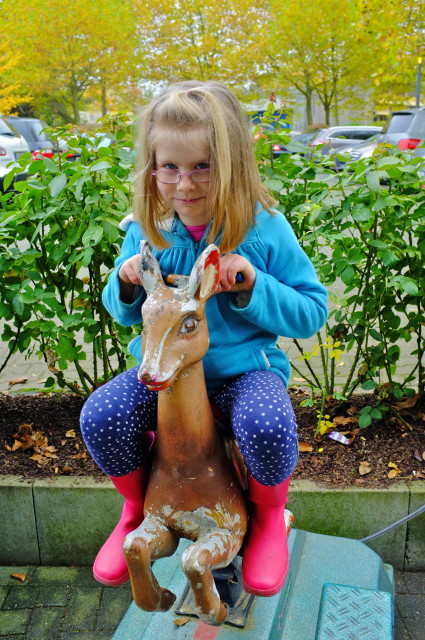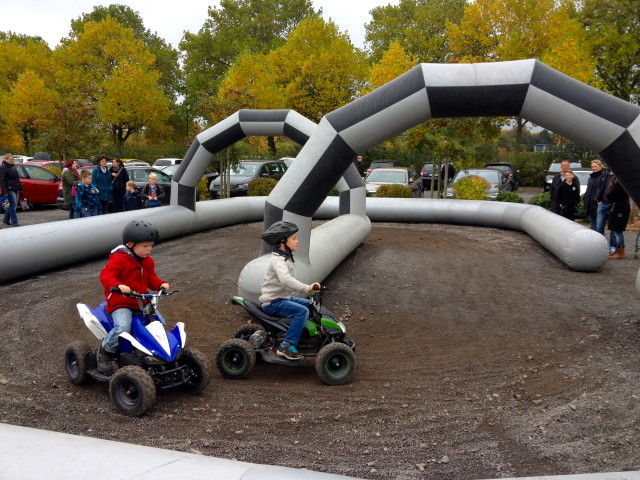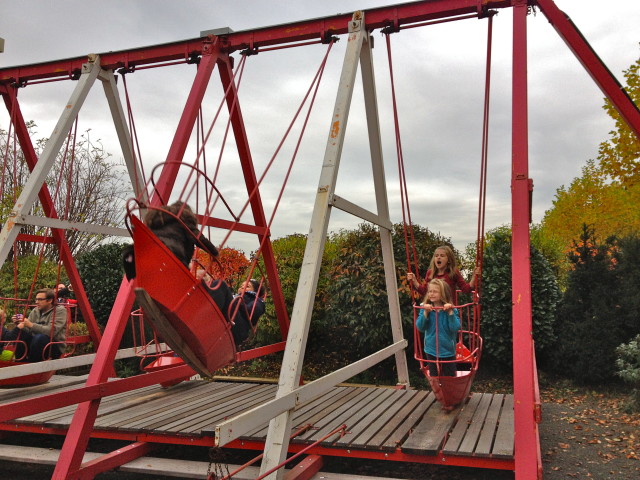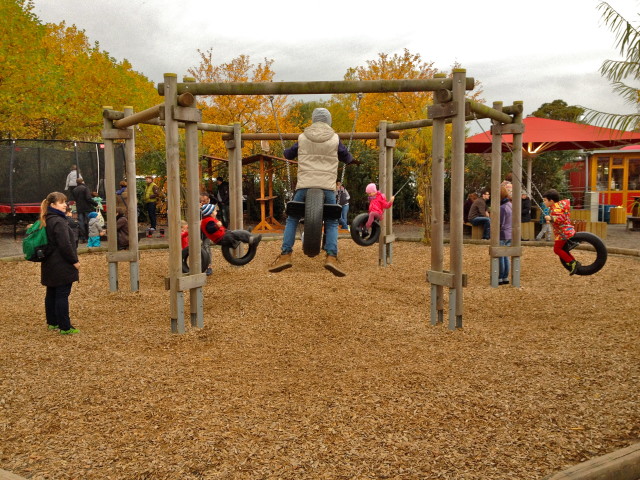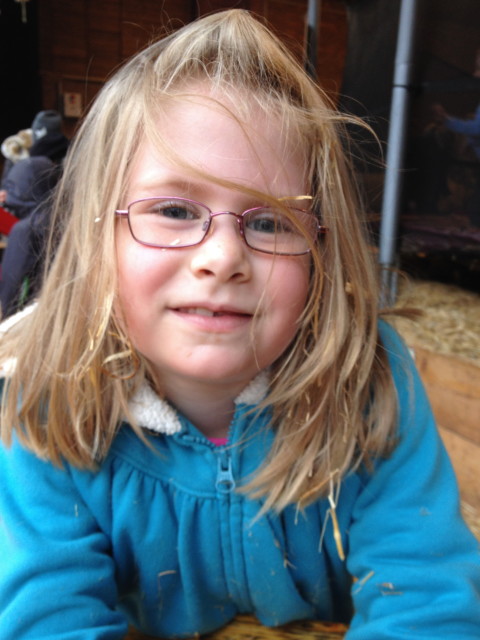 Didn't get a picture of the big hayloft, but here's a pic of Kiera after playing in it…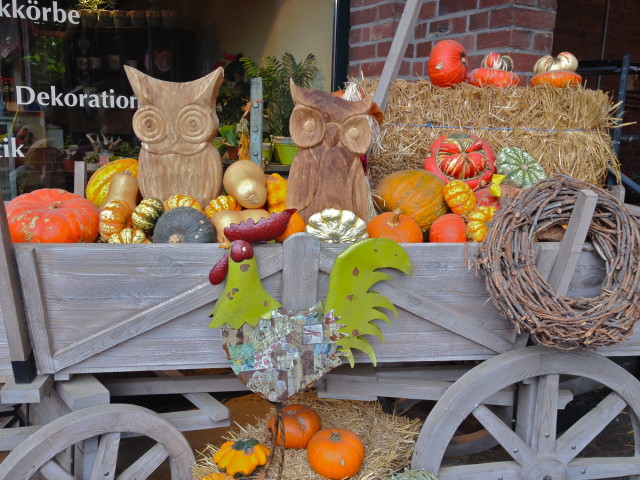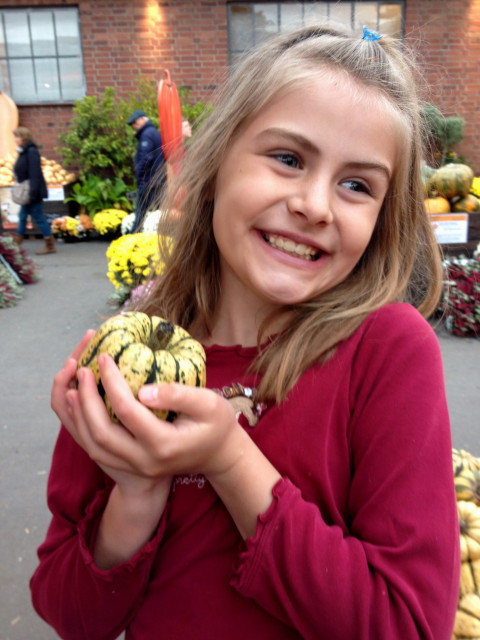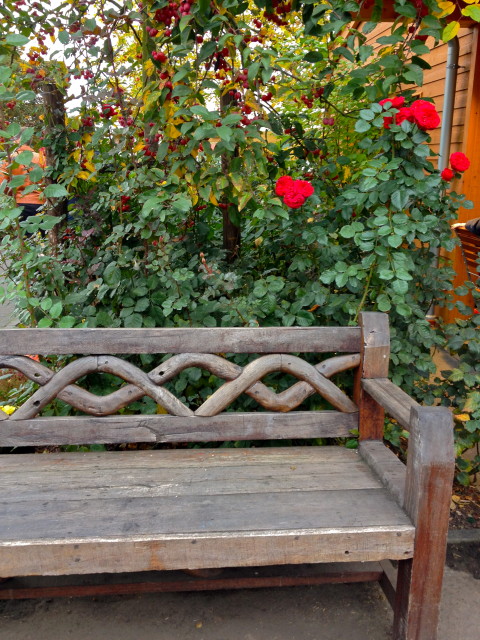 Second post on Getrudenhof coming up next!