This vacation in Italy was even more special than usual because Simon's cousin Tina and her family were there at the same time. Her kids are the same ages as our kids. Tina and Simon (and their siblings) grew up spending summers in Italy, and luckily for all of us, their parents kept their homes there.
Also, one of Simon's old friends, Olli, (that he hadn't seen in 20 years!) was vacationing there with his family at the same time. Olli and Jule's kids are around the same ages as ours as well. It worked out great! We'd all meet up at the beach almost every day, and the kids had built-in play dates!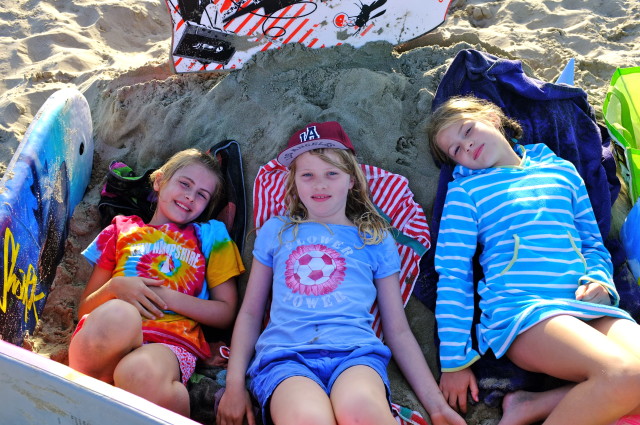 Quinnie with her 2nd cousin Elisa and new friend Lily.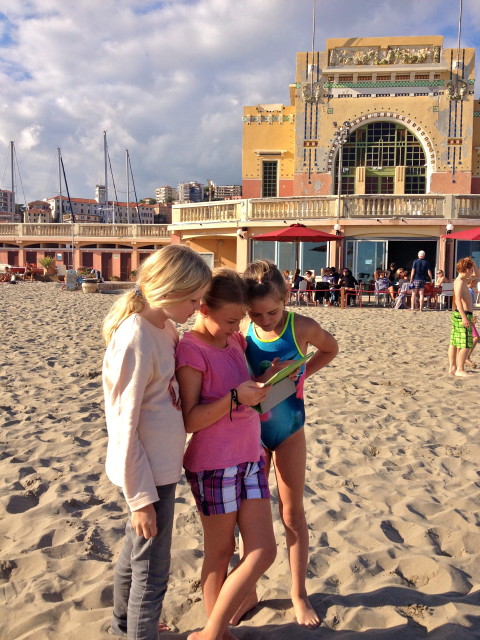 They had a blast making movies of themselves on the iPad. Behind them is the restaurant where we'd sit and drink coffee/ eat lunch/ buy gelato during the day. Super convenient.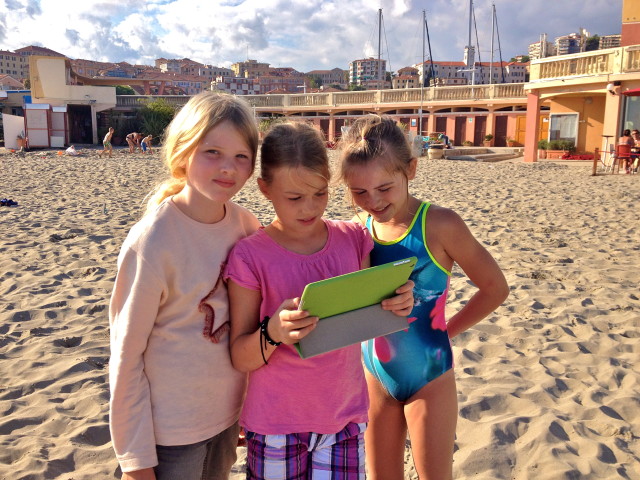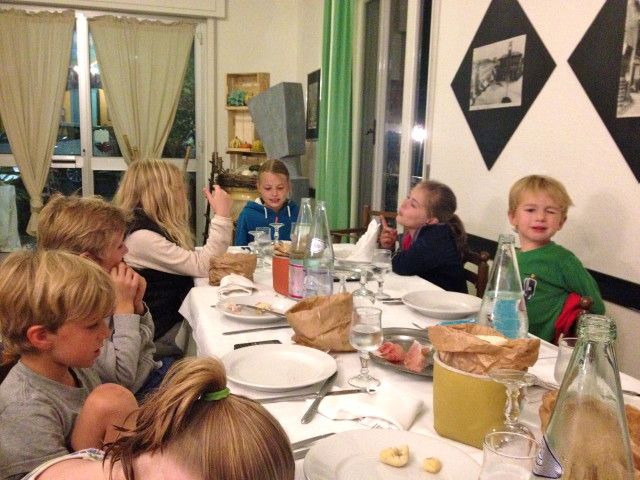 After spending the whole day at the beach we'd often all go out to dinner somewhere. Chaotic but fun!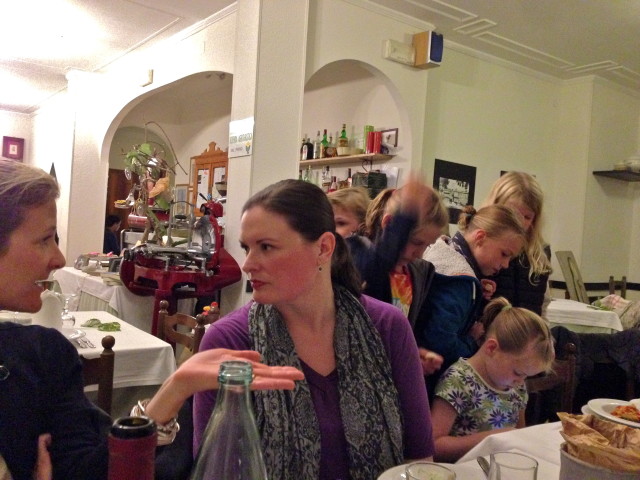 Me and Tina chatting. Look how flushed my cheeks get after even one glass of wine- it's ridiculous.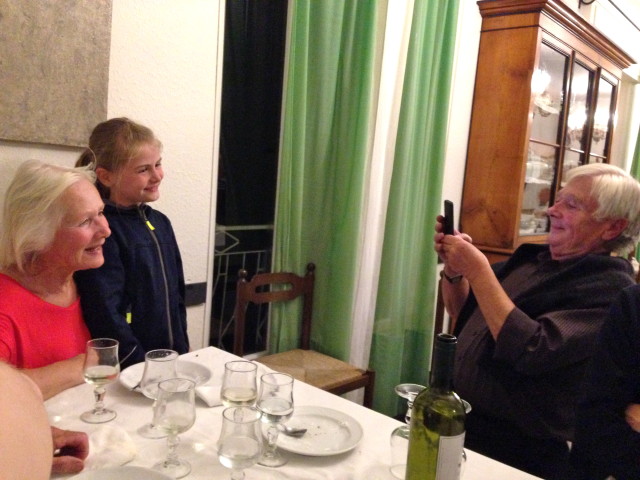 Quinnie with Opa Friedel's brother (Peter) and sister (Jenny- Tina's Mom).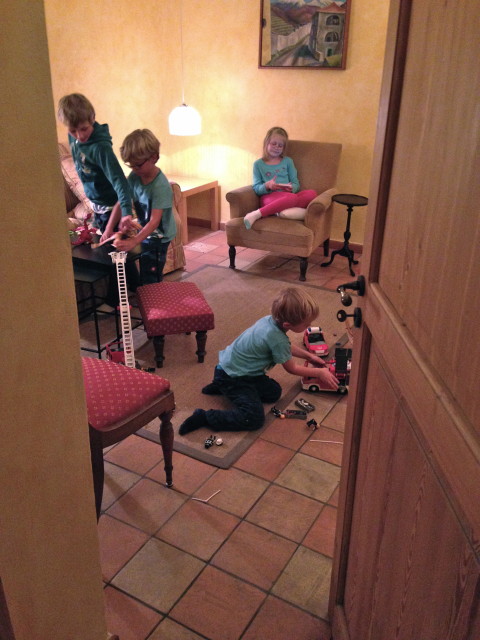 Kiera with the boys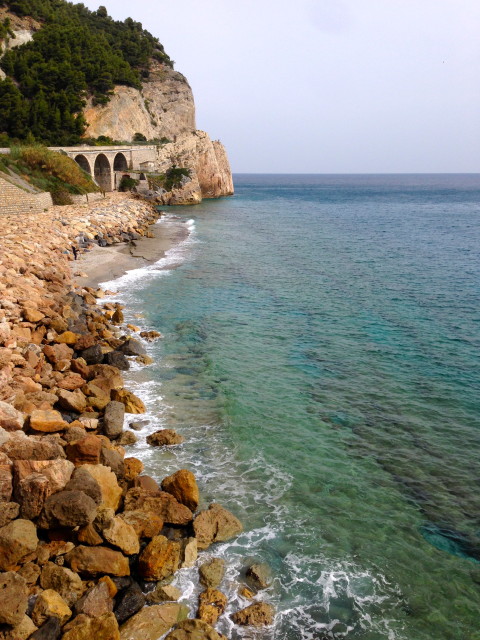 One day Simon and Quinnie met up with Olli and Jule and their kids to go rock climbing in Finale Ligure. We were near there last year visiting the Grotte di Toirano.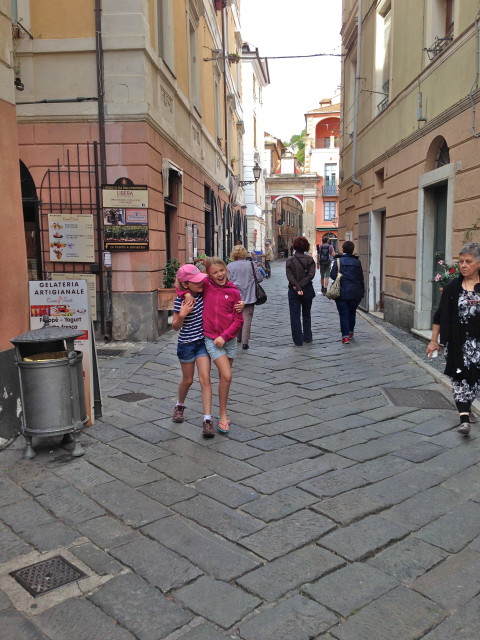 Fast friends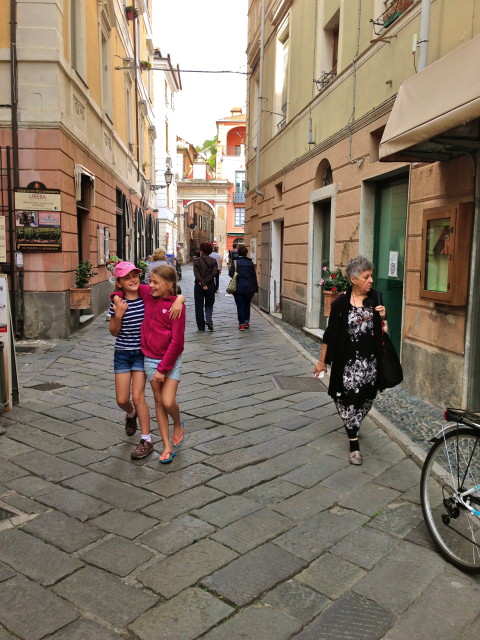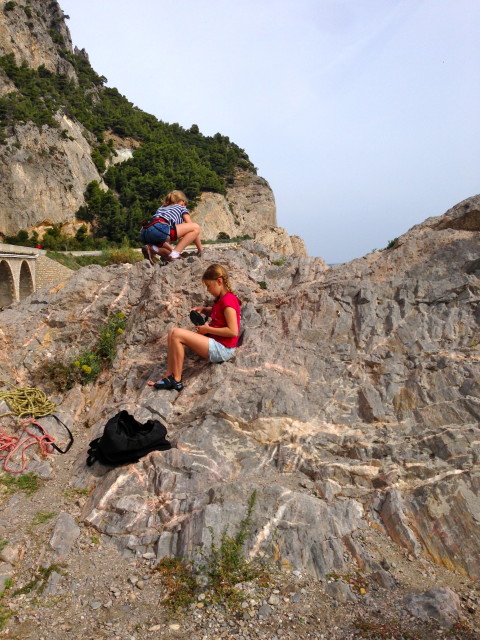 gearing up to climb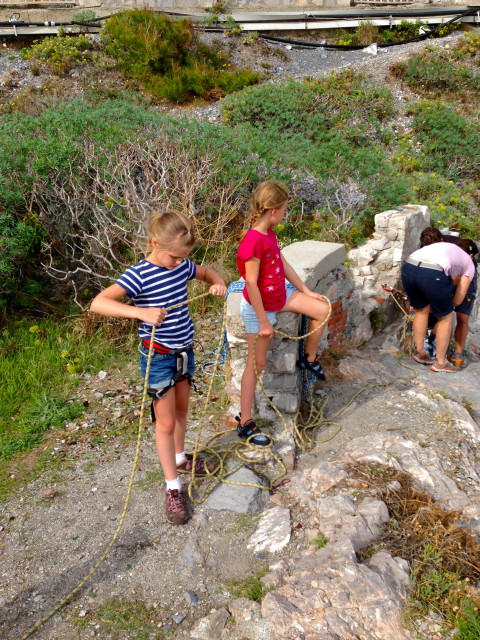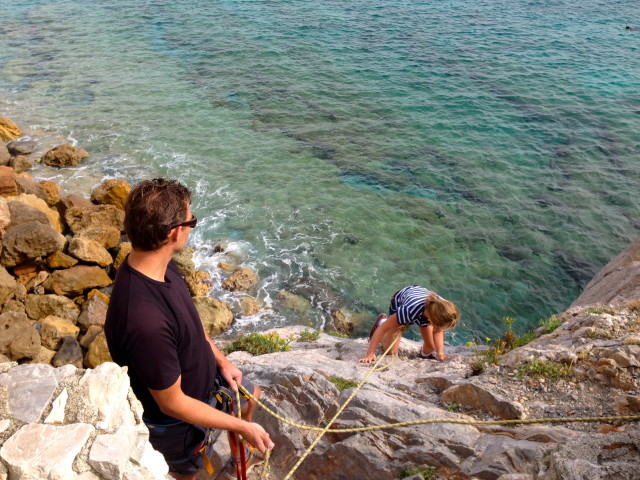 Olli and Quinnie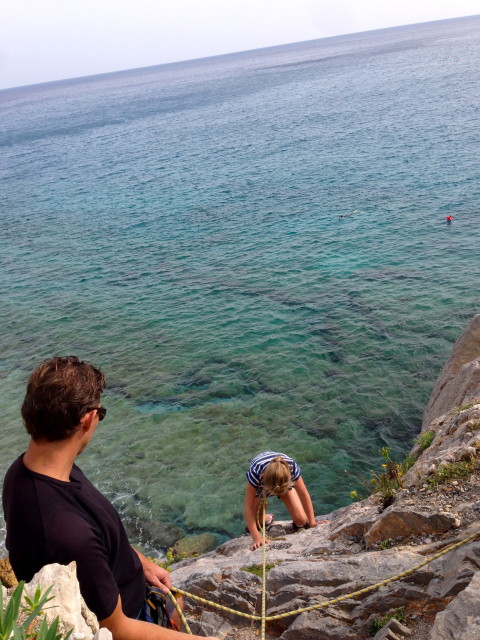 the view!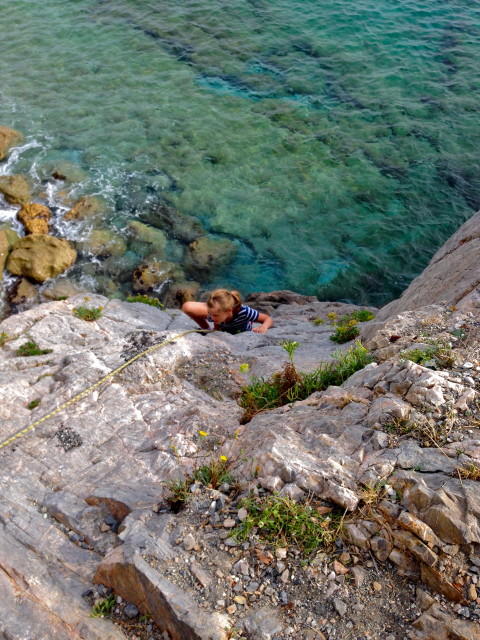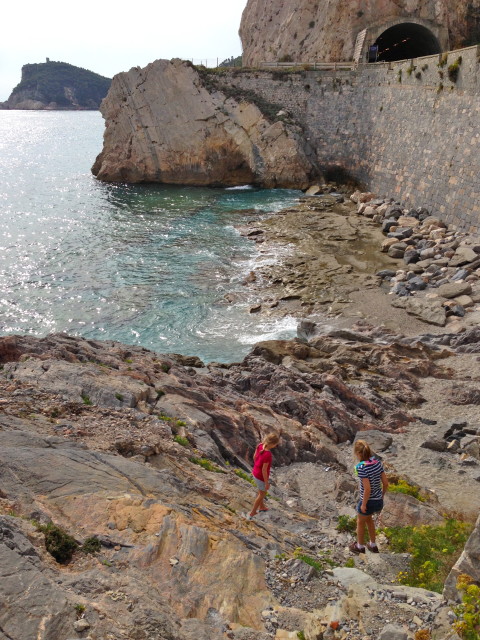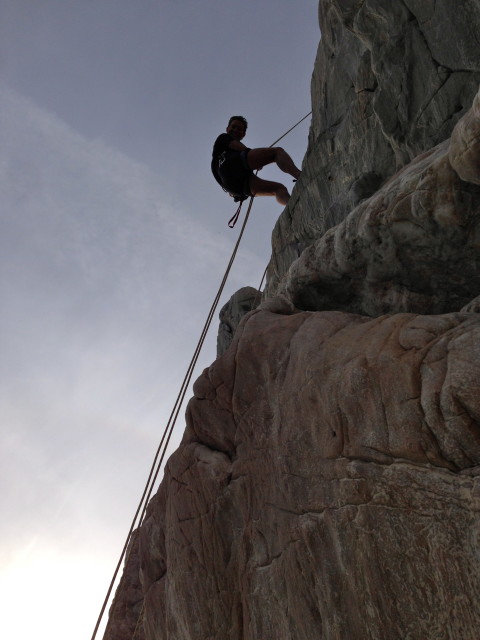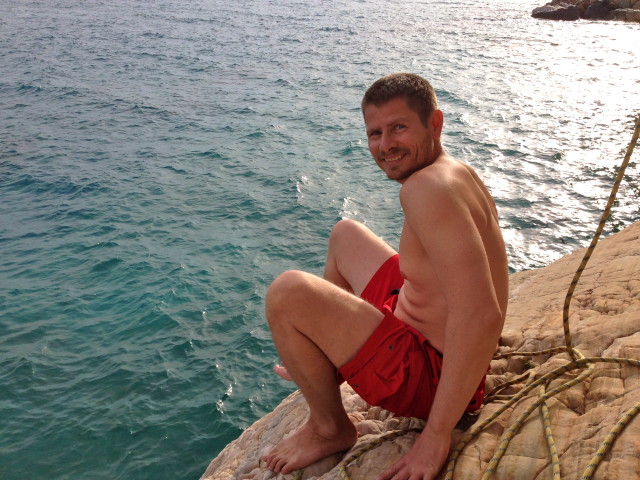 Simon thinking about jumping in…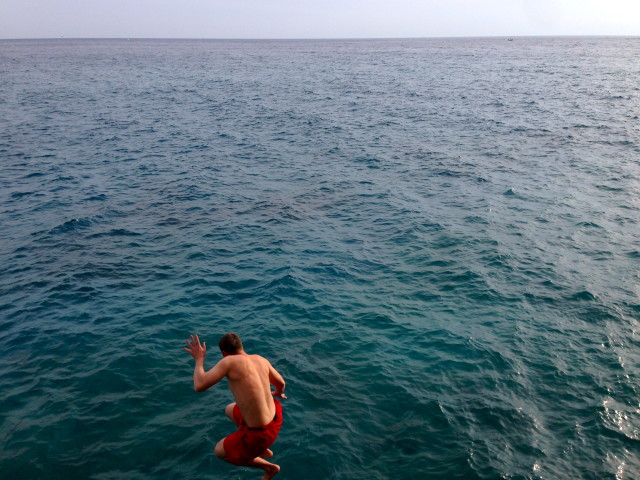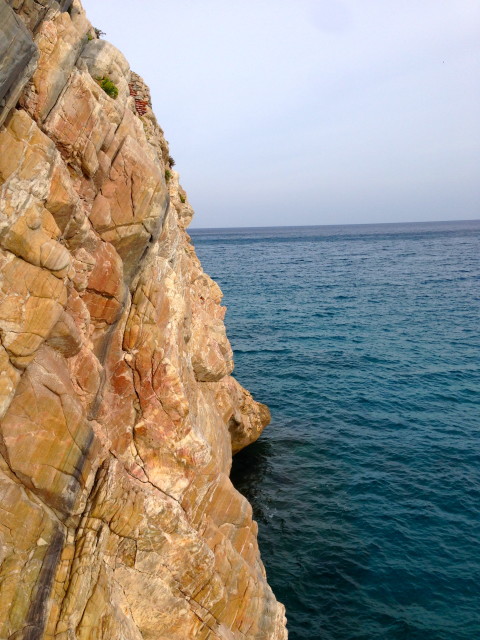 Luckily, the long drive back home to Germany was uneventful (compared to the trip there!).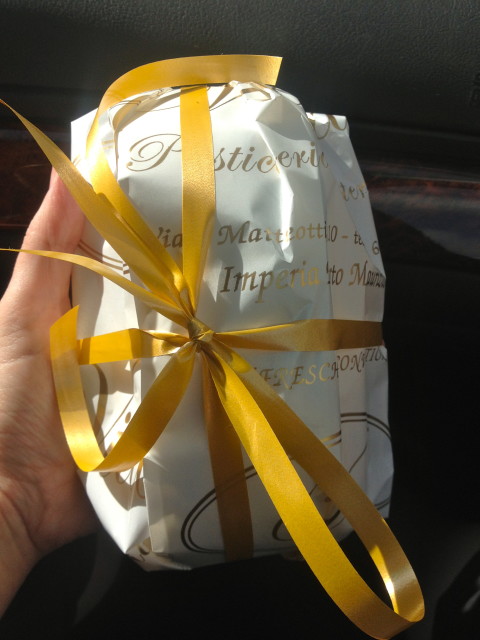 We picked up some Dolci (cannoli, etc.) for the long road trip back to Germany. We bought them at Café Vittoria in Imperia- the same place that makes our favorite gelato (that I blogged about in this post about food in Italy).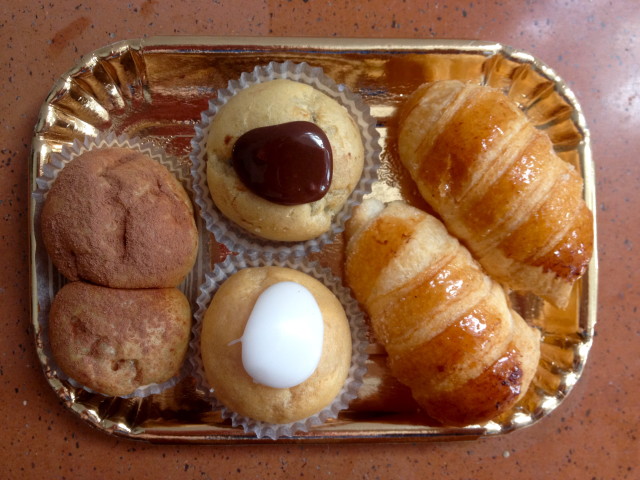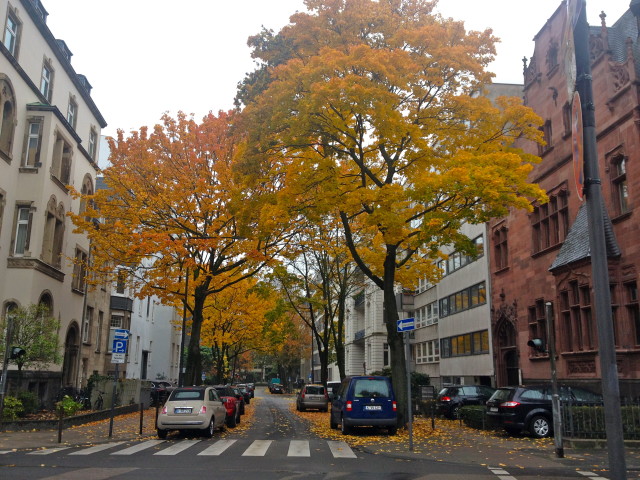 When we got back to Köln, it finally looked like Fall!