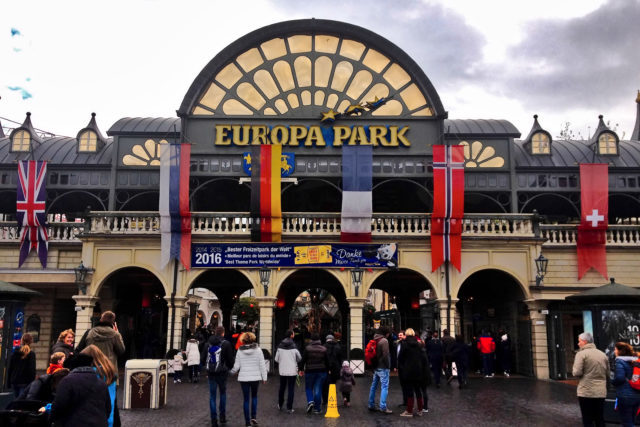 Europa Park is about halfway between Cologne and where we stay in Italy, so we figured it would be a fun place to stop for a day and break the trip up. We figured right- we had a blast! This place is probably the closest thing there is to Disneyland in Germany, only smaller and more manageable. By the end of the day, there was only a small portion of the Park that we didn't have time to see.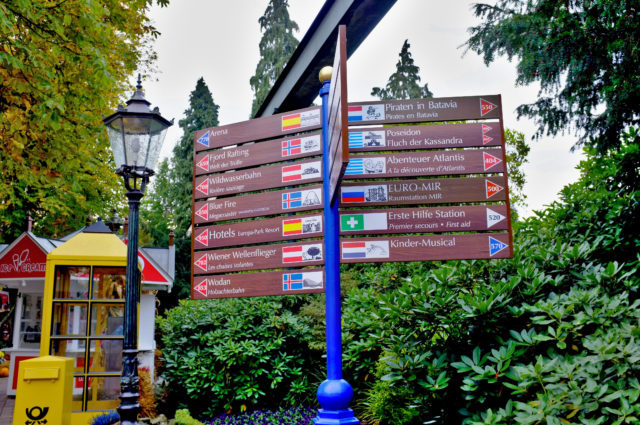 Every country in Europe has their own section of the Amusement Park (I think).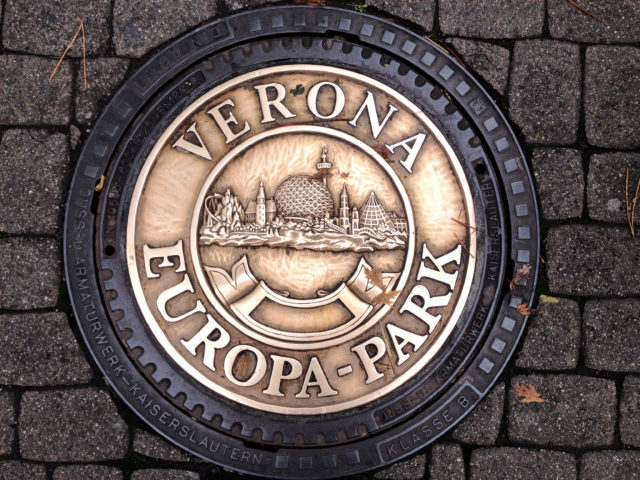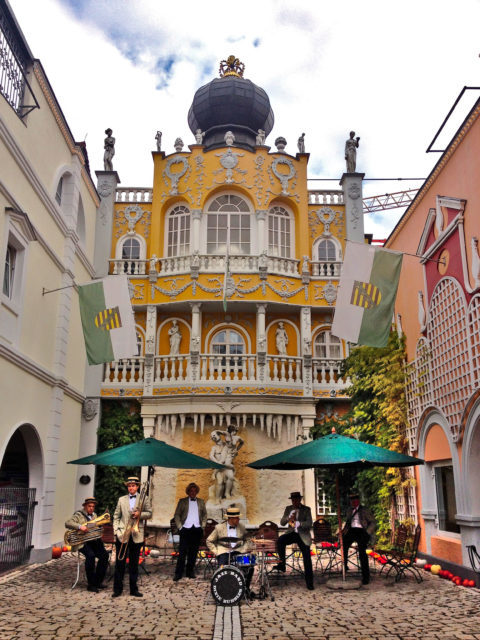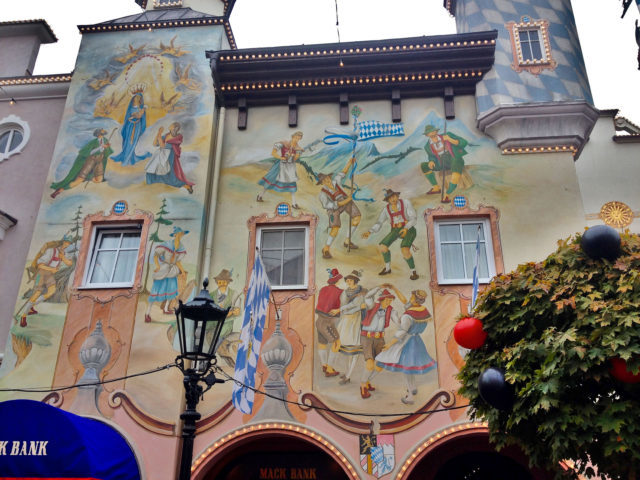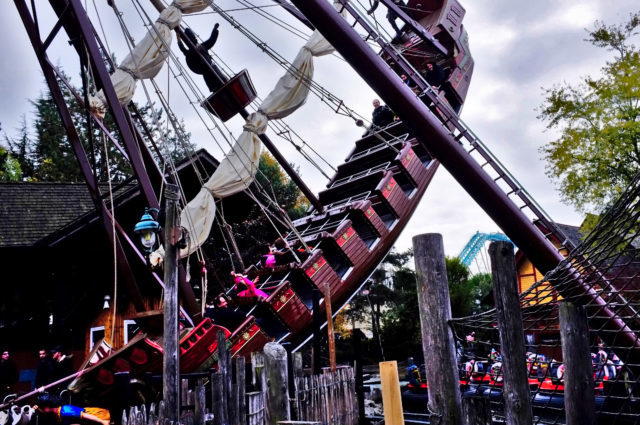 The Pirate Ship ride was a favorite..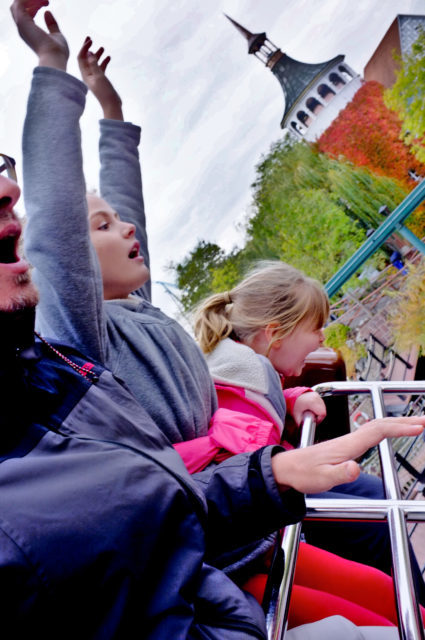 look at Kiera's face!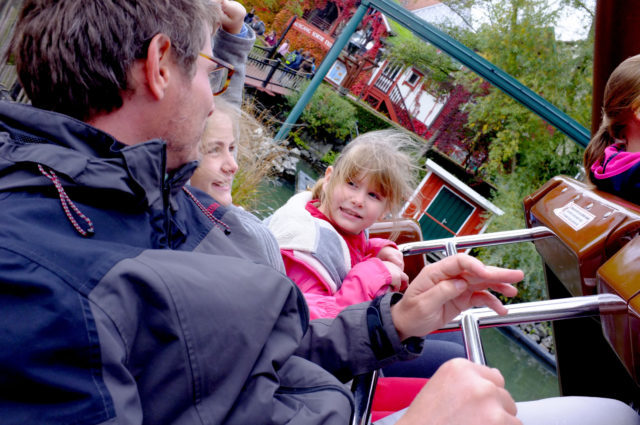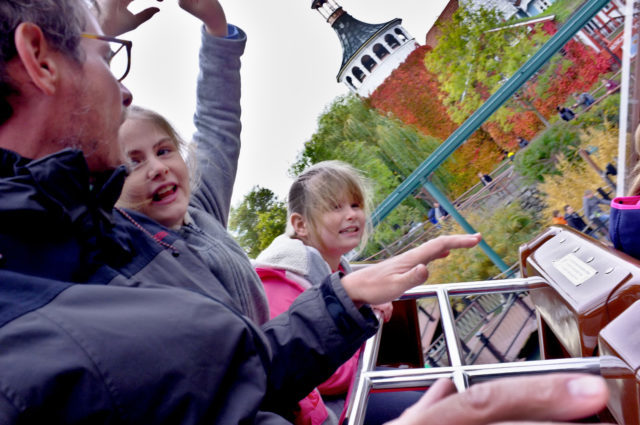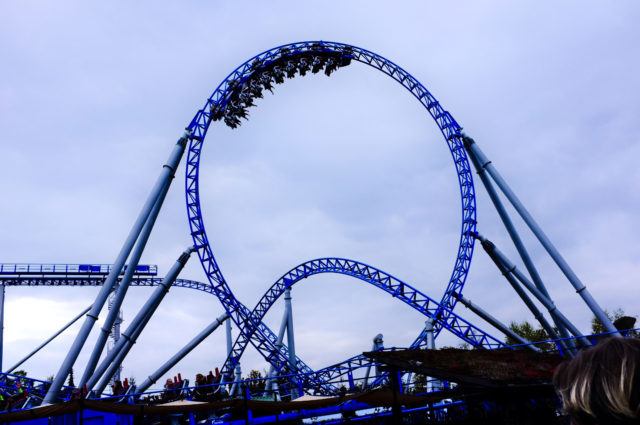 Quinnie and I went on lots of scary roller coasters like the one above. Kiera's not such a fan. We went on one that was just too much for her- she turned really pale and had a look of horror on her face. After the first steep drop she thought the ride was over, and when we told her it had only begun she barely held it together the rest of the ride. She was so brave for trying it though- it's just not her thing (at least for now- I hope it didn't scar her for life!).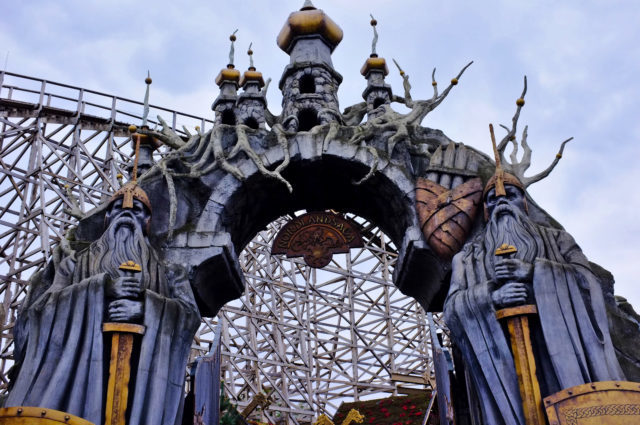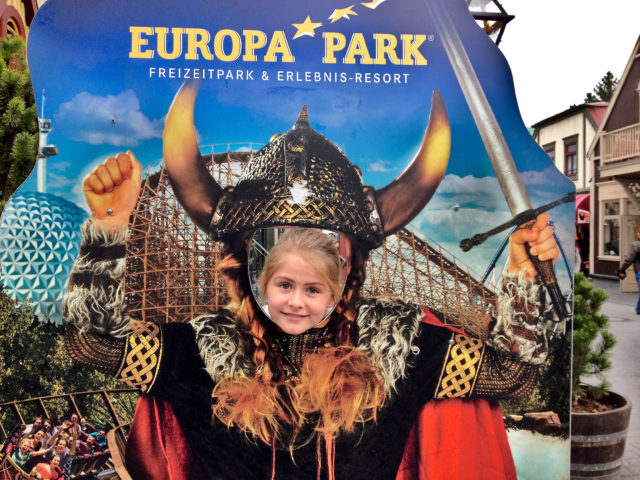 Quinnie in Norway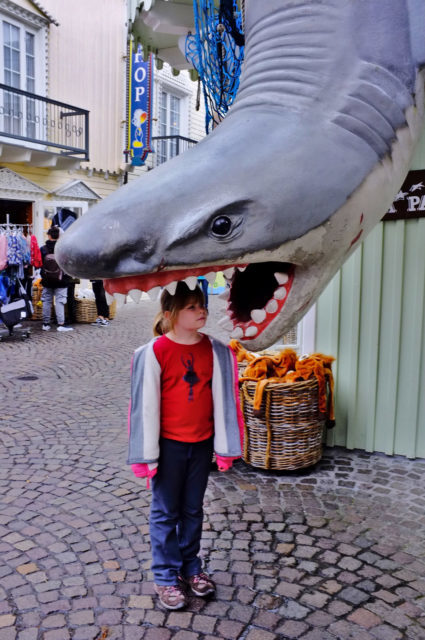 This pic doesn't look forced at all, right?
This lady on stilts was playing an angry ghost bride, I think. She was actually kind of scary- she was walking around hitting random people over the head with her bouquet.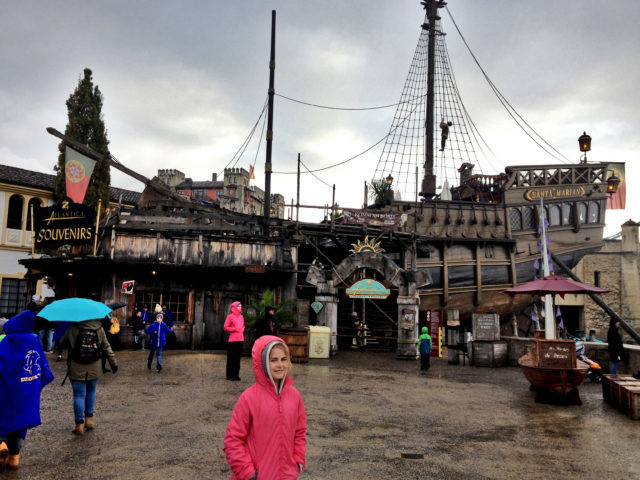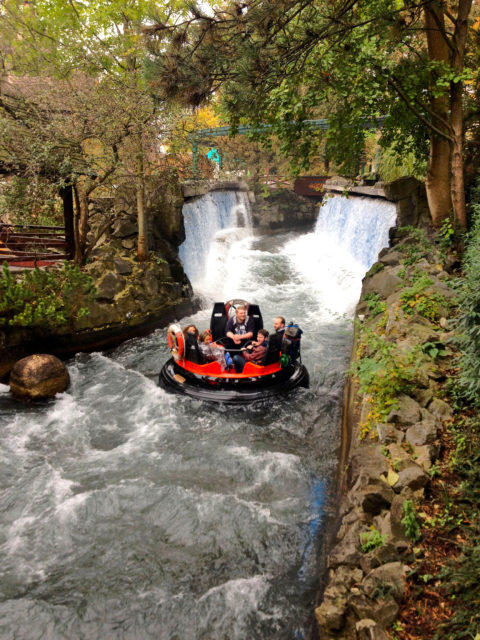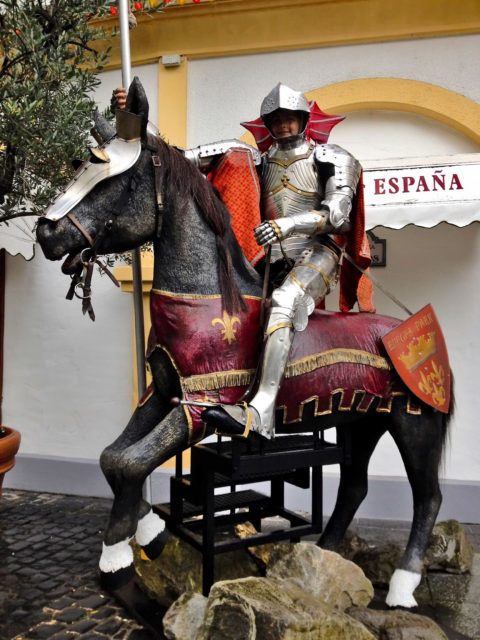 Quinnie in Spain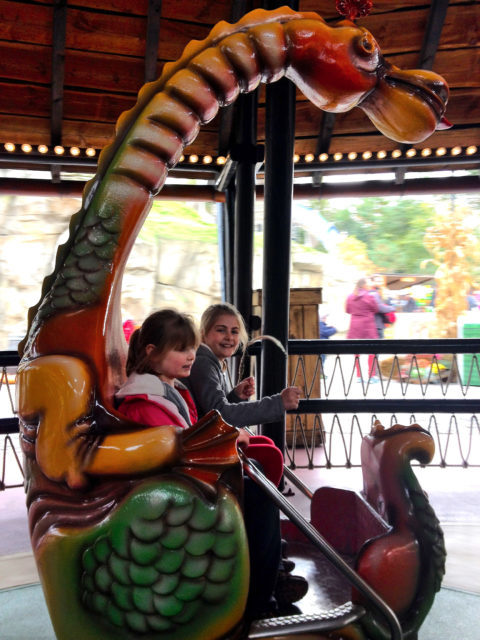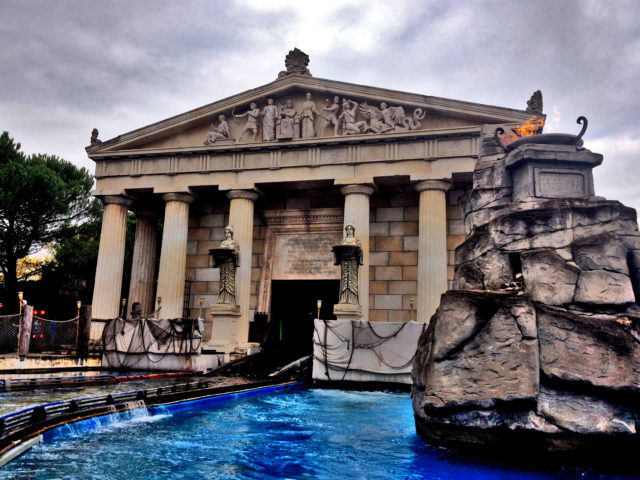 Greece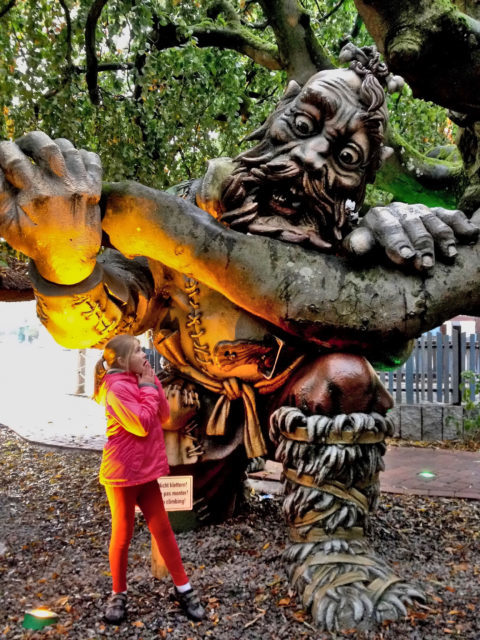 I love this photo of Q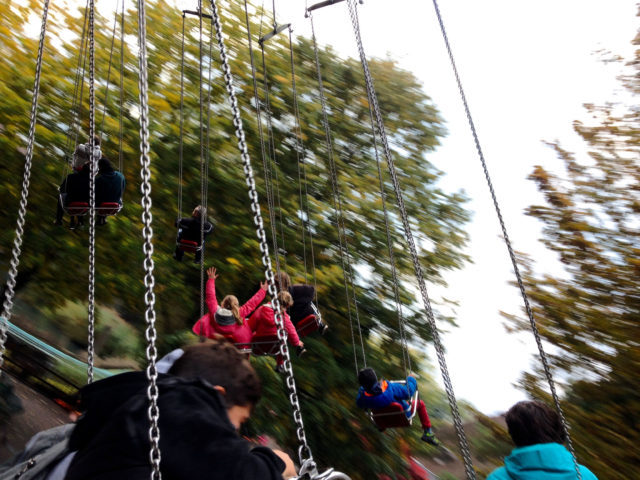 the girls loved this ride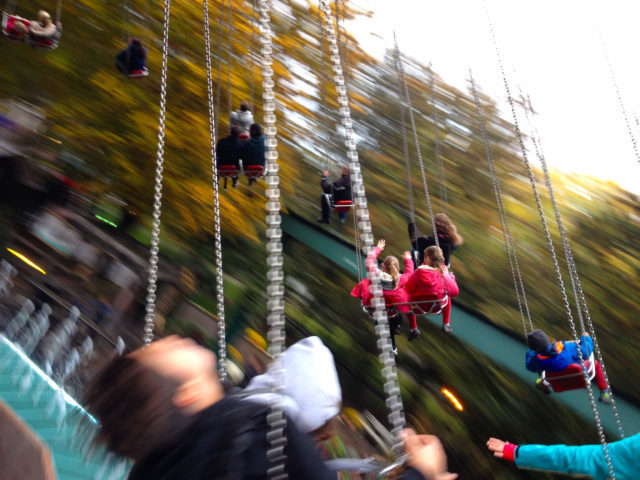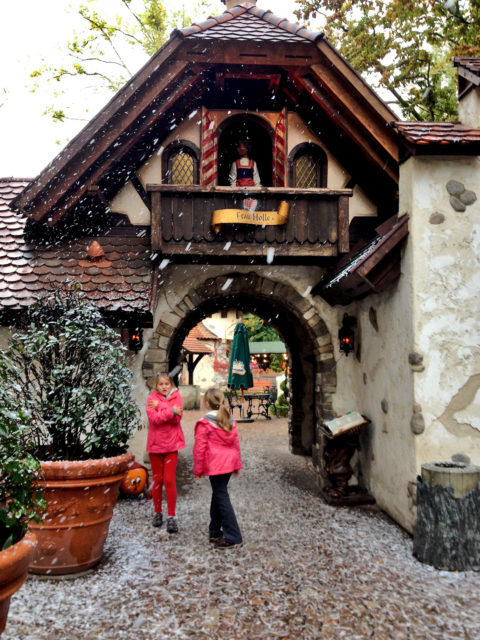 Snow machine (for a scene from the famous German book, "Frau Holle").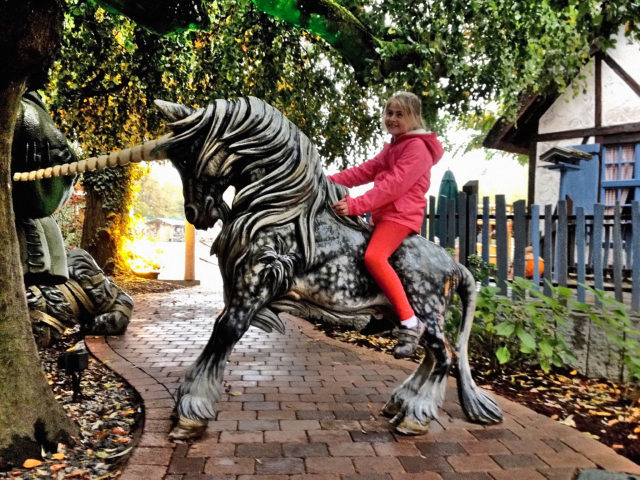 Unicorns are my spirit animal 🙂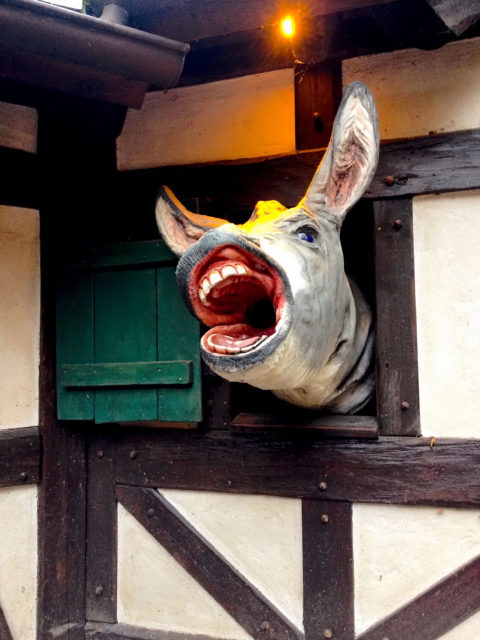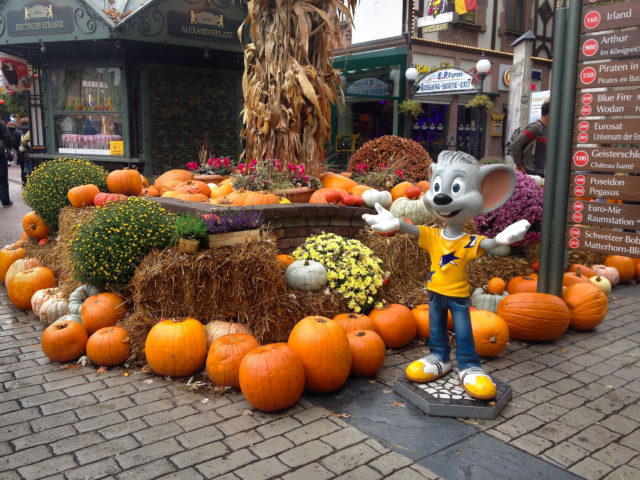 Because it was a week before Halloween, the whole Park was decorated- you wouldn't believe how many pumpkins there were..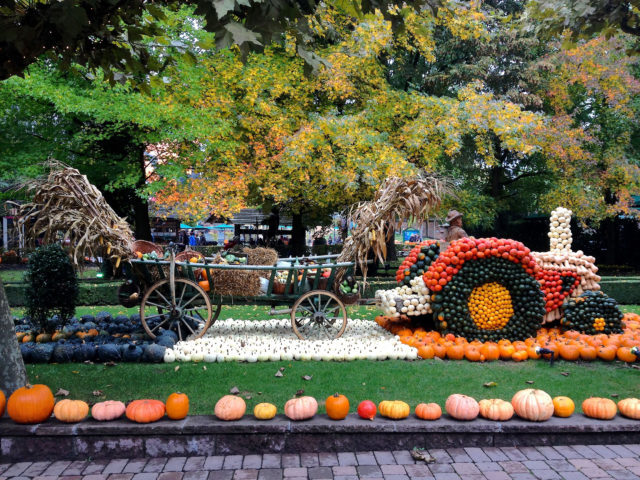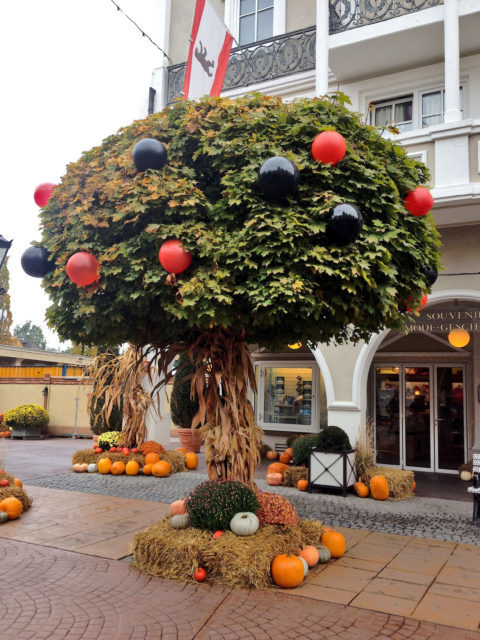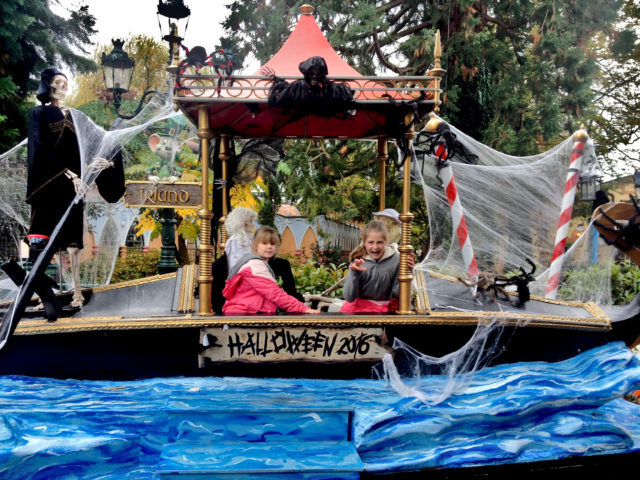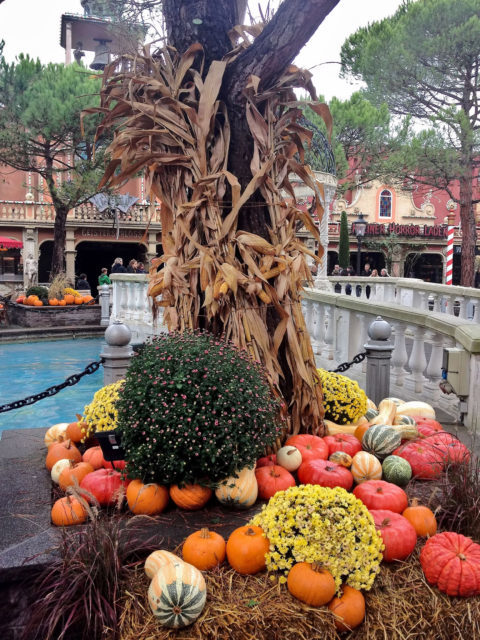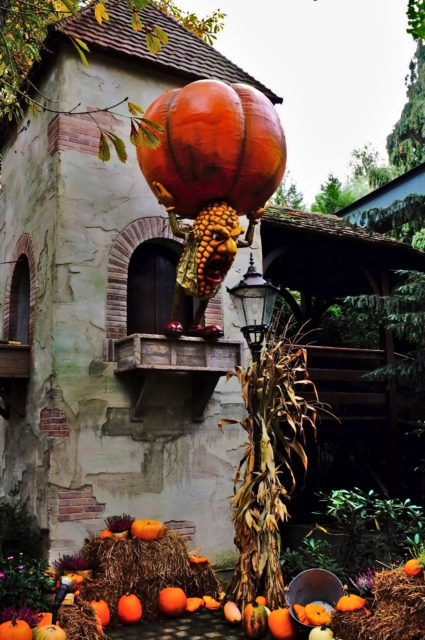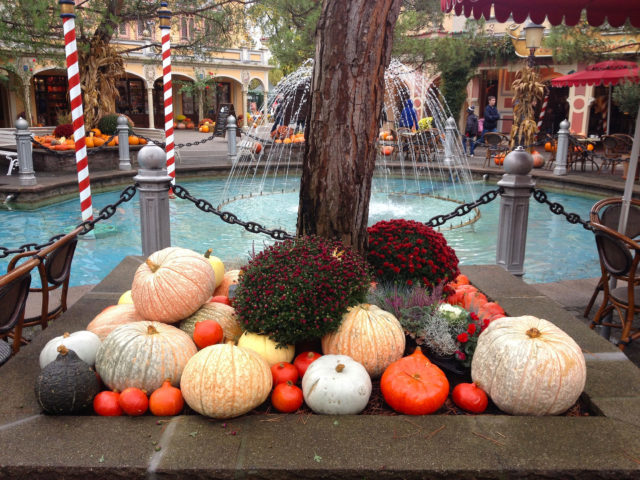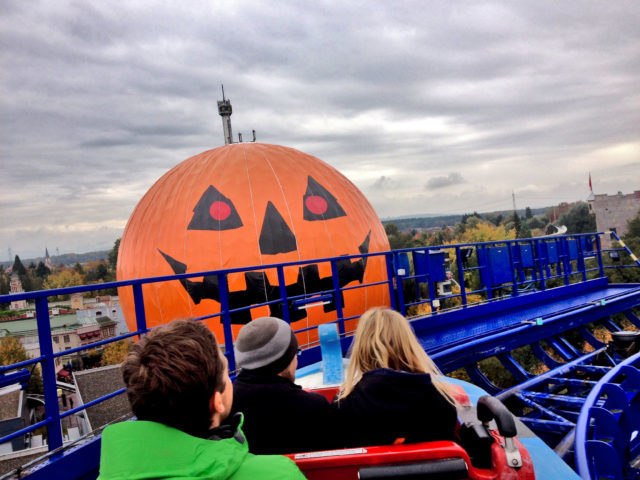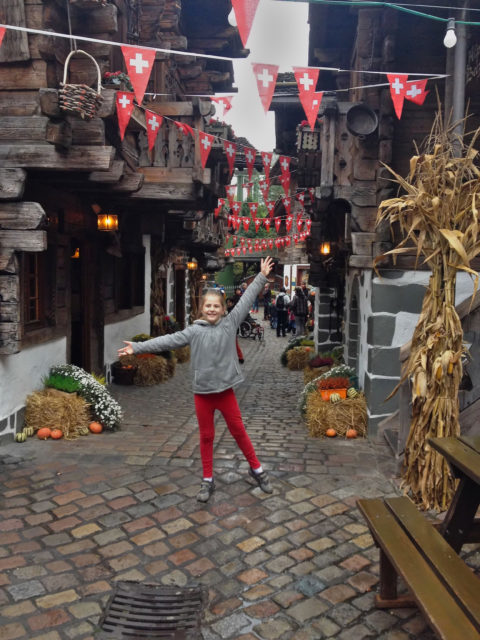 Quinnie in Switzerland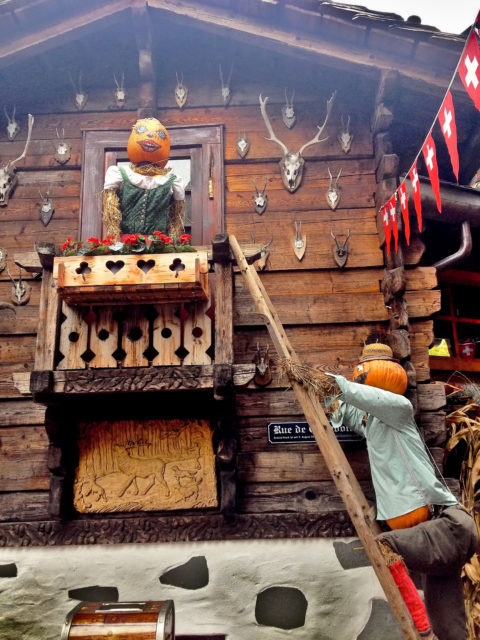 pretty creative pumpkin decorating..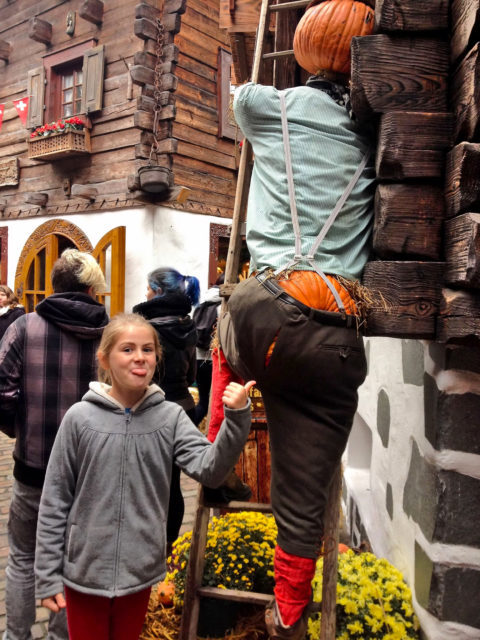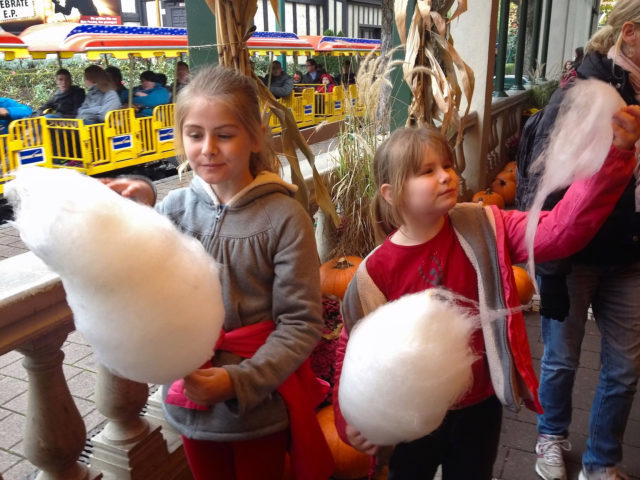 A trip to an Amusement Park or Fair isn't complete without cotton candy!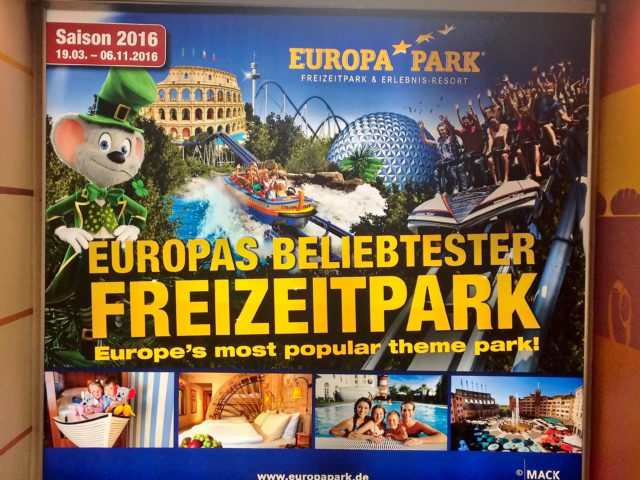 We had such a fun day at Europa Park- I have a feeling we'll be back (said with Arnold's German accent)!