In case you don't remember what Sankt Martin's Tag is or what it celebrates, I explained it a few years ago in this post.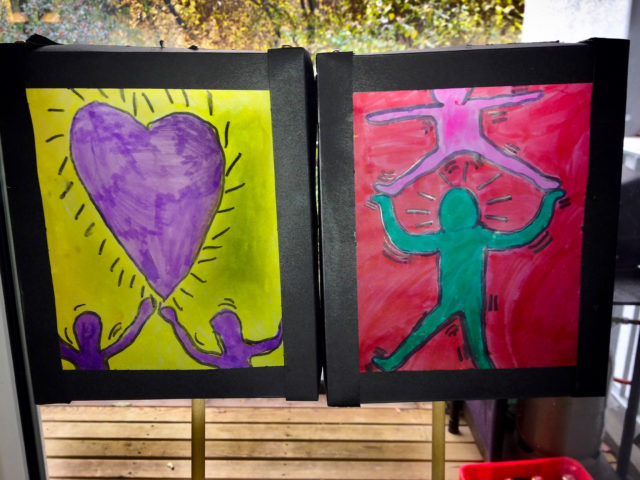 Every year each classroom decides on a theme for their lantern decoration, and the students spend weeks making their lanterns. Last year's was one of my favorites. This year they were learning all about the artist Keith Haring at school, so they chose him as their inspiration. I love that the girls' school teaches them so much about art and artists. It's pretty cool when they come home talking about Picasso or Matisse, and then we can ride our bikes to a nearby museum and see the real thing. They are pretty lucky!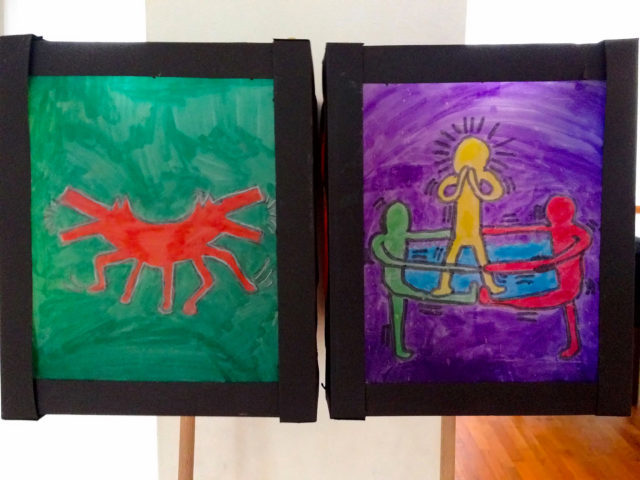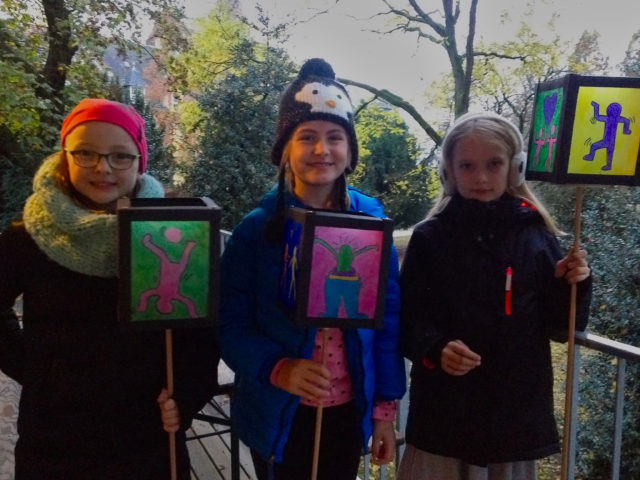 Quinnie with Irma and Antonia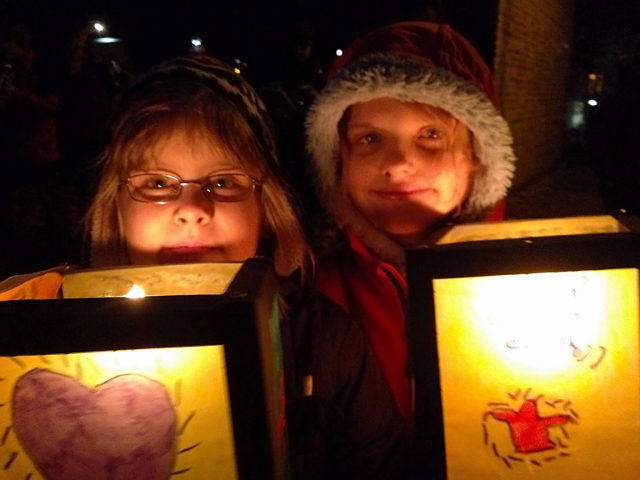 Kiera and Liv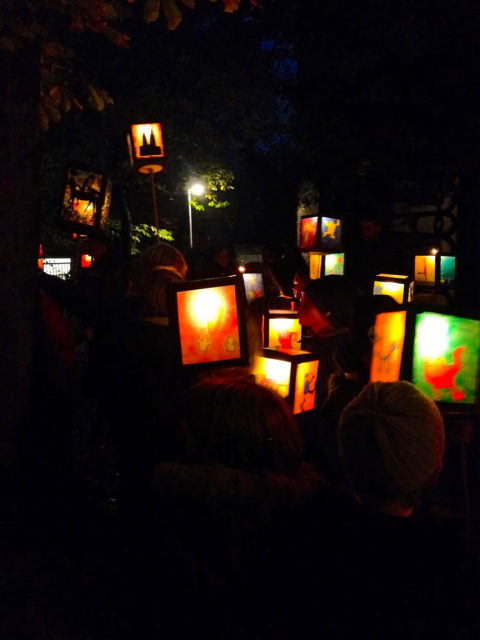 Getting ready to start the procession with the musicians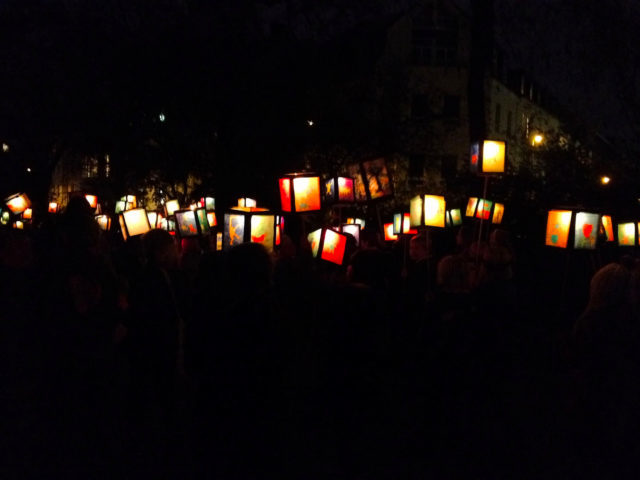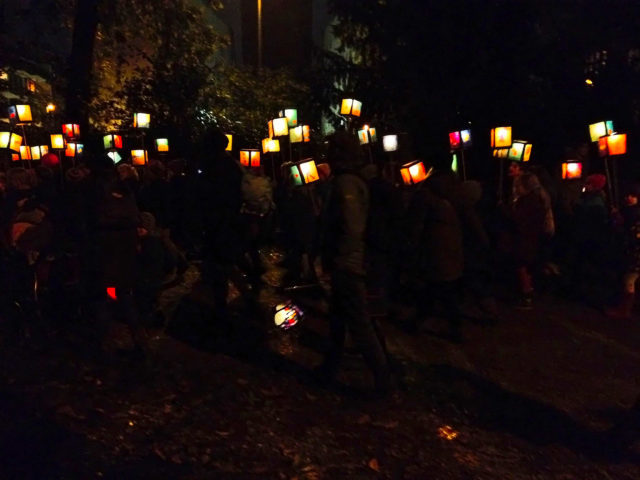 At the end of the procession before the bonfire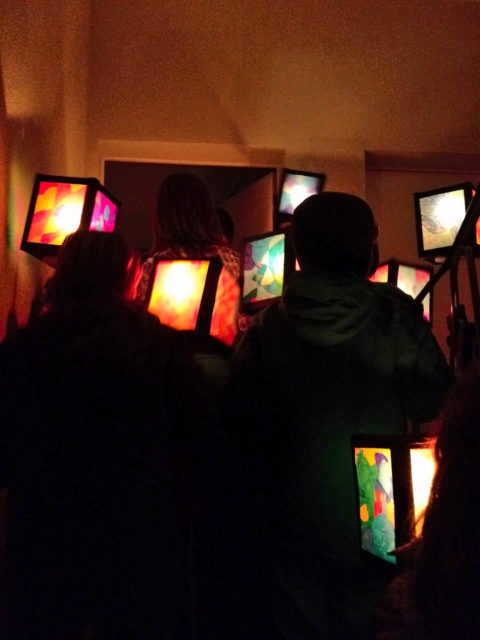 After the bonfire and outdoor party the kids go door to door around the neighborhood singing Sankt Martin songs for candy..
Quinnie, Kiera and friends singing at our door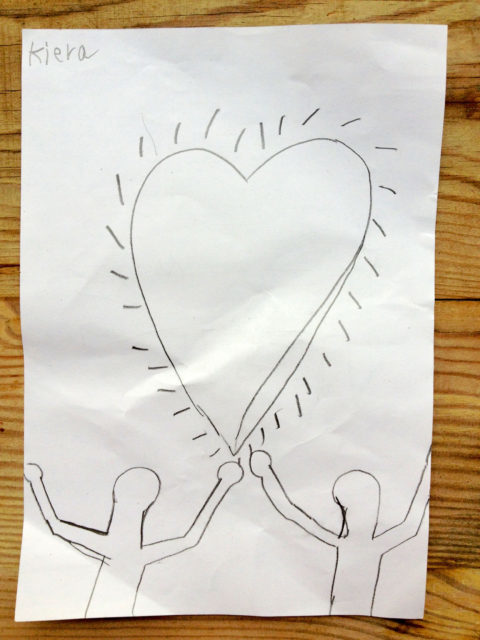 For months after, the girls kept drawing Keith Haring inspired art..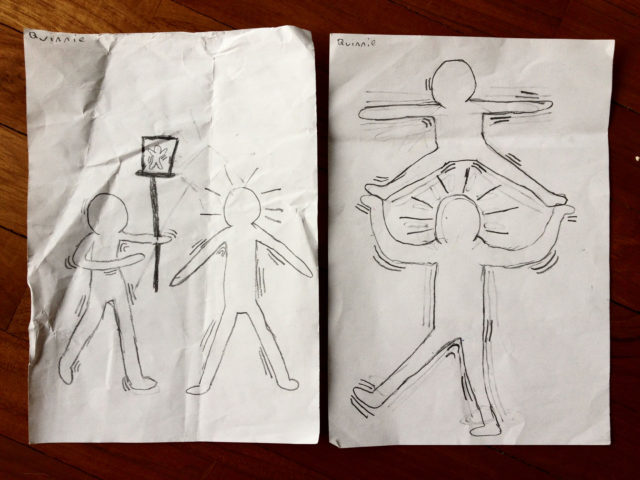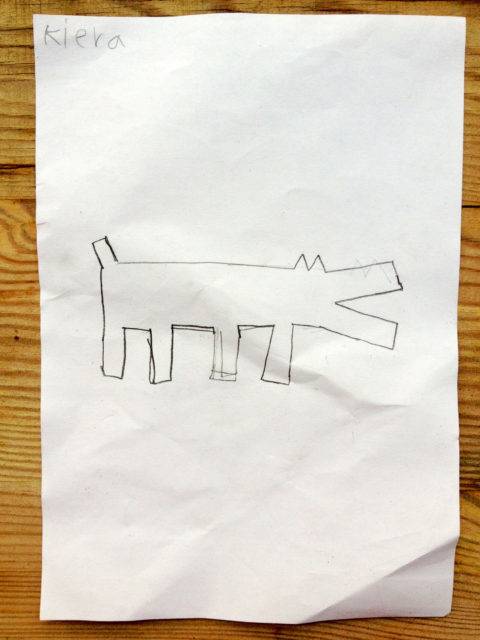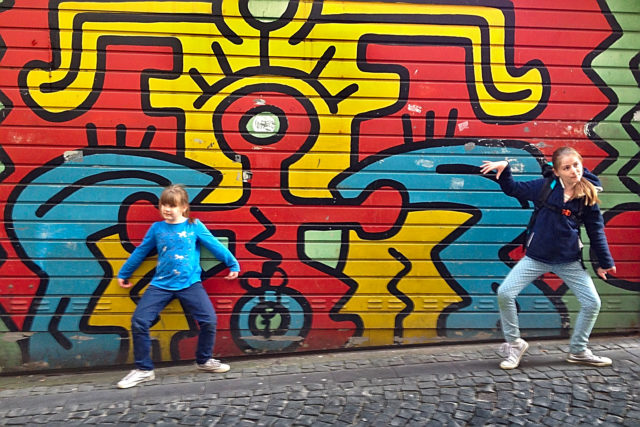 And whenever we'd see street art inspired by him, they'd insist that I take a picture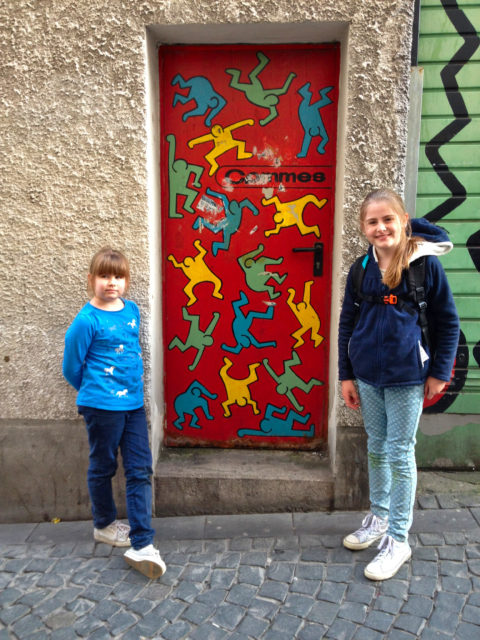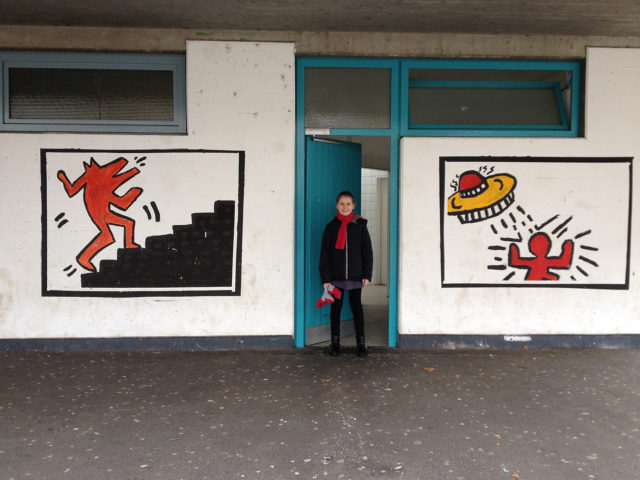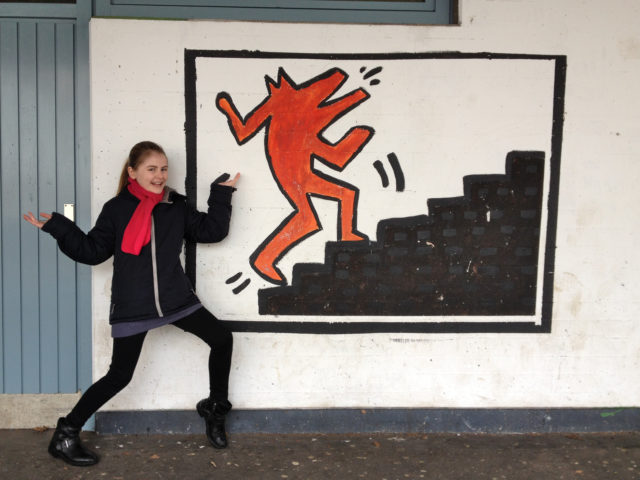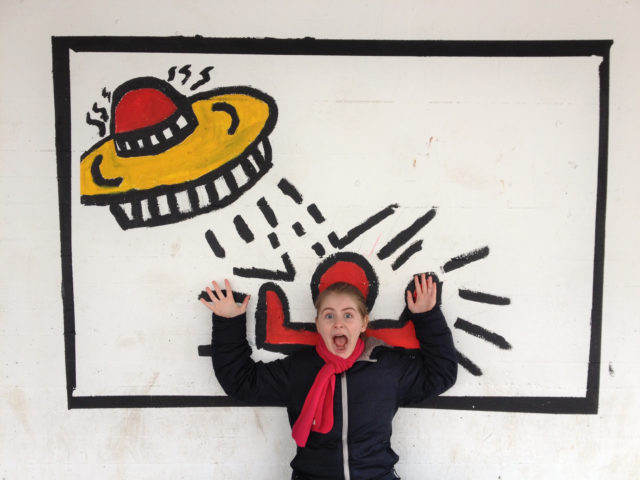 This was Quinnie's last official Sankt Martin's Tag (the kids stop celebrating when they change schools in the 5th Grade). But I have a feeling she'll be slipping into the parade next year with Kiera's class,  using one of her old lanterns…