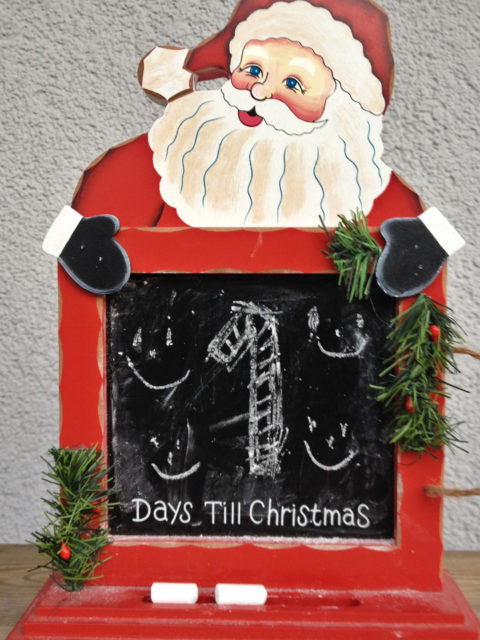 Simon grew up celebrating Christmas on Christmas Eve, so we usually all gather at Oma and Opa's place every Heiligabend. I grew up celebrating on Christmas Day (no stockings or presents until then!), so we usually celebrate then with just the four of us. So it's the best of both worlds, really!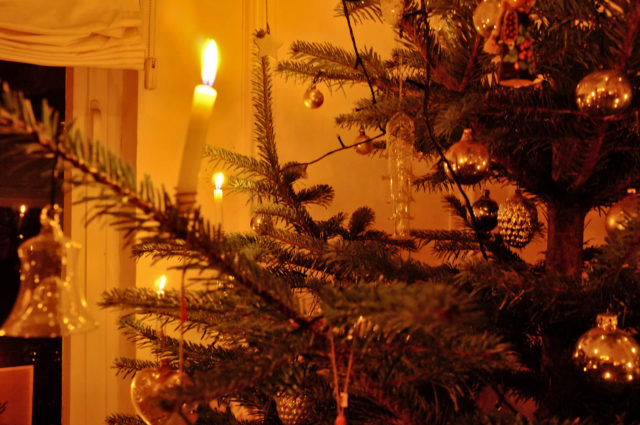 The girls love that they get to light all of the real candles on the Christmas tree and pyramids..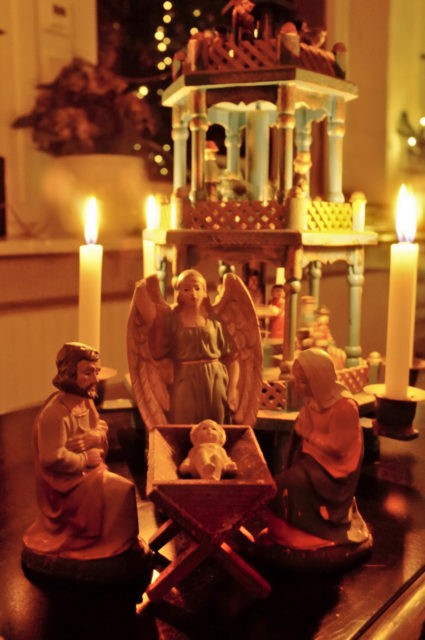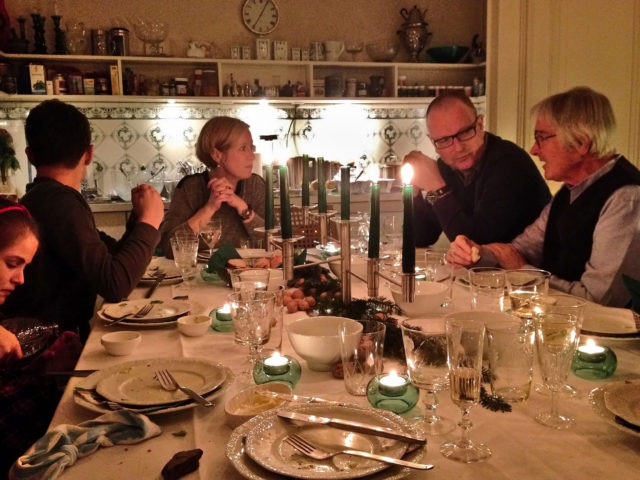 As usual, Oma and Opa made an amazing dinner..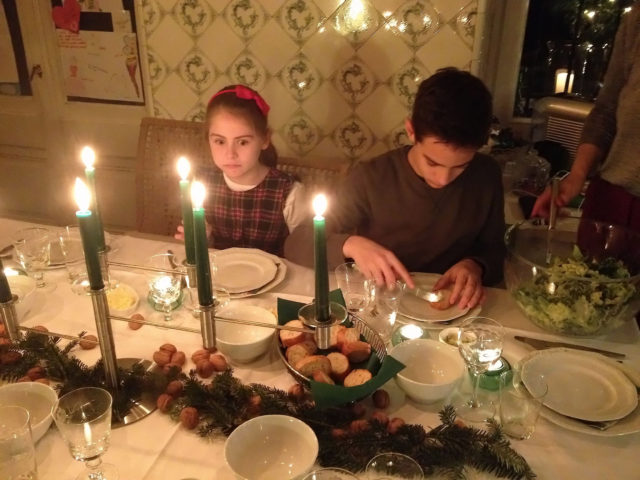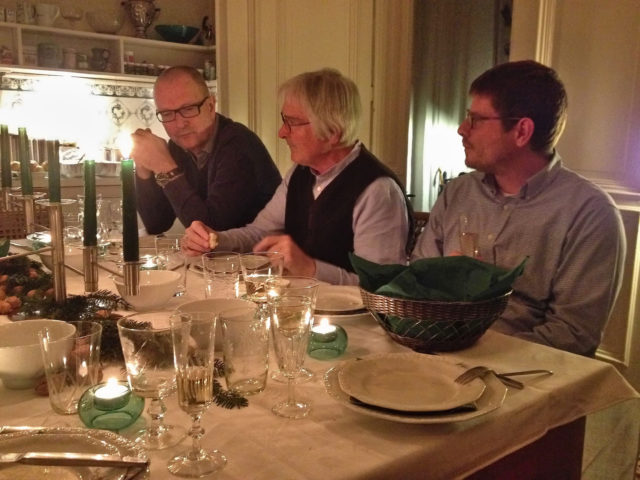 There was also lots of amazing wine, which helps tremendously with our traditional carol singing after dinner..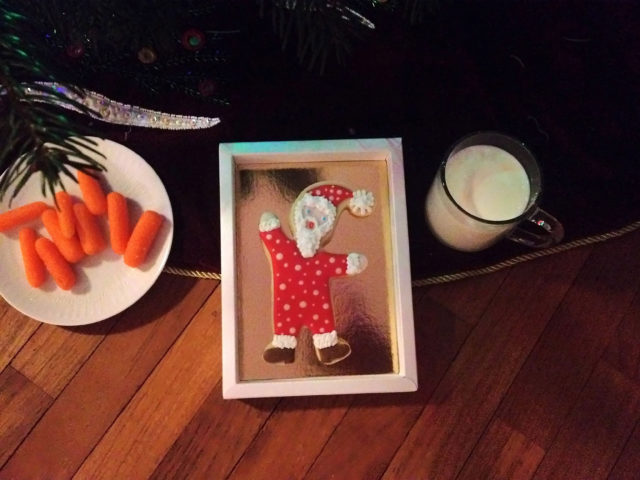 Then it was time to head home and put out milk and a special cookie for Santa, and carrots for the reindeer, of course!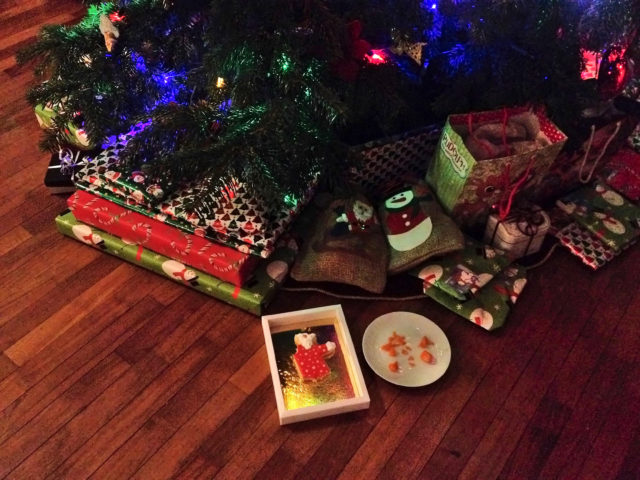 Looks like they liked them (pic from Christmas morning)!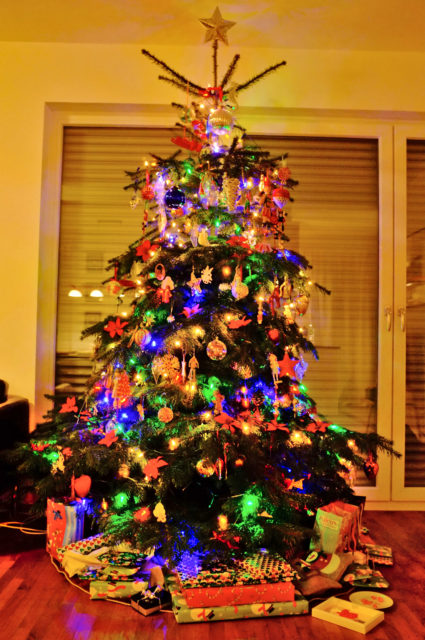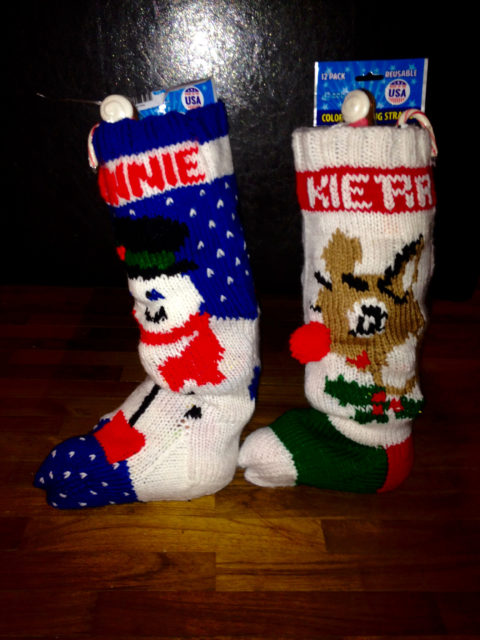 Santa came!!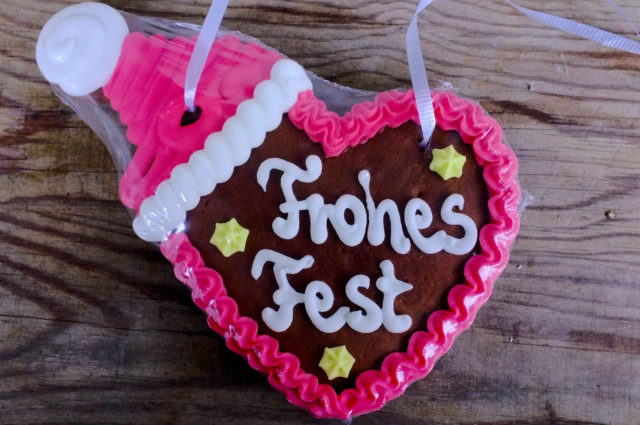 Santa always gives the girls a Weihnachtslebkuchen in their stockings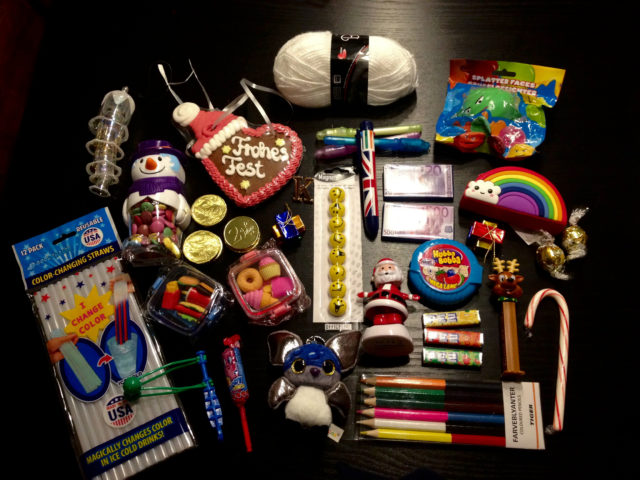 some of their other stocking stuffers..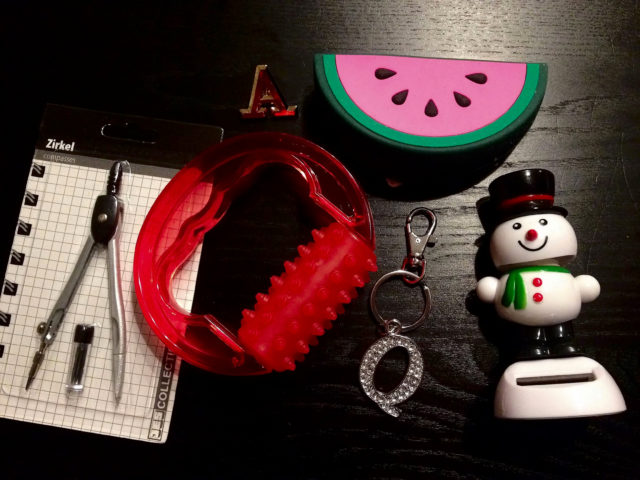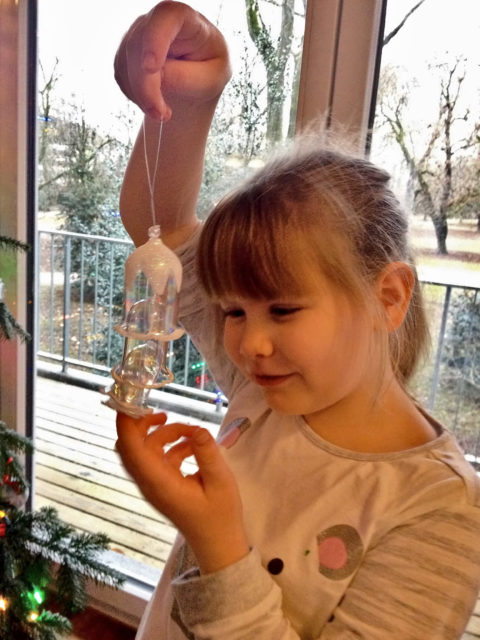 They each got their very own ornament this year..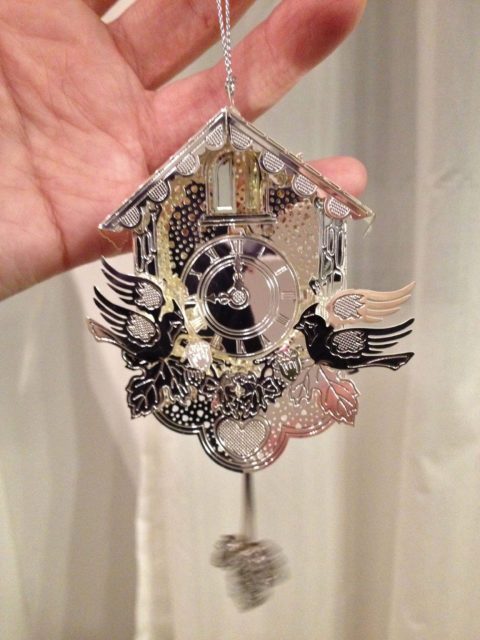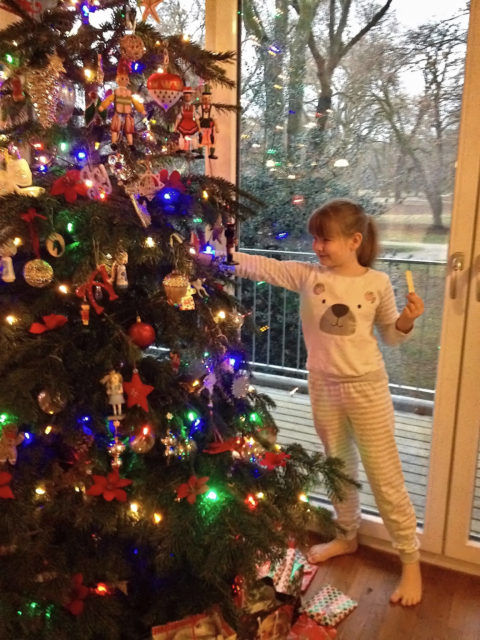 Kiera found the hidden Christmas pickle ornament, so she got to open the first present..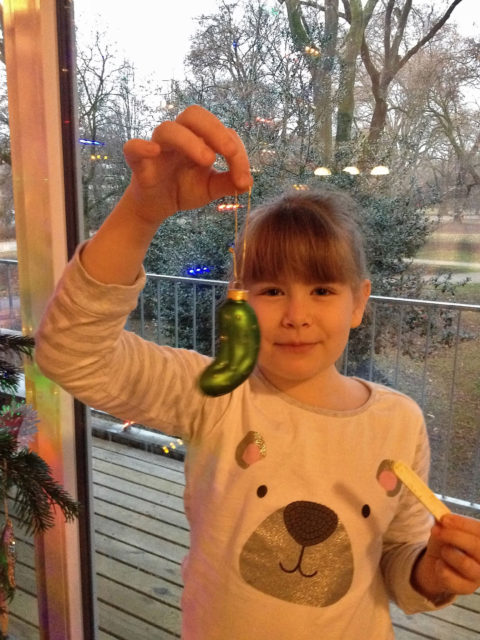 The girls LOVED these fossil and gem excavation kits (they played with them for days).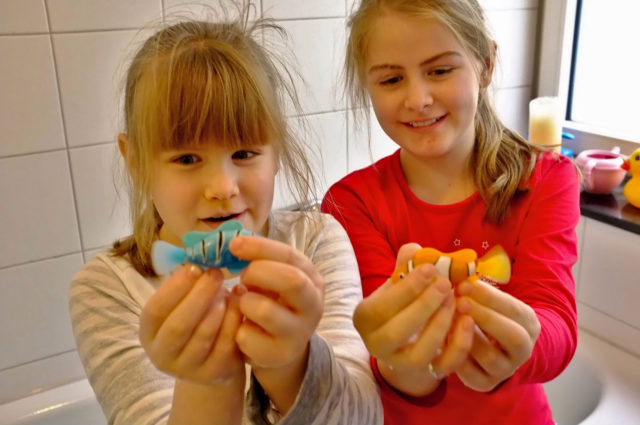 These Robofish were a big hit (they automatically swim when you put them in water)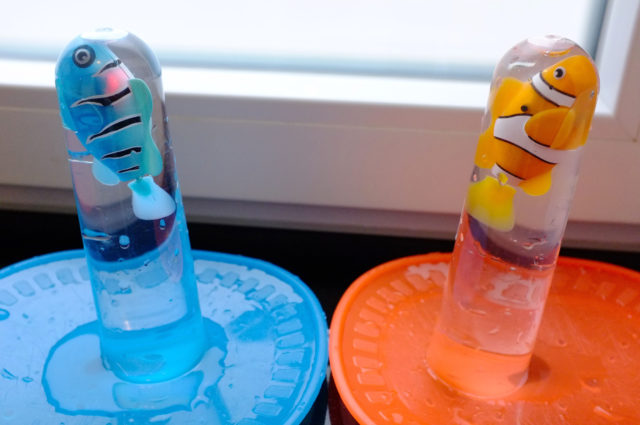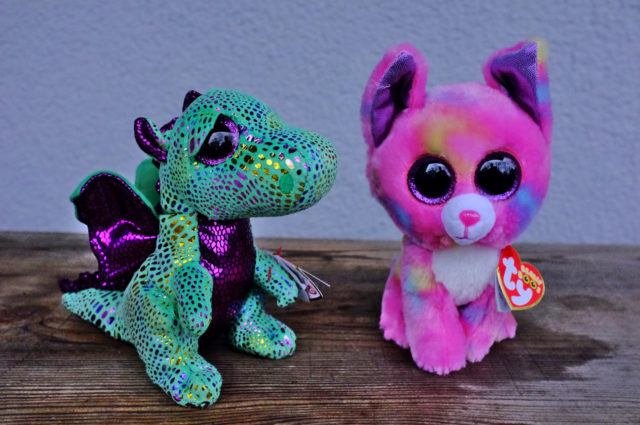 Other favorite gifts were these Glubshi stuffed animals..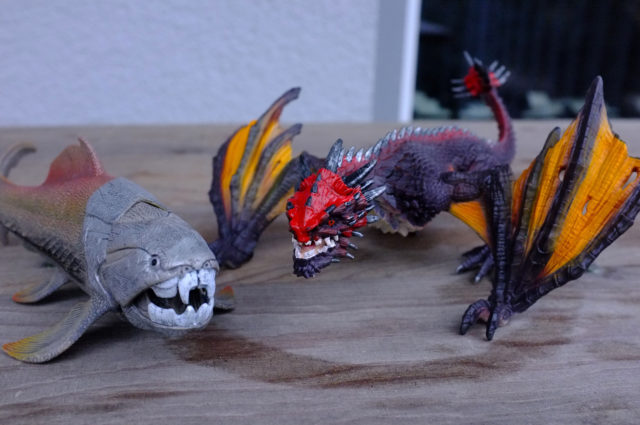 and these guys (for Kiera, of course!).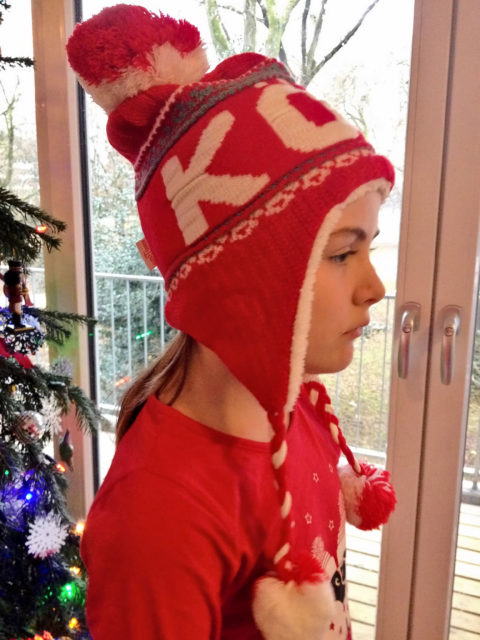 they each got Köln winter hats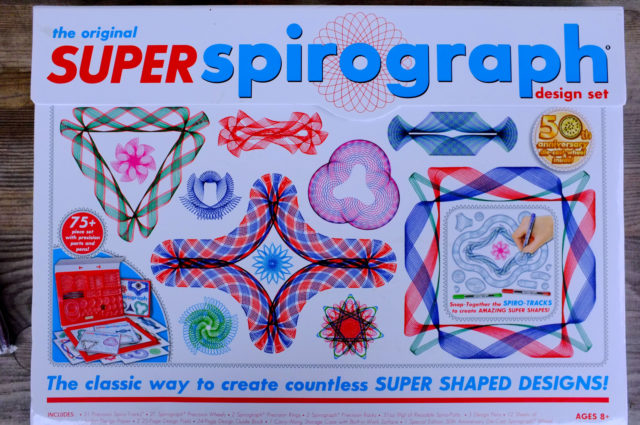 I loved doing this when I was a kid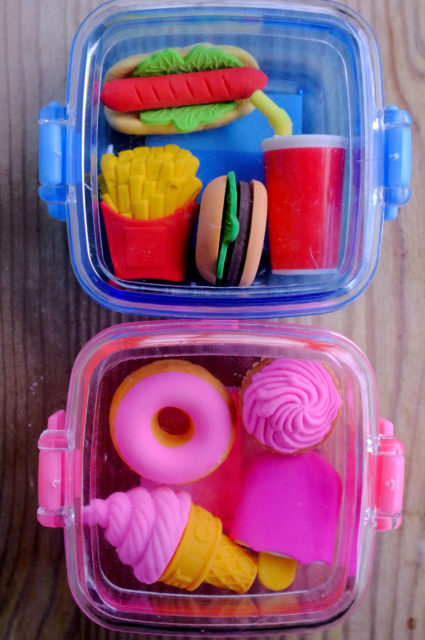 kids here are really into novelty erasers like these (I stock up on them for birthday gifts)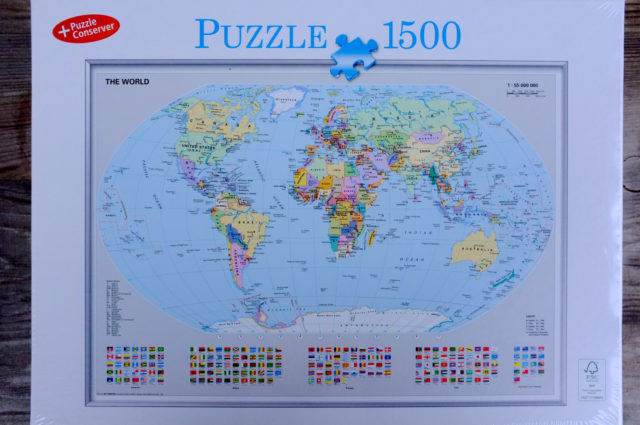 gotta get some educational gifts in there..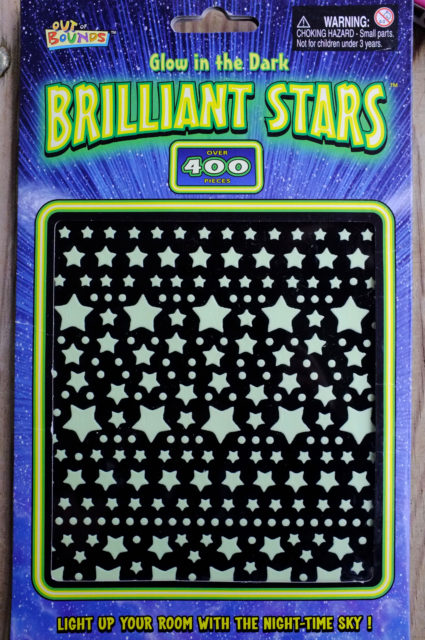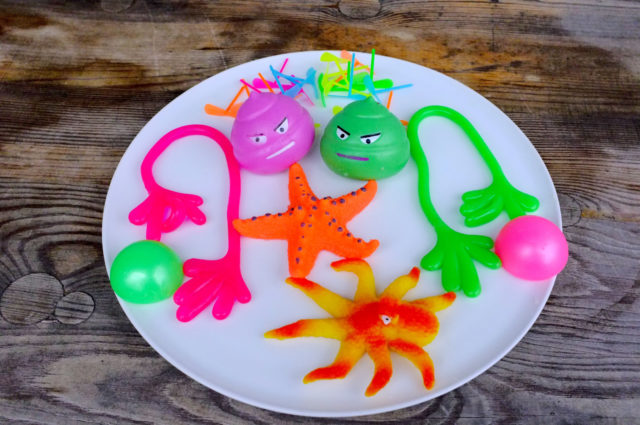 wall crawlers and splat toys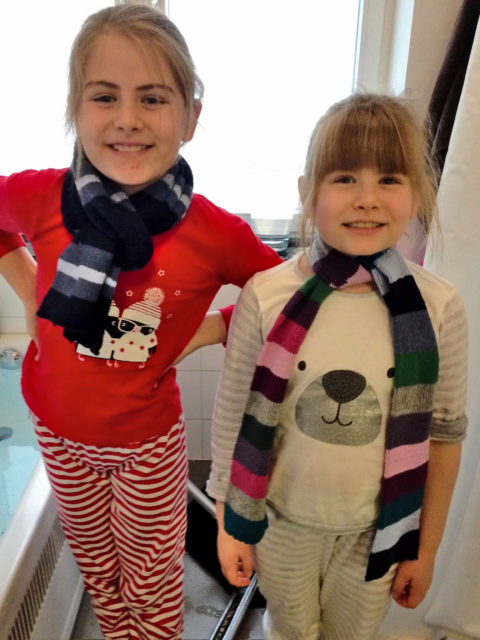 Oma knitted them new winter scarves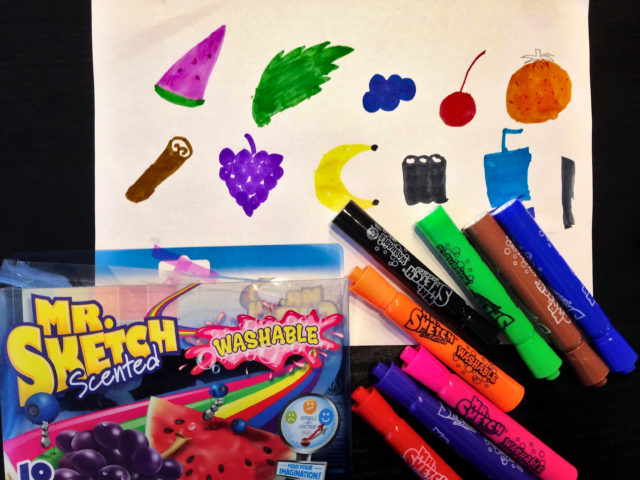 My sister and I LOVED these scented markers growing up. I bought them in America this summer and saved them for Christmas (actually I bought lots of these gifts in America- we pack lightly so we have room to bring stuff back with us).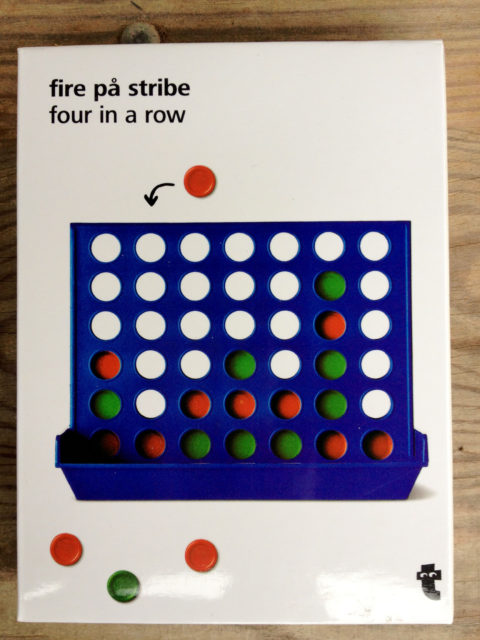 some fun travel games for road trips..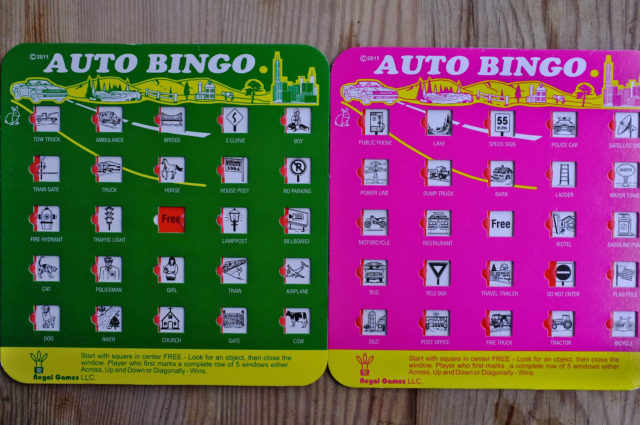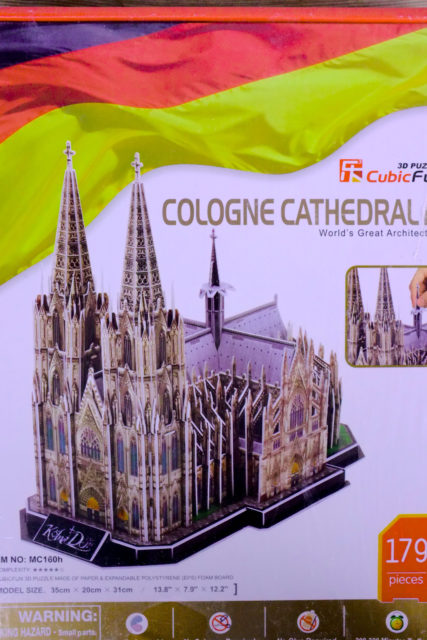 3D Kölner Dom puzzle!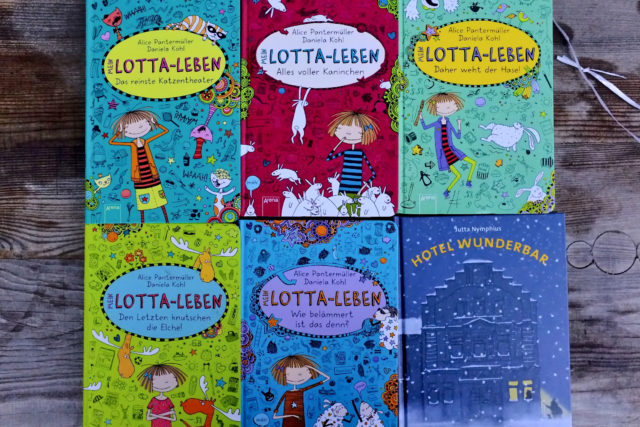 Quinnie's favorite book series (from Oma and Opa)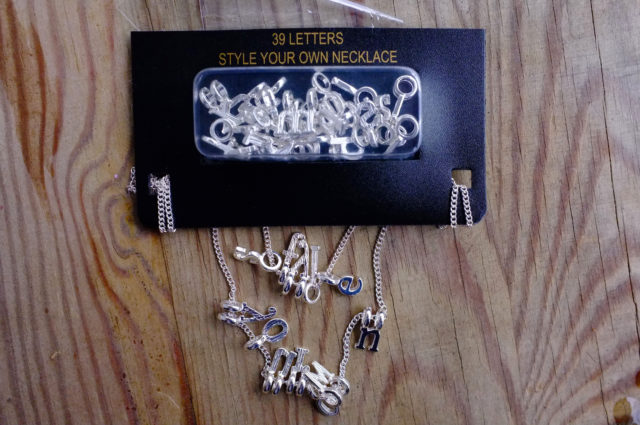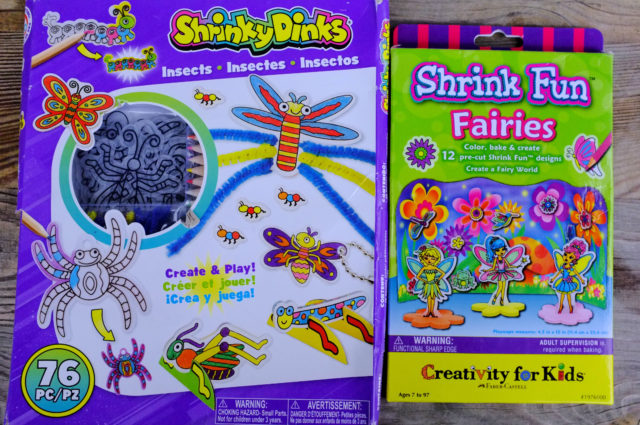 another one of my childhood favorites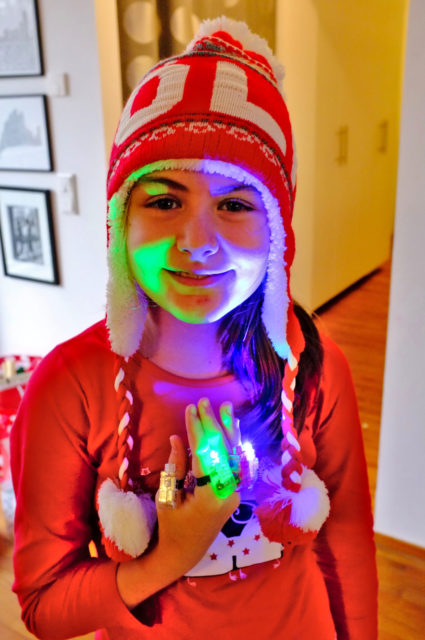 colorful finger flashlights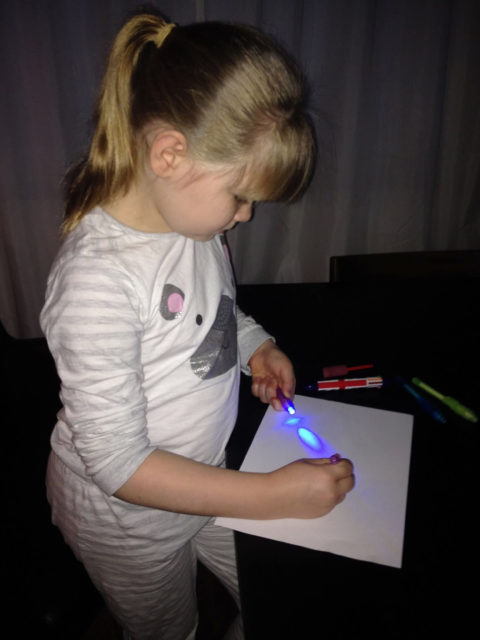 invisible ink spy pens (you can only see what you wrote/ drew under UV light)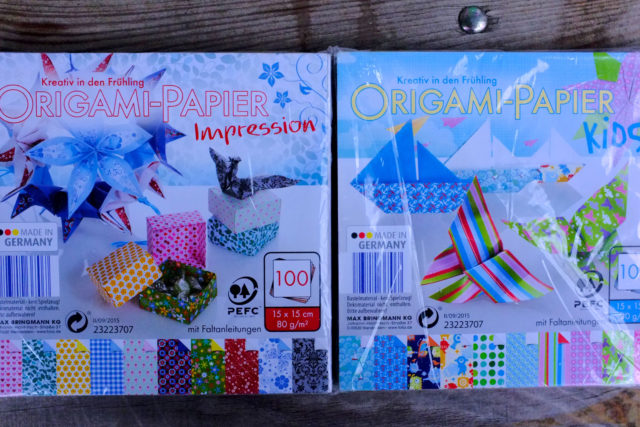 Both girls are obsessed with making origami animals (Quinnie even sells them in the park with her friends sometimes).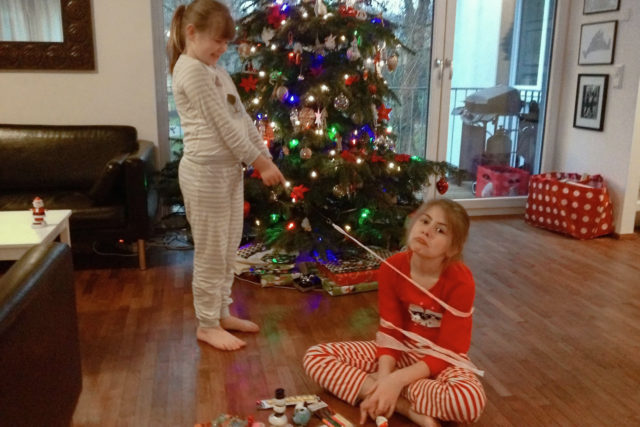 Kiera and her new ribbon wand..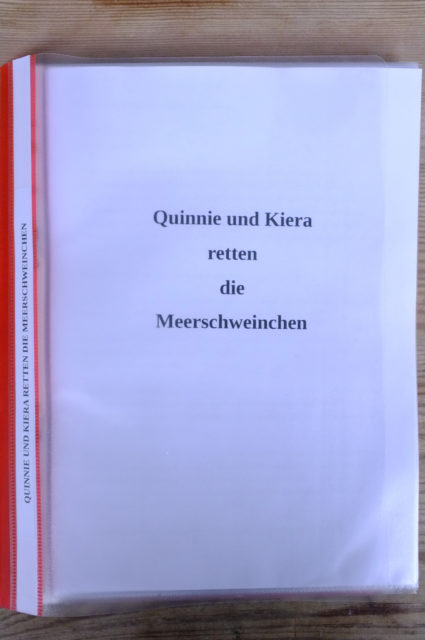 But the best gift of all was from Tante Ruth, who wrote the girls their very own children's book! It's amazing. She is so talented. Even better- she rented a recording studio and had Tante Bärbel and Juliane (both professional actresses) record the audiobook!!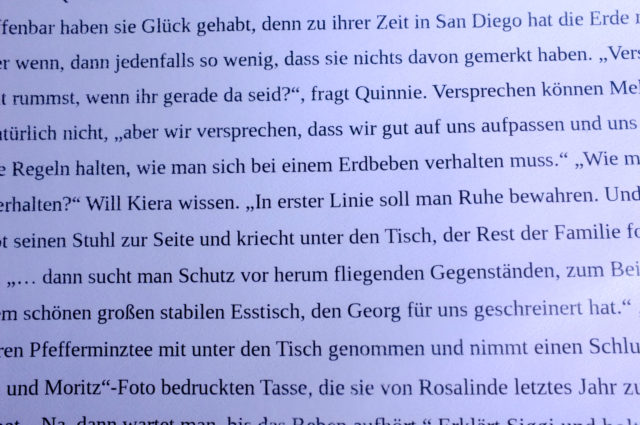 close-up of one of the pages from the story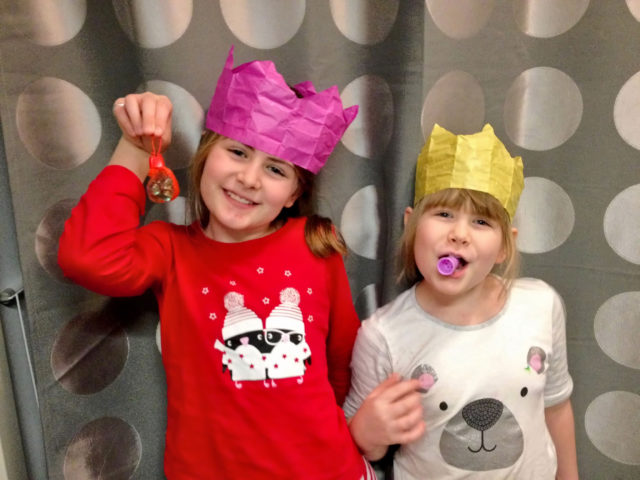 Dance us out, Quinnie! (turn the volume up to hear the music)
I hope you all had an amazing Christmas!