Köln is one of the warmest places in Germany, so we don't get much snow. If we're lucky, we'll maybe get a day or two of snowfall in winter.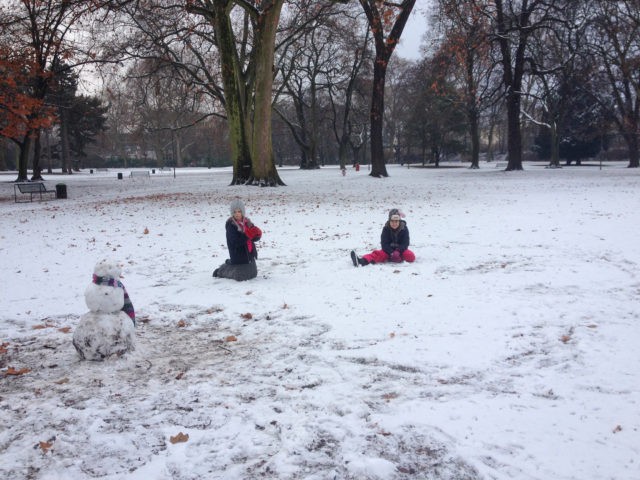 This is considered a decent snowfall here. Just enough to make a scraggly, tiny snowman.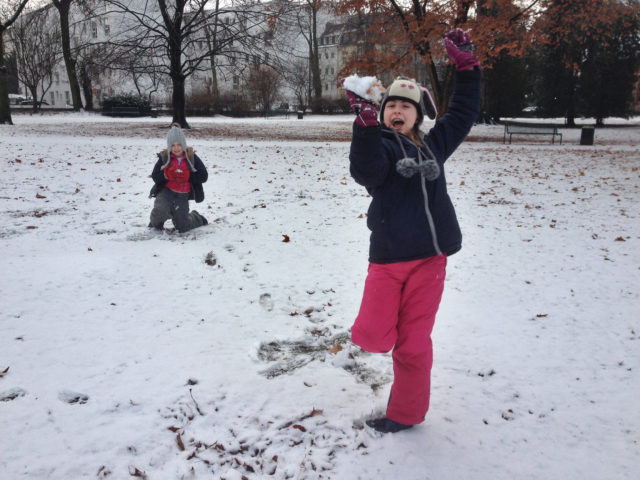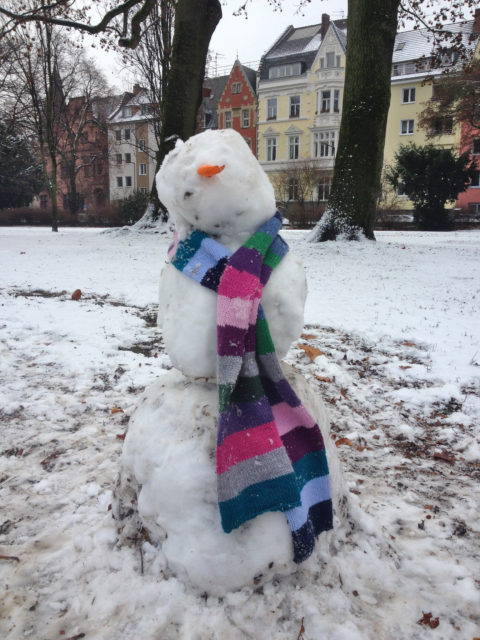 our snowman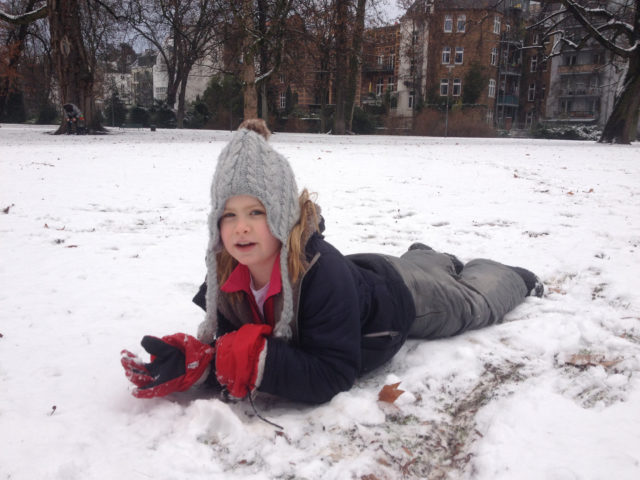 I love that her hat is on backwards!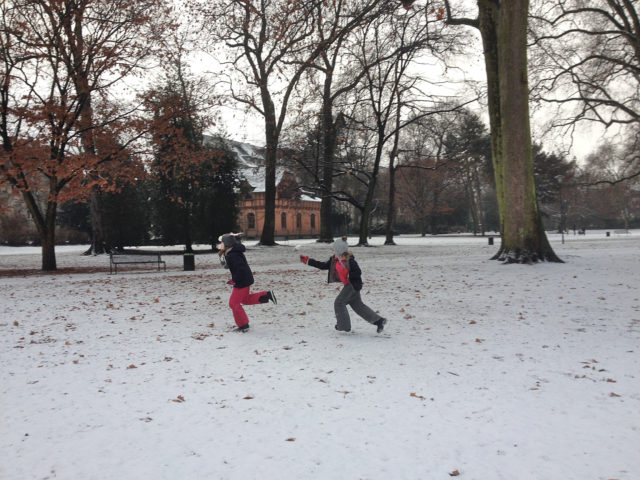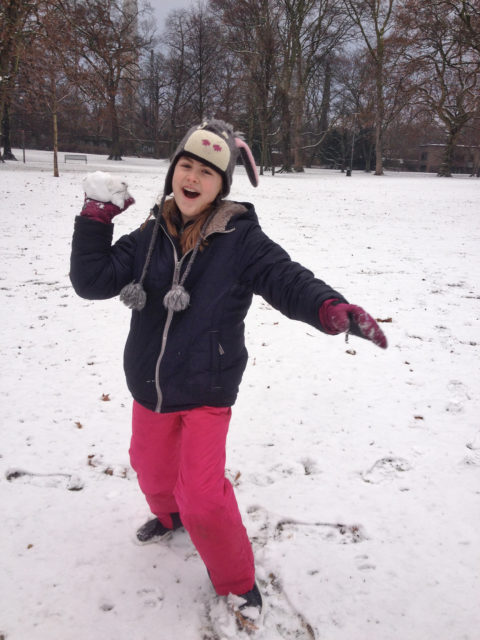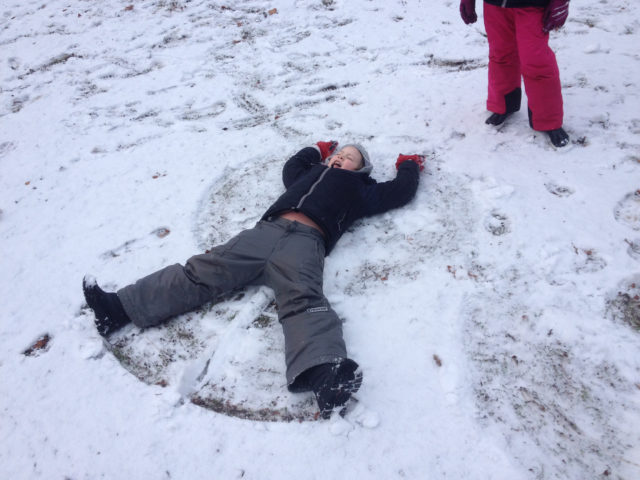 my little snow angel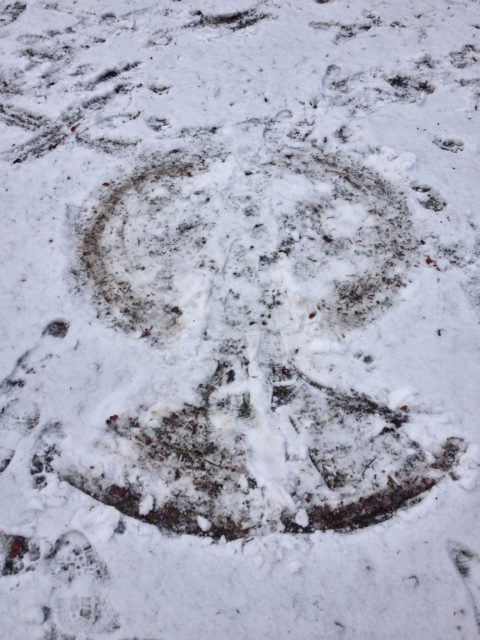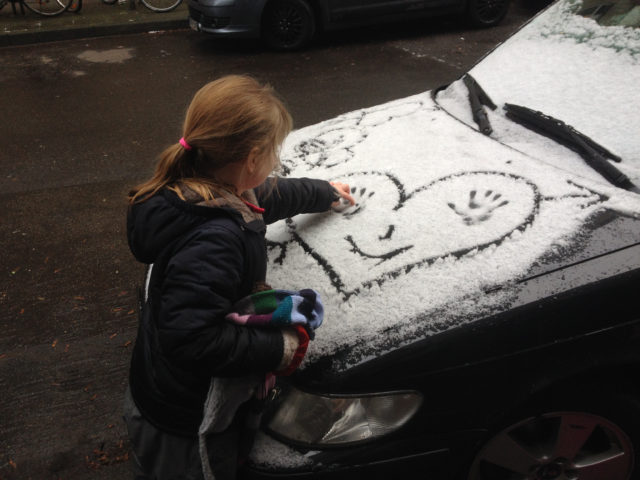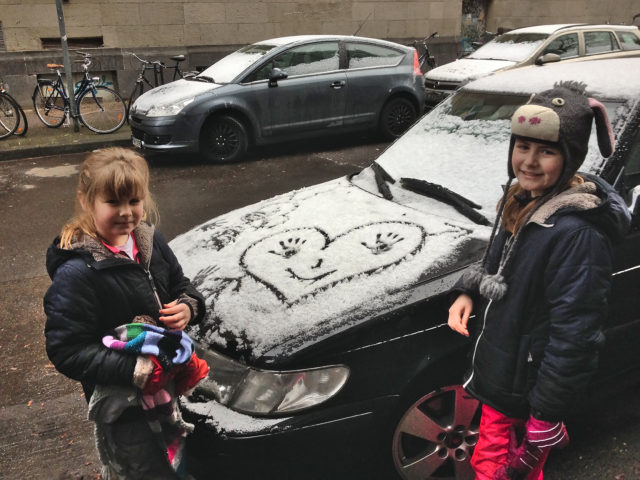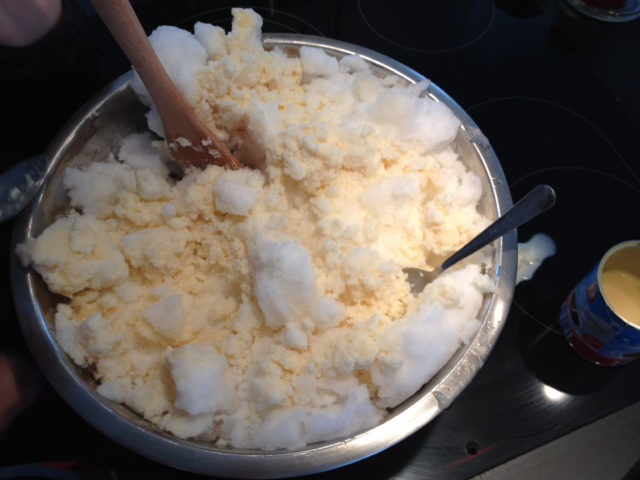 Have you ever made snow creme? It's amazing. You just collect a big bowl of new, light, fluffy snow and pour a can of evaporated milk over it. Simple and delicious!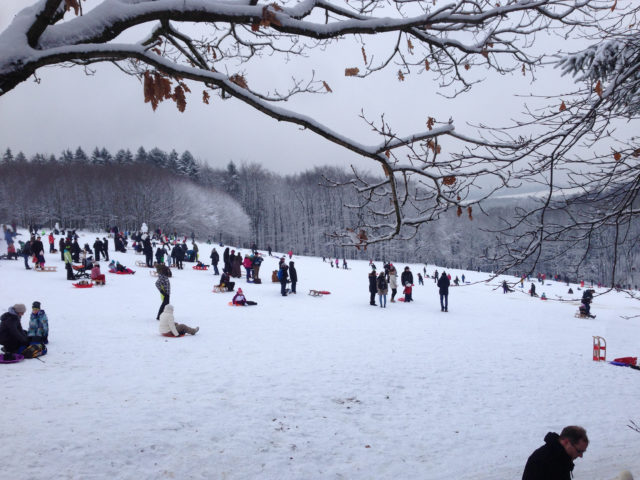 The girls have been complaining about the lack of snow for years. Luckily, this year a friend told us we could find a pretty reliable amount of snow within an hour's drive of Köln. Simon made plans to meet up with friends there, and everyone  had a blast!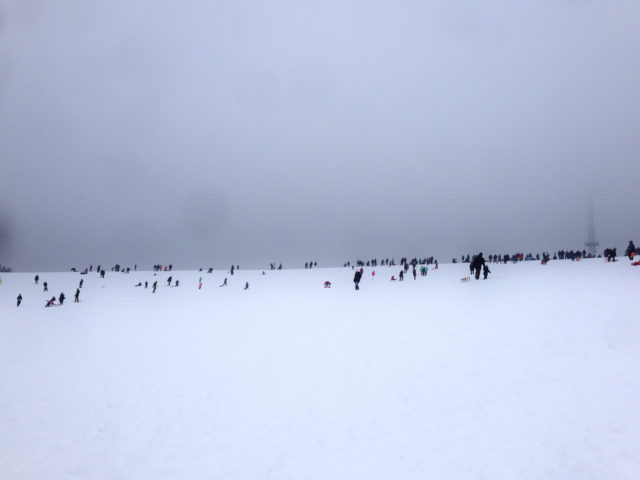 And there was plenty of snow!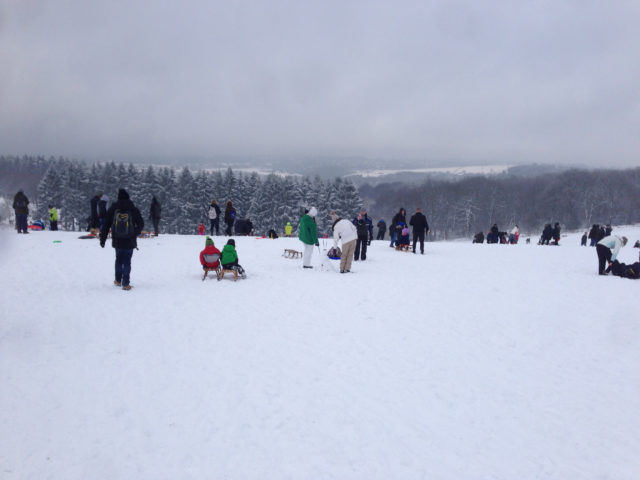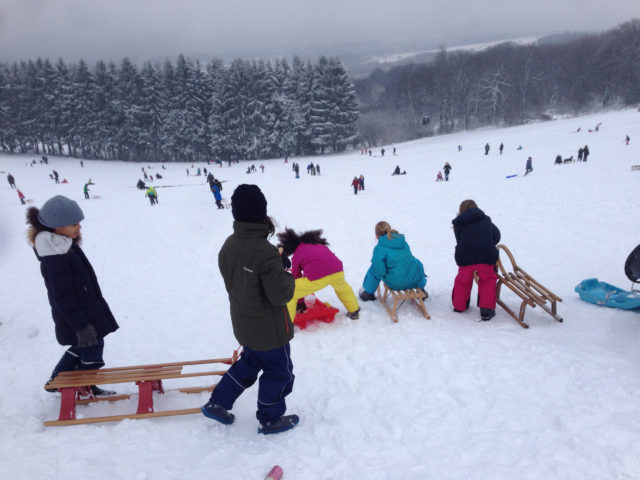 getting ready for their first run down the hill..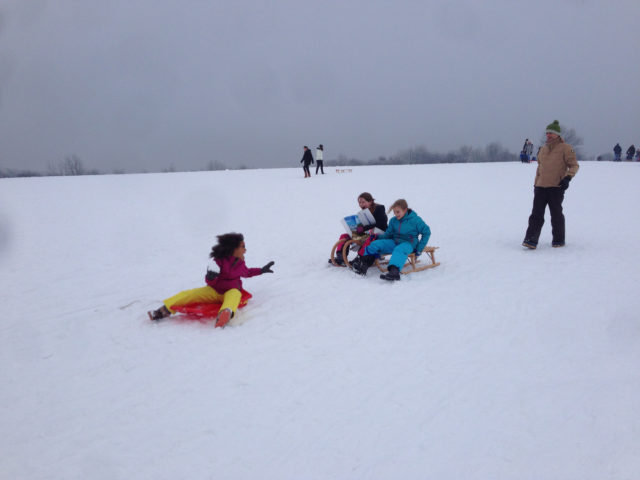 the expressions of their faces!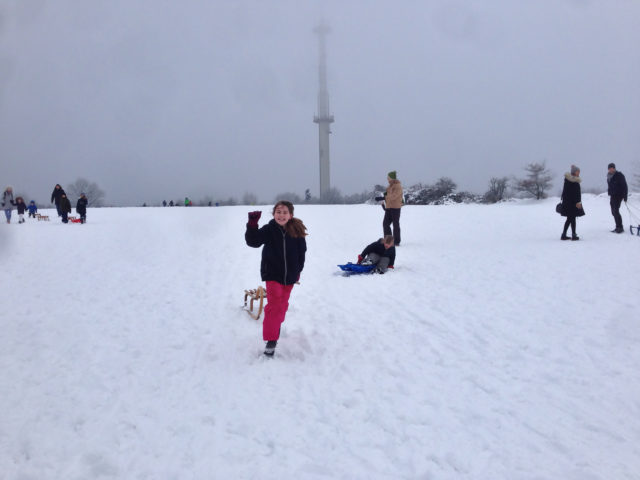 so happy to be sledding again!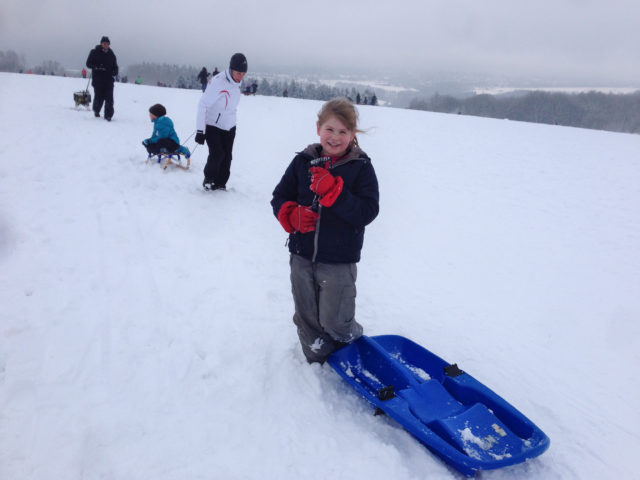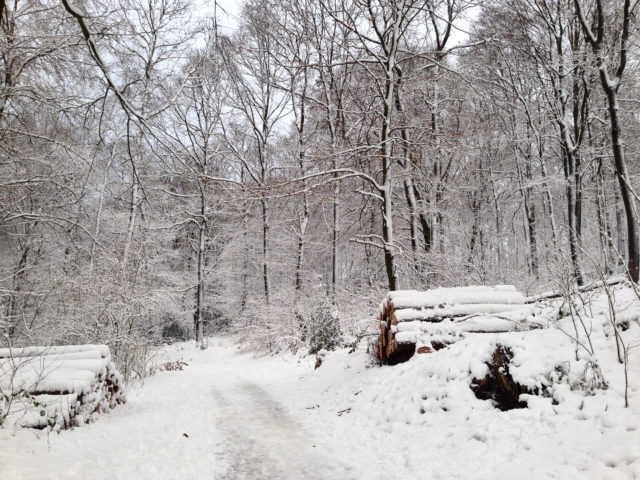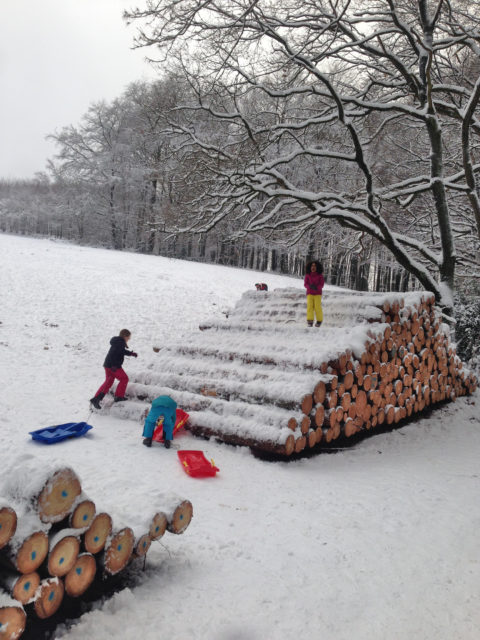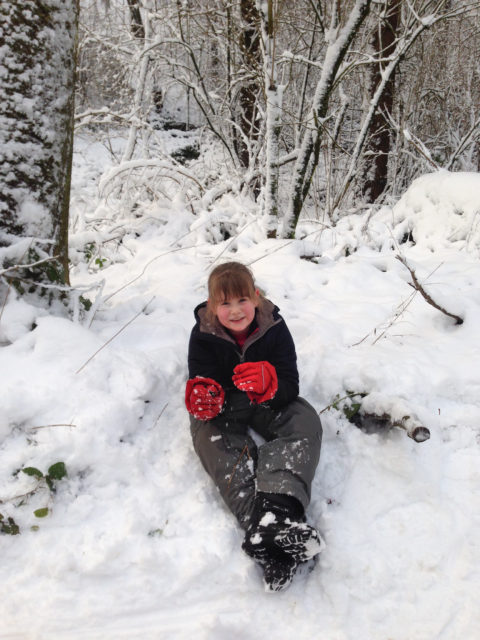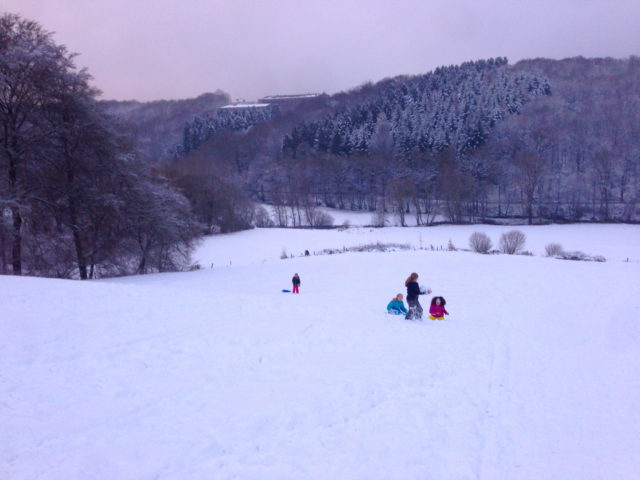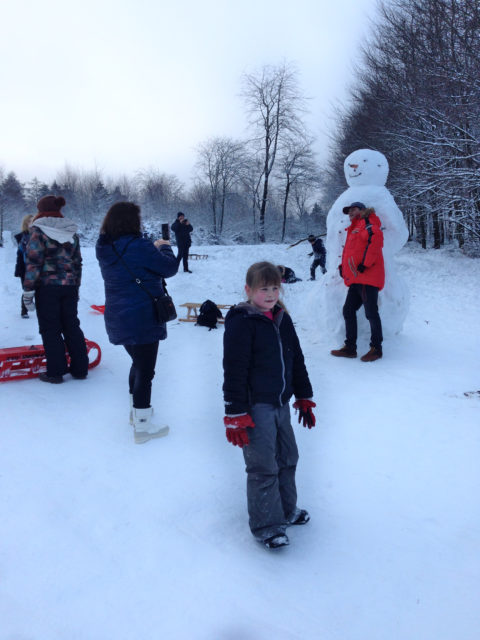 a much bigger snowman!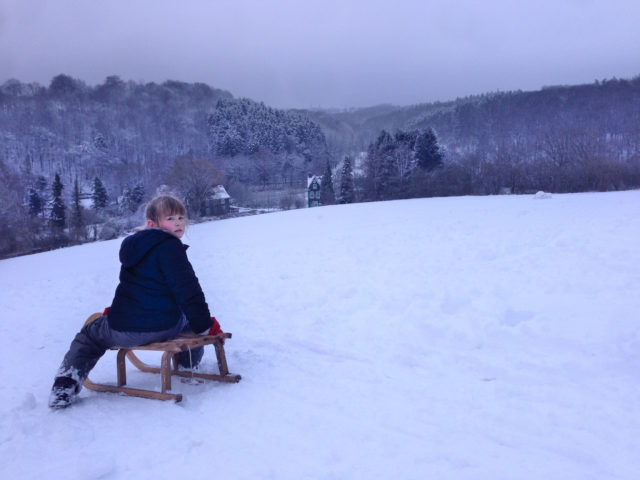 love those rosy cheeks!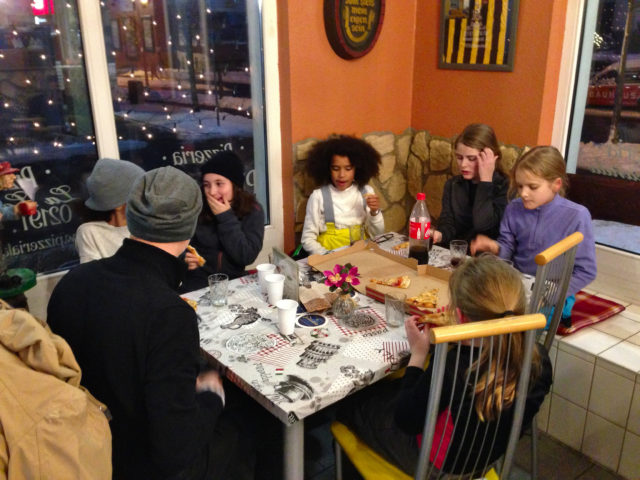 Perfect ending to a perfect day- pizza for dinner!