Kiera had 3 birthday parties this year. Which means I made 3 cakes. Originally it was only going to be 2 parties- a friend birthday party and a party with the relatives.
Kiera's actual birthday (mid-week) was a few days before the birthday parties (on the weekend). We had many conversations about how we were going to wait to celebrate on the weekend, and she seemed fine with that. Except the day before her actual birthday she started to get very upset when she realized we really didn't have anything planned for her real birthday. So that night I made a 3rd birthday cake and we decided to celebrate with just the four of us the following night.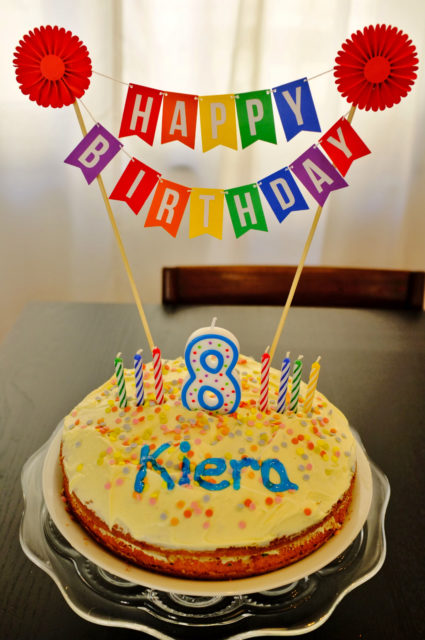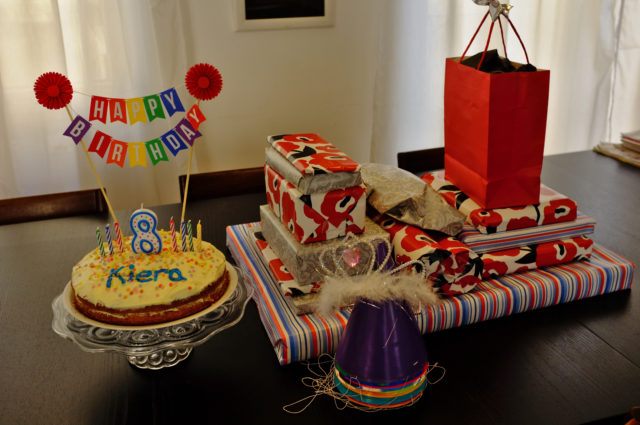 Usually I show the girls opening their wake-up birthday present first thing in the morning. I didn't post those pics here because it was a disaster. Kiera opened it and immediately burst into tears. Even though she'd received a similar present for Christmas a month earlier and loved it, she just wasn't happy with it.
So the day didn't start off so great, but it got better. When she got home from school she was allowed to open the rest of her gifts, and she loved them. Kiera can be quite stoic and doesn't show lots of excitement very often, so I was glad to get these pics below..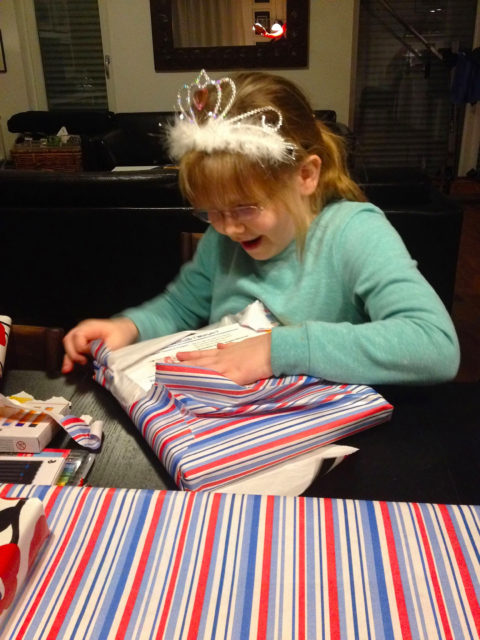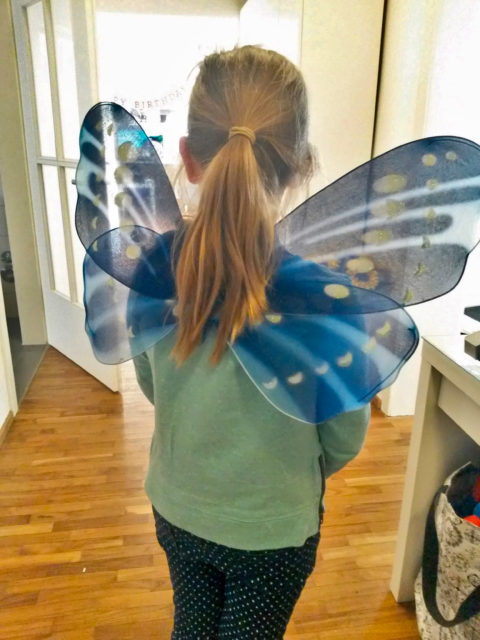 Quinnie insisted on lighting the candles and carrying the cake. When Kiera blew out her birthday candles, she wished to be able to fly (for real), to be able to breathe underwater, and for Oreos to fall from the sky. She cracks me up!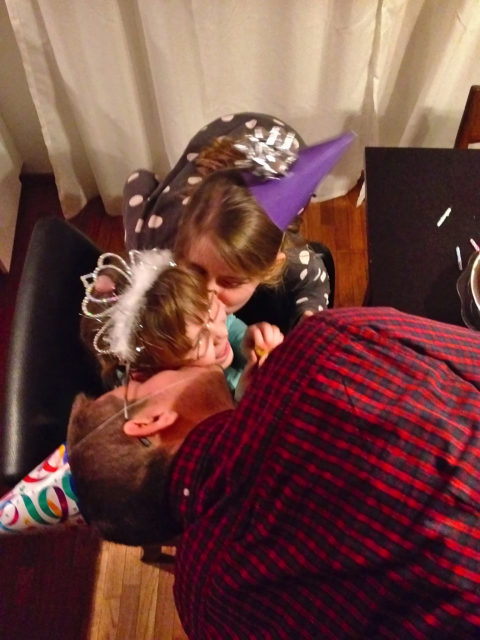 all the hard work pays off in the end when you see how happy it's made her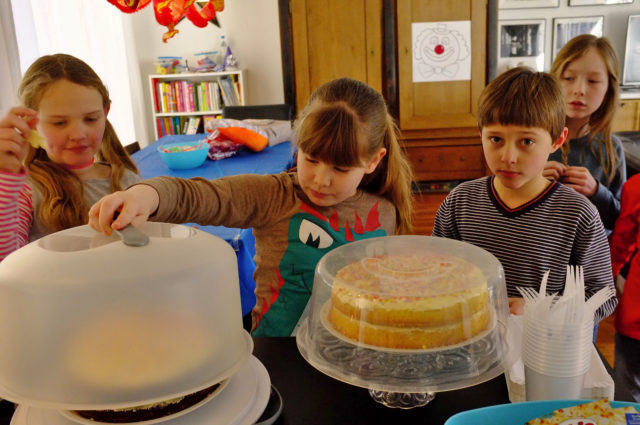 We had her friend birthday party that weekend, and it was lots fun. The relative birthday party was later that same night. Here's Kiera and friends checking out the birthday cakes..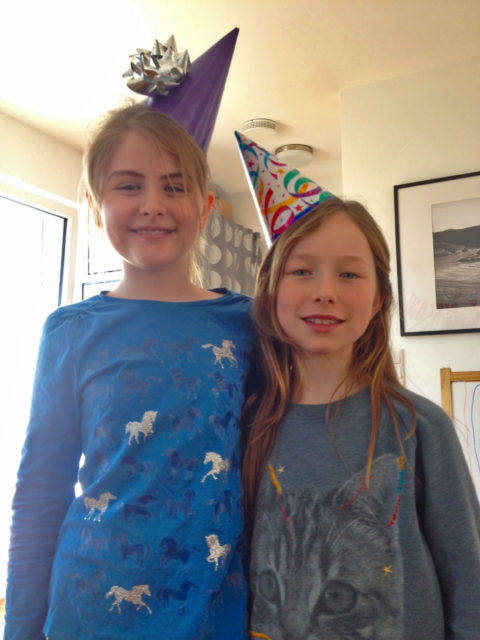 I asked Quinnie and Ella to be my party helpers since they were the oldest kids there. They took their job very seriously (and enjoyed the power, I think).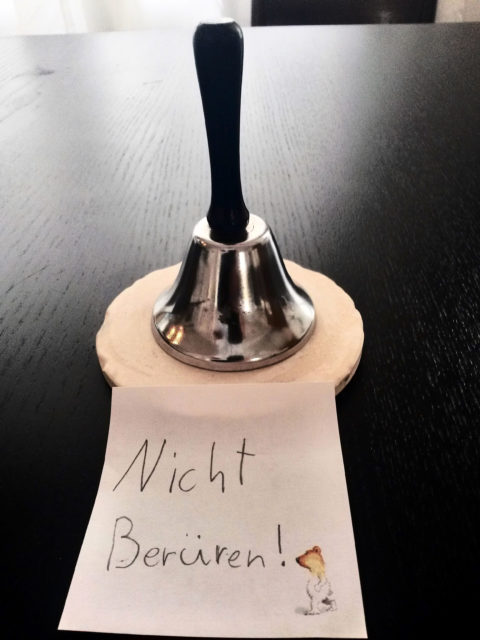 Quinnie decided she was going to use this bell to keep the kids in line, and even wrote a note that said, "Don't Touch!" LOL!
Quinnie explaining the rules of a game to some of the kids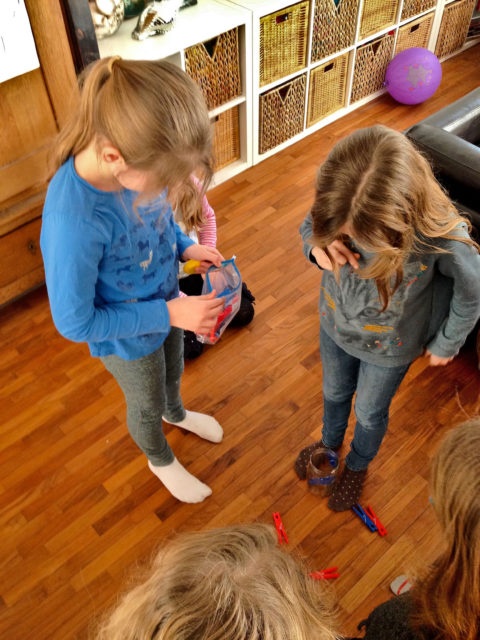 demonstrating how one of the games works..
I made this "pin the nose on the clown" game
Musical chairs was a big hit. The songplaying is a birthday song from the German band Deine Freunde (one of their favorites!)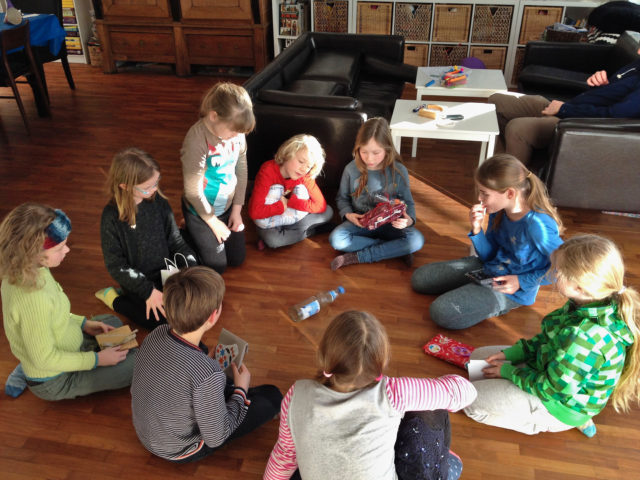 most kids here play spin the bottle to see whose gift will be opened first/ next..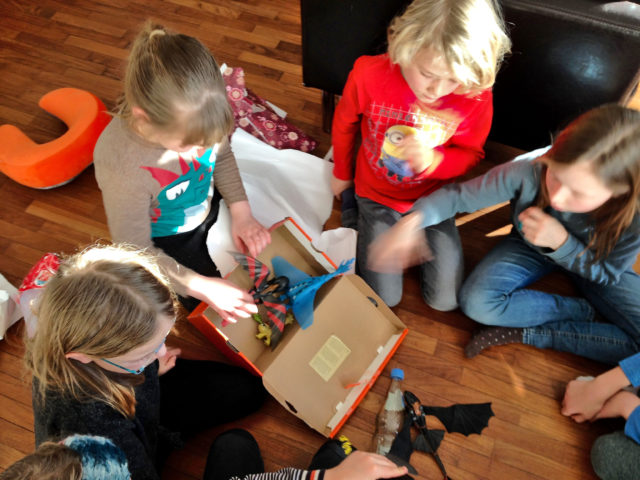 Kiera got lots of dragons- her friends know her well!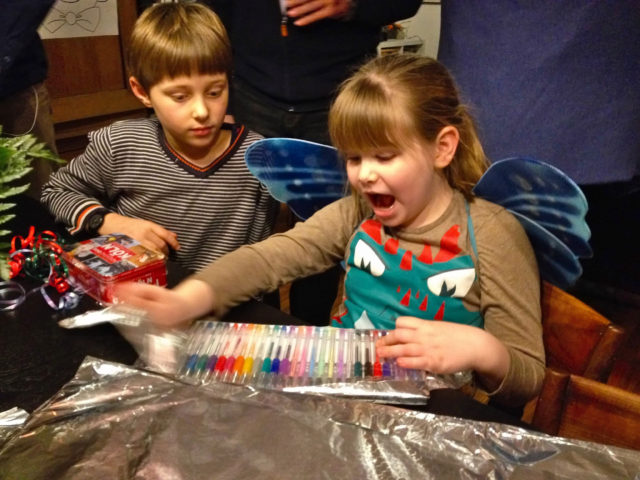 art supplies- always a good bet for our Kiera!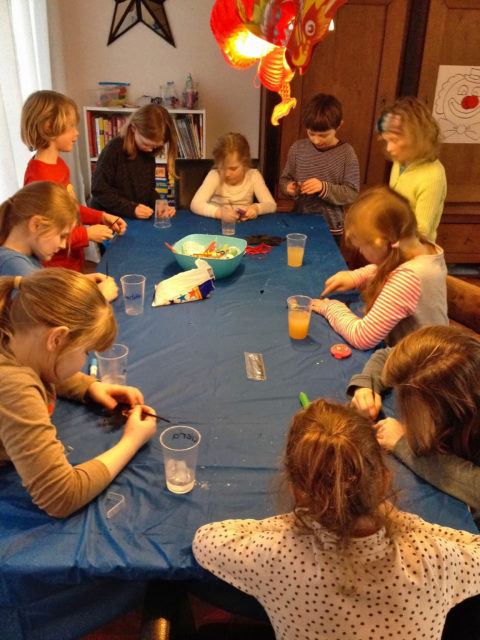 dragon art project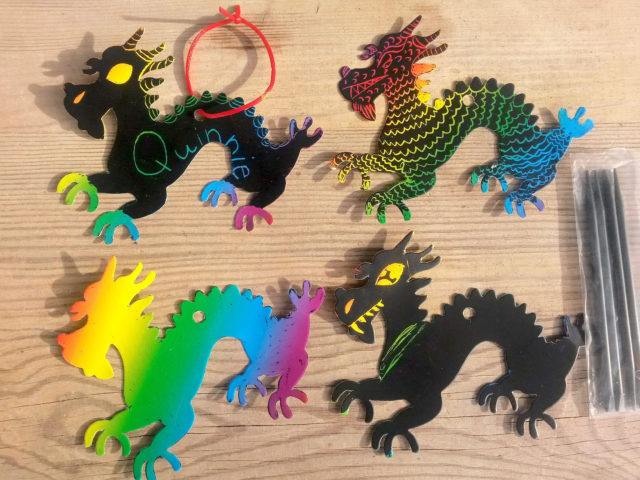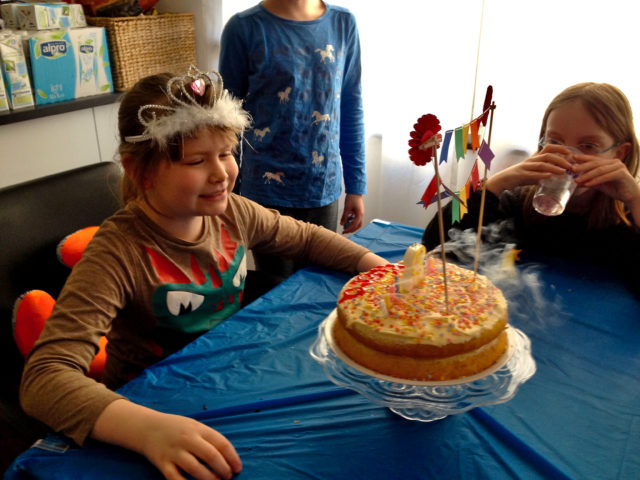 Birthday cake time! Then outdoors for the piñata..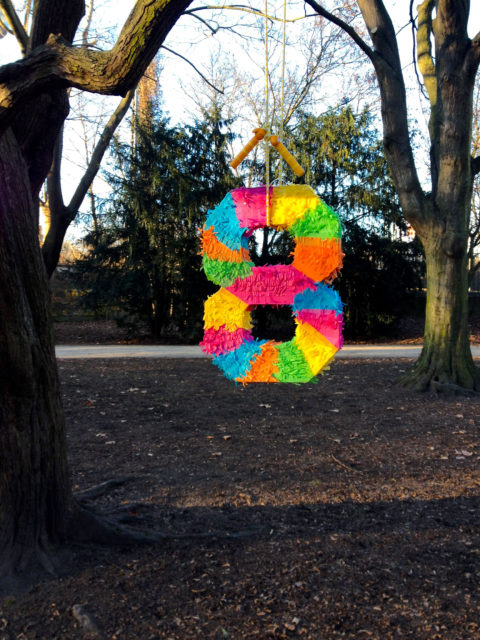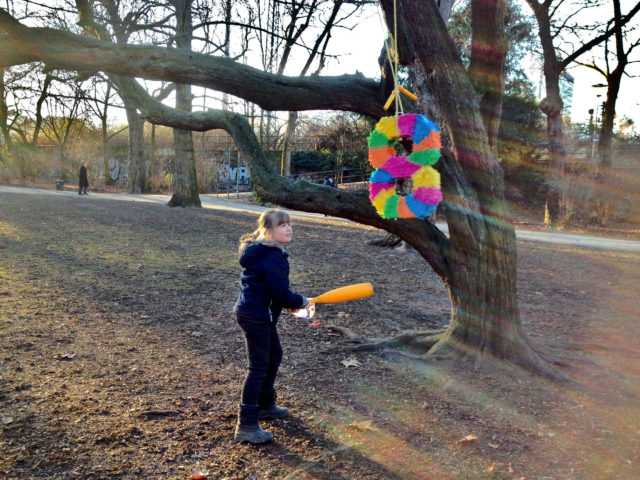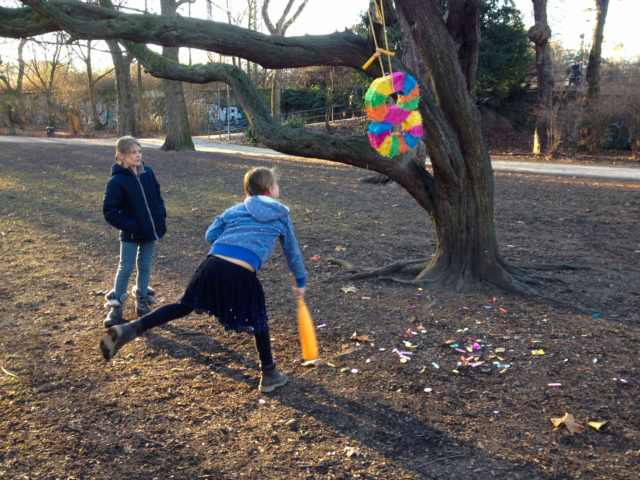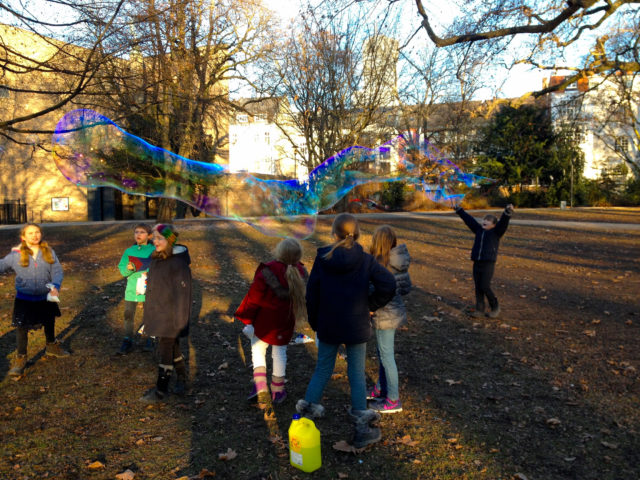 Kiera was thrilled that she got to be first in line to make giant bubbles (the expression on her face!)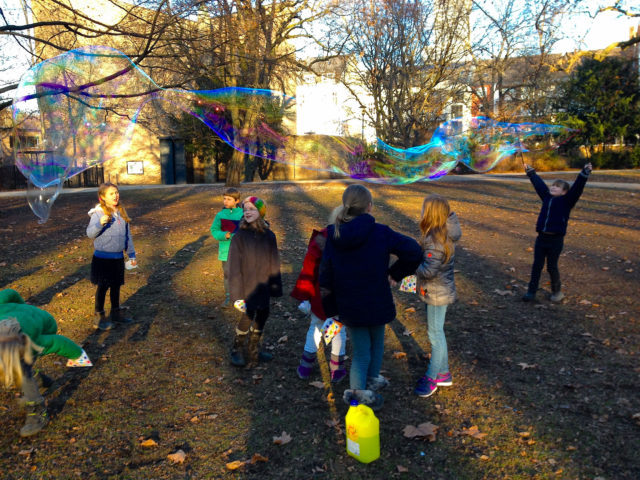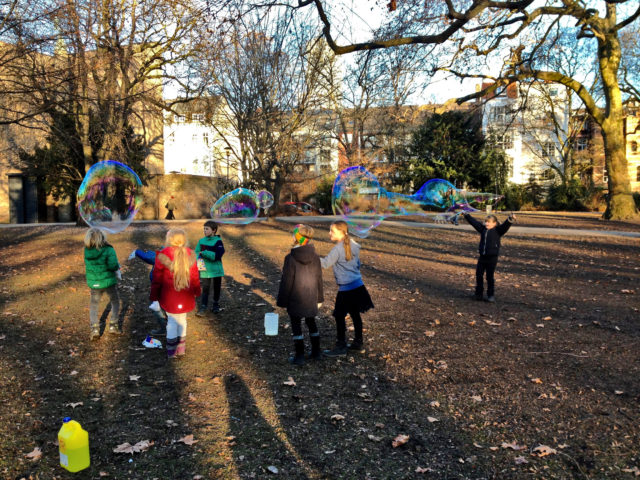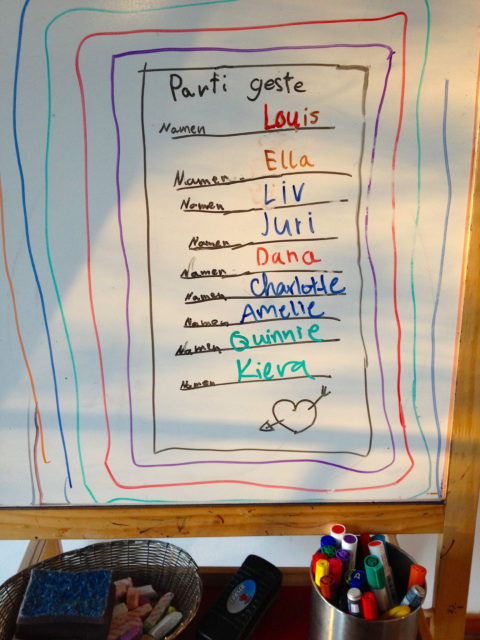 someone made this cute list of party guests (probably my party helper, Quinnie)
Later that night Oma, Opa, Tante Ruth and Maxim came over for our final birthday celebration (Liv and Juri were there also since they were sleeping over). And we ate the 3rd cake. The cake was also supposed to be for Simon's birthday, but Kiera really wanted to blow out his candle as well 🙂 Whew! Thank goodness birthdays are only once a year!
We sure do love you Kierie-Blue!!