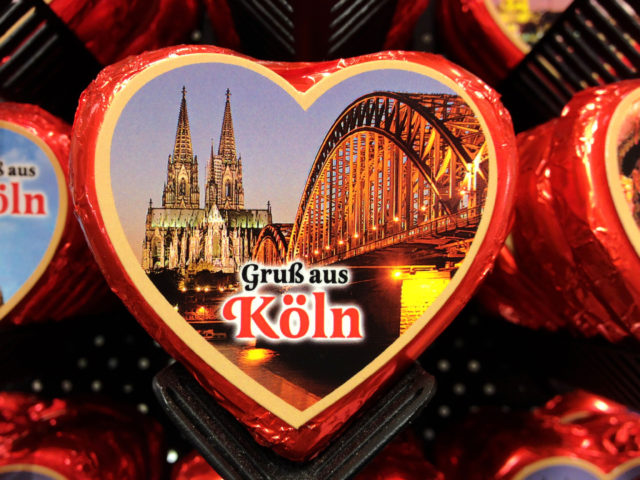 Chocolate I found in a store (Greetings from Cologne)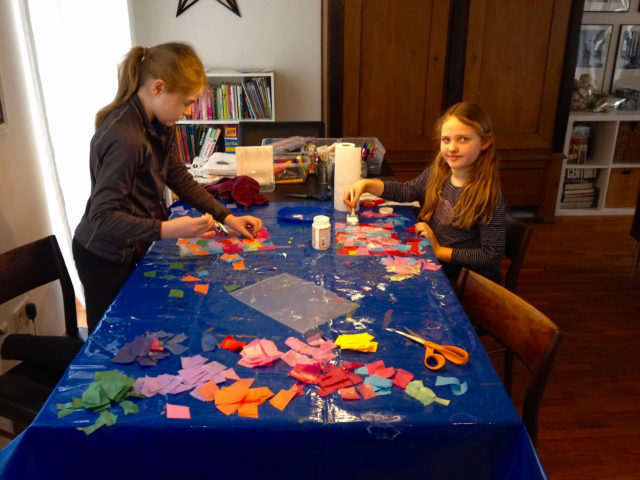 The girls and I had so much fun making these heart window clings…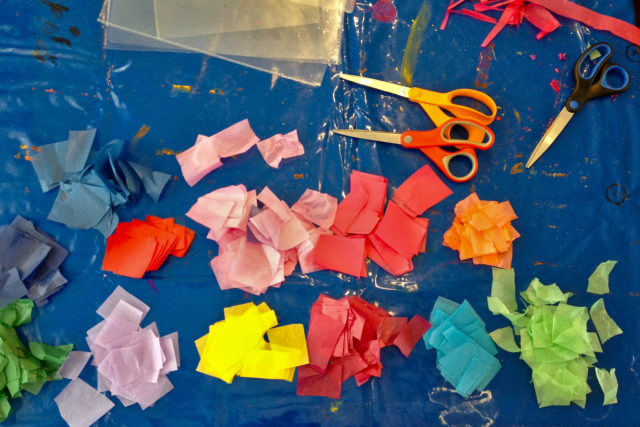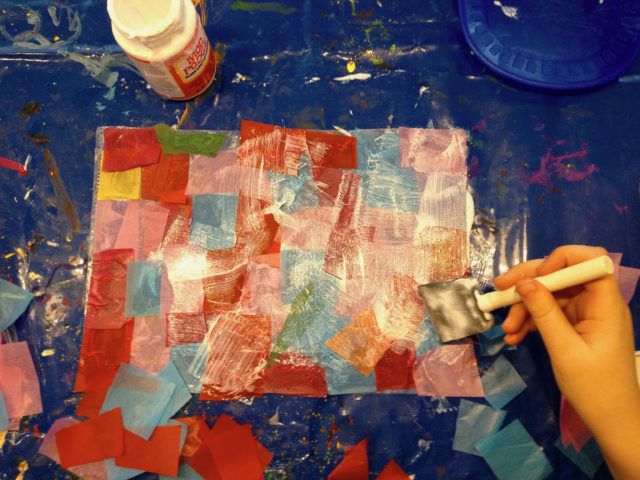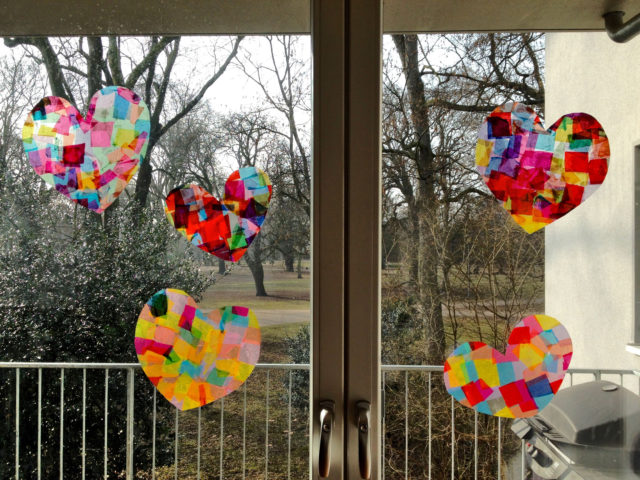 They turned out great- we'll definitely be making them again next year!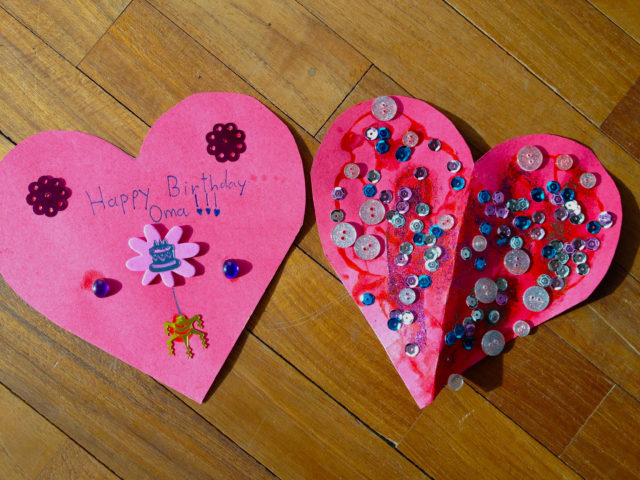 homemade Valentines they made (Oma's birthday is on Valentine's Day, so she always gets a special one)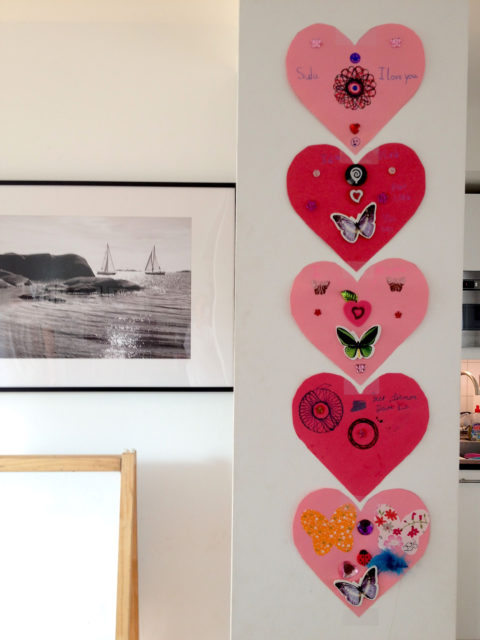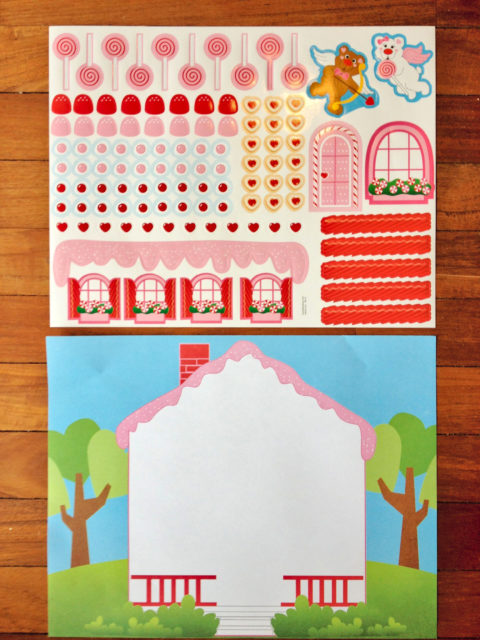 more Valentine crafts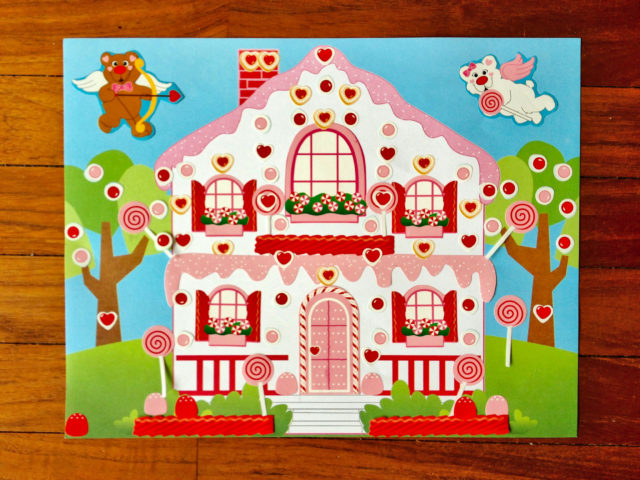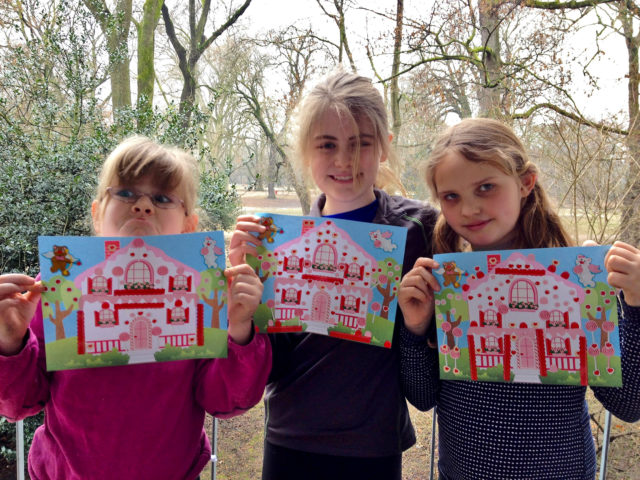 Kiera's favorite past time- making every photo awesome!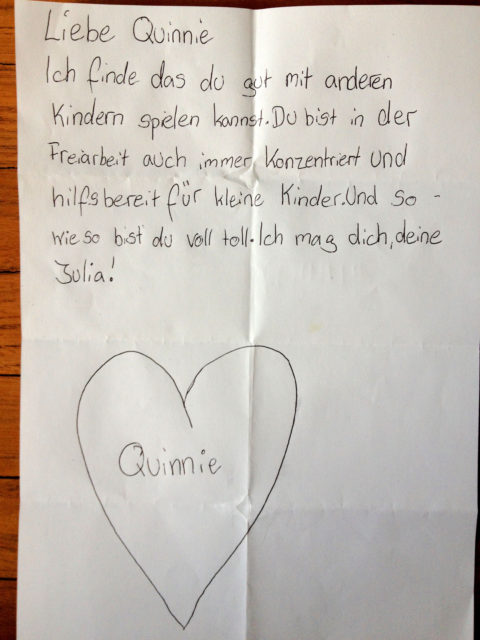 Germans don't really celebrate Valentine's Day, so I was surprised to see that Quinnie's class exchanged nice notes to each other this year. The things Quinnie's friends wrote about her were very sweet. Quinnie is and excellent friend 🙂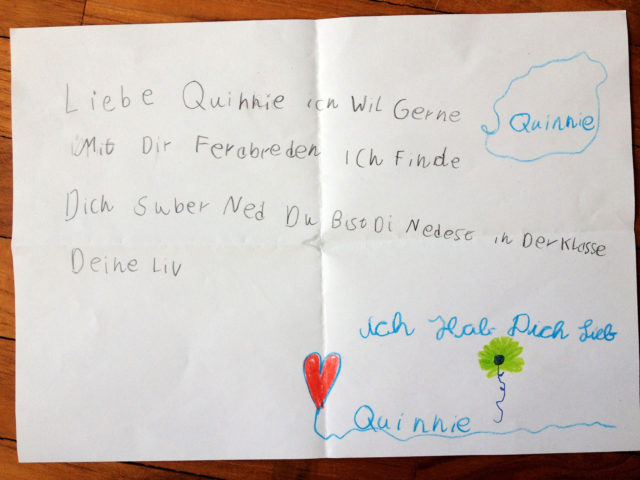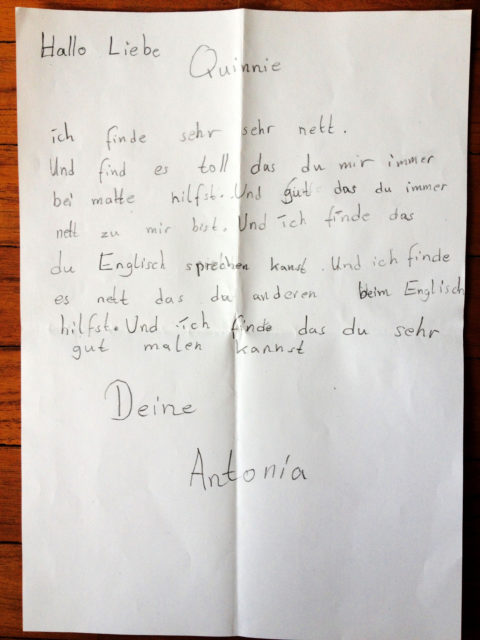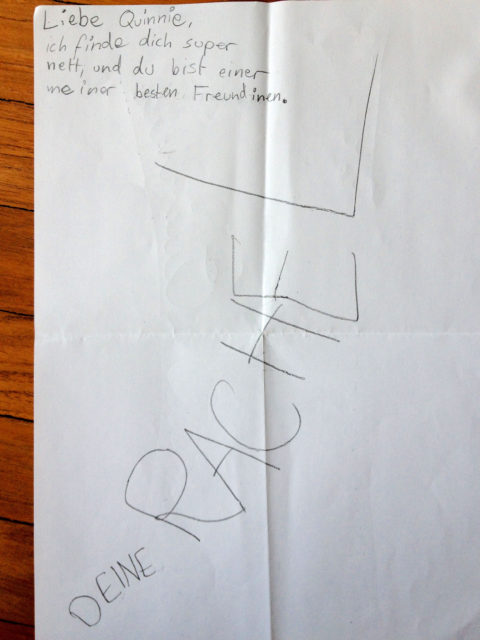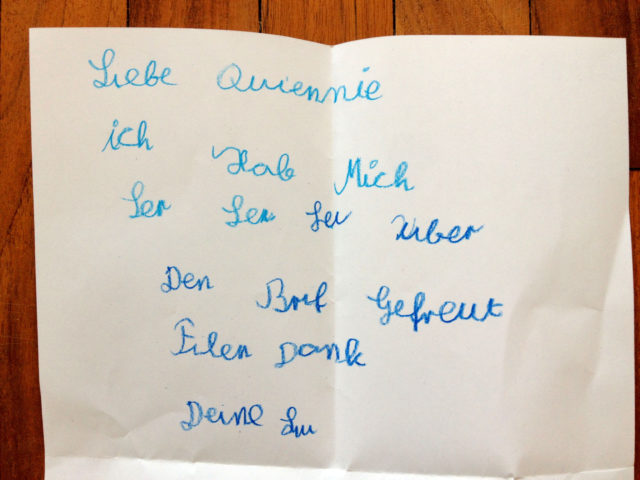 when they got home from school, their Valentine's baskets were waiting for them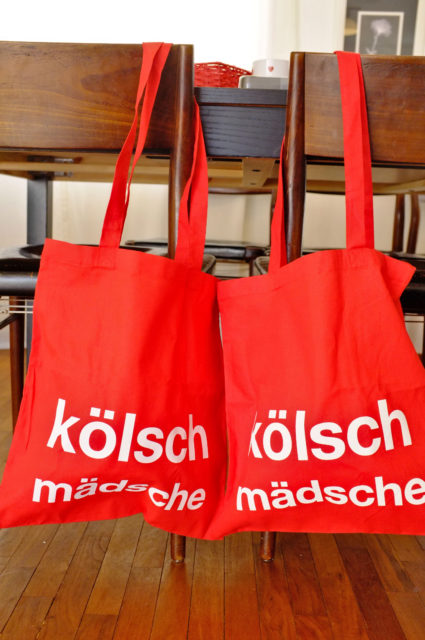 they each got one of these bags also- (it roughly translates to Cologne girl)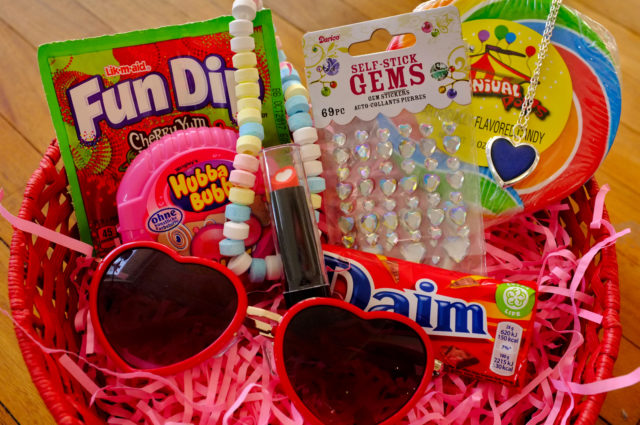 they especially loved the mood heart necklace (it changes colors), and the lipstick eraser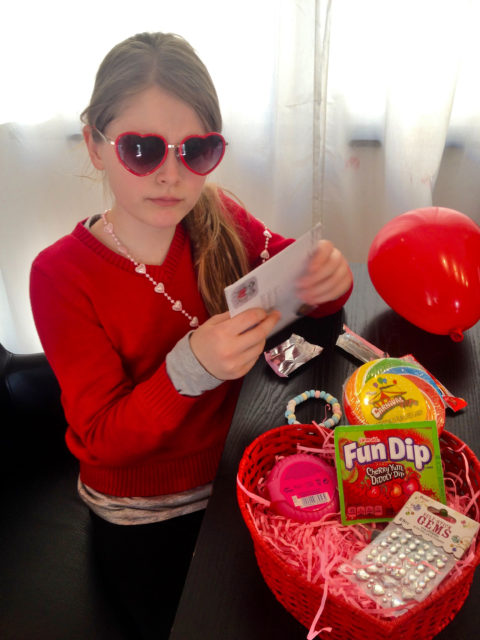 opening their Valentine's card from Grandma in America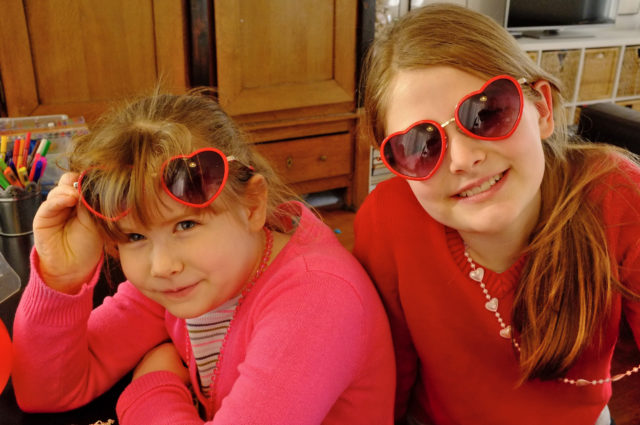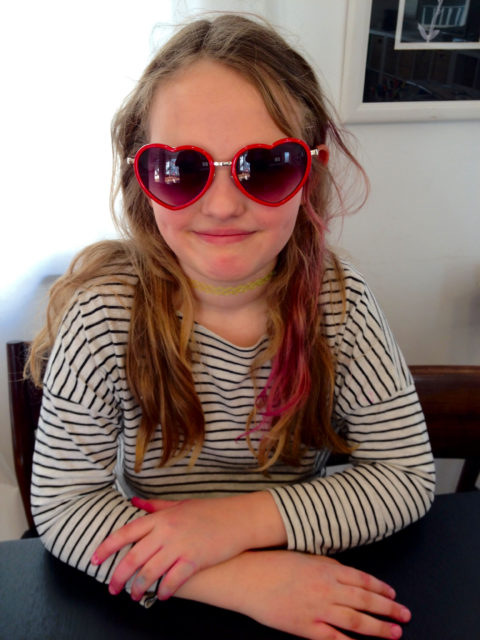 Liv stopped by and the girls shared their candy (and sunglasses) with her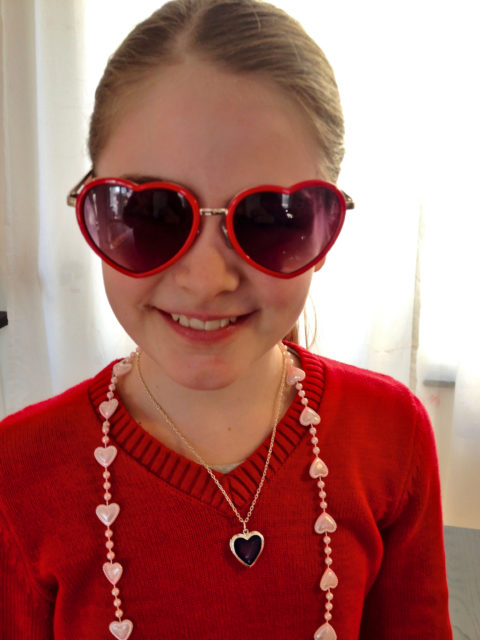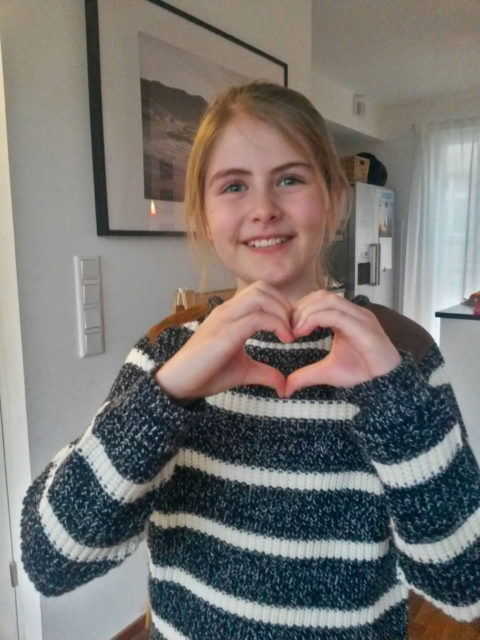 Hope you all had a great Valentine's Day!