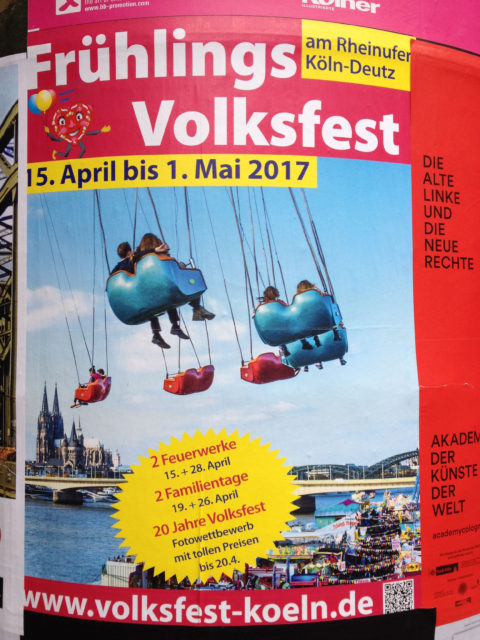 Every Fall and Spring vacation we see advertisements for this Kirmes (Fair), but have never gone. We thought it would be a fun thing to do with Grandma while she was here…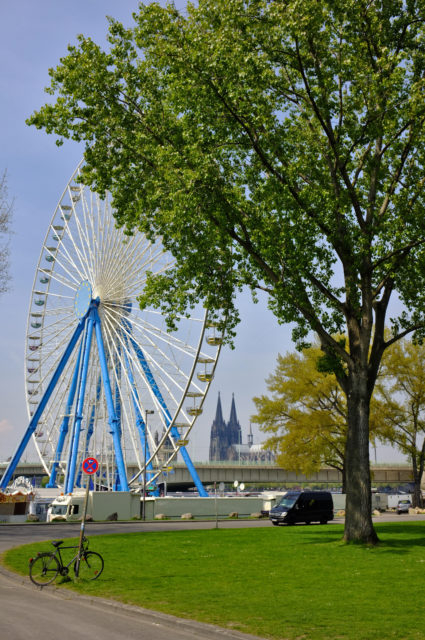 Dom in background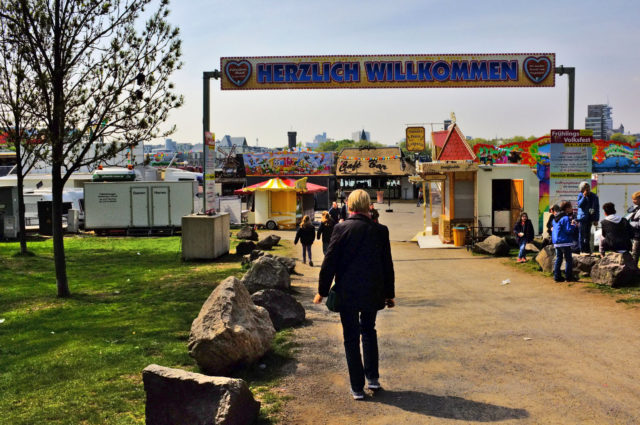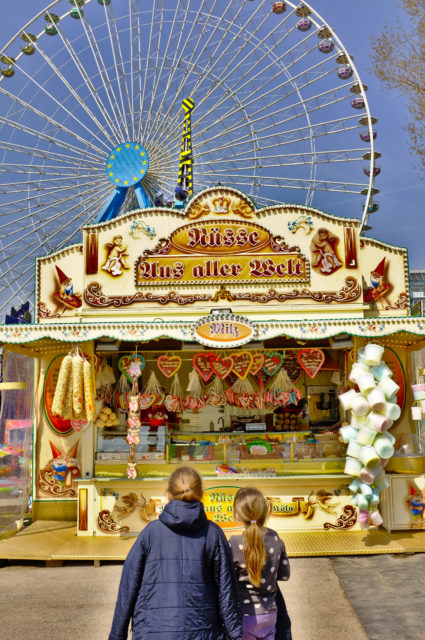 It may look like they're checking out the awesome Ferris Wheel, but I'm betting it's the cotton candy..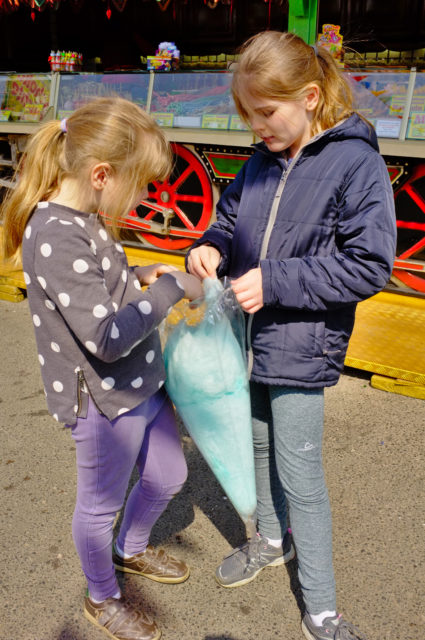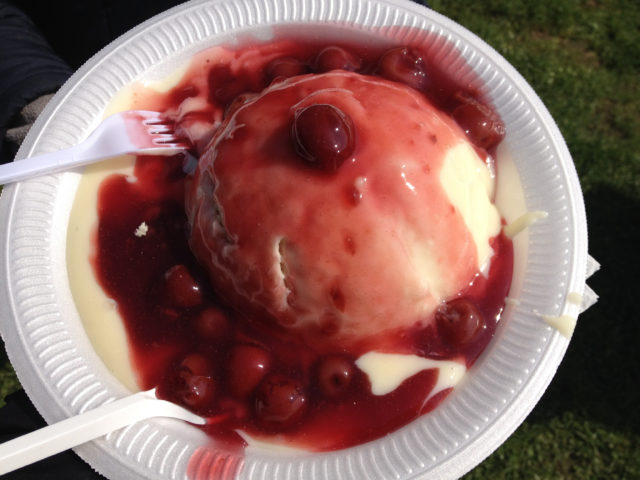 Damfpnudel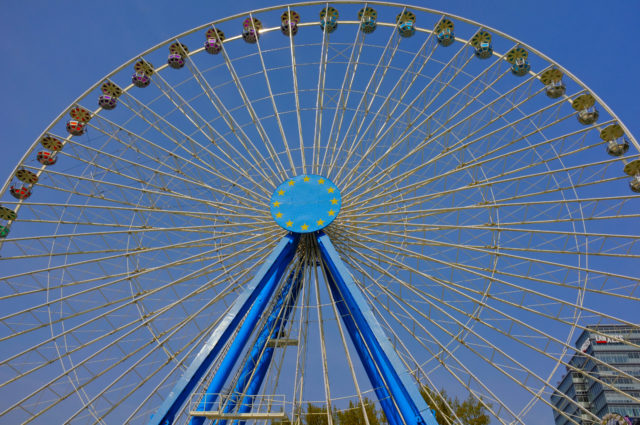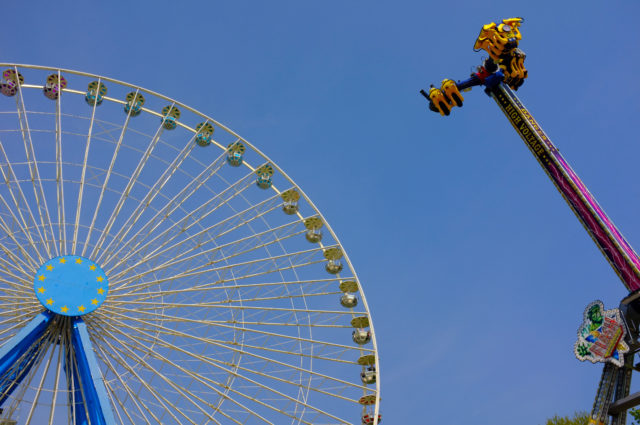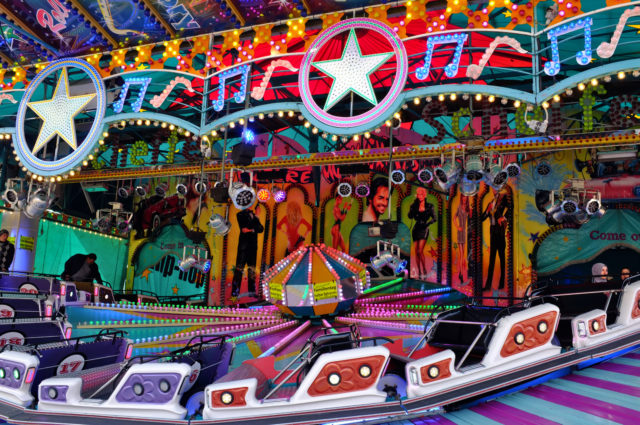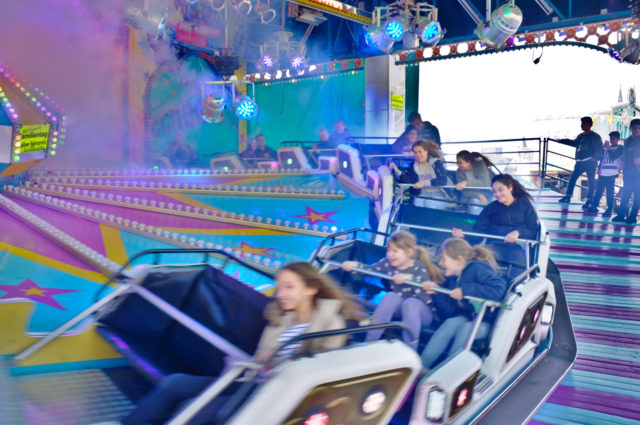 I was seriously worried I was going to have to ask the guy to stop the ride. Kiera turned very pale and looked terrified for most of the ride. When she got off she said it was fun, though.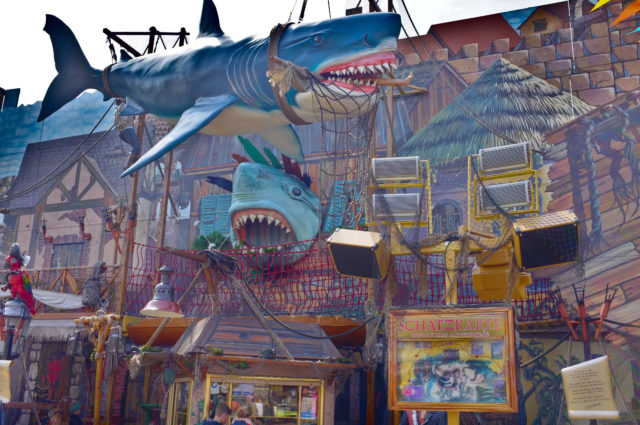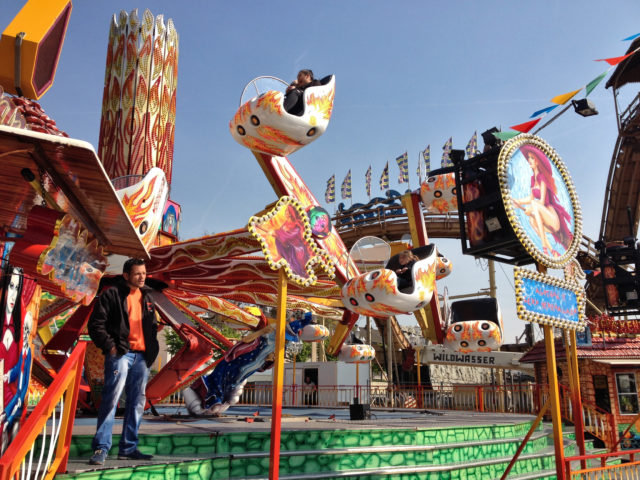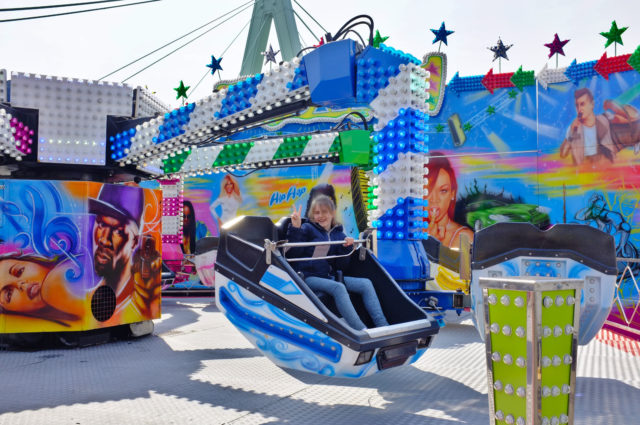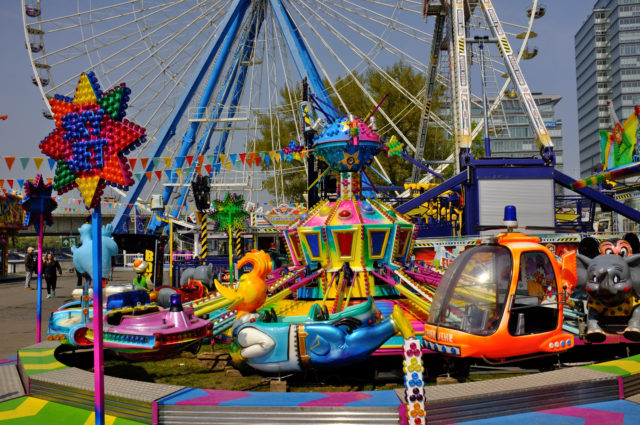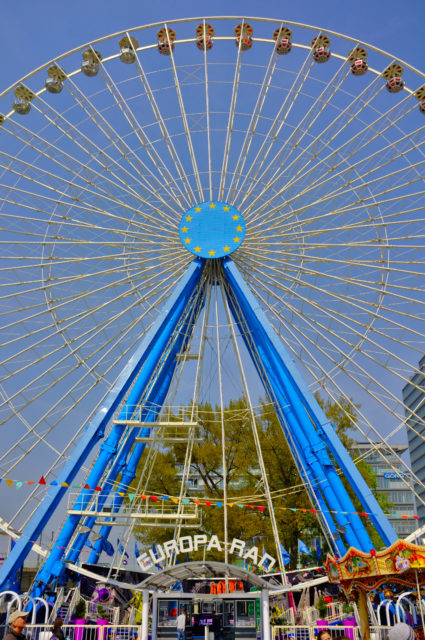 We had fun for the afternoon, but it was definitely a "one and done" sort of experience (overpriced too). The best part of the day BY FAR was seeing the views from the top of the Ferris Wheel..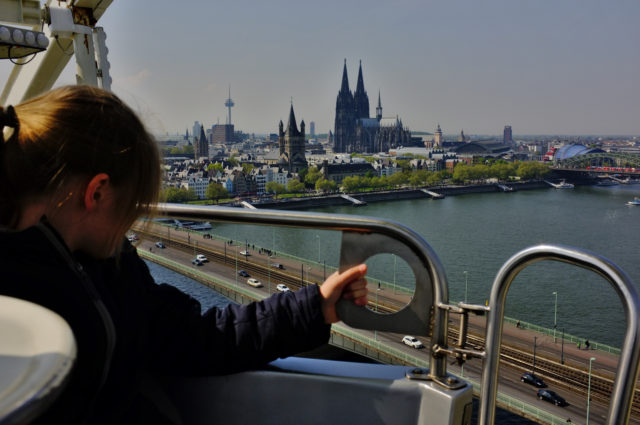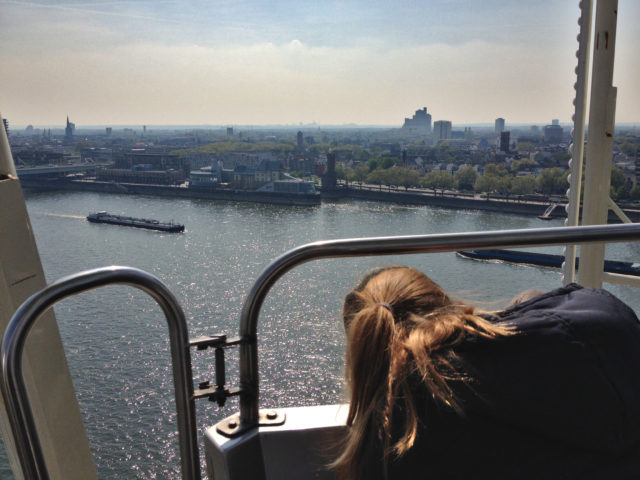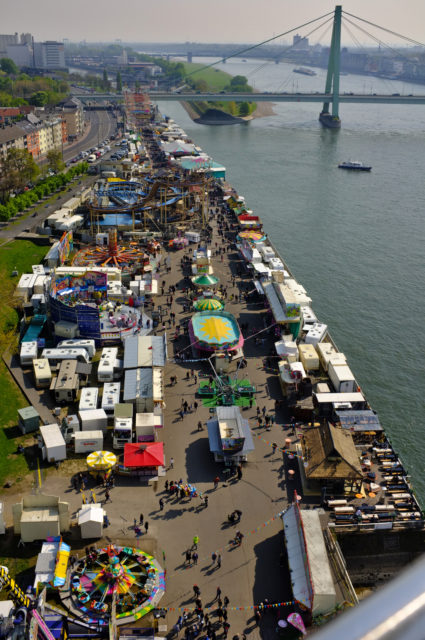 Kirmes from above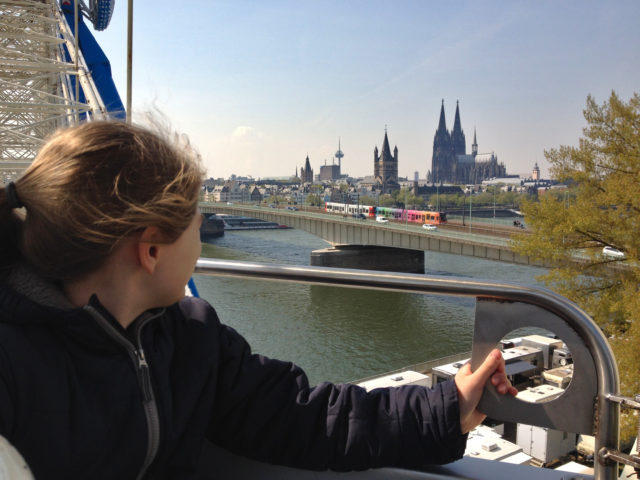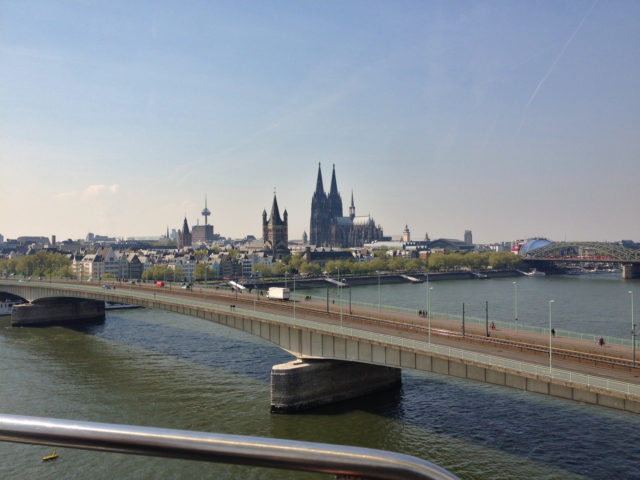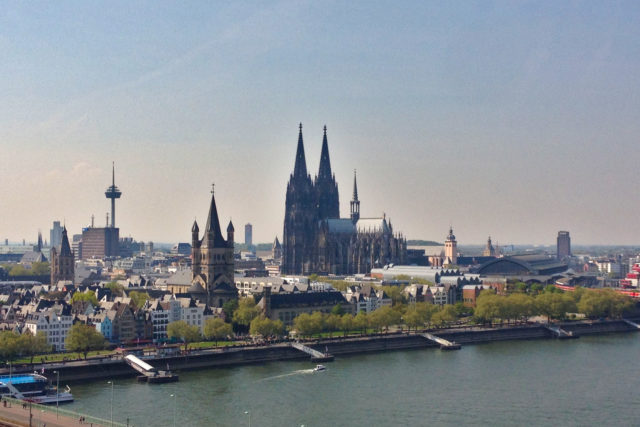 beautiful Köln