Grandma had heard some good things about the local Loon Center, so we decided to check it out..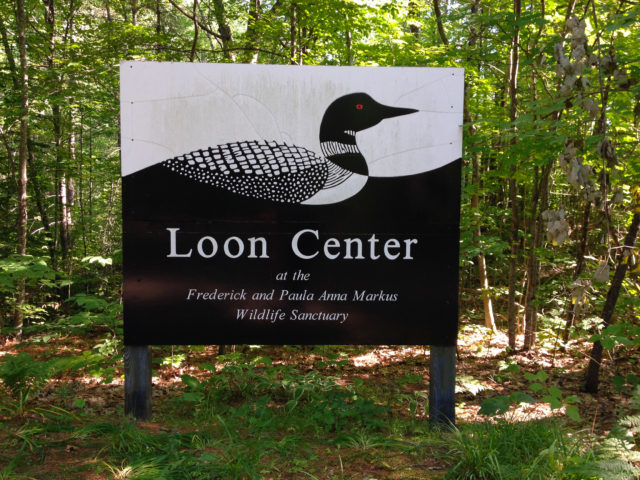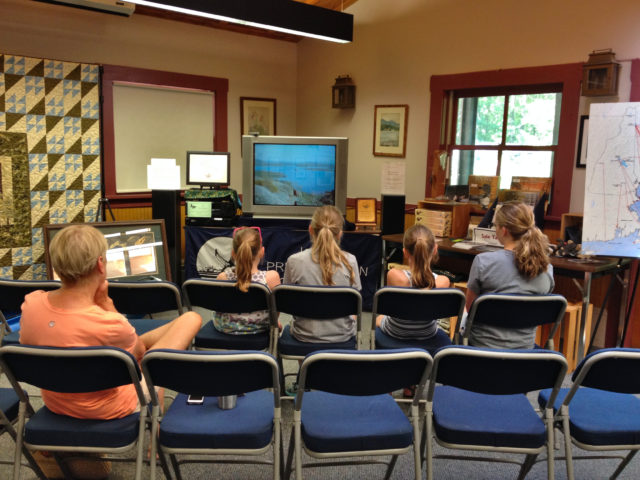 our animal/ nature crazy girls were actually into the info video where they learned all about the NH Loon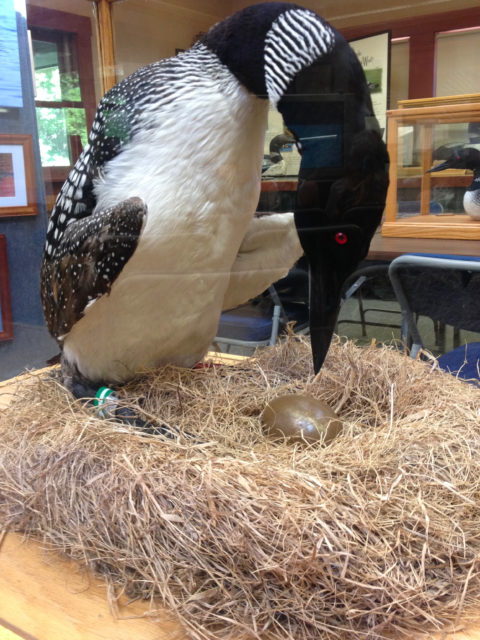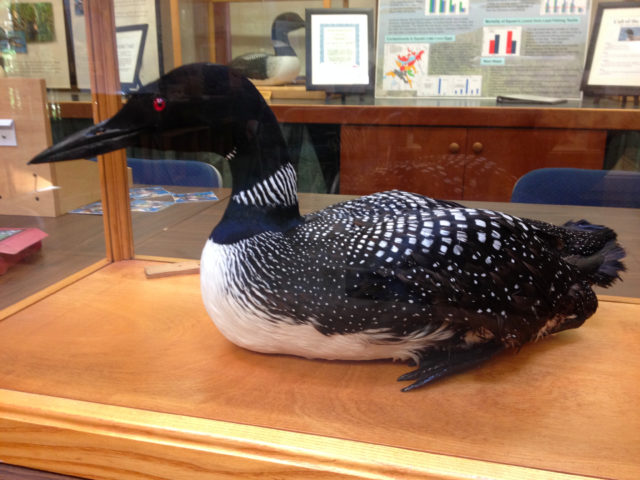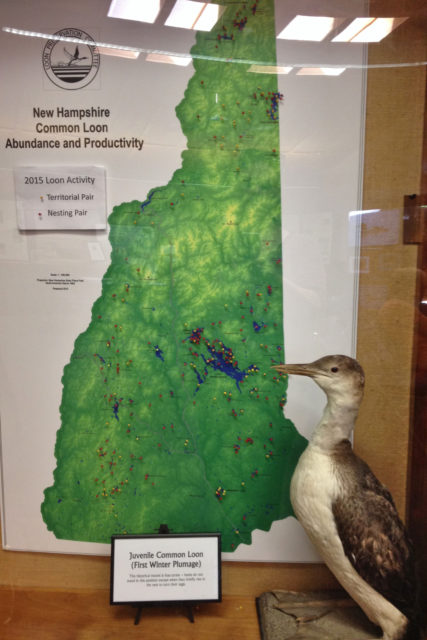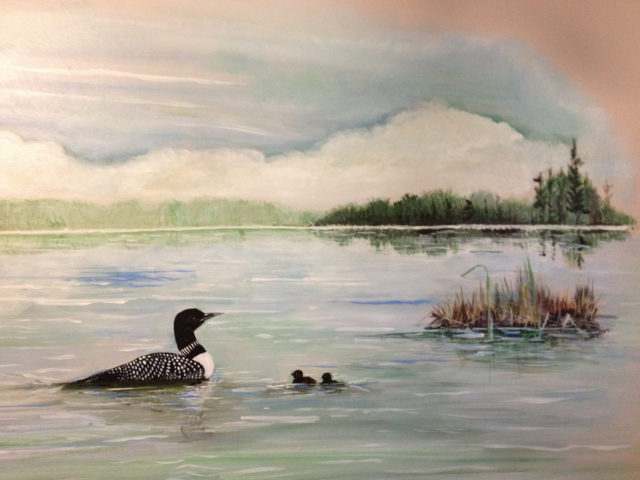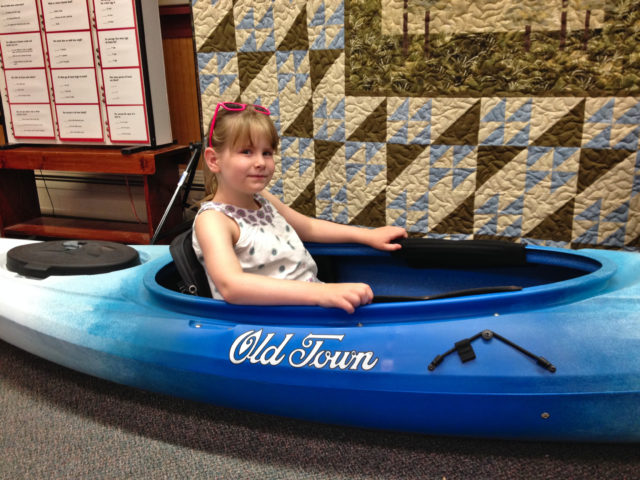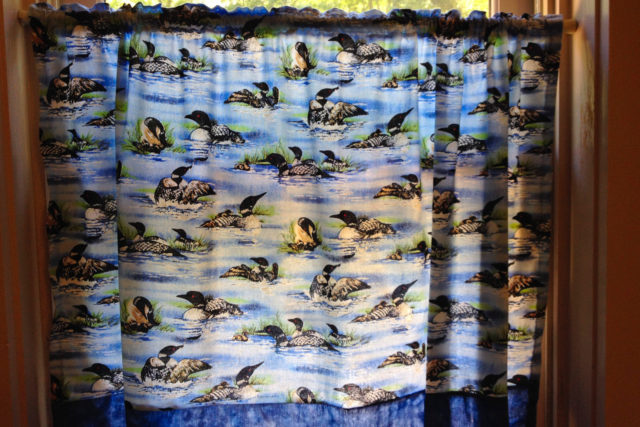 Loons everywhere- even on the bathroom curtains!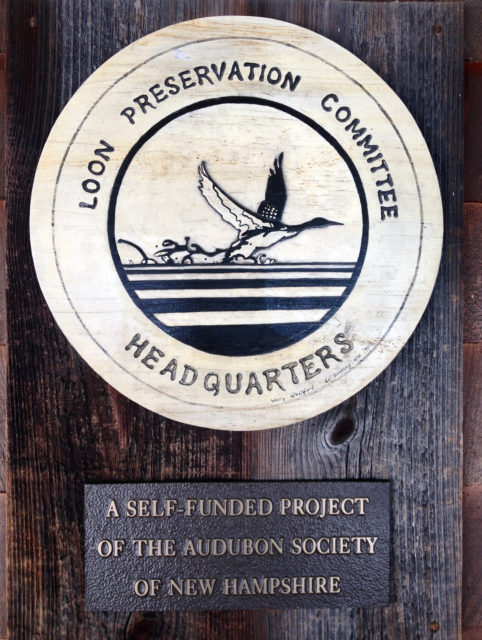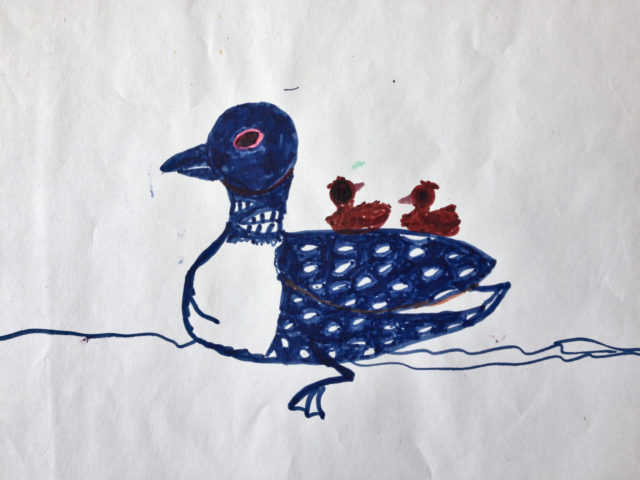 the visit even inspired their art work 🙂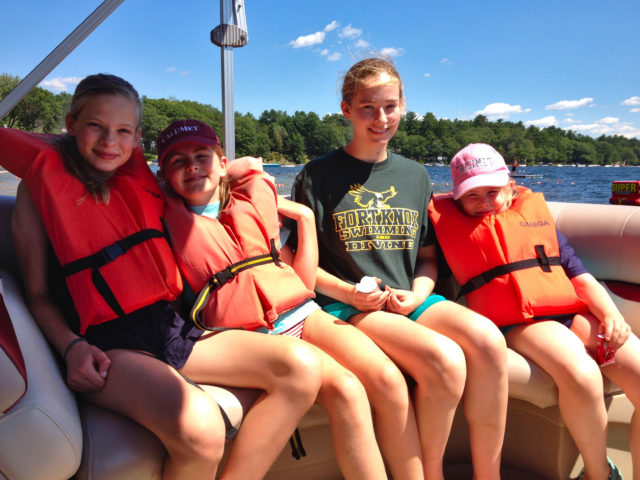 Then we headed over to Camp Calumet to take a pontoon boat out onto Lake Ossipee, where there is a protected Loon habitat..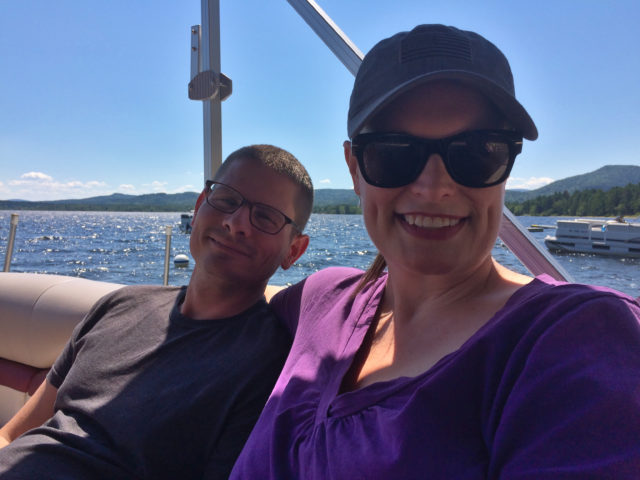 me and the Hubs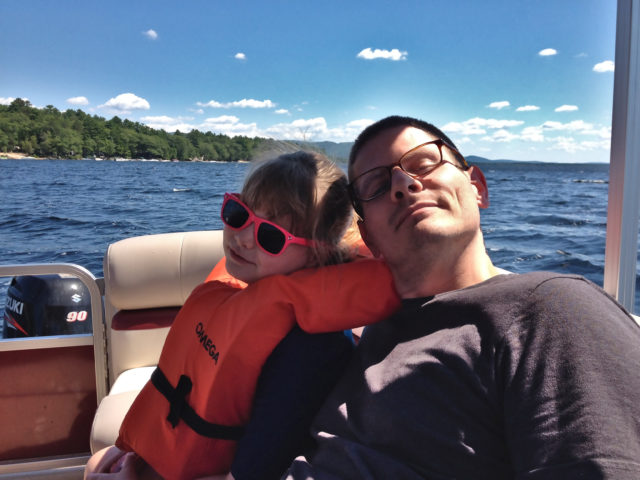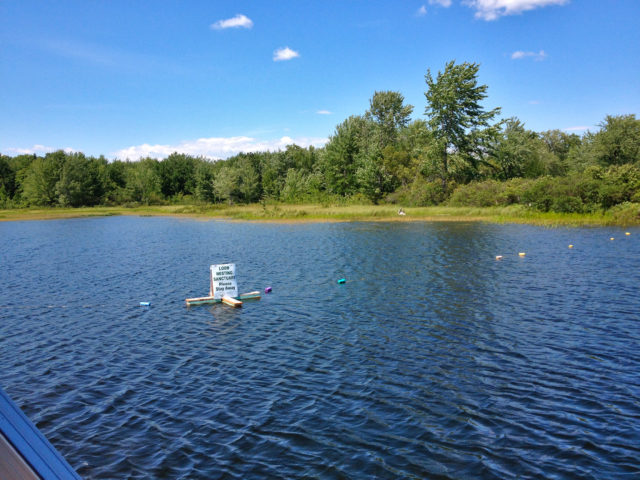 Loon nesting sanctuary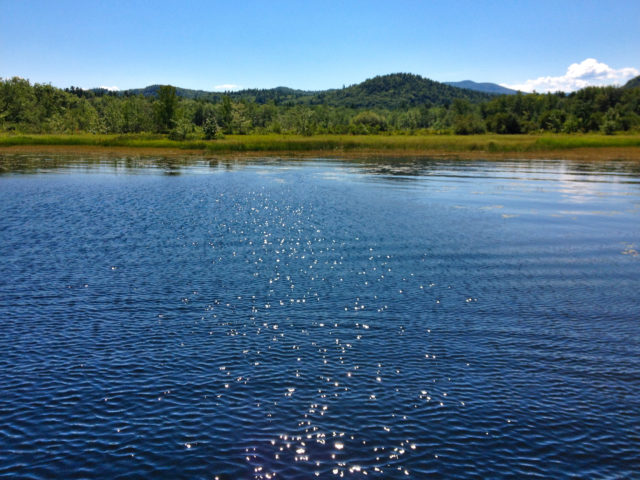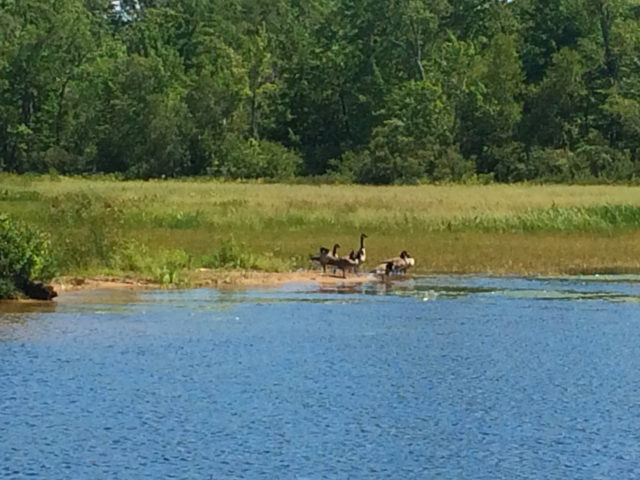 We saw some! Too bad there's no zoom on my camera..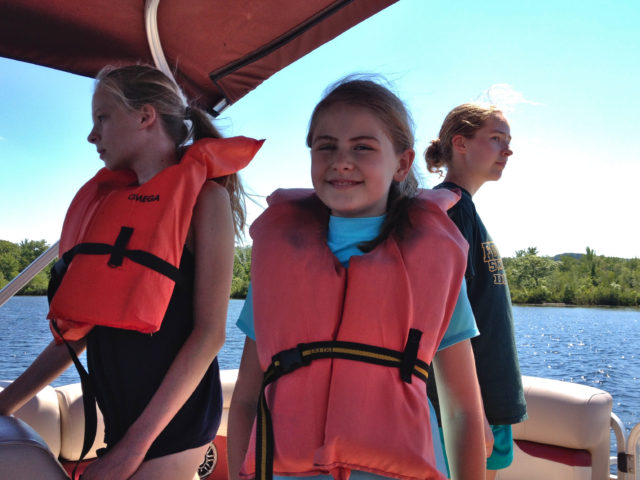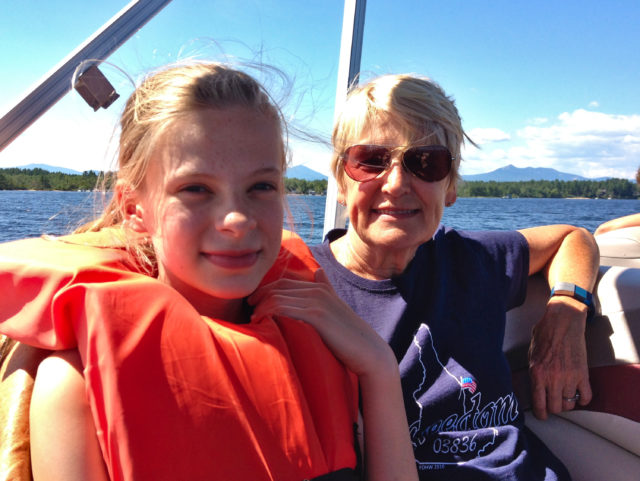 Audrey and Grandma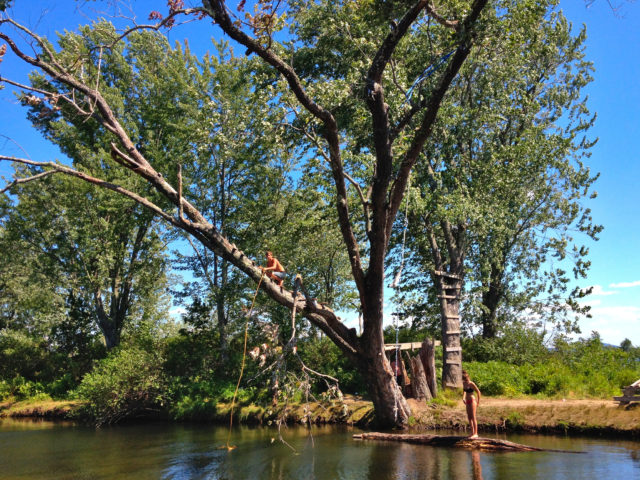 I grew up going to this rope swing every summer. Glad to see it's still going strong (actually, the tree directly behind this one is the one from my childhood, but it was hit by lightening. See the jagged stump?).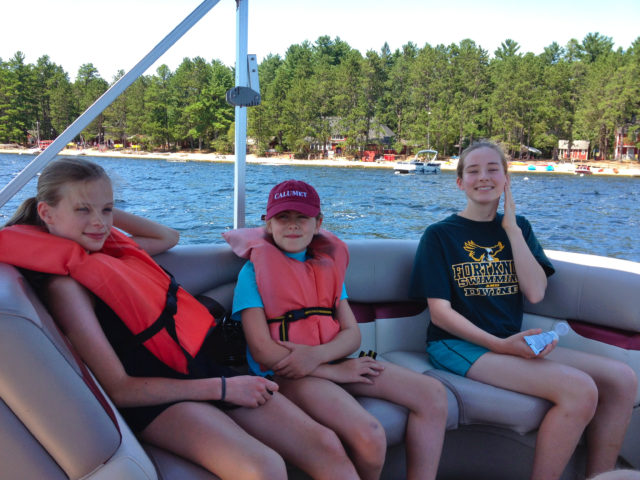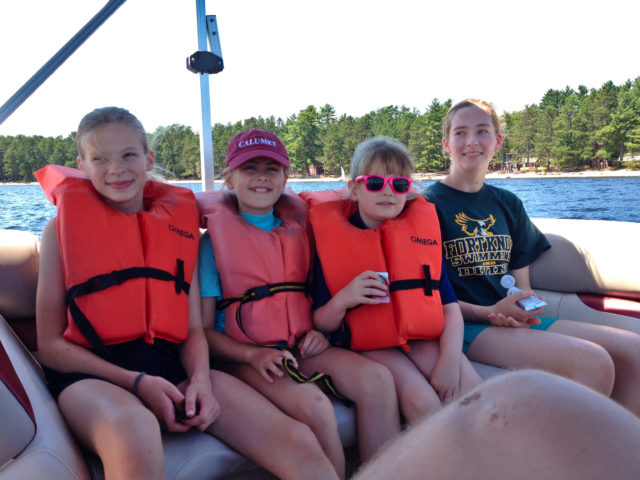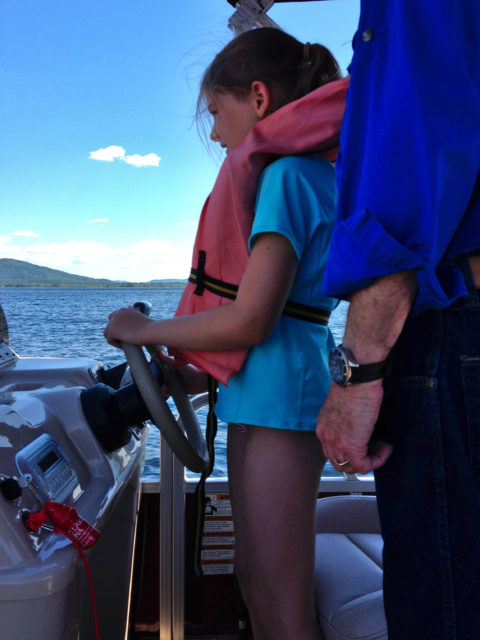 driving the boat just like last year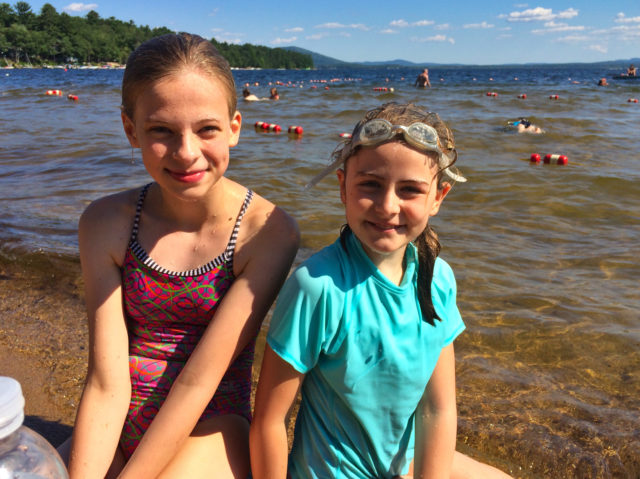 then it was time to relax and play at the family camping beach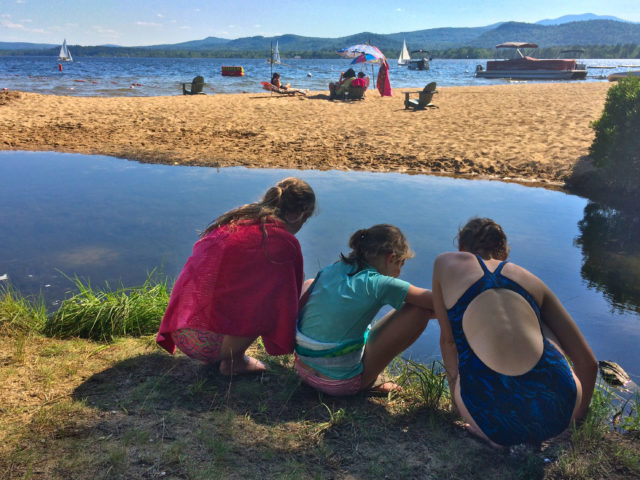 looking for frogs (I used to do the same thing at that little pond when I was a kid).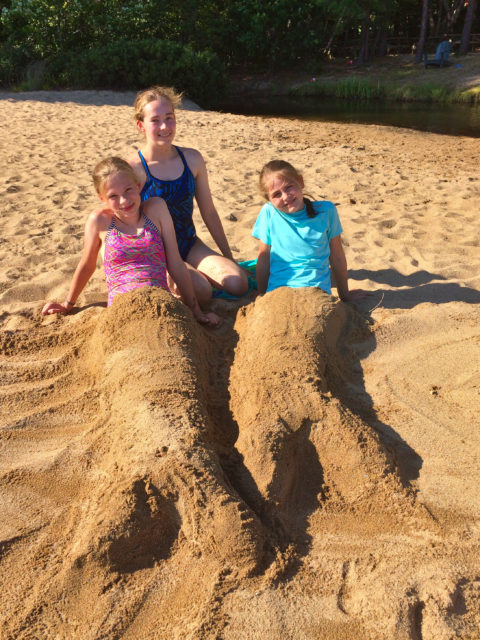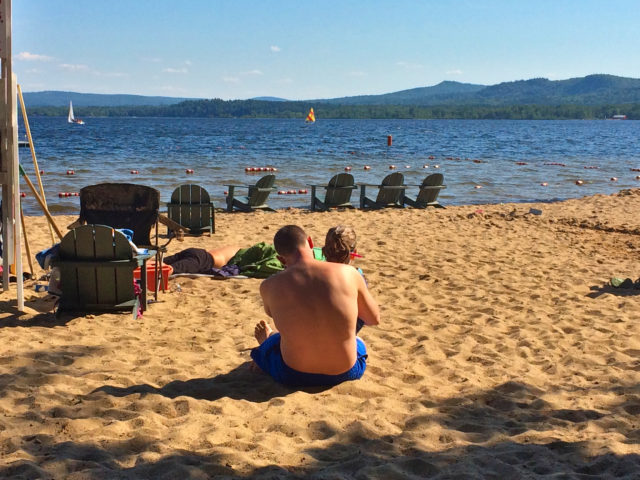 Papa cuddles
Quinnie even lost a tooth there- which made it even more special!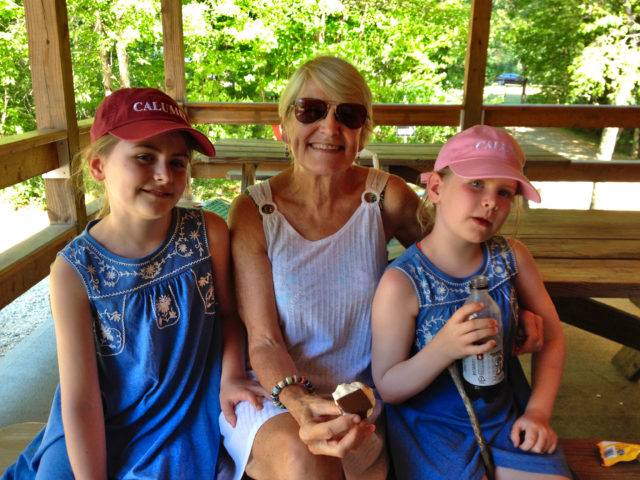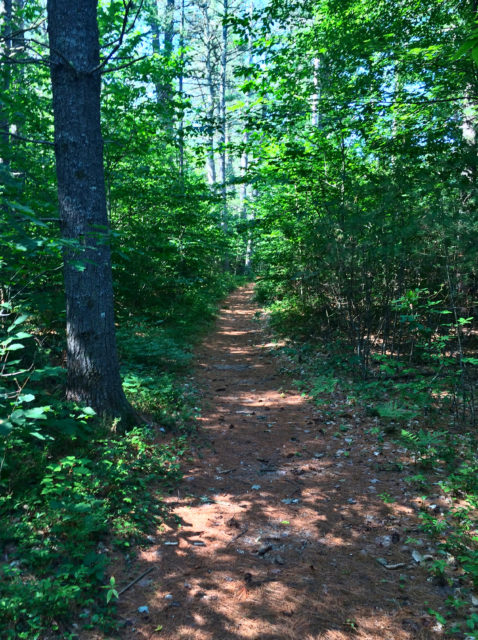 We love Calumet!!